Good evening ~
Remember the colleagues we posted some time ago? At that time, I just snapped up the studio, but I did not expect to have received full praise.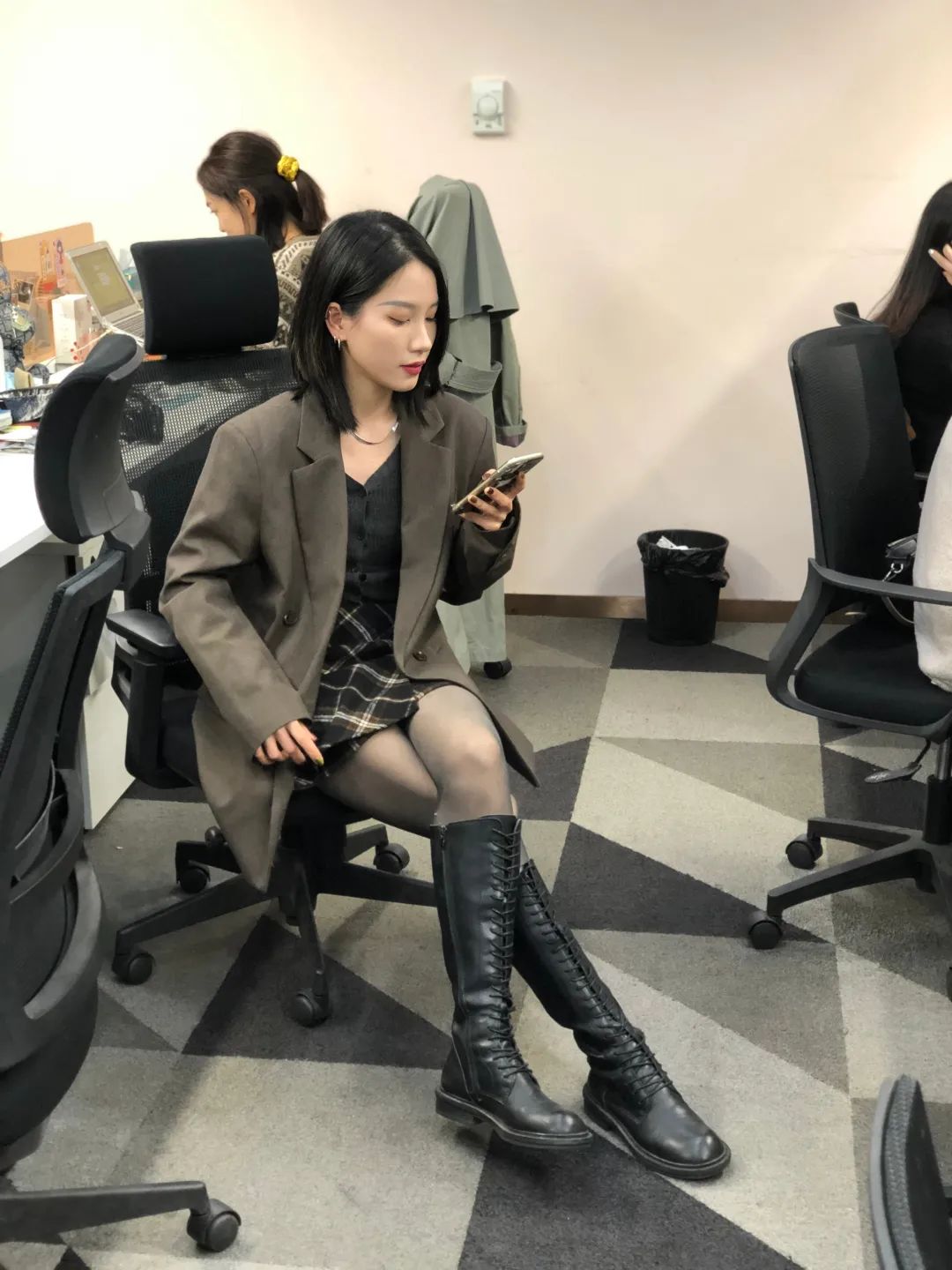 There is also a small partner in the background to leave a message saying that her colleagues were inspired after watching it, and decided to clean up herself every day in the future. ▼
This message was shared with my friends at the time, which was a bit vague.
Now that everyone likes to watch so much, we decide to make a period every month in the future to form a fixed column.
Take advantage of the vacation and quickly send it to the second issue.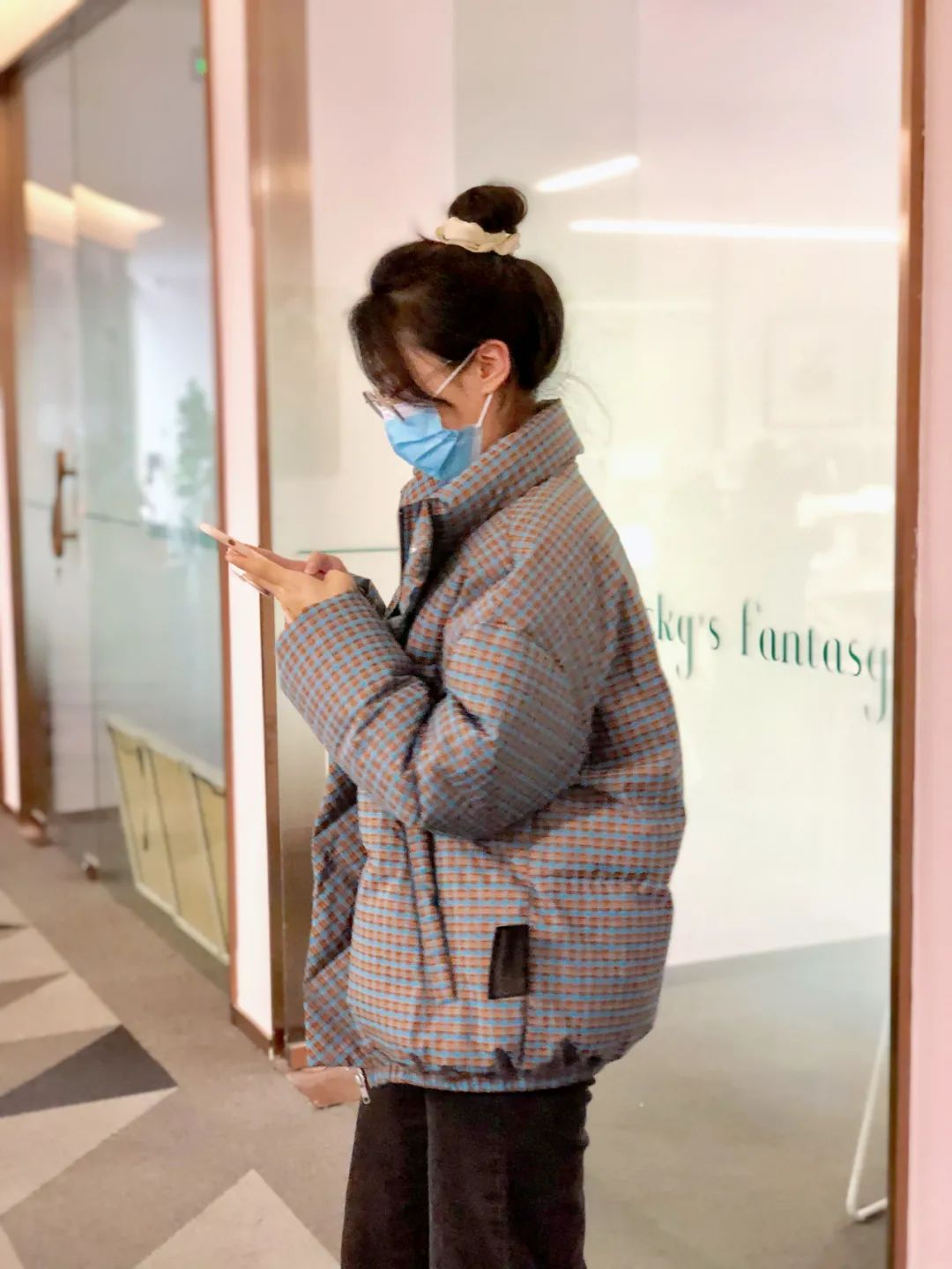 According to the convention, this period is still taken. The original camera of the mobile phone is straight out, and there is no beautiful face and no filter. In the later period, just adjust the light a little. Maybe the picture is not exquisite and the background is relatively messy, but because of the truth, the reference will be stronger. ▼
In addition, we have been filming for nearly a month. In the winter of Guangzhou, we have been cold for a while, so the friends are sometimes dressed very cool, sometimes warm, and very popular in Guangdong.
This time, let's talk about everyone's dressing according to different temperatures.
Take a look: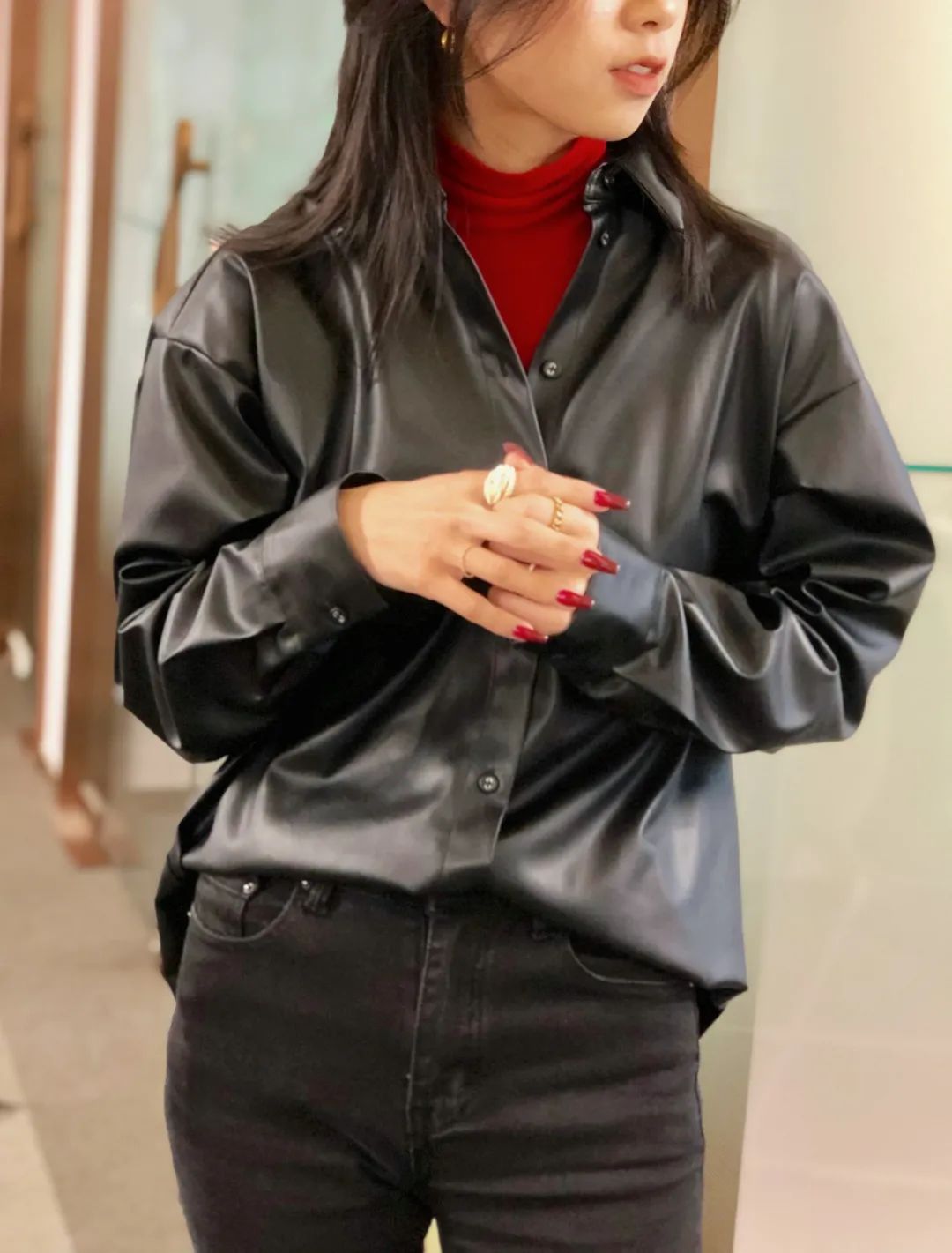 ((
Example card: This article does not contain any commercial soft implantation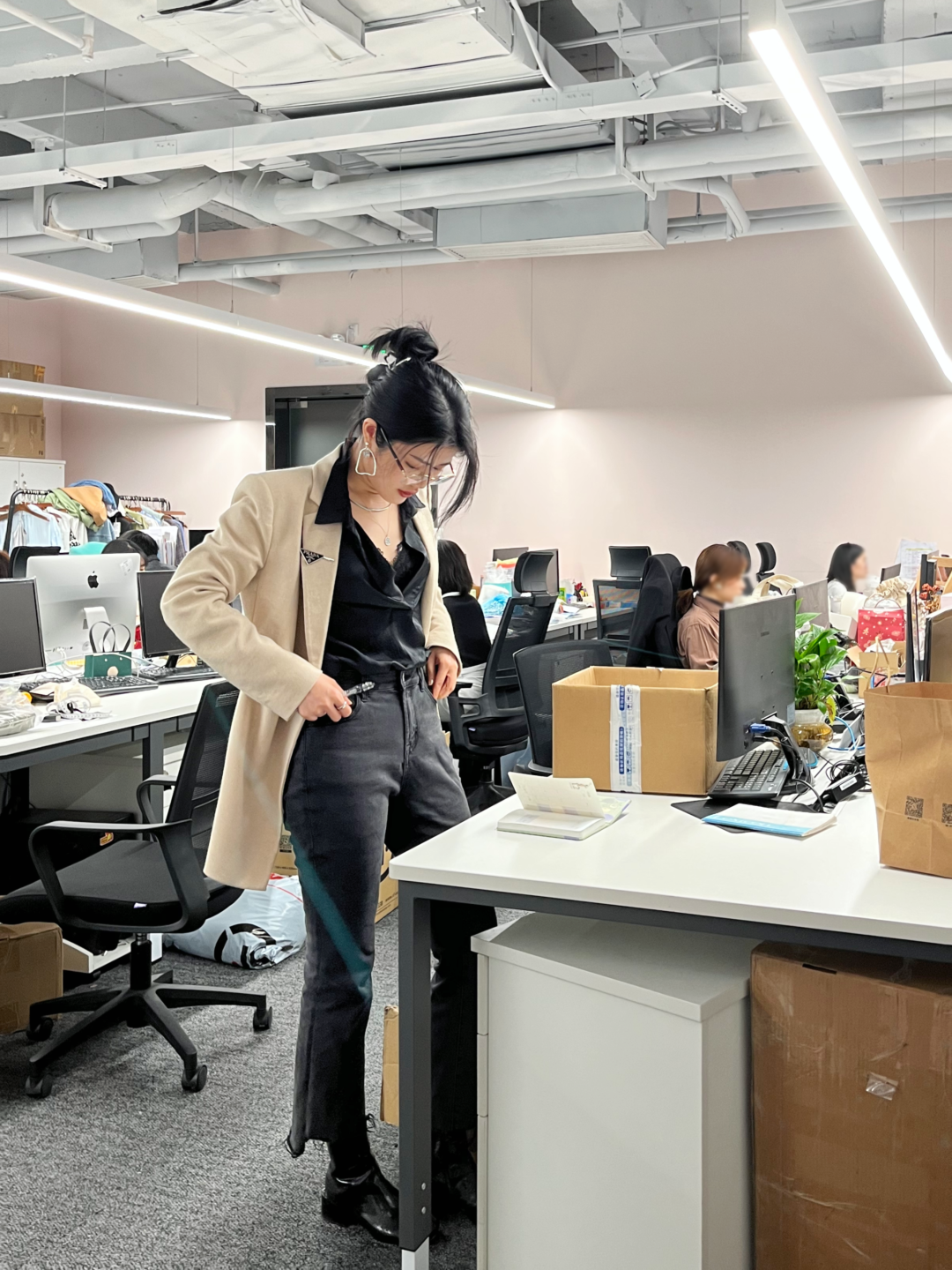 )
20 + ℃: The main battlefield of thin sweater
Sometimes I really want to say to Guangzhou's weather, "Can you respect the winter?"
The temperature soared to above 25 ° C for a few days, walking in the sun and sweating straight.
There are even the illusion of summer.
Sweater+jeans
The combination of combination is very common.
The bag number next door@Your bag is so beautiful "Baotao Latte"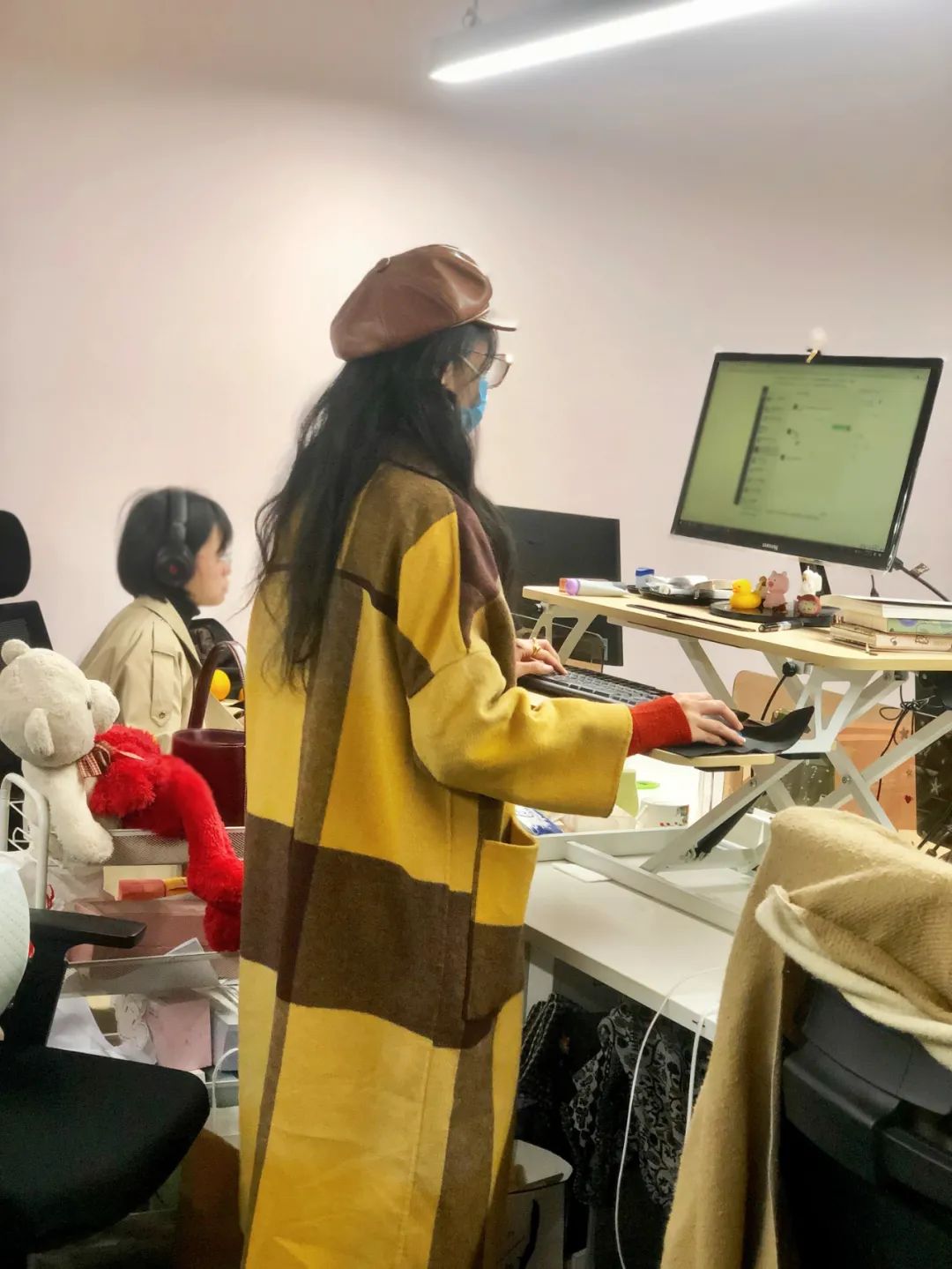 Choyce
This set in Xiaohongshu is very good, and beige sweaters with white pants are so refreshing. ▼
Sweater: Moia
Another supermodel with a bag number-
Culvert
Her usual style is leisurely on the streets and loves to wear all kinds of dark colors.
Alas, like this, a black hat, but a bright hat and her "destiny" silver jewelry to brighten. ▼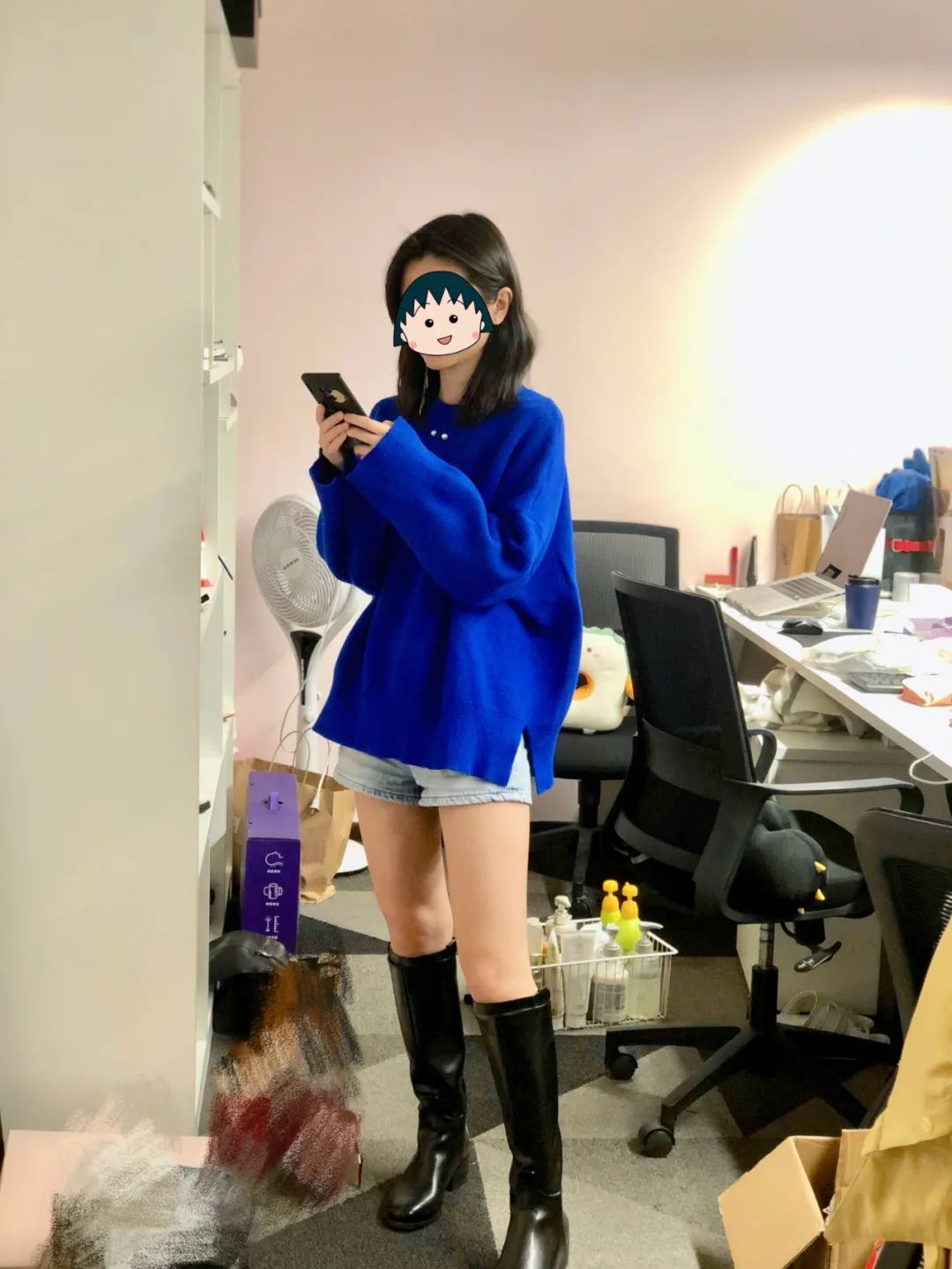 Sweater+pants: Urban Outfitters
Shoes: VANS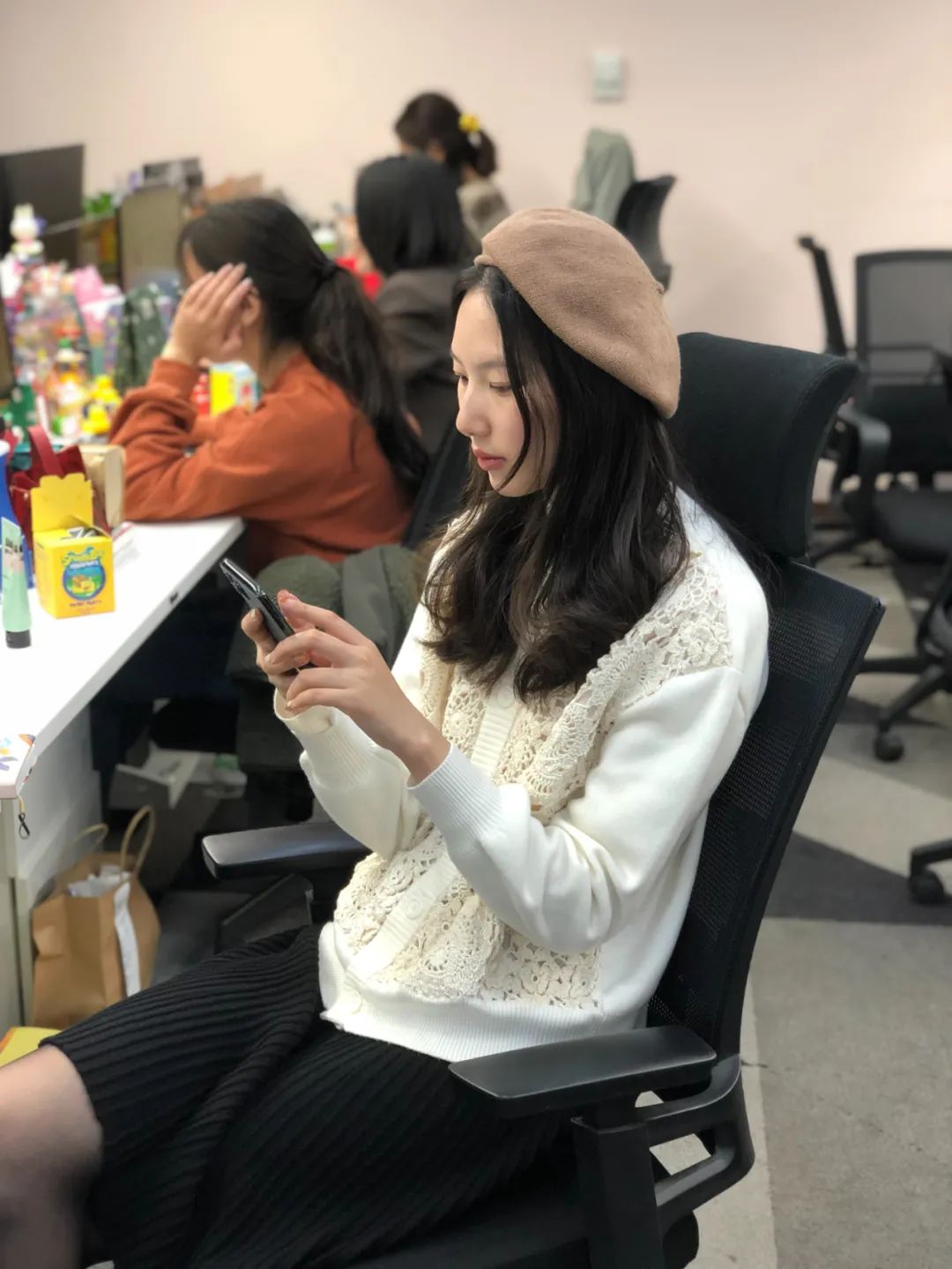 It is rare to see her wearing light -colored clothes and feel so gentle.
According to her, this sweater was actually raised from the children's clothing area, not to mention that few people should see it haha. ▼
The height of our studio & long legs responsible
Lu Lu
(178cm tall), I wore Kleinan's sweater today and the hair band of the same color, which is very much like the people who came out of the comics. ▼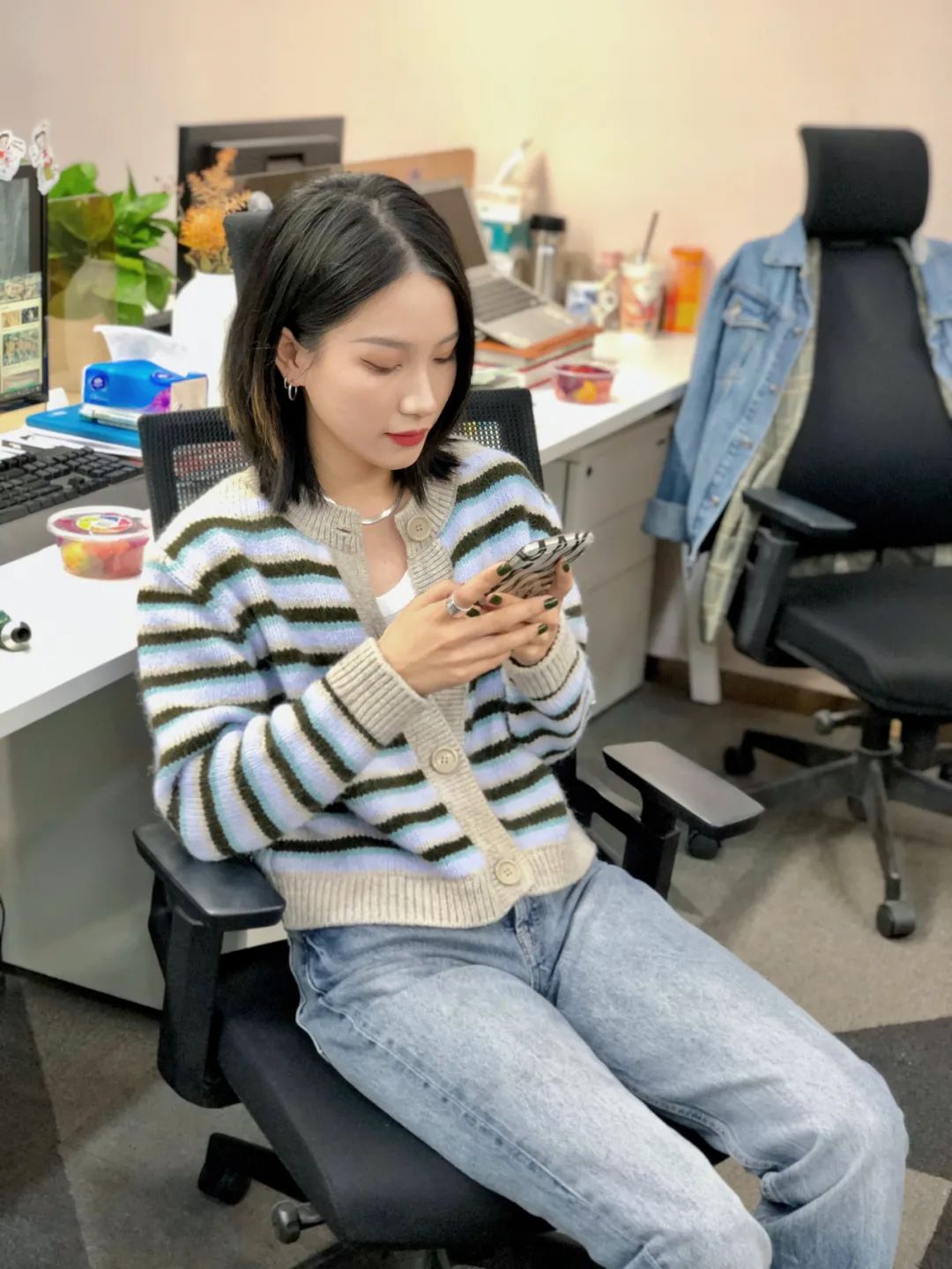 The same is Clein blue sweater,
66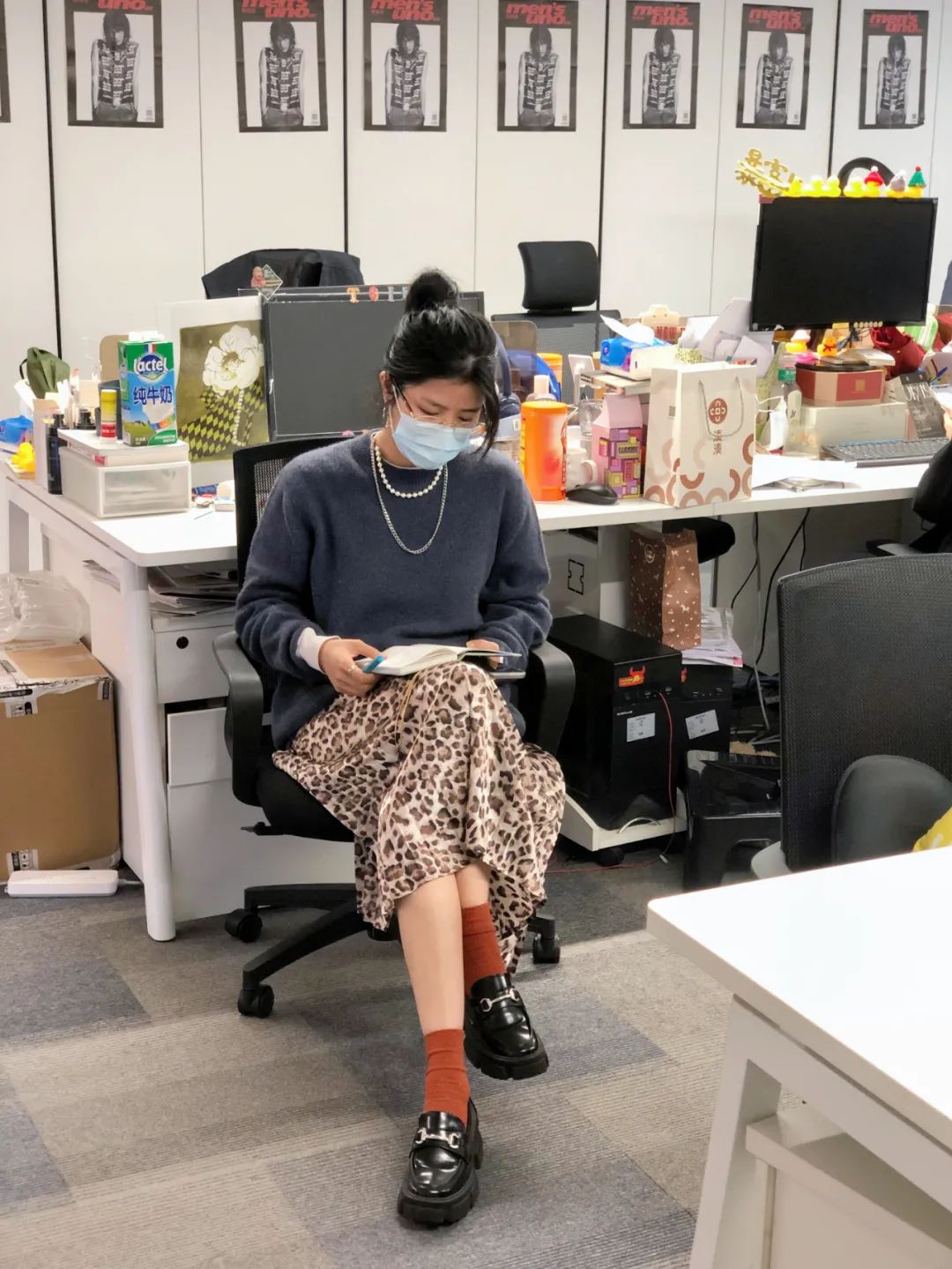 Just wear shorts directly, don't doubt, you read it right, this is indeed (Guangzhou) winter wear.
She is 160cm tall, so she pays great attention to the proportion of dressing. This disappearance of the bottom is suitable for small people and shows long legs.
However, there are still a few people wearing so in winter. At first, some friends thought she was wearing light -legged artifacts.
Essence ▼
Sweater: Acne Studios
Exquisite boy
Alice
I put on a light -colored denim back pants with creamy sweater, which is very fresh. ▼
Denim jacket: Urban Revivo
Shoes: ROCKFISH
There are many friends who like to wear
Sweater+skirt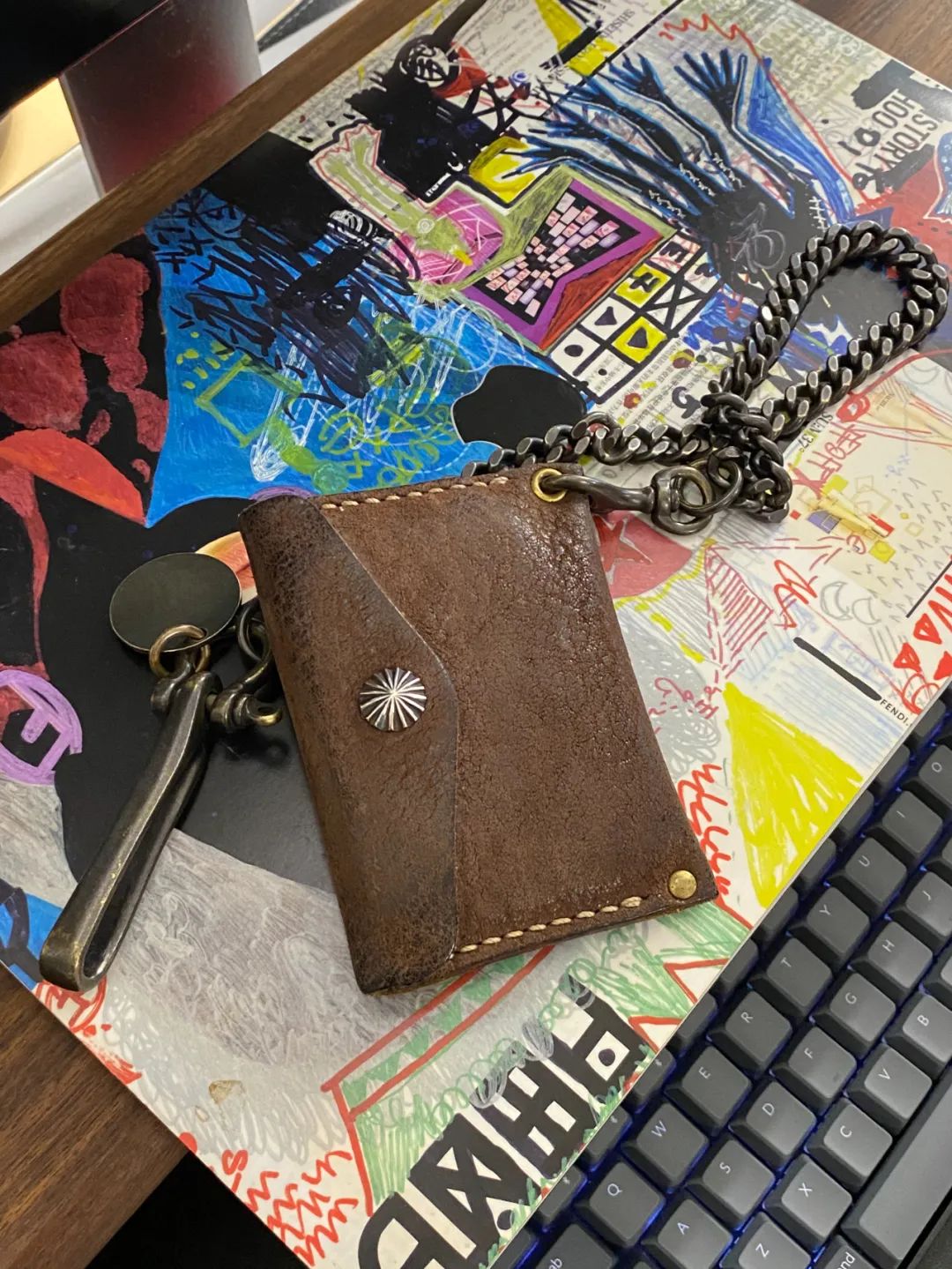 Essence
If you have a friend who watched our own brand live broadcast, yes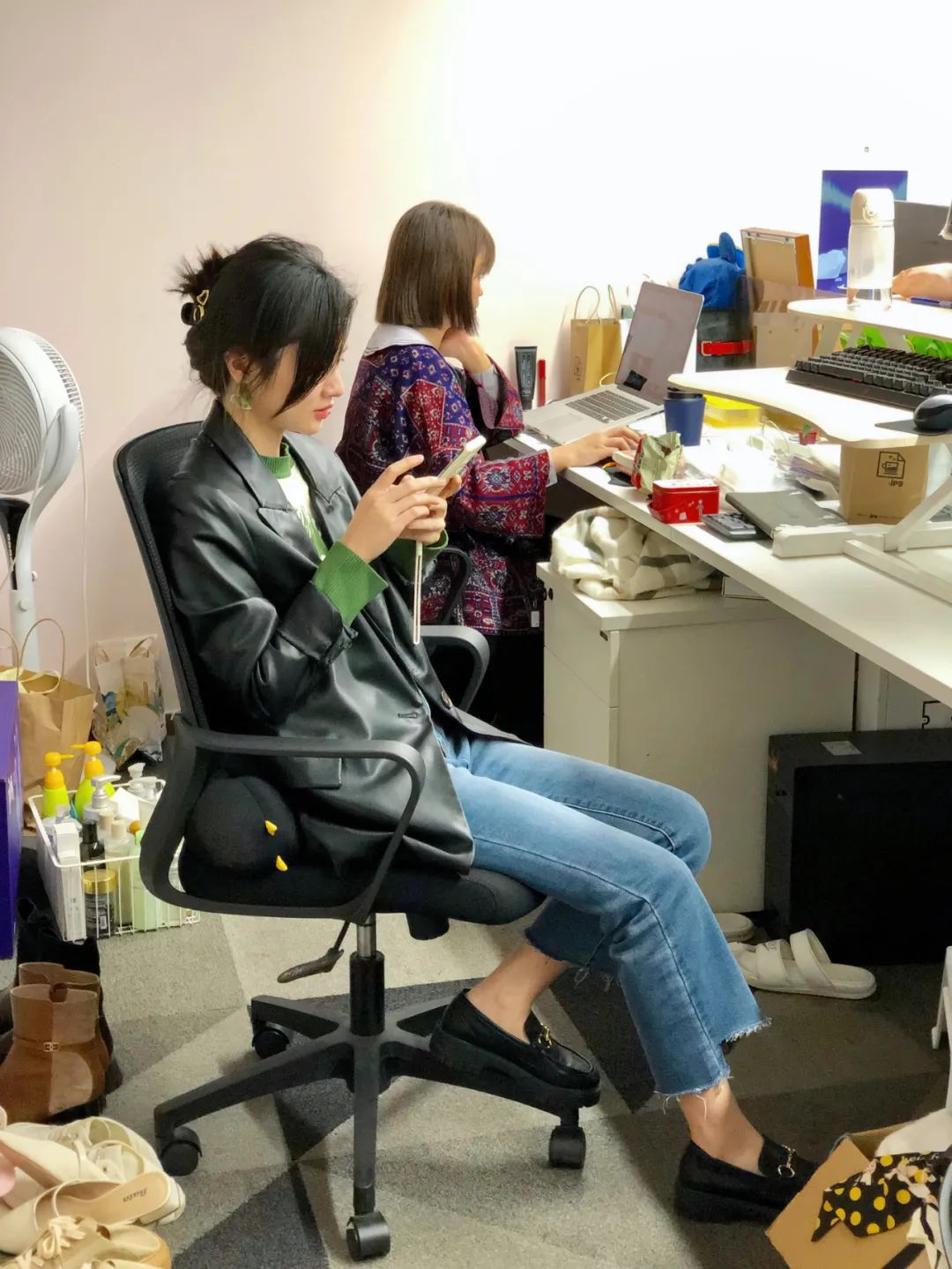 Page
It should be no stranger, right? She said that this set of reference to the matching of the long jacket+pleated skirt, using the leopard skirt as the highlight of the whole body, the other items used dark colors to set off, and they would not make the lord. ▼
She also loved the pearl necklace we just wrote a few days ago. She stacked a silver vegetarian chain, which not only retains the gentle temperament of the pearl, but also has a cool street feeling.
When taking pictures, Page specifically explained and said, "You want to take the white T in me, this is not what you often say in your article, increase the sense of layering." ▼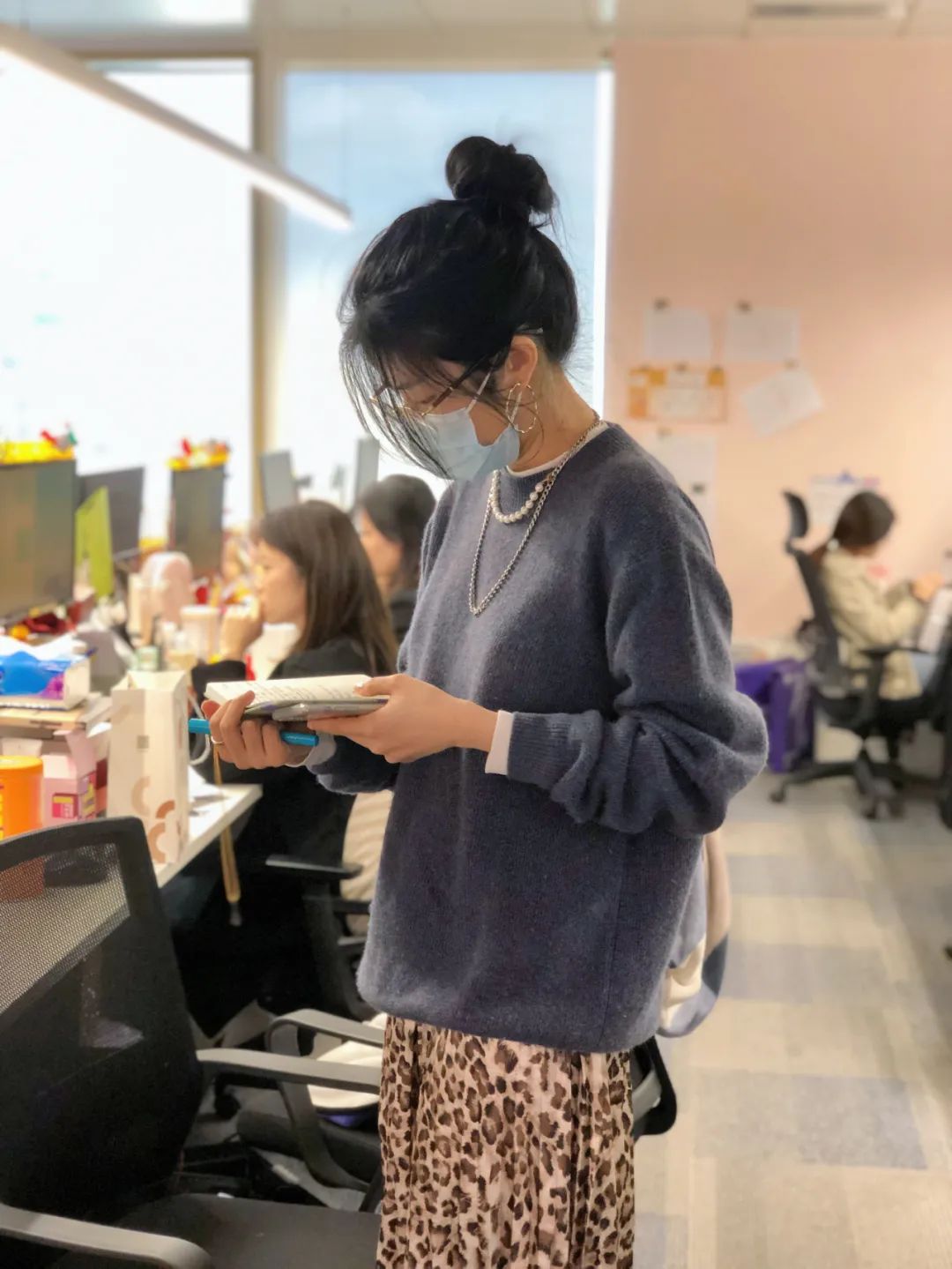 Cashmere: MISS FANTASY
Lefu Shoes: Steven Madden
33
The same color is really from the head to the foot, not even the accessories. I was exaggerated by many people when I came to the studio, how happy she is ~ ▼
Her purple velvet skirt has actually appeared in the last period, which can perfectly show the good results of her hips during this time. This time I changed the light purple sweater, and the color matching was more harmonious.
The sweater is a combination of short -sleeved+sleeve cover, and the fluffy looks particularly immortal. However, the disadvantages are also obvious, and the hair loss is too serious. She wore a fitness in the morning and had a mouthful of mouth, and the velvet skirt was sticky everywhere
This set is still her best light color system. The rice -white hollow sweater is romantic and retro, which is in line with her quiet temperament.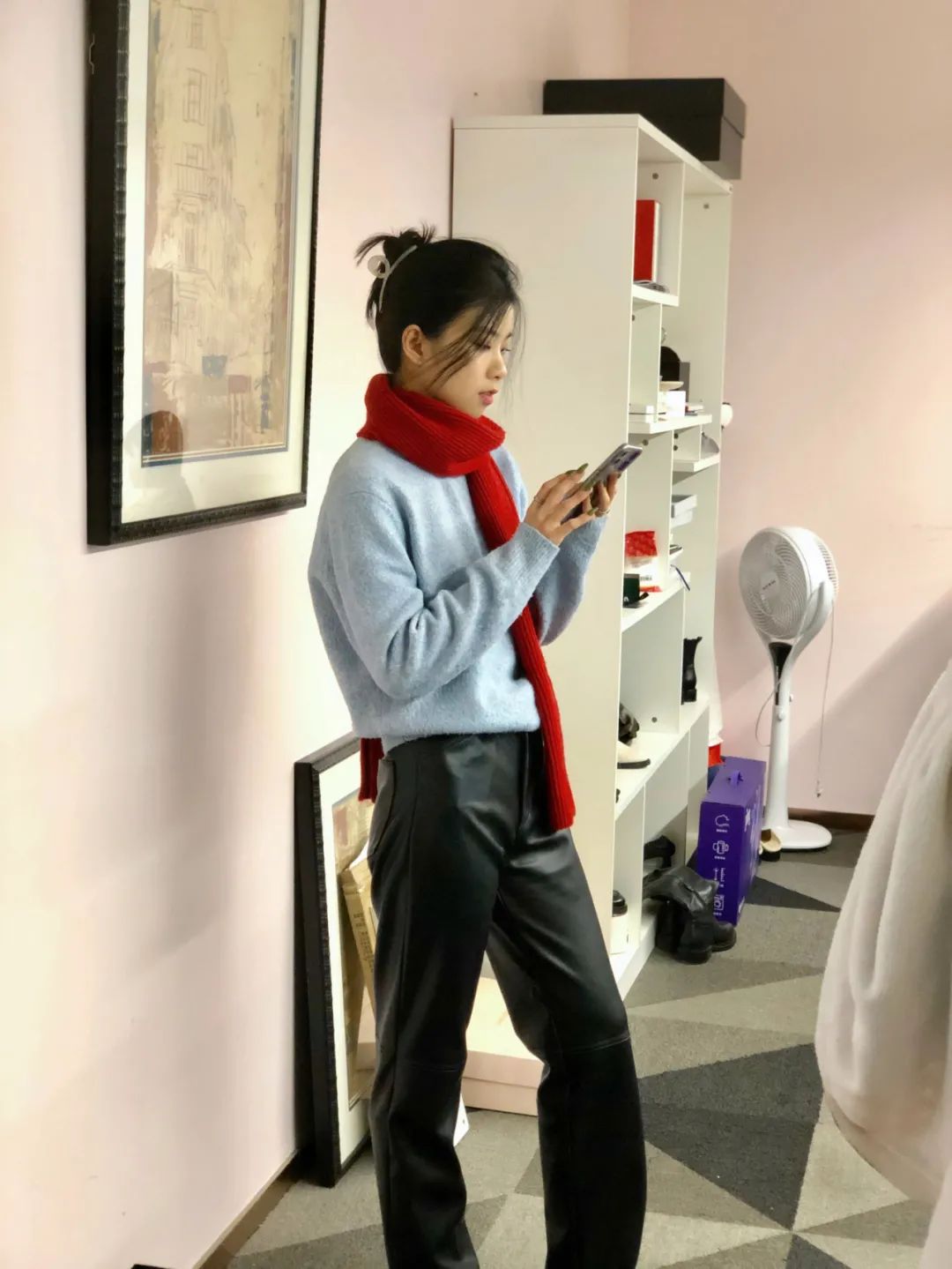 She put on pleated knitted skirt and black silk, which is a commonly used routine that French bloggers, and the berets are more artistic. ▼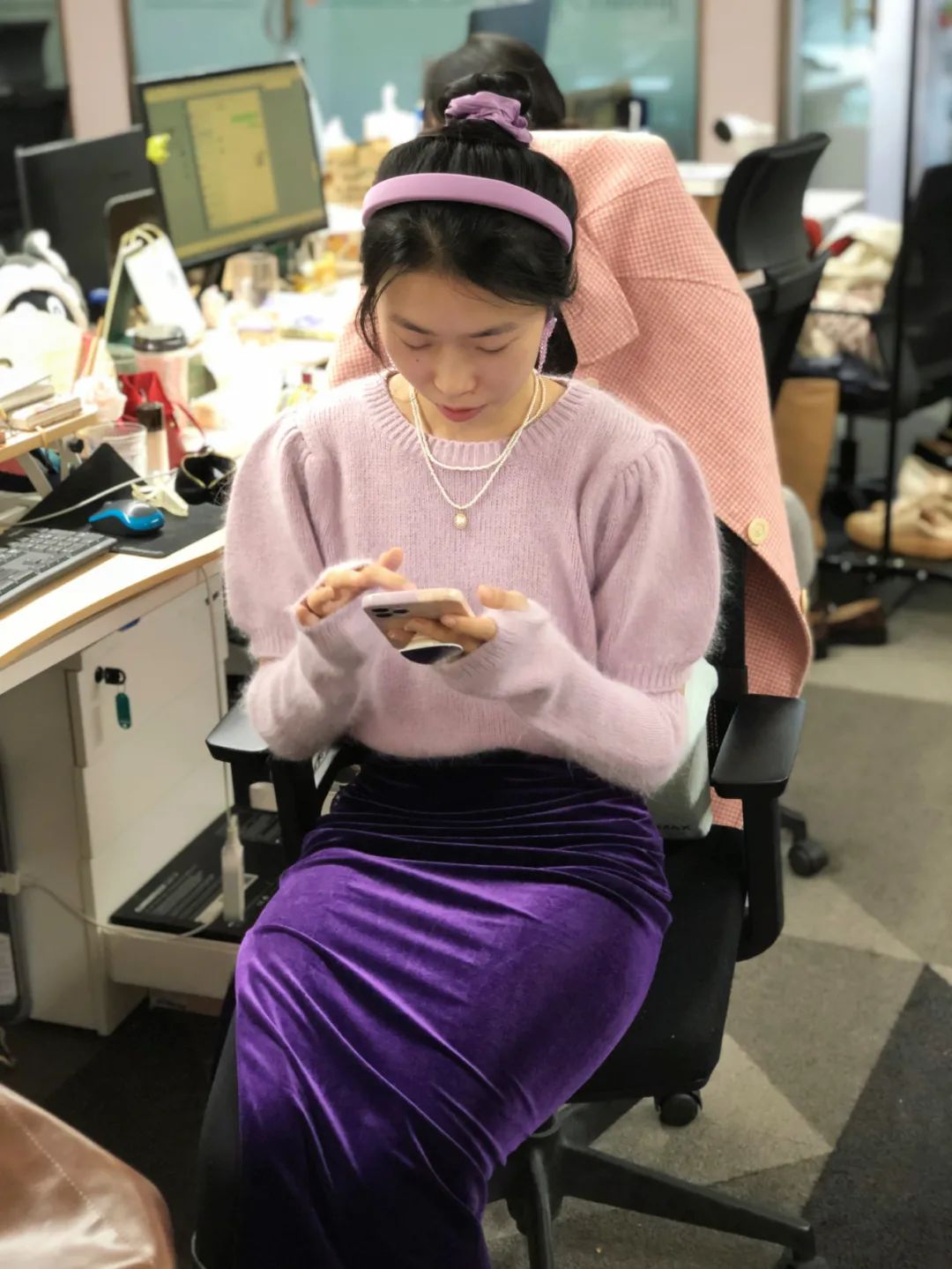 Sweater: Initial
Skirt: MISS FANTASY
Sweater vest+skirt
The girl who is discussing with the little friend is the operation department of the operation department
Fish
, She is a black enthusiast. She usually likes to mix and match with black black. This one is also taken on Christmas day. The green is also Christmas. I deliberately on the vest. Essence ▼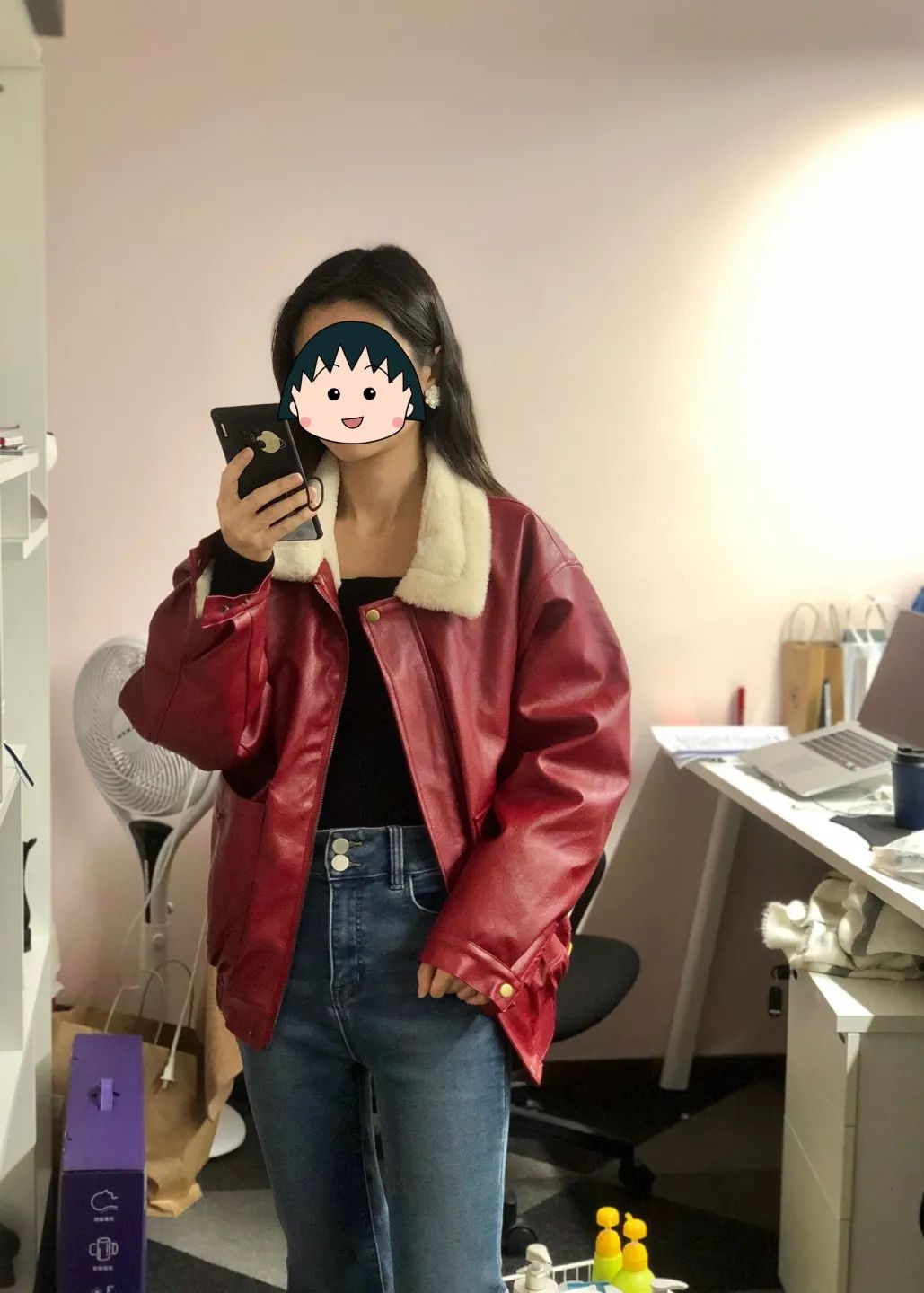 Our illustrator
Children
I also wore a sweater vest.
Children: "Gray sweaters plus cool Martin boots, but because of gauze skirts, I feel that gray -black has become very soft."
Her clothes and skirts are actually children's clothing brands. I originally wanted to buy small corn for my baby. I did not expect that I only bought a set for himself in the end.
Her office is not very beautiful! ▼
Sweater vest & skirt: William & Beta Xiaoxin and Beta
Shoes: Dr. Martens
Look at a few more special tops.
Planting grass number@种 种 only one grass every day

Yuki
This floral shirt was particularly eye -catching at a glance. Some friends said that they were like the wealthy chaebol female No. 2 in Korean dramas haha. ▼
Kobini
The eternal theme in wearing is comfortable, often wearing loose sweaters and sweaters. If you see a girl wearing a white bear slippers in our studio, eight achievements are her.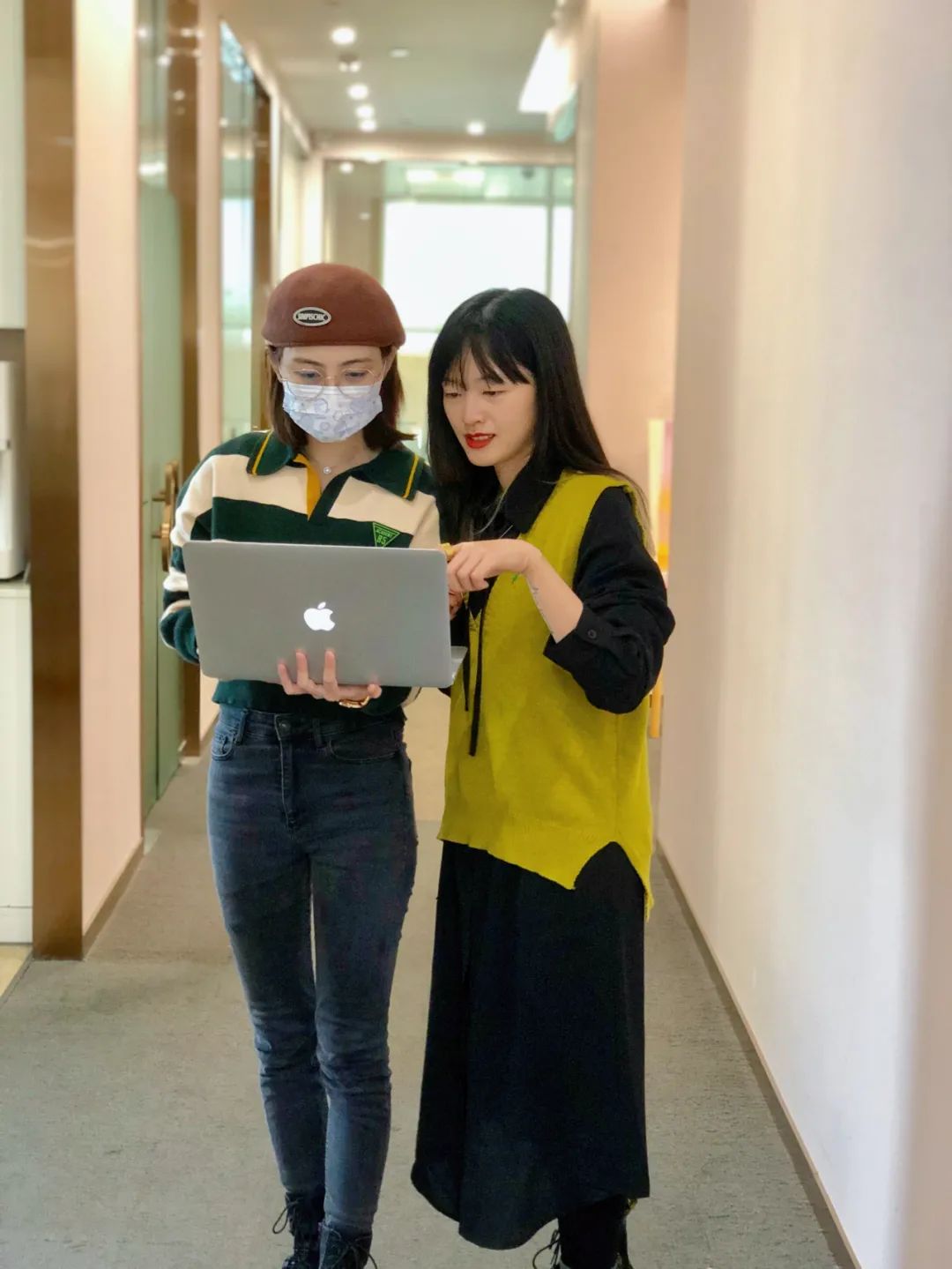 However, there are often some surprises in her eyes. For example, a little bear came to work one day on the shoulders, and it is cute (🐻 🐻 can be disassembled). ▼
Sweater: Urban Revivo
Our editor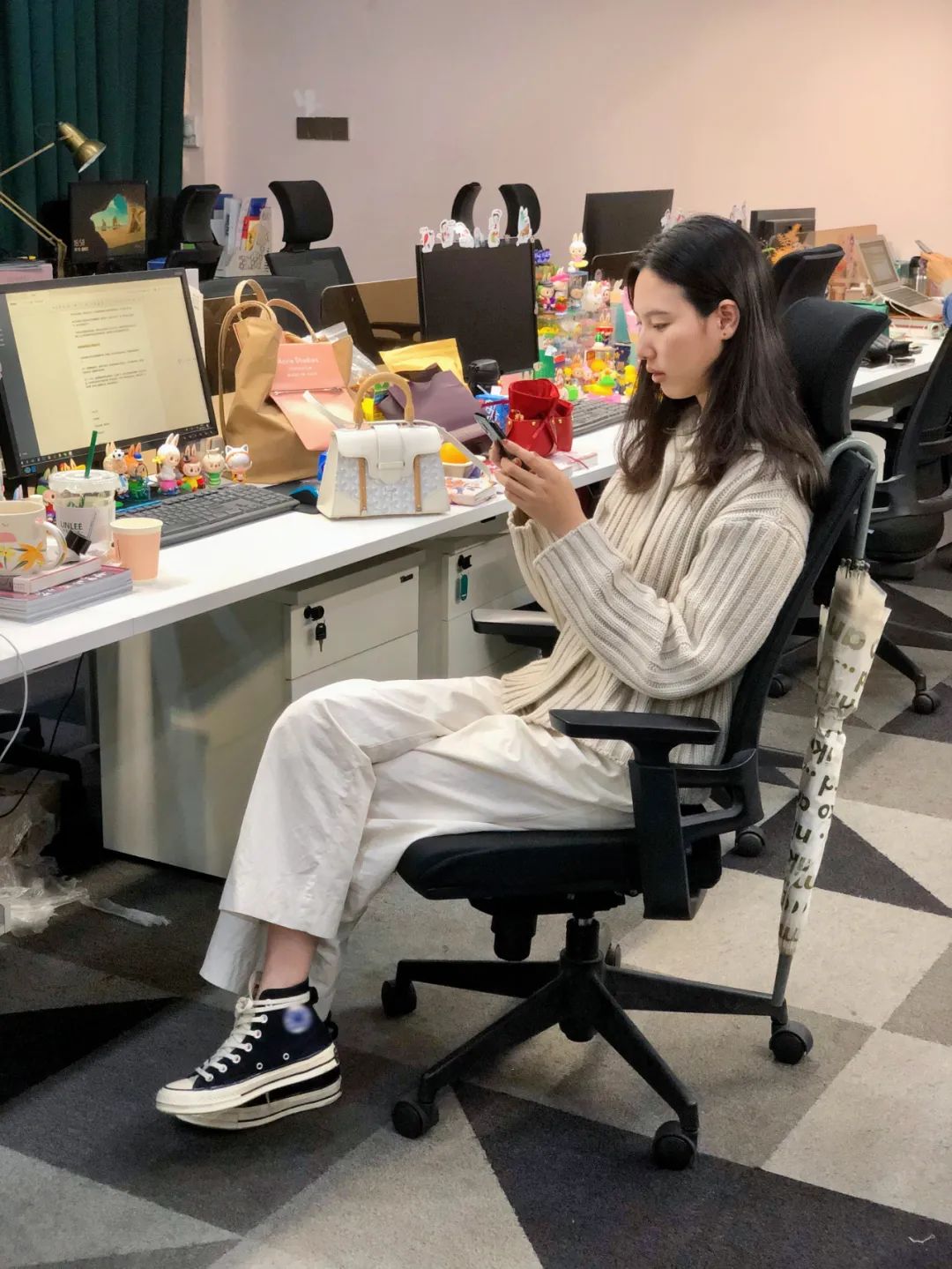 Cowardly
On the first day of dyeing blue and black hair, she specially wore the same blue denim jacket as hair. There were two exaggerated shoulders in the original clothes. She felt that she was too strong and she was dismantled by herself.
When taking a picture for her, we all said that her angle seemed like Song Qian haha, do you think it looks like? ▼
Top: Urban Revivo
15-20 ℃: multiple ways to open the suit
During this time, the temperature in Guangzhou during the day was basically maintained in the temperature range of 15-20 ° C. It was not too cold or hot, and it was suitable for stacking.

There are quite a lot of friends in the studio recently in a suit, but the style of everyone wears is very different.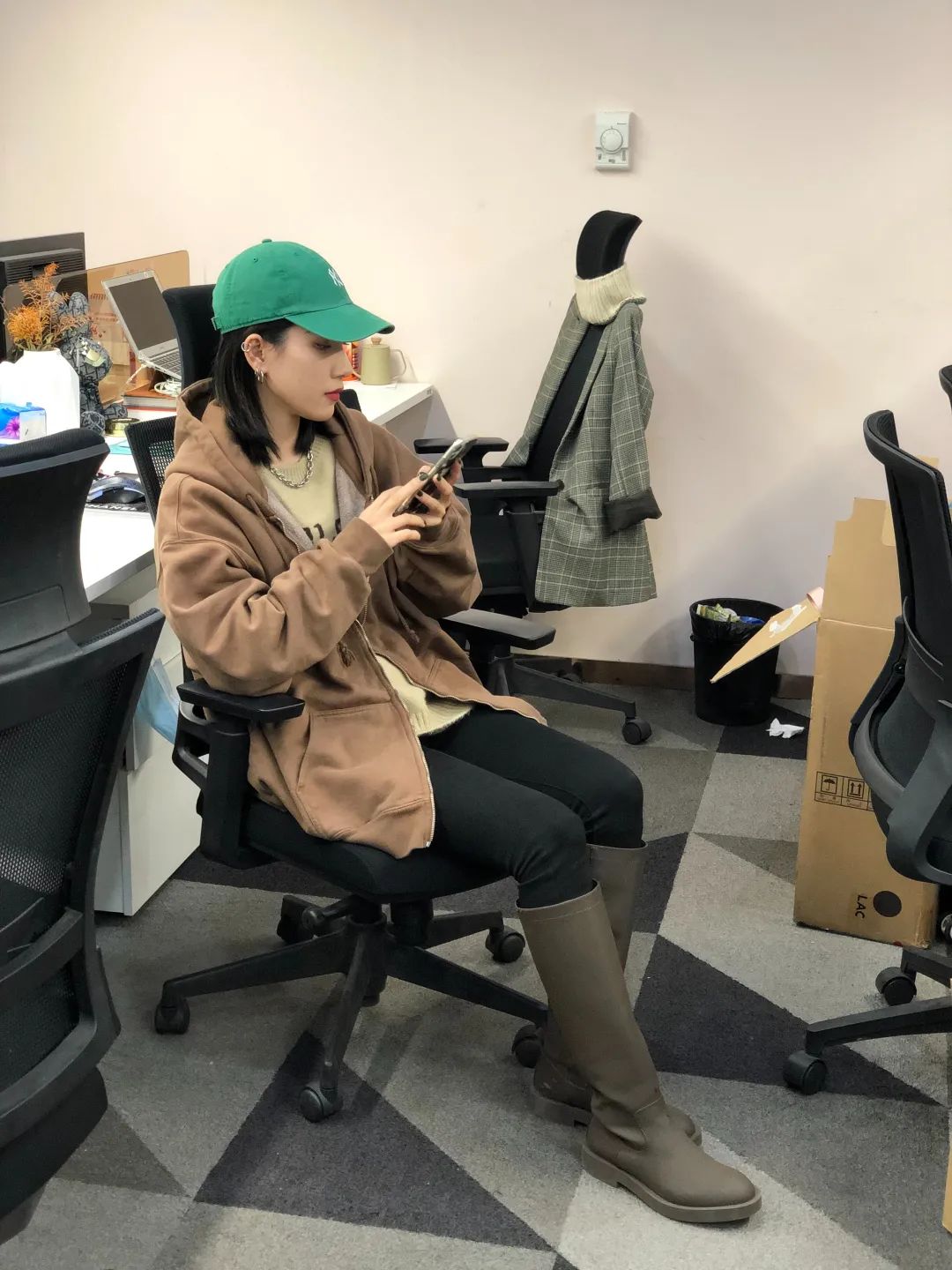 This set is a bit of a big woman. ▼
Pants & necklace ear ring: MISS FANTASY
Still taking her cool girl line, silhouette suit jacket and long -tube Martin boots, handsome with a little sexy. ▼
Suit: Tomore Artist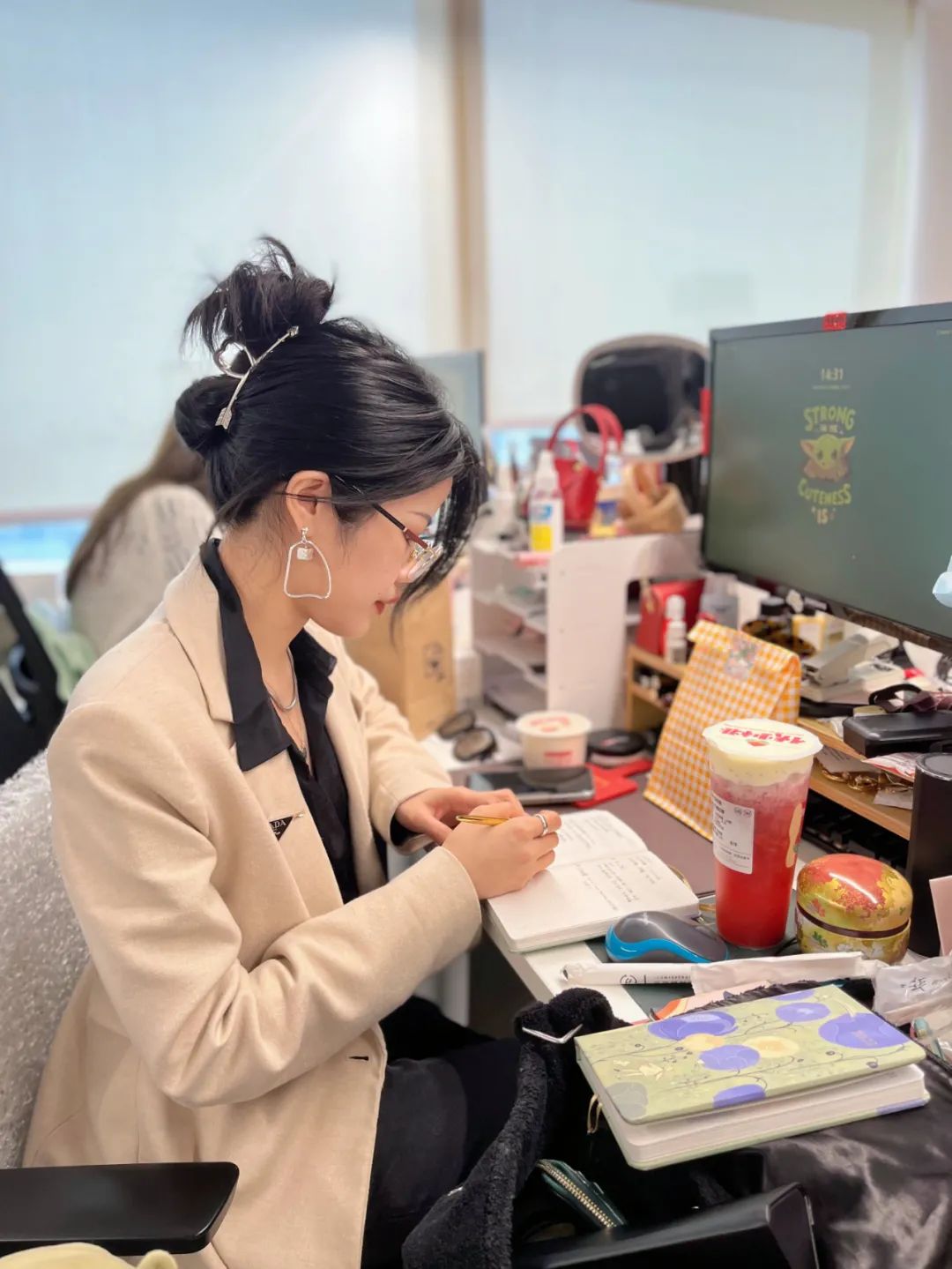 Martin boots: Ann
Bag
Sister S
The recent color matching is very "autumn" and warm. This set of checkered suits is like caramel Macchido, but also like sweet roasted sweet potatoes and roasted chestnuts.
What do I do, what I think of is delicious. ▼
Suit: Celine
Pants: MISS SIXTY
Hat: Key Memory
Sammy, who likes leisure style, is a "milk tea girl". The clothes that made us mistakenly thought it was a sweater was actually a hooded sweater. ▼

Hat sweater: Urban Revivo
In the black leather suit, the color of the earrings and the green sweater inward is echoed. ▼
She really likes leather clothes. She has to wear it once or twice a week. The relatively loose leather jacket is more difficult to control than the leather suit, and it is easy to appear very swollen.
She has a thin back and a great body. She will use a lower collar bottom to increase the sense of air. It is not bad to wear it. ▼
Video group partner
octopus
When we were printed, we were caught. This brown suit was quite tasteful in the 1990s. The tie of the same color system was the finishing touch. She said that she found a circle of brown things to put it. It feels pretty handsome. ▼
I found that friends in the video group seem to love retro style, our photographer
Jayten

Too.
Jayten: "Because it is a gray suit suit, the color is dark, you want to use the jumping texture to create a sense of conflict."
Take a closer look, his glasses are also thoughtful, and he chose a tattoo. He said that he had more than a dozen glasses that would match the style of clothing. ▼
Hat: New Era, suit suit: mountain footer
Wool jacket: VISVIM, Leopard Stick Shirt: AKOM
Shoes: Buttero, glasses: Zengyong glasses Masunaga

10-15 ℃: The necessary high-necked bottom shirt and coat for warmth
Have you found that when the weather is cold, as long as you put on the high collar and do not let the cold wind pour in the neck, it will be warmer. Therefore, as soon as he cools down, the high -necked bottom shirt becomes the explosion of the studio.
The most native to the black necklasses, the most pick,
I feel that the denim is very cool. The newspaper children's hat+red peach heart earrings will be a little sweet in the middle. The metal of the red peach heart and the necklace can neutralize the all -dark color system. ▼
Denim jacket: 1313attitude
Hat: Fuchema Lihe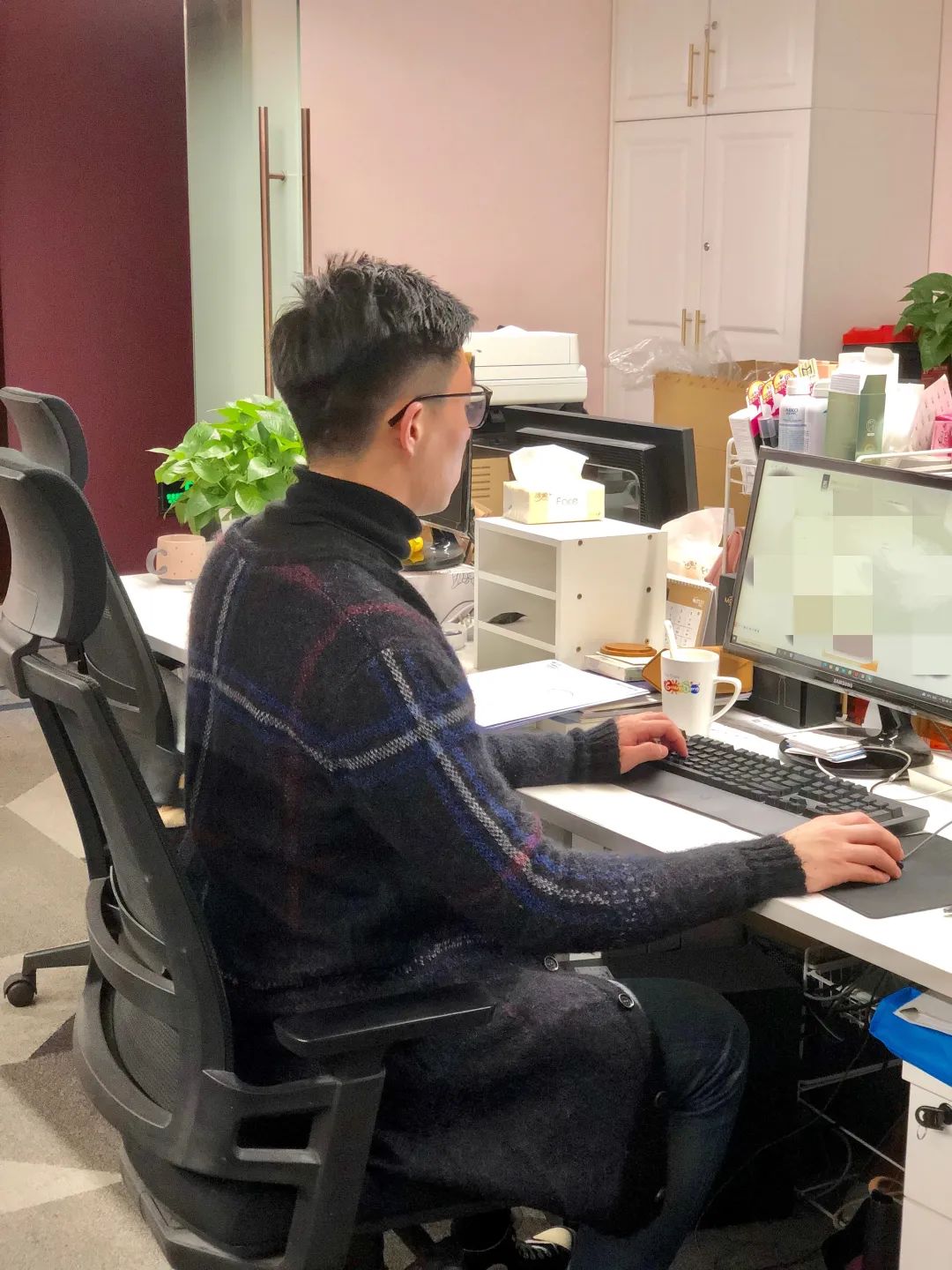 Miss Finance, 155cm tall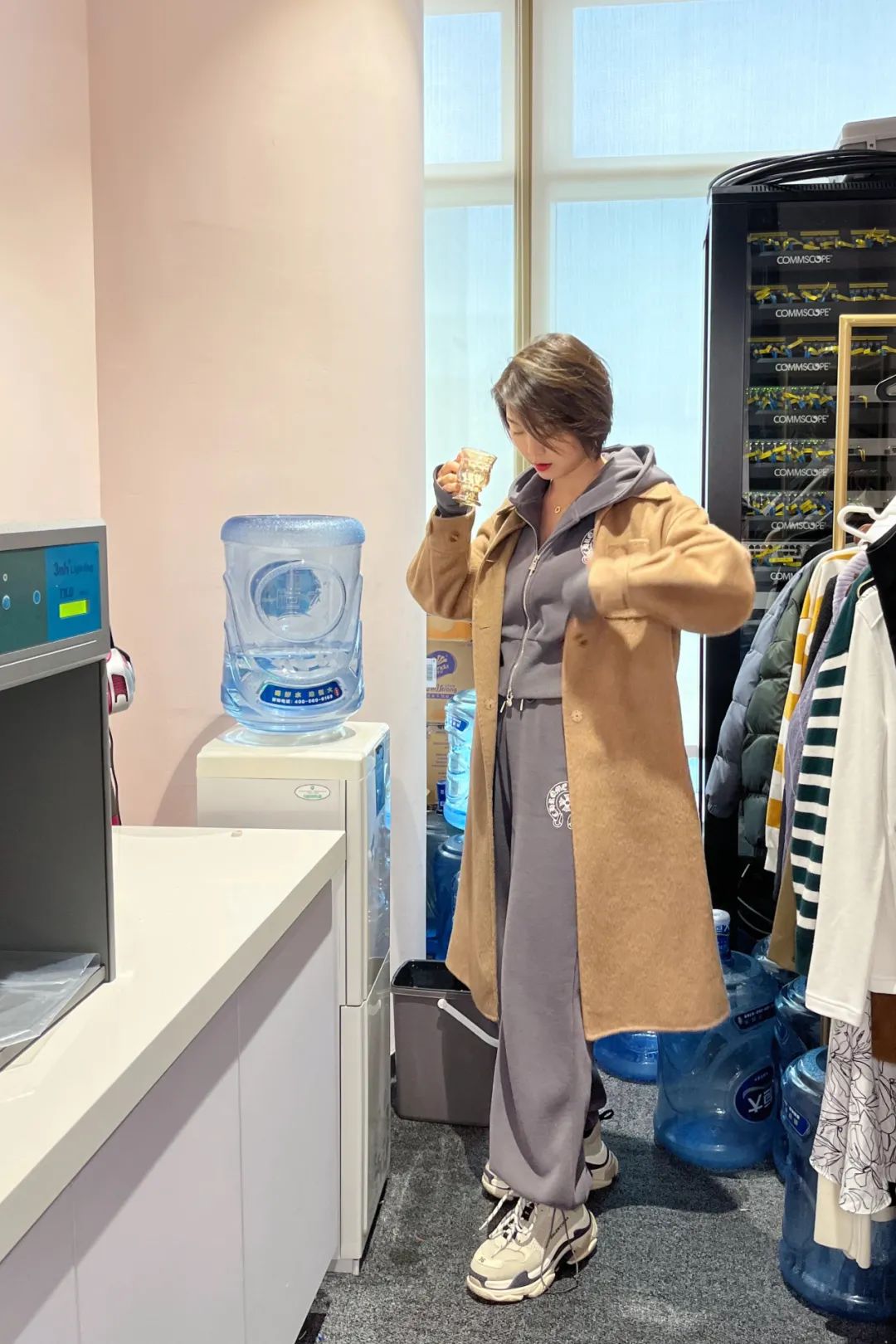 Nicole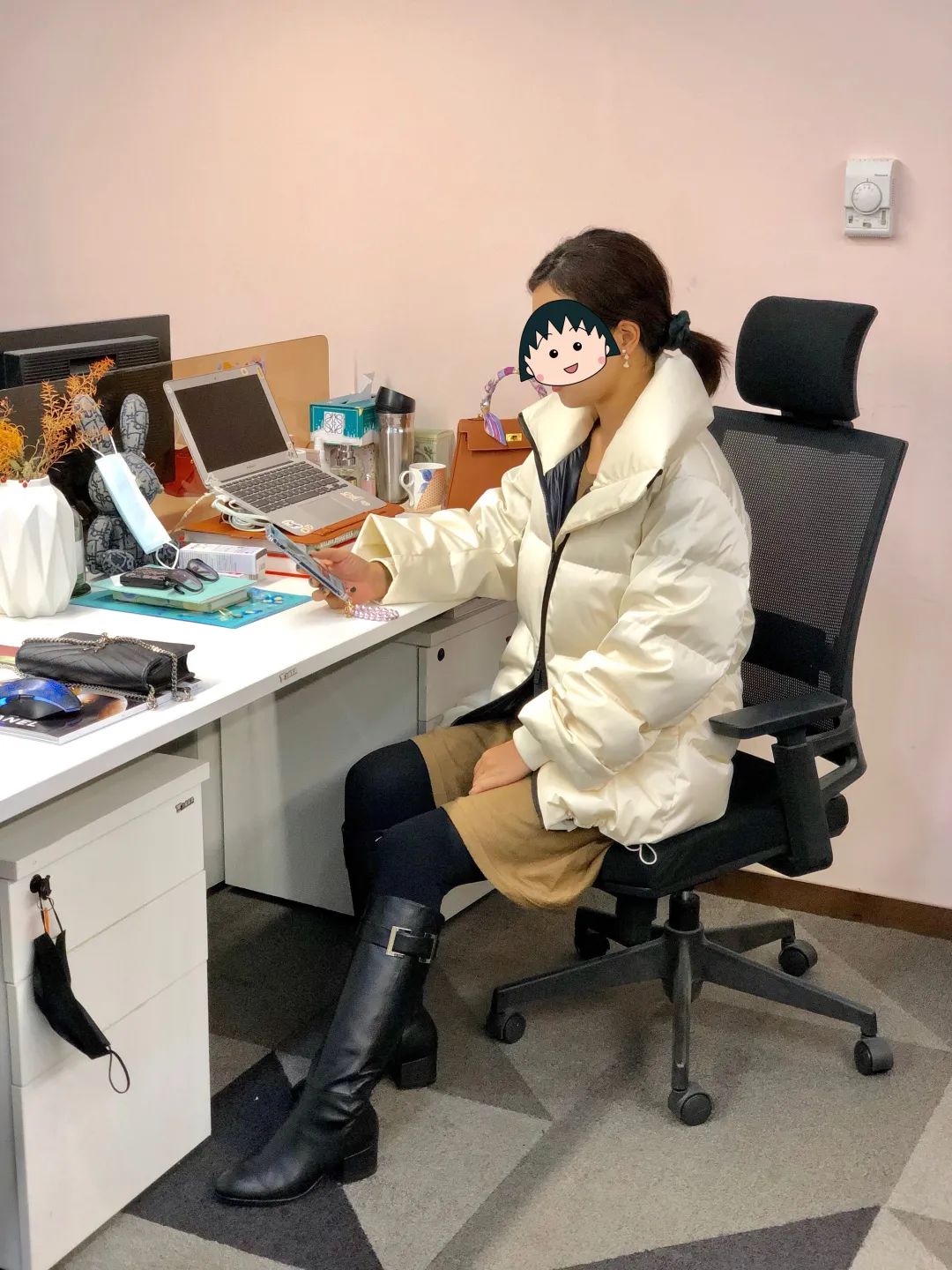 The black body was quite high, and the golden necklace was also brightened. ▼
I have dressed up a few studio boys before, and the highly praised "President Wang"
Edwin
The black knitted high -neck base was also selected. In addition to the workplace dress, he usually wears the most comfortable and warm clothes.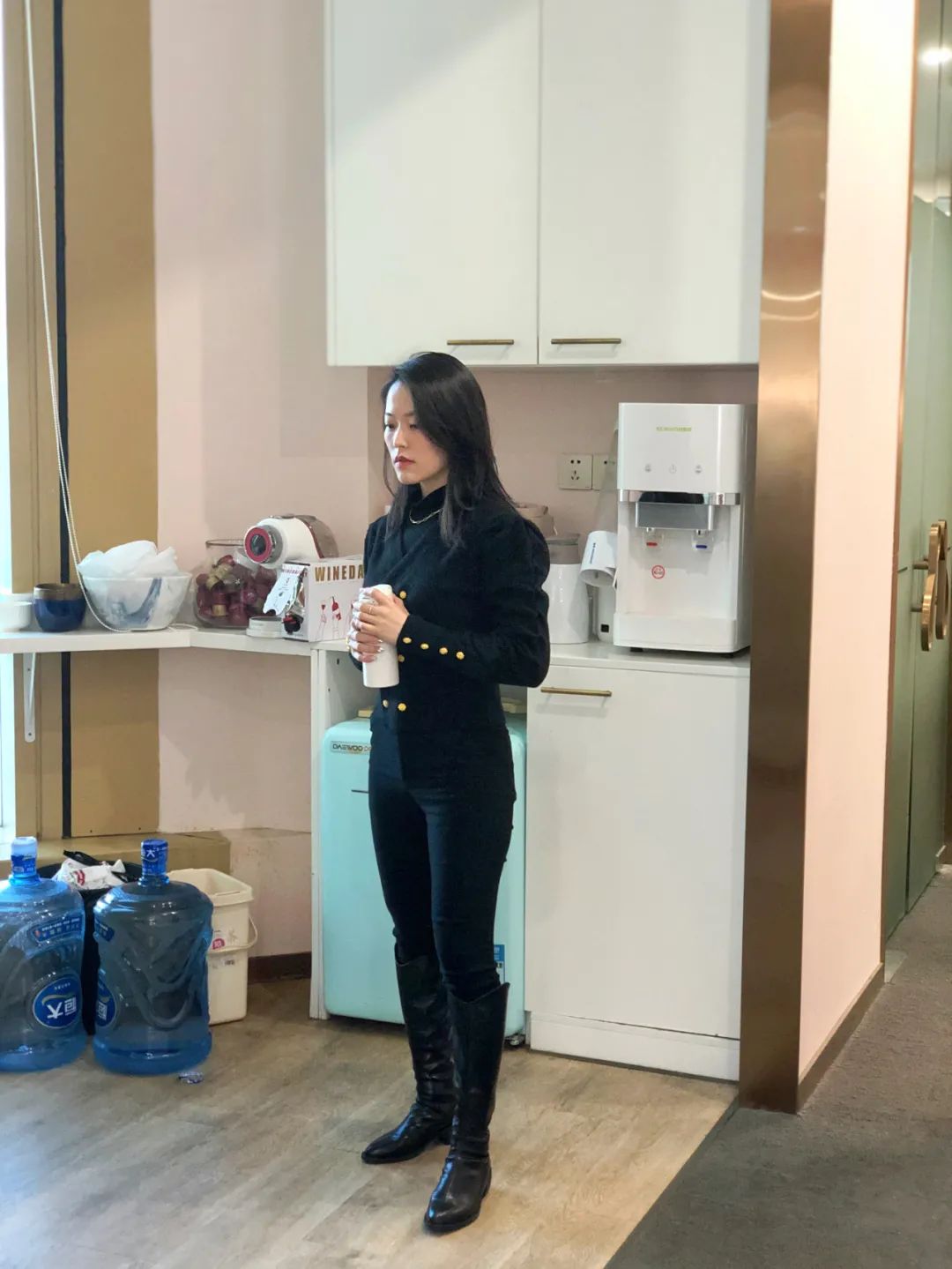 Edwin: "Black turtleneck sweater is made inward, it is very versatile. When the weather is cold, set a long wool jacket, which can basically meet the needs of warmth." ▼
Jacket: Agnes B
Xiao Jia

Wearing the same versatile white turtleneck base. Since participating in the transformation, she has much enthusiasm for buying clothes than before. This set is newly bought. Whether it is a version or color matching, it has the taste of British ladies.
The retro scroll that has been hot recently is also very suitable for her. When Trisean passed her seat, she shouted several times, "Who are you" and said that Xiaojia looked like a child before, and after changing her hairstyle, I felt instantly after changing her hairstyle instantly after changing her hairstyle instantly. Grow up, just like changing personal haha.
This hairstyle is also very bonus to wear a hat. ▼
Jacket: Solighter
Skirt: Lave Basic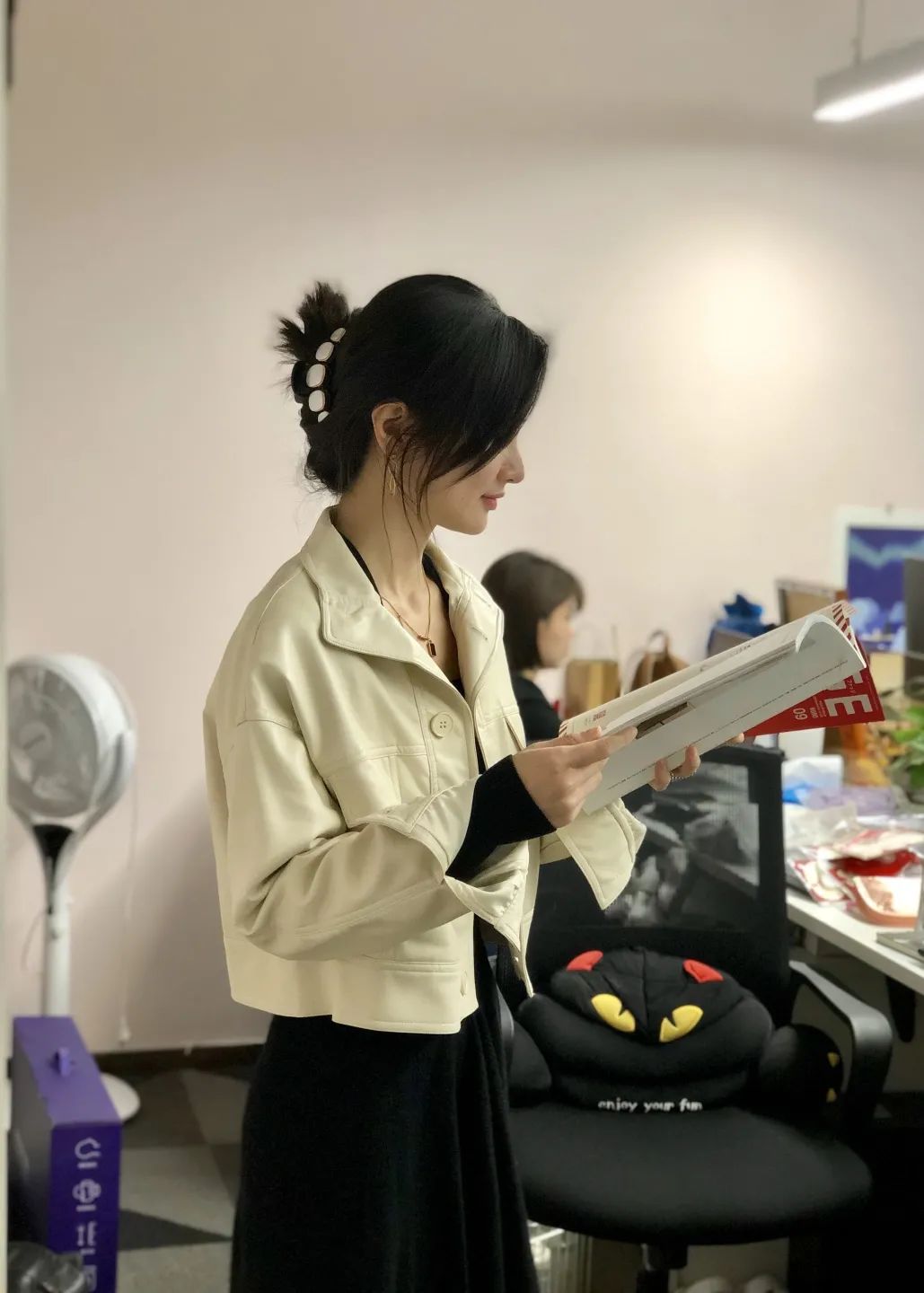 Bright bottoming shirts can also be prepared for a few pieces, which can add a lot of simple dressing.
Life Number@生活 生活 生活
porridge
Clothing is recognized. She added a red inside in ALL BLACK, echoing her new New Year nail color ~ ▼

She also sneaked a "beautiful woman drinking water". This giant cup she shared in the good things in our previous editorial department. Several friends in the studio followed the same paragraph. A cup, oh no, maybe it can be said to be a bucket, that is, the amount you want to drink a day. ▼
Photographer
Comparison
The orange inside contrasts with the green baseball jacket, bright and lively. ▼
coats
It is also an essential heating item in winter.
There are several coats that make people grow grass. The purple coat is very gentle, and the sweater inside stines a removable striped sleeve, which is very special.
The last time I said that she and her mother often shared my wardrobe, and this white pants were also mothers. ▼
Coat: MyLittleBanana
Smoke pink mid -length woolen coats are more neat.
The black collar is not a stitching collar that comes with the jacket, but a black suit is superimposed in it. She a little regretted not wearing a gray suit, and she would have a better sense of layering and would not mix with it. ▼
Coat: Rui Shi, suit: InsisFemme
Knitting inside: Ou Shili, jeans: Urban Revivo
Boots: Sigtu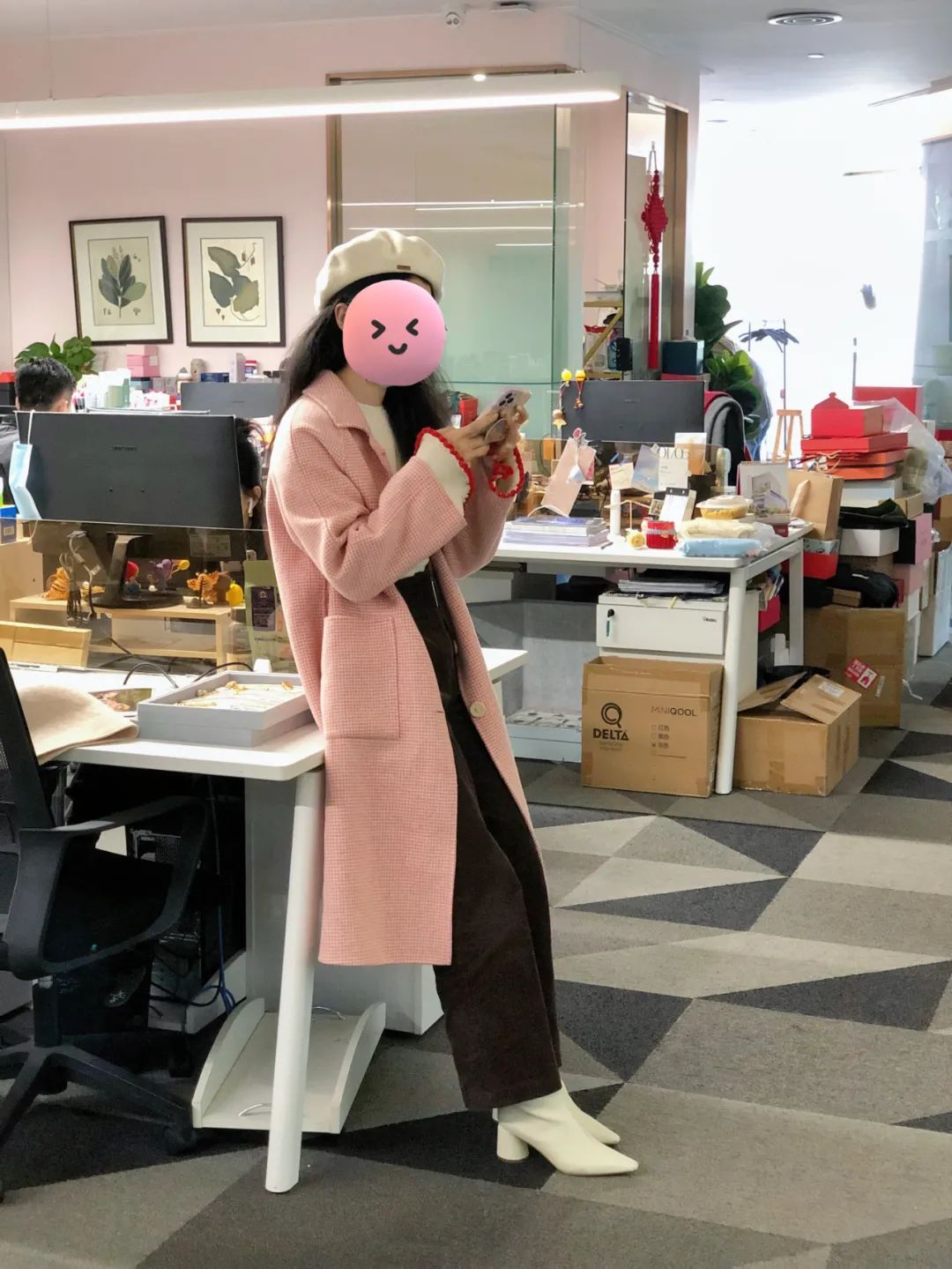 There is a soft spot for the grid. These pieces are returned in the buyer shop and the ancient shop. Will wear a variety of retro hats to strengthen the overall style. ▼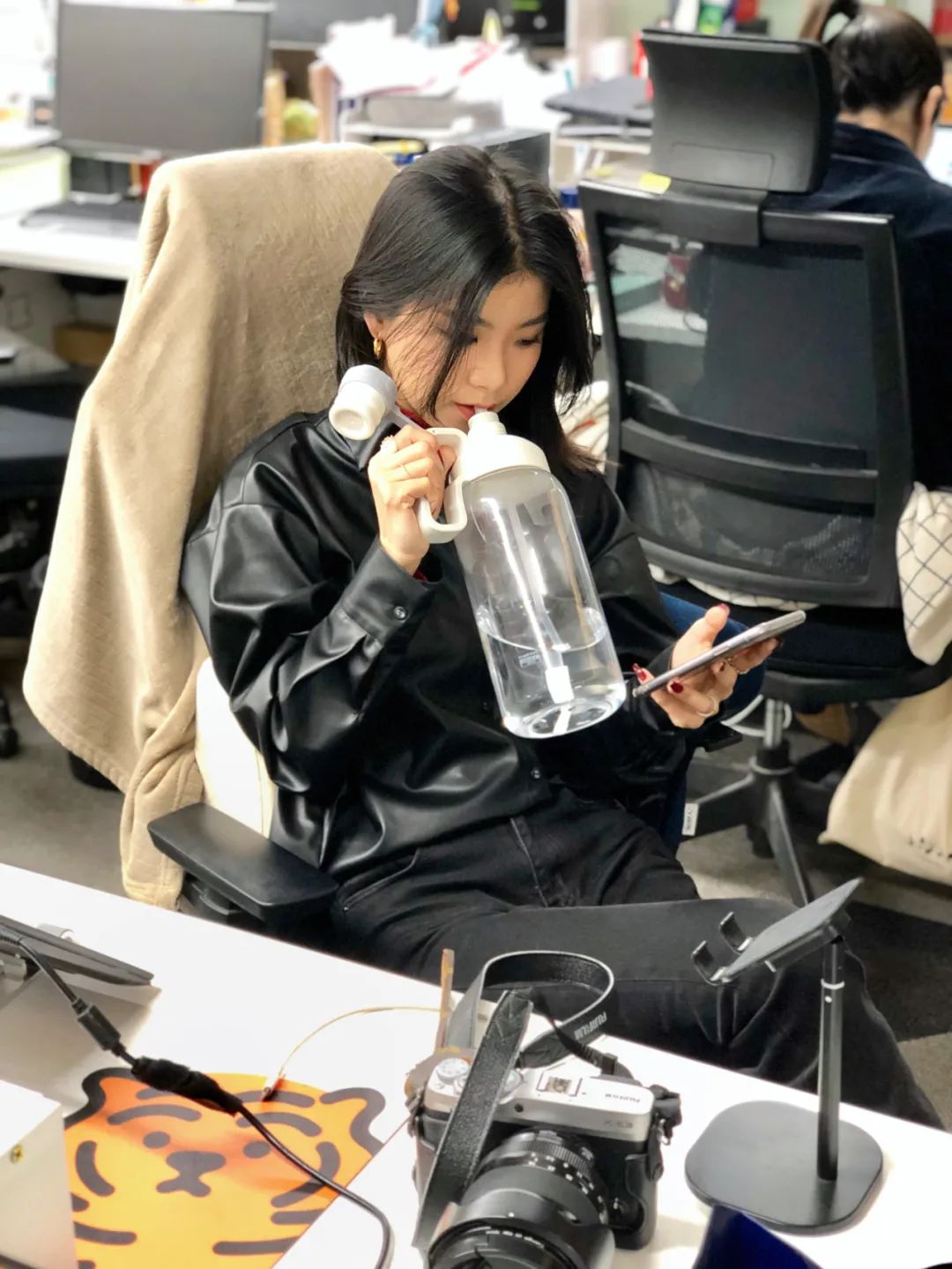 Product
Lyrin
A sweater set is the ATHFlow style that has been hot in recent years. ▼
Coat: MISS FANTASY
Sweater set: chrome hearts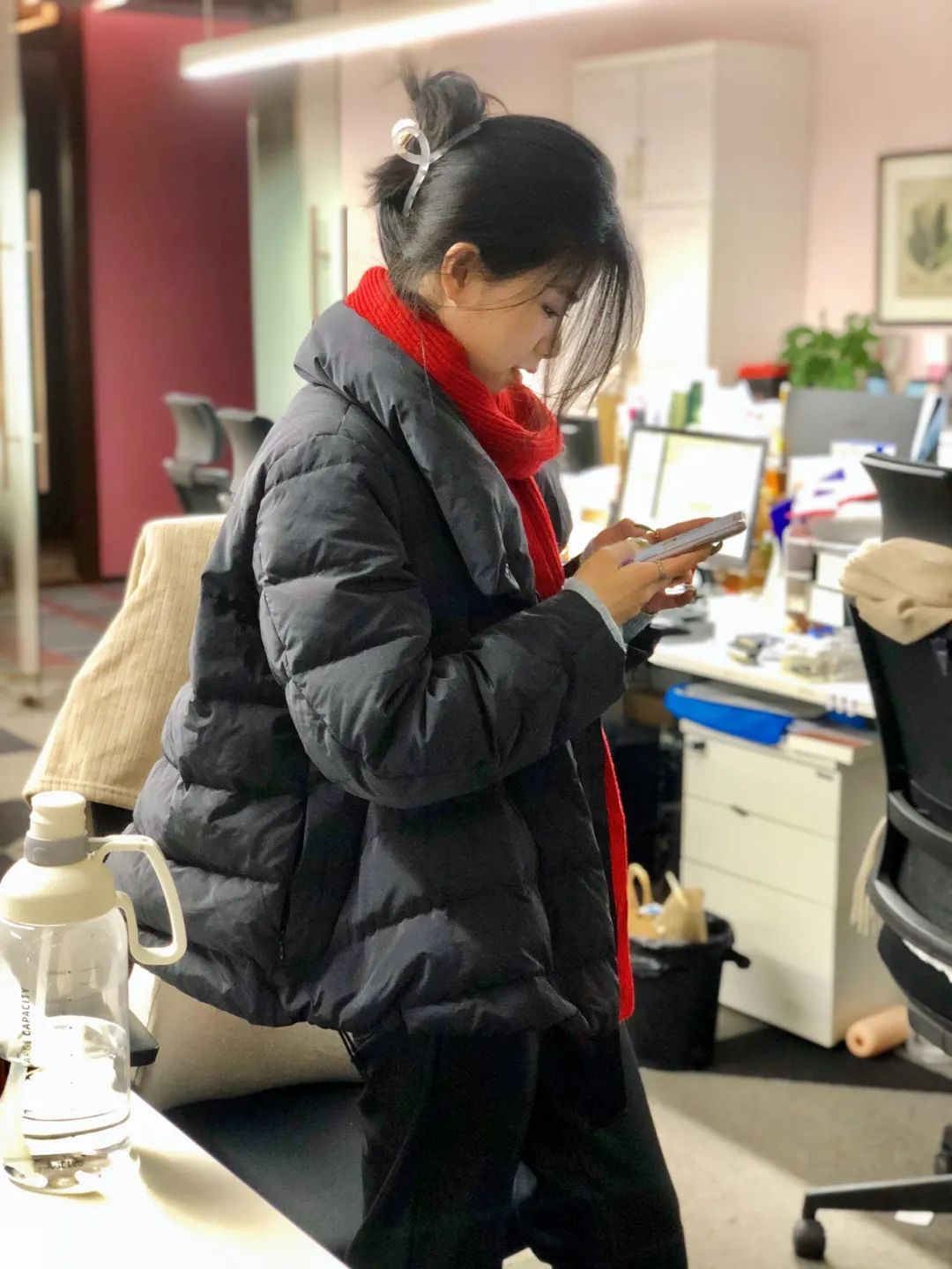 It is rarely wearing a coat. Her cold -resistant weapon is a hairy coat. When taking pictures, she asked me, "Can you get rid of that socks P? It feels a bit funny."
Haha, I think it's okay, what do you say? ▼
Pants: Simple Pieces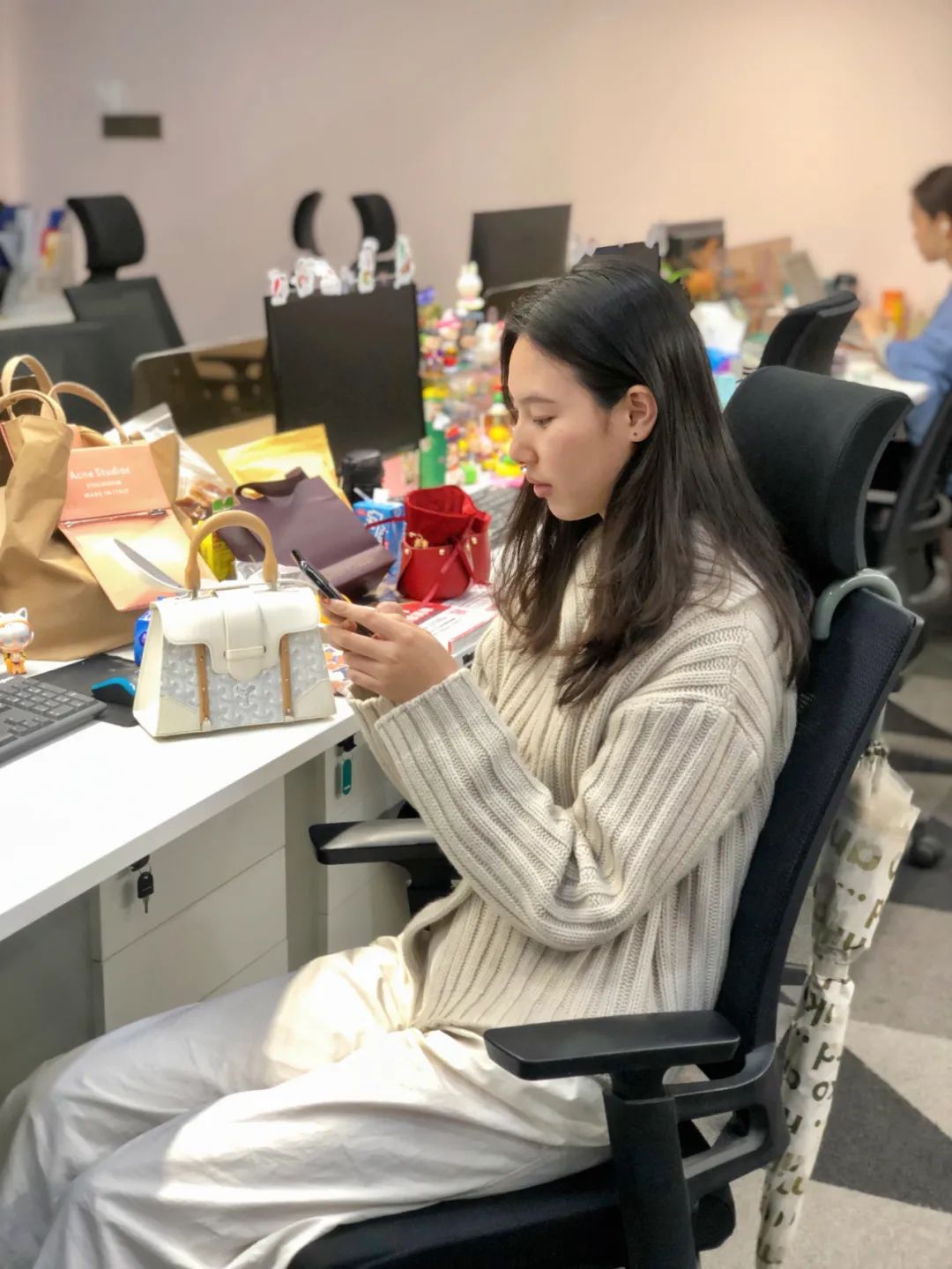 In addition, I can see that she really loves this green hat, and the utilization rate is really high. ▼
Jacket & Inner sweater: call me baby
5-10 ℃: Cotton clothes, down jackets appear, keep your life tight
If the weather is cold, you have to
Cotton
and
down jacket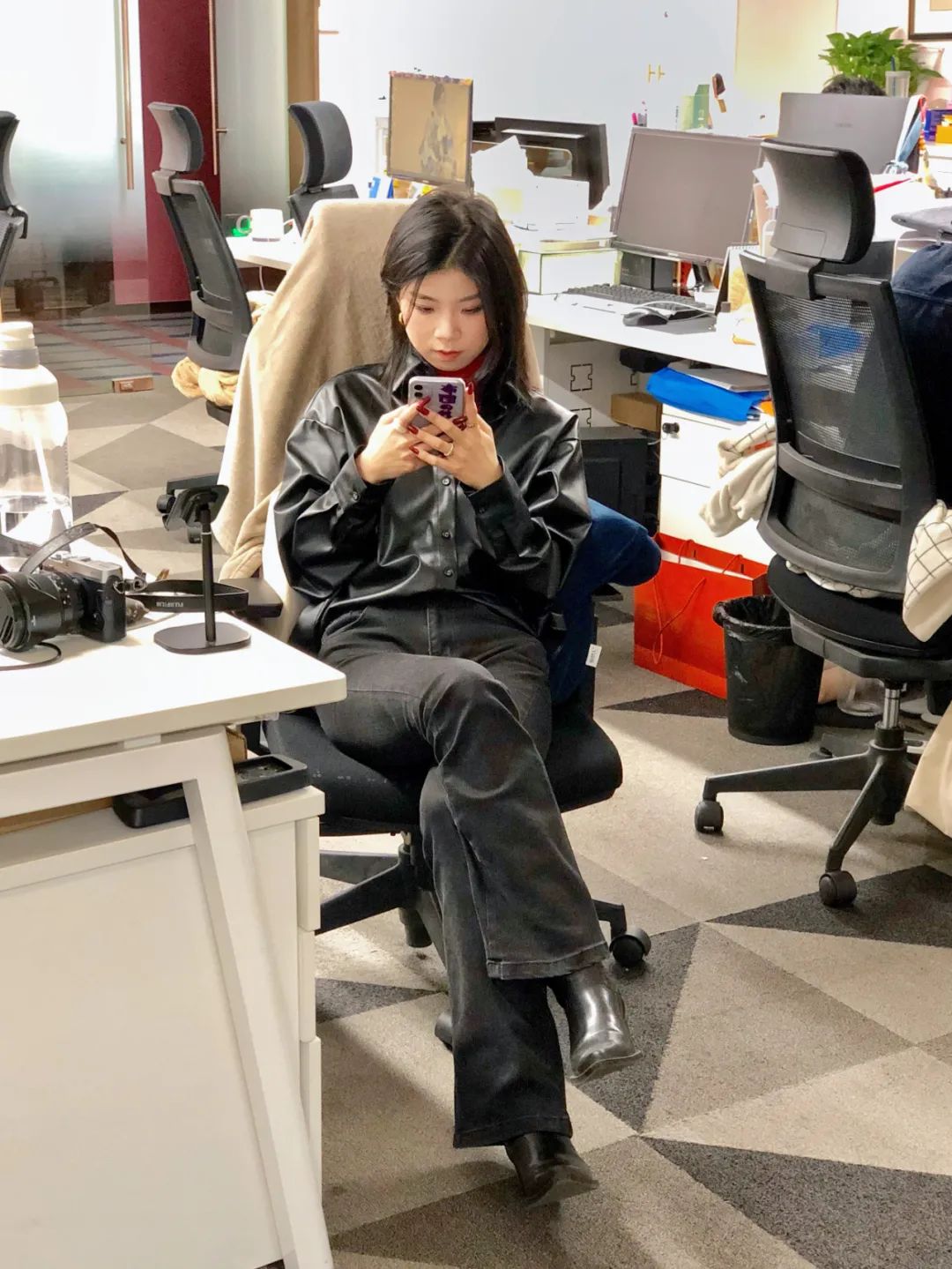 You can resist.
However, in view of the weather in Guangzhou's "quick -frozen mode", there are not few friends who really wear them.
First of all, wearing black down jackets and black leather pants
Essence She has played with red routines with red. ▼
Down jacket: Broadcast
Take off the jacket to expose the blue sweater inside, and it feels more gentle.
When you insert a question, how many friends will involuntarily think of "Ghost" when you see the red scarf? ▼
Sweater: Ou Shili
She continued her love for grid to the down jacket. Wearing this thick clothes and tie her hair more refreshing, she is particularly satisfied with the ball head he tied. ▼
Most of the studios are enough to wear sweaters, and when you cool down, you still wear down jackets honestly.
This down jacket is very thick, in her words, just like a quilt in a quilt. It 's pretty good to see this color and style, but it is actually not very easy to shoot, and the fluffy expansion is easy to expand. ▼
Boots: Sergio Rossi
The "Hua Zhi Po" route is still. The magical thing is that the color -colored cotton clothing+printed shirt looks not messy at all, but it is quite stylish.
His jacket cotton clothes were worn on both sides. When we took a picture, we also joked that the rag next to him was good with the color of him. ▼
Choyce
Culvert
Culvert
Shoes: VANS
66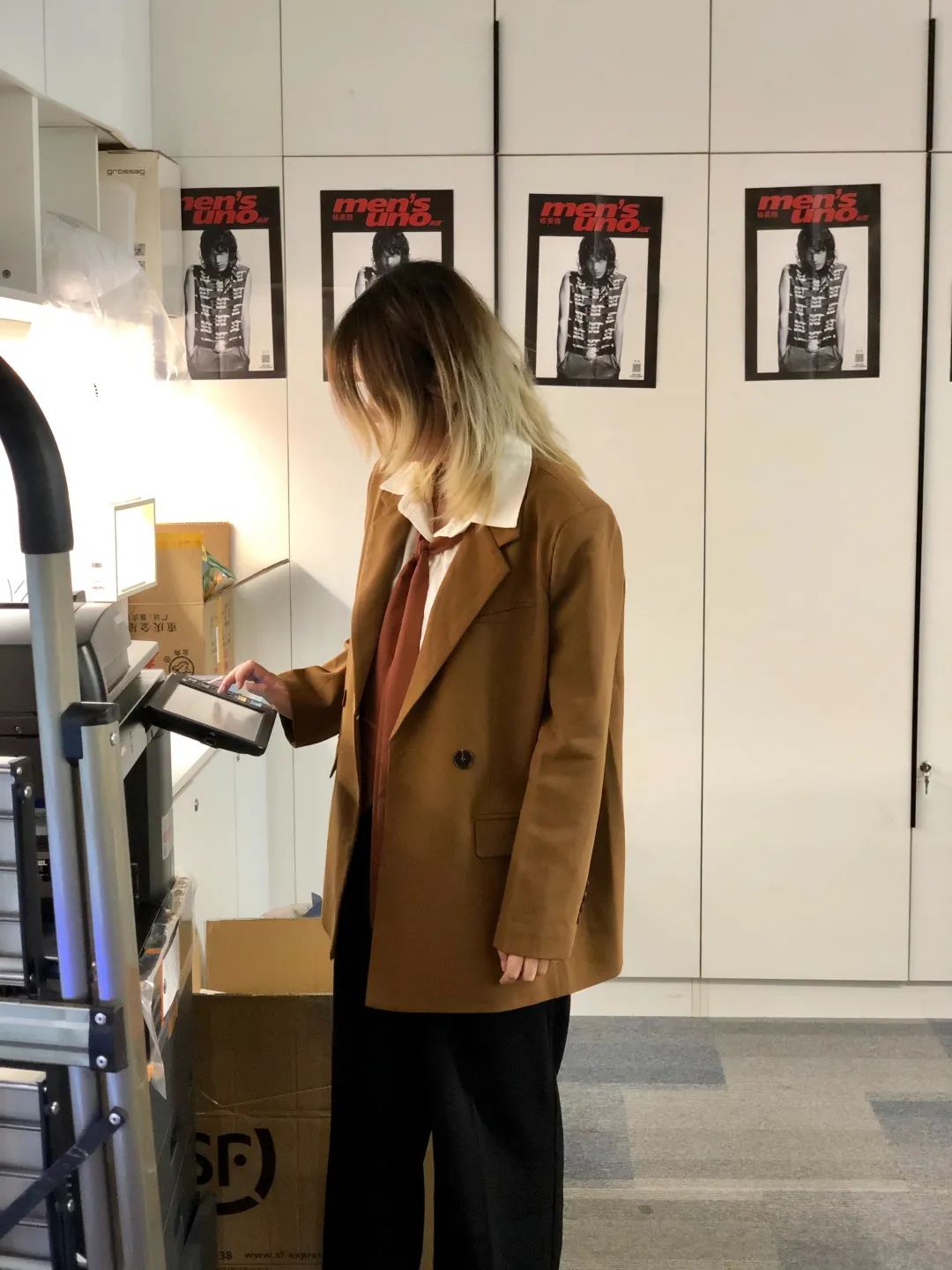 Essence ▼
Page
33
33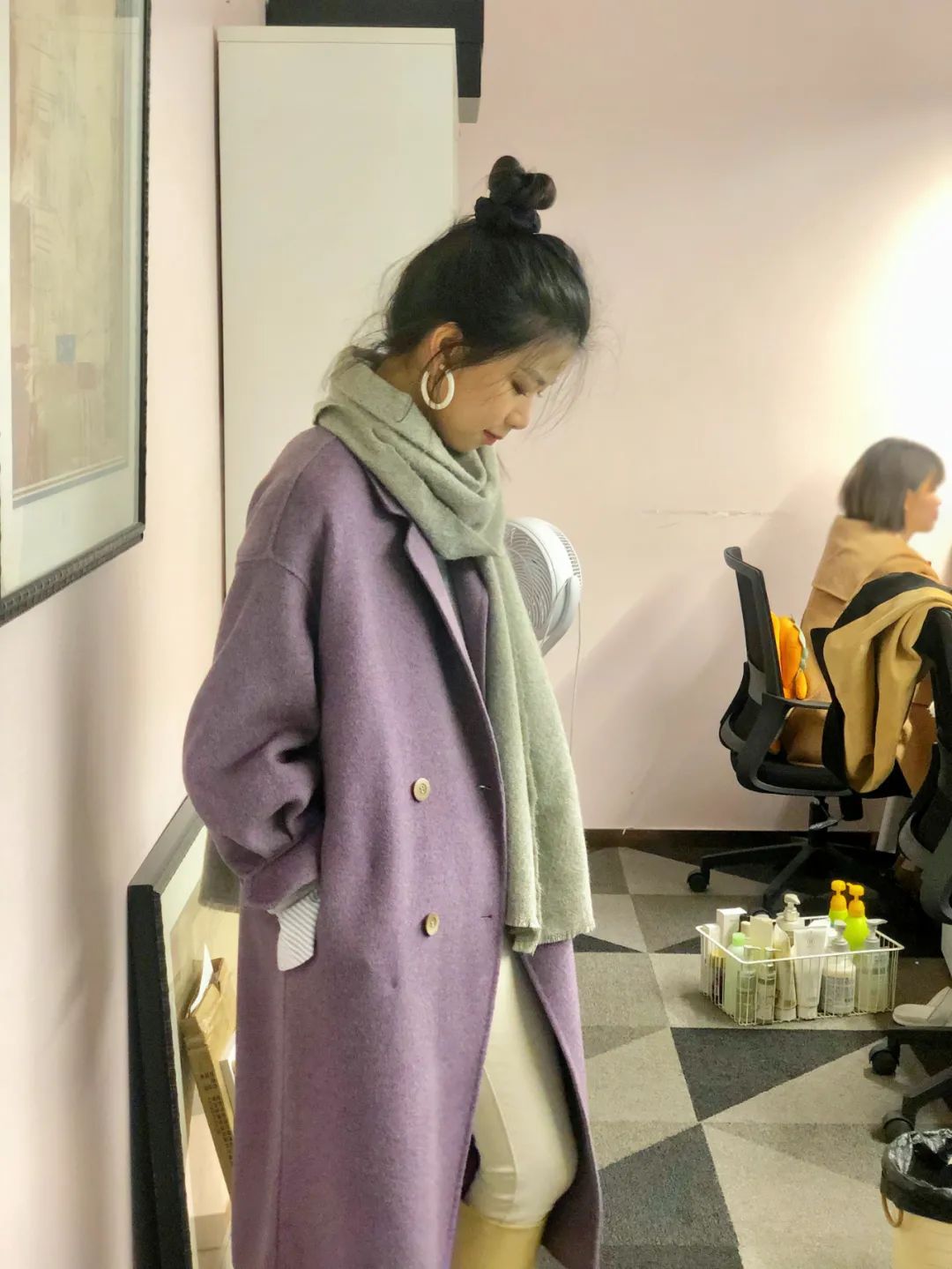 Fish
Sister S
Jayten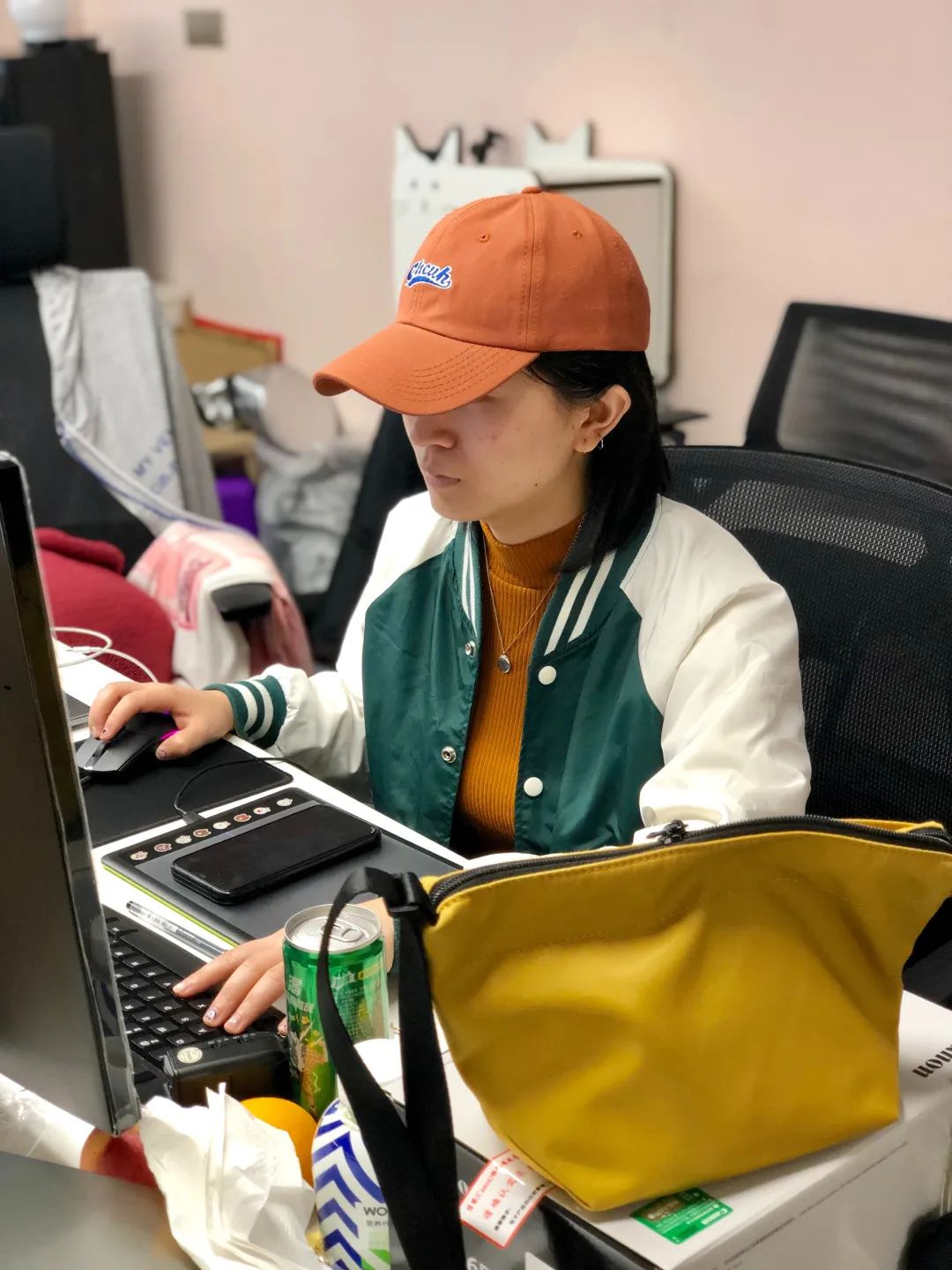 porridge
porridge
The focus of the chain hanging on the pants, he came from a motorcycle that day. The end of the chain was hung with a small card bag. When riding, he could stuff it in his pocket to prevent loss. ▼
Shirt and shirt: nigel cabourn
Jacket: RB House Label, Jeans: Gypsy & Sons
Boots: Sanders, Hat: Bronson
Belt: vintage work, glasses: rayban

Ribeka's words
Well, this issue of colleagues is here.
I guess you may have to ask why there is no more than 5 ° C. It really does not cover each other. So far, the minimum temperature in Guangzhou does not seem to be lower than 5 ° C (if it is extremely minority), so it may have appeared in this period. Friends, are they all feel the same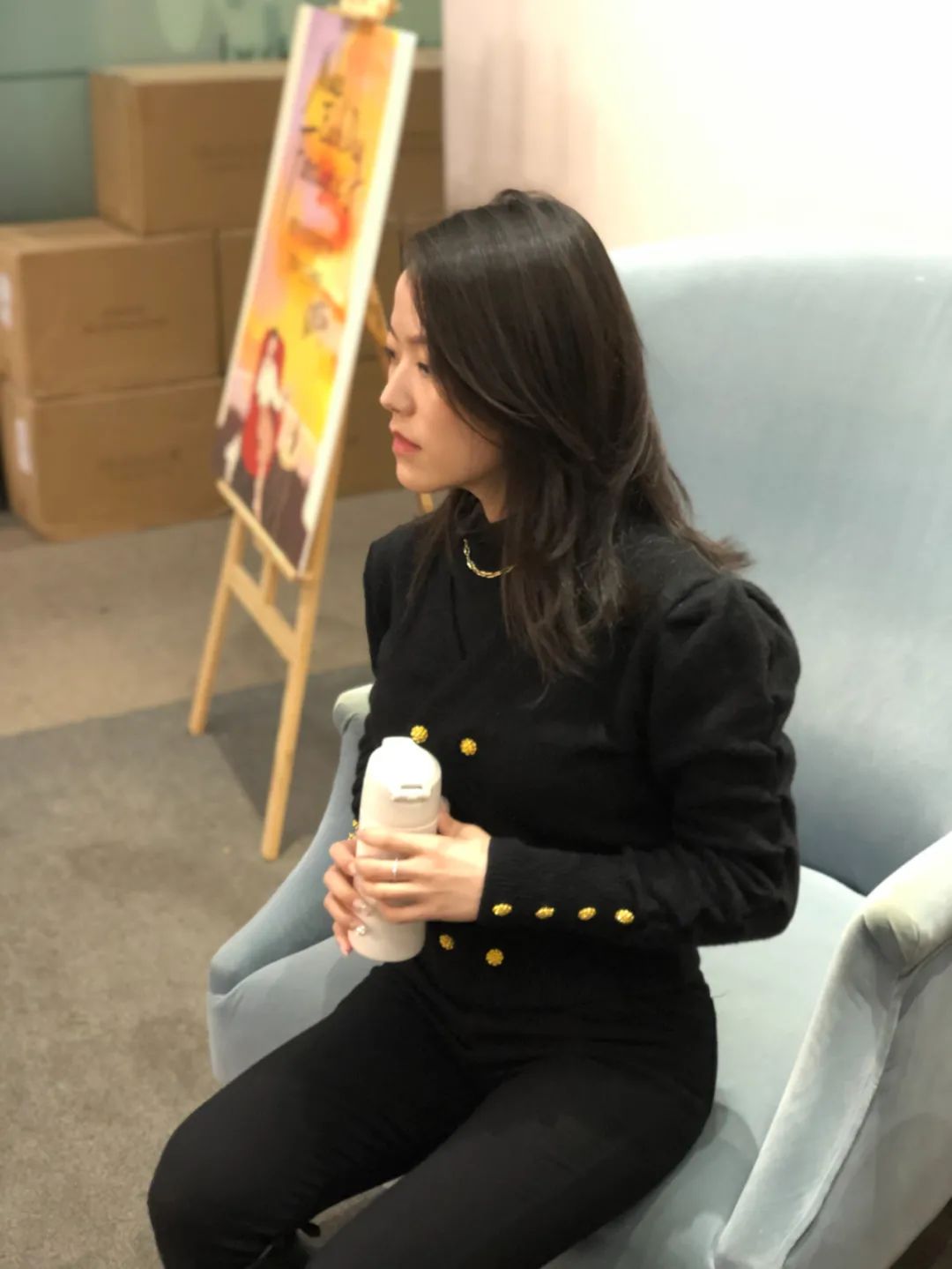 Essence
Who do you like the most? Come and call her/he call her!
Do n't you have a lottery when you wear the first colleagues. Choose 5 to send us 2022 different fantasies. Congratulations to the little friends below, you won the prize! Remember to leave your receiving information (address+contact information) and mark the background
##
Oh ~ ▼
Do n't be sad if you do n't win the prize. In the future, there will be irregular gifts for [headlines]. I wish you a good luck next time
~
This is here today. What are the arrangements for everyone on weekends? I heard that some friends have come home on vacation, so envious.
I wish friends who have already taken a holiday to enjoy the holidays, enjoy the days of gathering with parents and friends, and we will insist on the holiday! It's a week left!
Good night, happy weekend 🙂
Edit: KUN Coordinating: JOY
Shooting: JOY, Wang Yi
Why did she get angry for more than ten years? The routine turned out to be these