The hot salad potato sludge glutinous rice sandwich is too delicious! Low calories, it tastes very appropriate. A spoonful of salad sauce is added to the sweet potato puree, making the sweet potato puree smoother and sweet, and enhanced a lot of taste and taste. The combination of glutinous rice and sweet potatoes is simply a combination of heaven. Originally, I only wanted to eat half of it, and I ate a whole whole ~ #丘 丘 #
BY Bei Tong Food Notes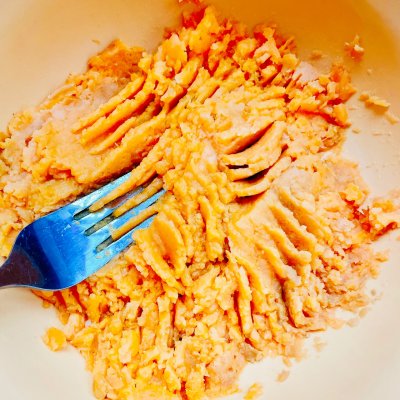 material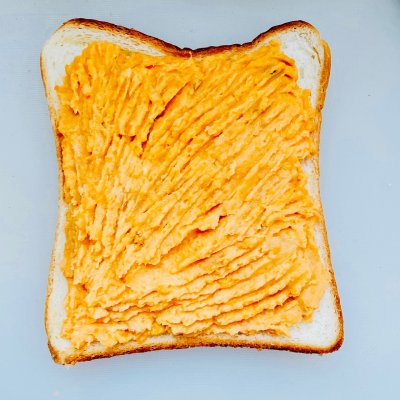 2 pieces of bread
Chibby sweet flavored salad sauce 1 spoon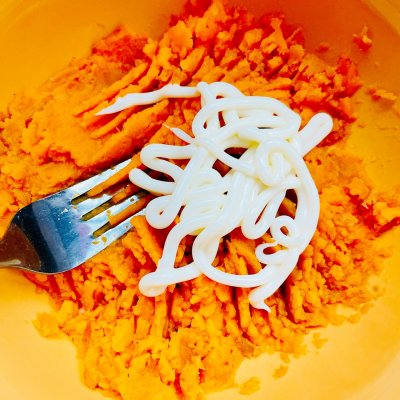 Cooked sweet potato 115 grams
Glutinous rice 50 grams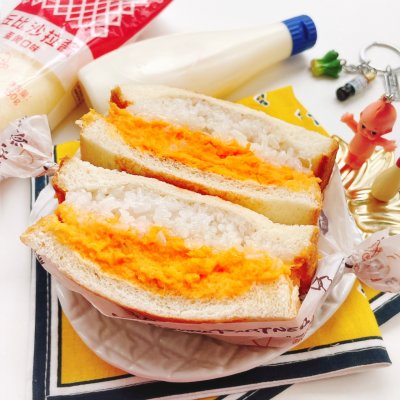 A little sugar/granulated sugar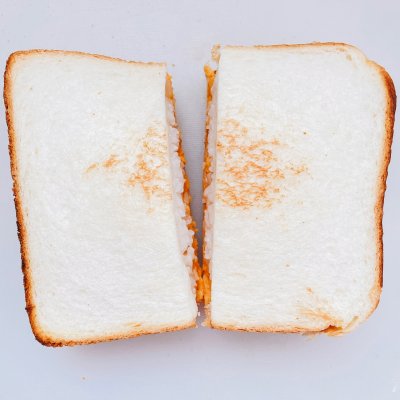 Practice step
1. Refreshing rice overnight, after washing, add water to 0.5 cm without glutinous rice and steam the bread slices with sweet potatoes to heat it.
2. Sweet potato steamed and peeled and pressed into sweet potato puree
3. Squeeze a spoonful of Chobibi sweet flavor salad sauce
4. Stir well
5. Steaming glutinous rice and removing it for a little cooling and settlement
6. Take a piece of bread and apply a sweet salad sweet potato puree, the middle part can be thicker
7. Another piece of bread placed with steamed glutinous rice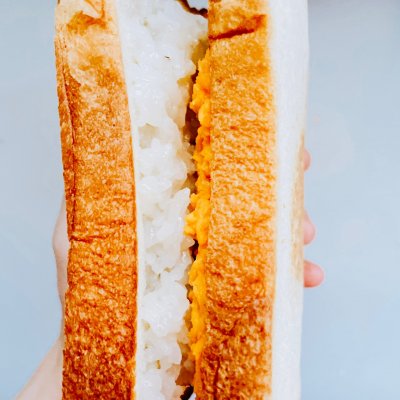 8. You can sprinkle glutinous rice a thin layer of white sugar or sugar to taste
9. Two pieces of bread put in the ingredients together and press it tightly
10. Cut from the middle
11. Sweet salad sweet potato sludge glutinous rice sandwiches cut open
12. I love this sandwich! It's so delicious ~
Tip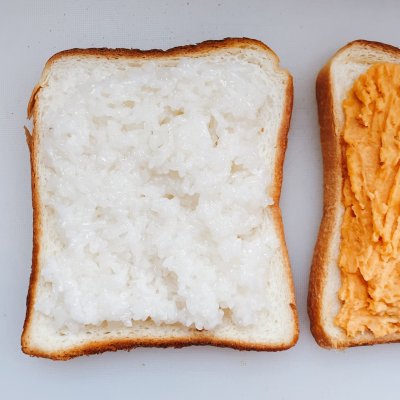 1. You can put sugar when steaming glutinous rice, or sprinkle sugar after steaming. I prefer to steam and sprinkle sugar. 2. Use sweet potatoes to use sweet potatoes as much as possible. If you are not sweet enough, season with sweet potato puree. Sweet and delicious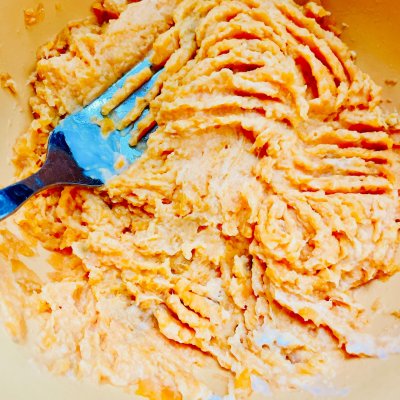 There are tricks for delicious food. Each of my dishes has a small trick. Everyone searches for "bean fruit" to directly view my recipes!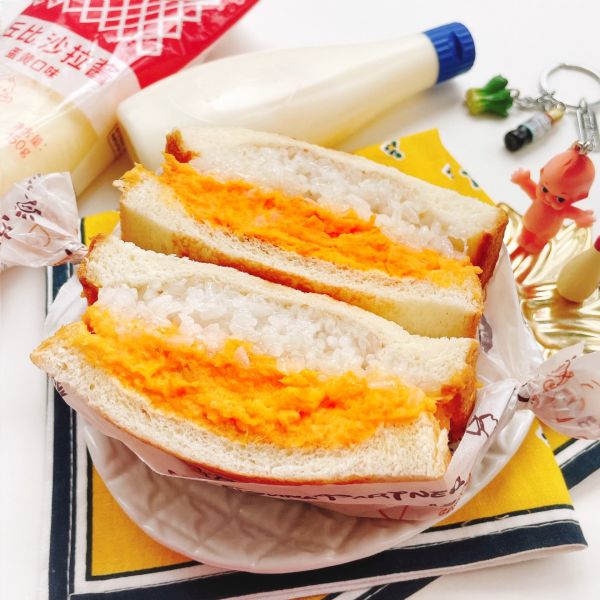 Remember to collect and pay attention to this recipe! Welcome to leave a message below to share your suggestions on this food.