Children's Art/
Christmas socks
Christmas is coming, see what gifts have Santa brought?
01
Import picture:
Know Christmas, multiple styles and decorations of Christmas socks
There are various gifts hidden in Santa's socks
Although Christmas is a Western holiday,
We should learn to be grateful and cherish
Give gifts for our parents and relatives,
Friends and teachers and so on.
02
Prepare materials: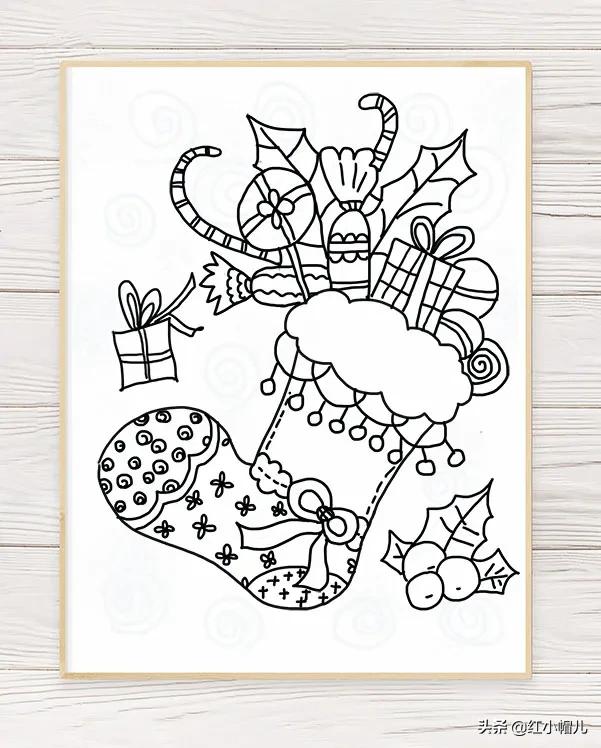 White paper, marker pen, black pen, gouache pigment, high light pen, cardboard, scissors, double -sided glue
03
Painting steps:
1. Draw the shape of a sock, which can be diverse
2. Draw gift boxes in socks, candy, etc., can be toys, clothes, food, stationery books, and so on.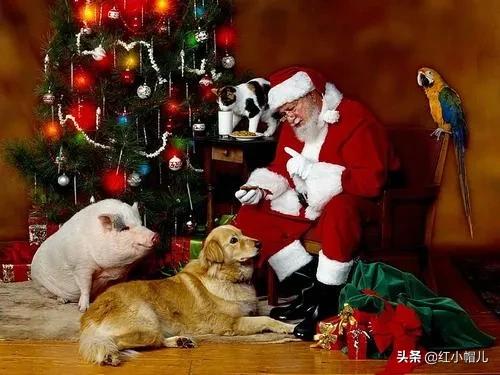 3. Further use lines and patterns to decorate gifts in socks and socks.
4. Give socks and
Leaf
color.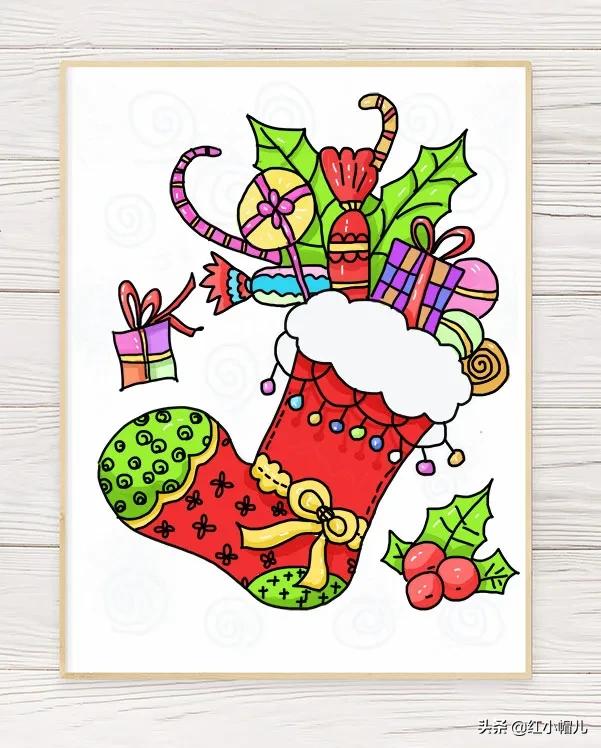 5. Give the color of the gift boxes in the socks. Colorful and diverse.
6. Further improve the color, draw the dark part of the object with the corresponding color, and the color is richer.
7. Put Christmas socks with scissors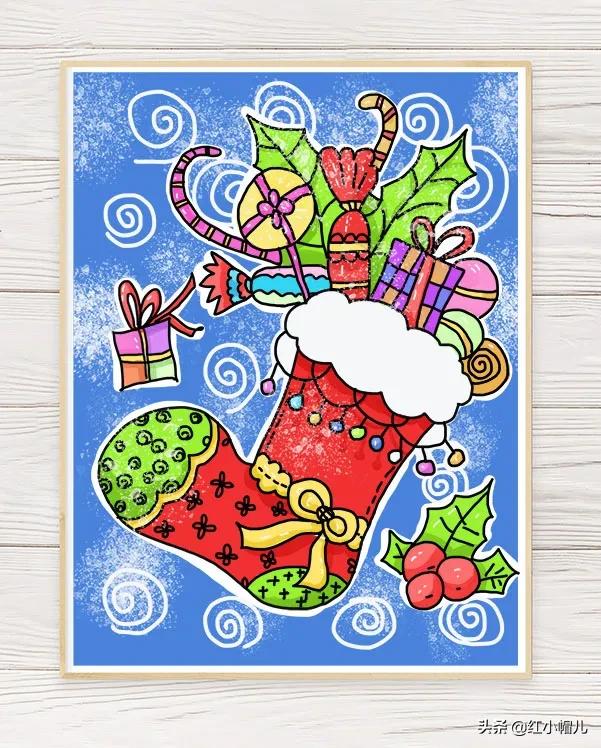 reduce
Paste it on the blue card paper, decorate the background with high light pen, and splash with white flour to draw a little bit of snowflakes. You can also use the Mark pen to color the background without cutting it.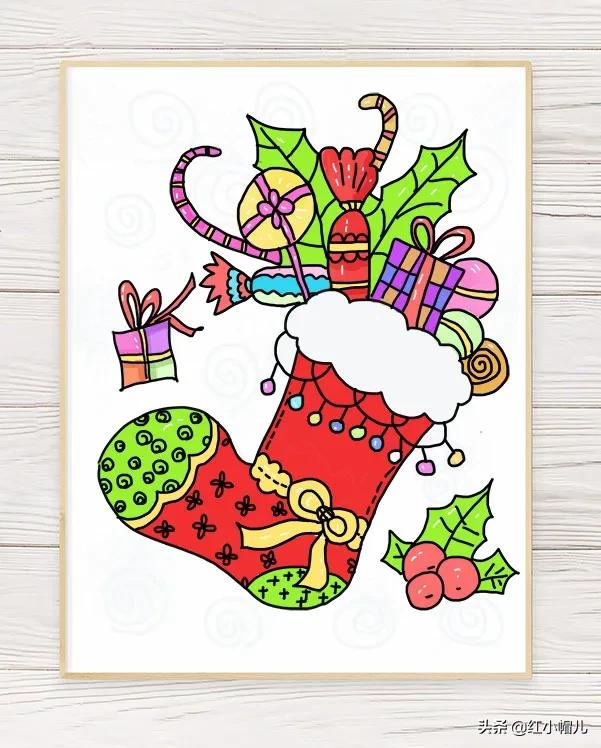 Receive art courseware, please make a private message: "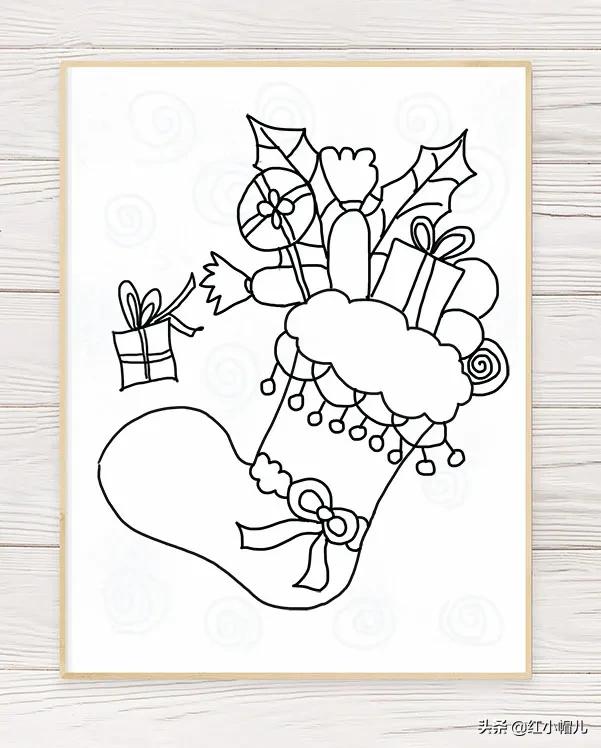 1
" Can
receive
Oh. The guidance map comes from the Internet, not for commercial profit, invading and deleting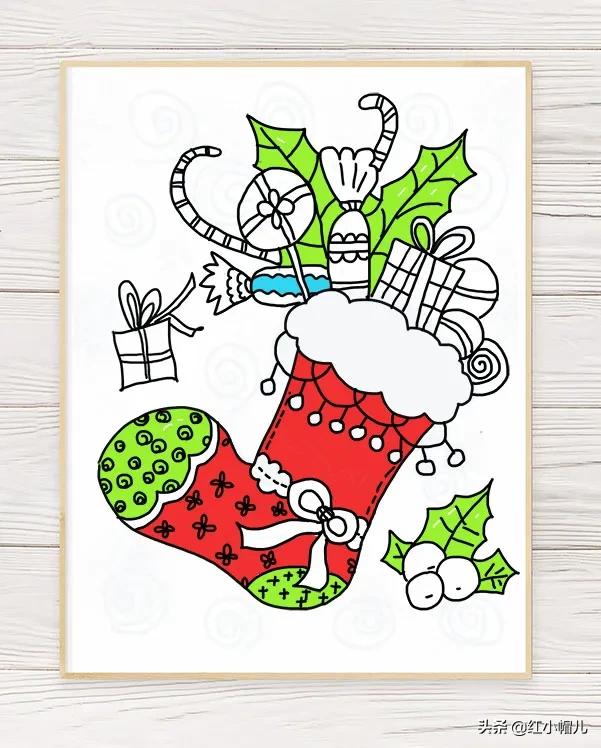 Copyright statement
The works in this article are all personal original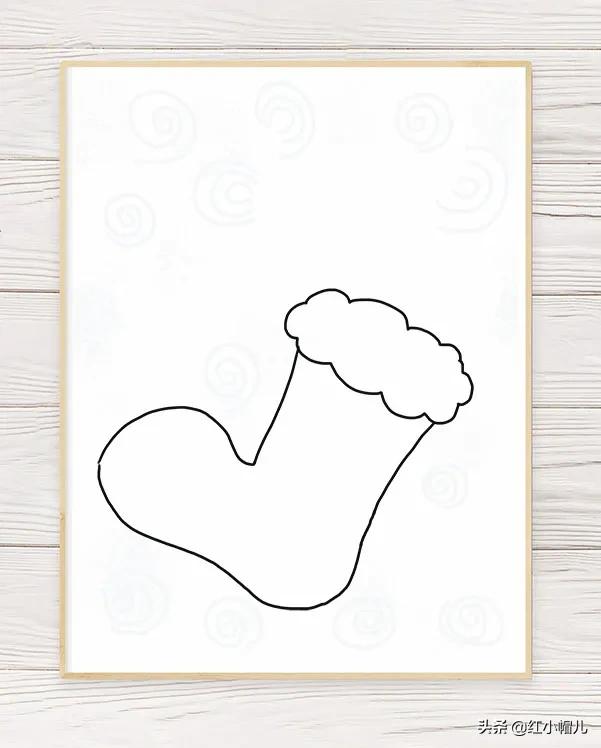 Reprinted, please see the reprint authorization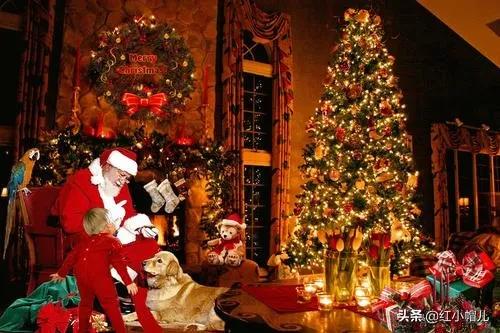 If you like this article, share it with friends, right?