On Thursday, DNF will be updated with a small version, which mainly includes the time and space cracks that correspond to small activities. Before the update, there will be a number of existing events. Get up and take a look!
1. Delete of the National Day Boyzer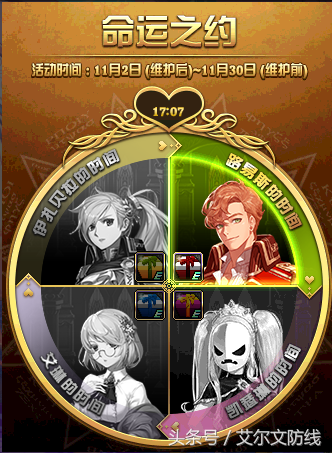 The Orb of the 2017 National Day gift package will be deleted after the update on November 30. If your backpack or warehouse is still left in the warehouse, you can use it quickly. It is recommended that you hit the legendary equipment. Otherwise It's a big loss!
2. Special express delivery is surprised
There are two stages of special express delivery. After the update on November 30, the activity is over, and the related activity props will be deleted.
The main thing to miss is some ancient equipment and ancient materials gift boxes. Because it is an account binding, please check your own backpack yourself to avoid forgetting. You can use it for a small transition, so as not to do it again.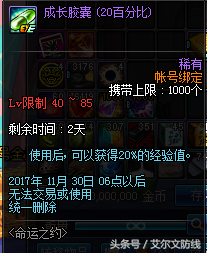 Third, Nian Hig's pharmaceutical formula
To be honest, this activity is more tested. It can only be speculated by itself, but fortunately, the reward is not too attractive, so lazy people like me did not participate at all.
The main rewards are synthetic, which lasts for 10 minutes, and can be used in the Andersen and Luke team, so you can use the team to use it in the past few days.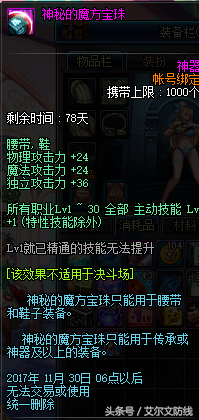 In addition, the store can also be exchanged for various props. If you exchange students, use it as soon as possible, because it will also delete after the update. Various attribute treasures are also very good for transition.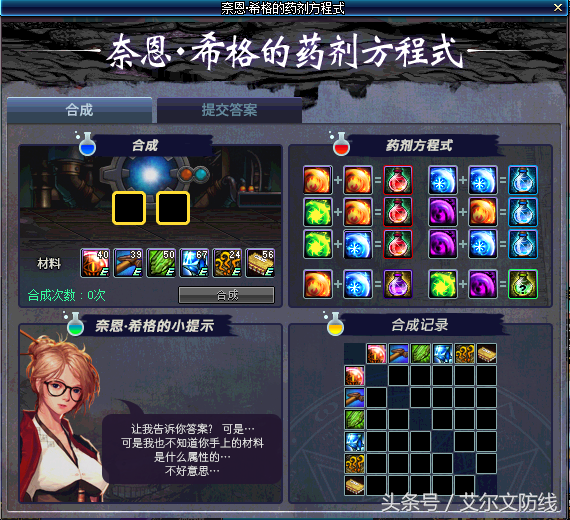 Fourth, Destiny
Most of this time Galgame should be cleared, because there is basically not much difficulty. The fate is a event similar to the street. After the update on November 30, it ended.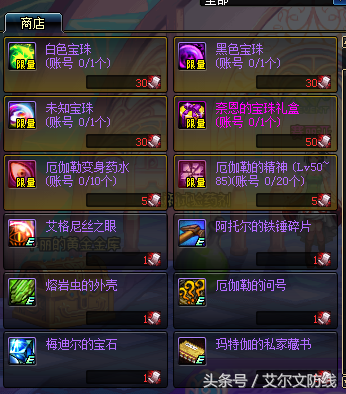 The more valuable is the growth capsule, the abyss party pass, and so on. If these rewards are opened, use it as soon as possible, and it will be deleted uniformly after the event.
The above is the props that I have compiled by Xiaobian this Thursday. Everyone remember to check their backpacks and account vaults to avoid forgetting!