The development of science and technology has brought more convenience to people's lives, and the emergence of various smart products has significantly improved everyone's living standards. The sweeping machine is a very practical cleaning instrument, and an excellent sweeper can largely improve people's quality of life. Yu Fanwei brings you the development of the latest family small small screen sweeping machine plan. The following is a detailed introduction.
Household small sweeping machine solution
1. Principles of Development of Floor Sweeping Plan
Yu Fan's design sweeper is controlled by NY8A054E single -chip microcomputers, which can realize automatic navigation, sucking, clearing, and absorbing the land. Install an infrared reflex detector on the collision head to automatically determine whether the cliff is the front, and the automatic bypassed. Through the collision head, the avoidance and bypassing of the front obstacles is achieved, so as to clean the corner. At the same time, the design of two super -large sweeping wheels can sweep the tail and the ground more thorough and clean. And install the photoelectric sensor in the front wheels and clean wheel power box, which can make the robot have functions such as automatic defense and rotation card death. The current wheels will be automatically closed.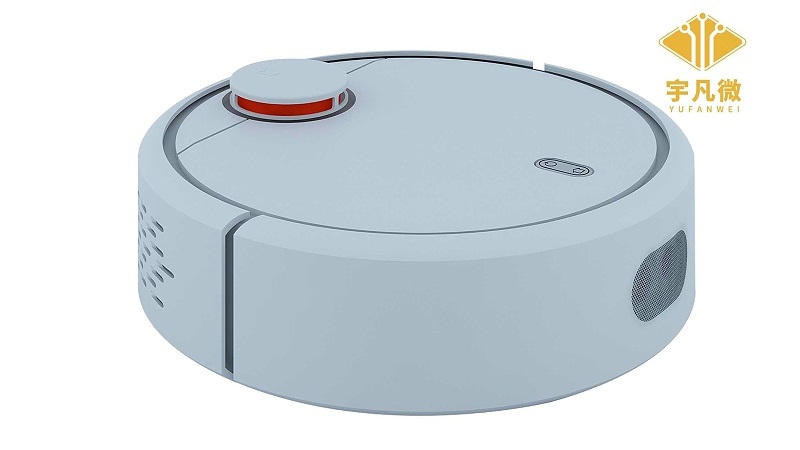 2. Product characteristics
1. Save time -saving and efficient, high efficiency: The entire cleaning process is fully automatic, no need to control people, reducing people's operation burden.
2. Low noise: The work noise is less than 45 decibels, and the process of cleaning the room can still be comfortable.
3. Purify the air: built -in activated carbon can effectively absorb harmful gases.
4. Light and small: easy to clean the dead corner where ordinary vacuum cleaners cannot clean.
In this era when people are increasingly pursuing high -quality life, they can use the sweeper to reduce the burden on the cleaning room. This is not lazy, but the convenience brought by technology. Using a sweeper to help clean up, we can do more meaningful things for the rest of the time.
Quote:
Household small sweeping machine plan development-Shenzhen Yu Fanwei