Angelababy, as the veteran of "Running Man", has changed dramatically from a little girl to marriage and childhood, and the only thing that has not changed is the state of Baby. Baby's exquisite facial features and graceful figures cannot see the age from the appearance, and pretending to be princess and students are also hand -made without any sense of disobedience.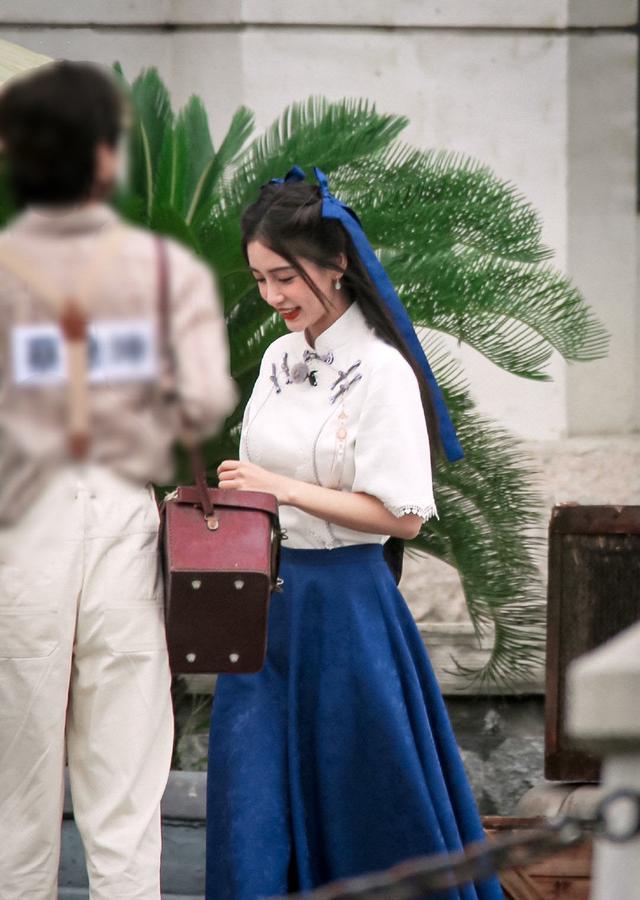 Among the running men's Reuters in the last issue of this season, BABY is wearing a cheongsam top with a large skirt to dress up female female students in the Republic of China. The combination of cheongsam tops and skirts is the "symbol" of female students in the Republic of China. Baby's student style of the Republic of China is more retro, but it is actually a improved design, which shows both figure and gentle age.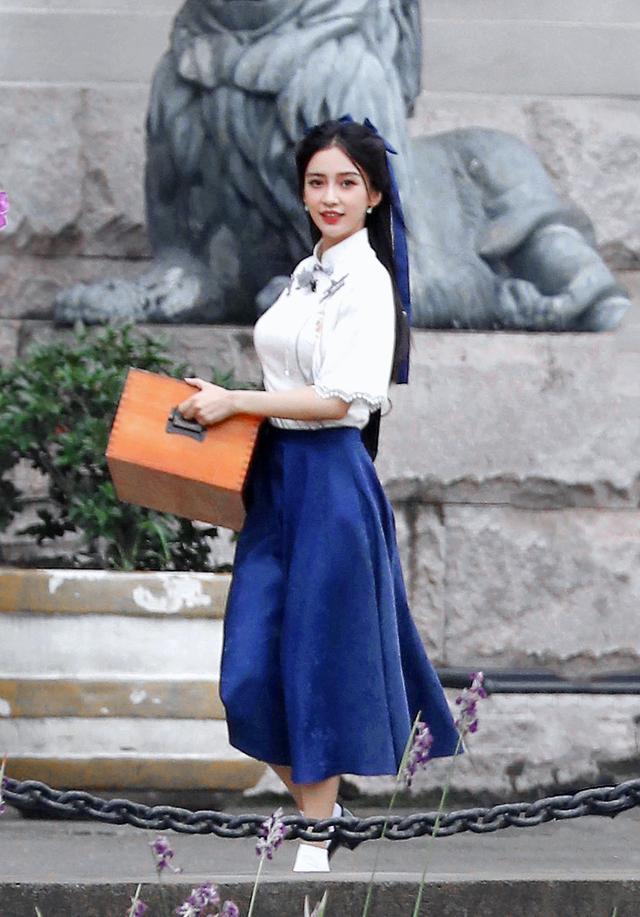 BABY's Republic of China student outfit model analysis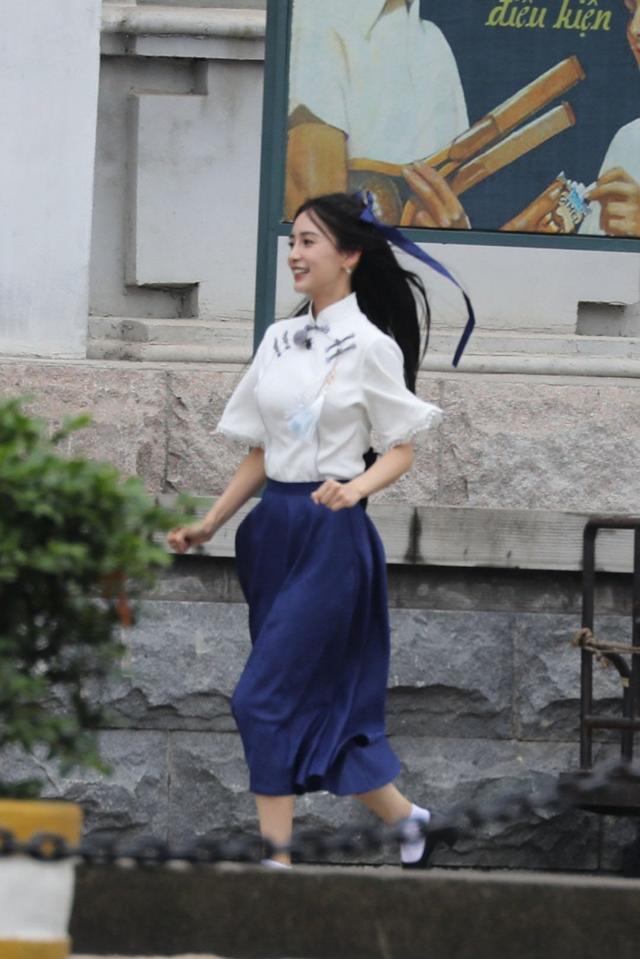 The white cheongsam top with a blue blue dress, the upper and lower body proportions are visually visual, full of literary arts of the Republic of China. Baby's white cheongsam top, the waist design outlines the slender waist, Baby stuffed the hem into the large skirt, and it can be seen that it is really thin. The design of the big sleeve is gentle and sweet, and the large skirt of Qi calf does not press it. With a pair of white socks and black retro leather shoes, it is filled with the first love atmosphere of girls next to the Republic of China.
How to create a fashionable and age -reducing Republic of China students?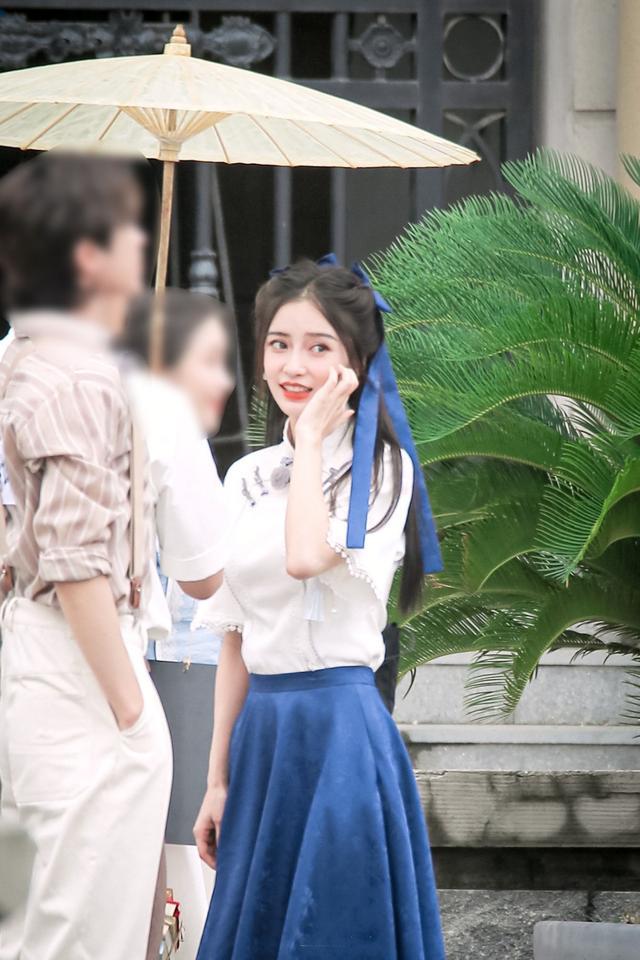 Tip 1: Fresh and Sweet color scheme
It is really a student outfit in history. Obviously, there is no such exquisite and romantic. If you look at it now, of course, it will also be old -fashioned. Therefore, when choosing a cheongsam top and a half skirt, the fashionable and novel color matching is particularly important. The fresh and sweet color matching looks more age -reducing. Like Baby, the cheongsam top is white, but the blue is too deep and can be replaced with pink and apricot color.
Tips 2: The waist design is more slender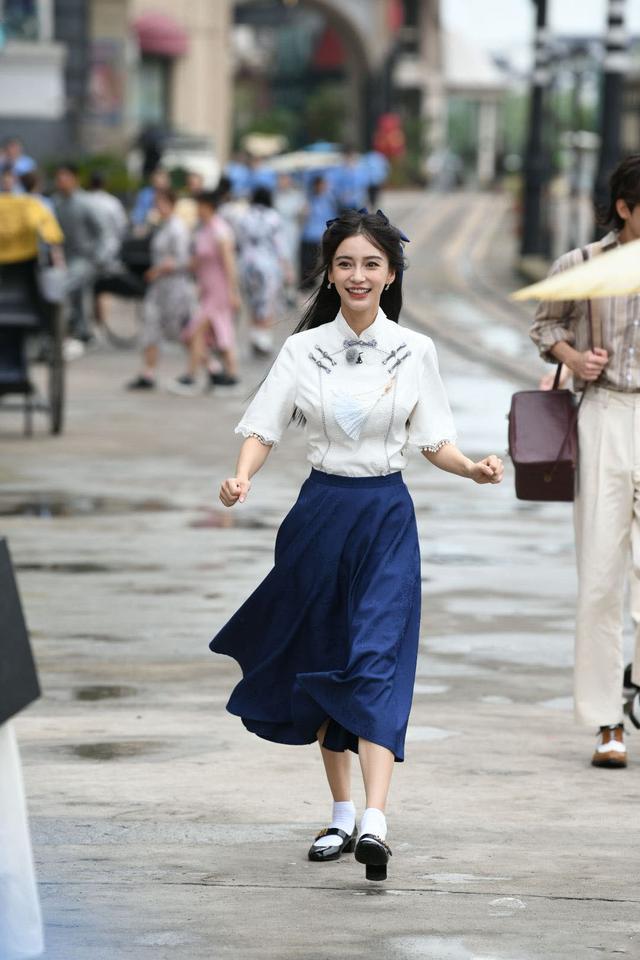 For slightly fat girls, the lazy lines of cheongsam tops have a thin and sweet and gentle taste. It can also cover the fat on the legs with a large skirt, which is very suitable for summer. If a girl who is confident enough of her body, the cheongsam top curve of the waist is exquisite, and it is more slender. You can also choose a lazy cheongsam top. You may wish to learn from the baby to put the hem into the skirt. Create a tall and slender body proportion.
Tips 3: Simple fabrics are more daily literature and art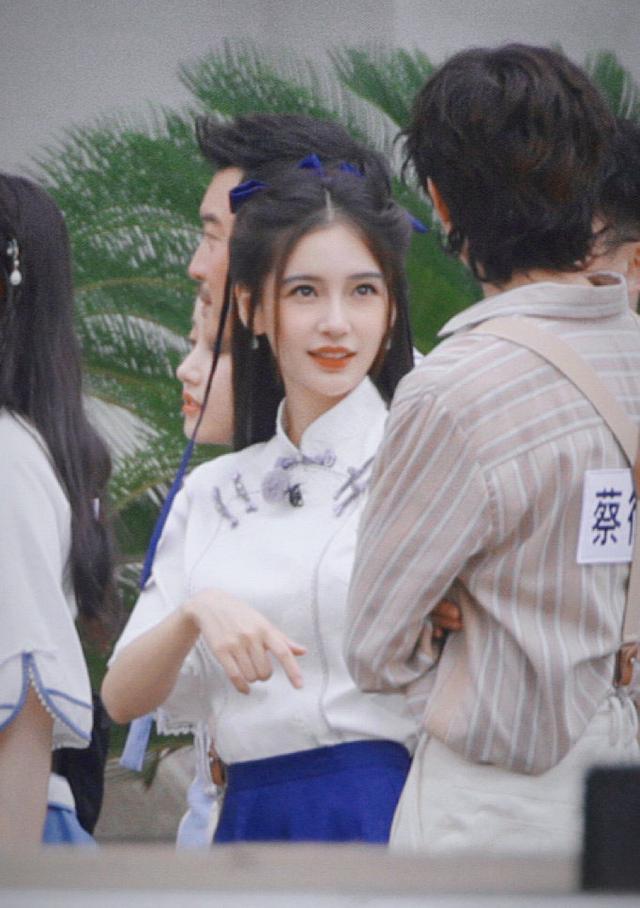 The rustic cotton and linen and other fabrics make the cheongsam top look more daily artistic, without the flashy taste, pure and refined. If you want to create an elegant and romantic atmosphere, you may wish to choose some chiffon, light gauze -made cheongsam tops and skirts, plus warm and quiet colors, which look more immortal and smart, especially suitable for sweltering summer. It can be throbbing easily.
Tips 4: Jiao Qiao Ming Mei Makeup Matching
Don't mention the hairstyle of the Republic of China, you can only think of pushing waves. Although charming, it is more suitable for creating a variety of cheongsam styles. The Republic of China students are more suitable for refreshing and sweet shawl long hair, or a double twist braid next door. Like Baby's shawl straight hair, a blue ribbon is also tied, the skirt is echoed, the overall shape is more complete, the bright red lips and exquisite earrings are embellished, and the temperament of everyone's ladies.
Summary
At present, cheongsam tops and skirts that are suitable for young girls do not deliberately pursue the image of students from the Republic of China. Instead, they are more full of urban girls' personality and vitality. Tailoring and design are very novel and fashionable. The cheongsam top of the classical elements is omitted, the lines of lines are smooth and neat, with fashionable short skirts, wide -leg pants, etc., interpret more new trends of mix and match, and the crowd is beautiful.
Elegant women never hesitated their applause and praise. Welcome to leave a message to communicate with us. If you like this text, don't forget to comment, like, forward and collect. The picture is from the Internet. If there is any infringement, please contact us to delete, thank you.