Time can really change a lot, and a person's temper, preference, and style will change. I had a small time in Hefei. I grew up with him since I was a child. I did n't wipe my nose all day long. I snorted and sucked back. I really disliked him. Recently, he video with him and found that he had really changed a lot. The young man in the past was gone. The family was very clean and felt like a science and technology house.
The living room is not large, but there are no debris, clean and neat. You can see the bookcase when you enter the door, two sides, no place, you can also be partitions for the living room and kitchen, which is very good. White walls, furniture and blue sofas complement each other.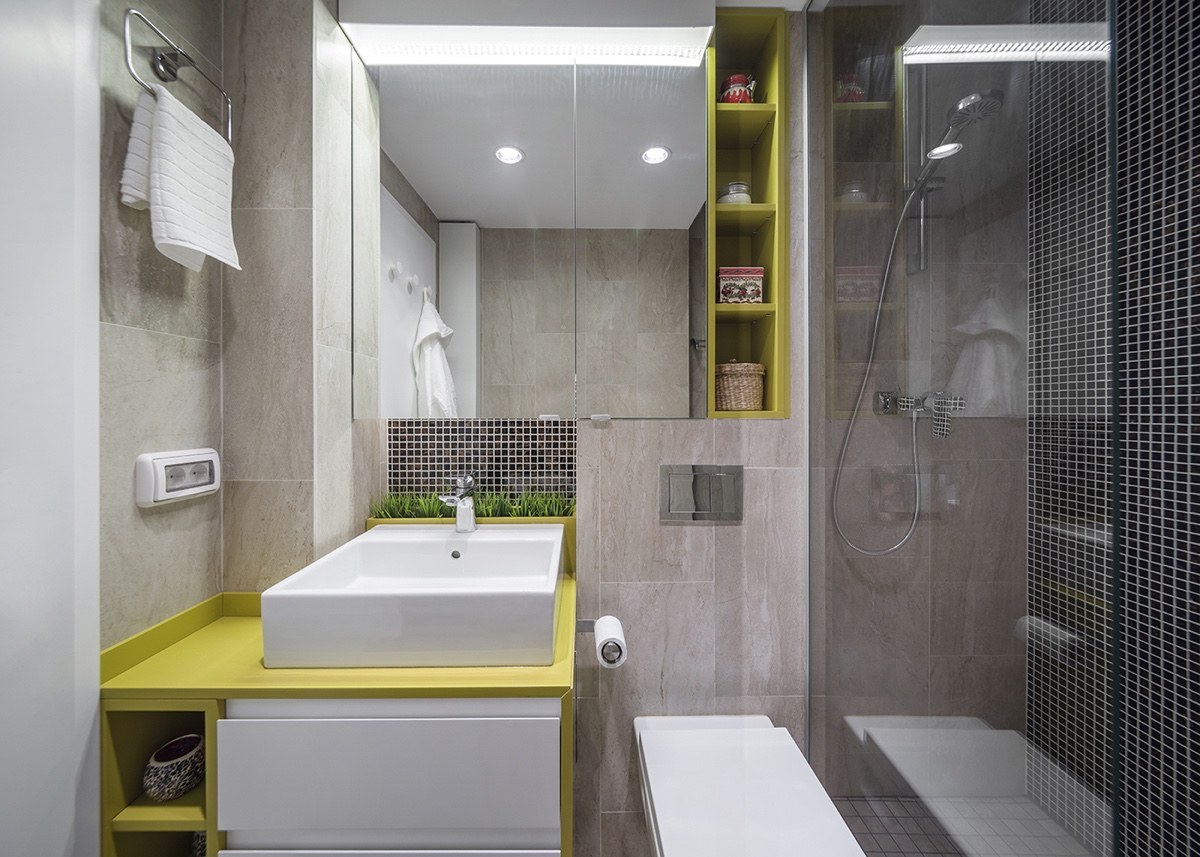 The living room is the kitchen. The L -shaped kitchen area is not large. The cabinets and the floor are used in the same material, and the colors are very similar. A yellow kitchen cabinet is very eye -catching, bringing a sense of fashion to the kitchen.
Black putty is brushed on the walls of the kitchen, which can be written on it with chalk. He said that it can be used here for graffiti, or the inspiration when cooking is not as good as bad. Both are beautiful.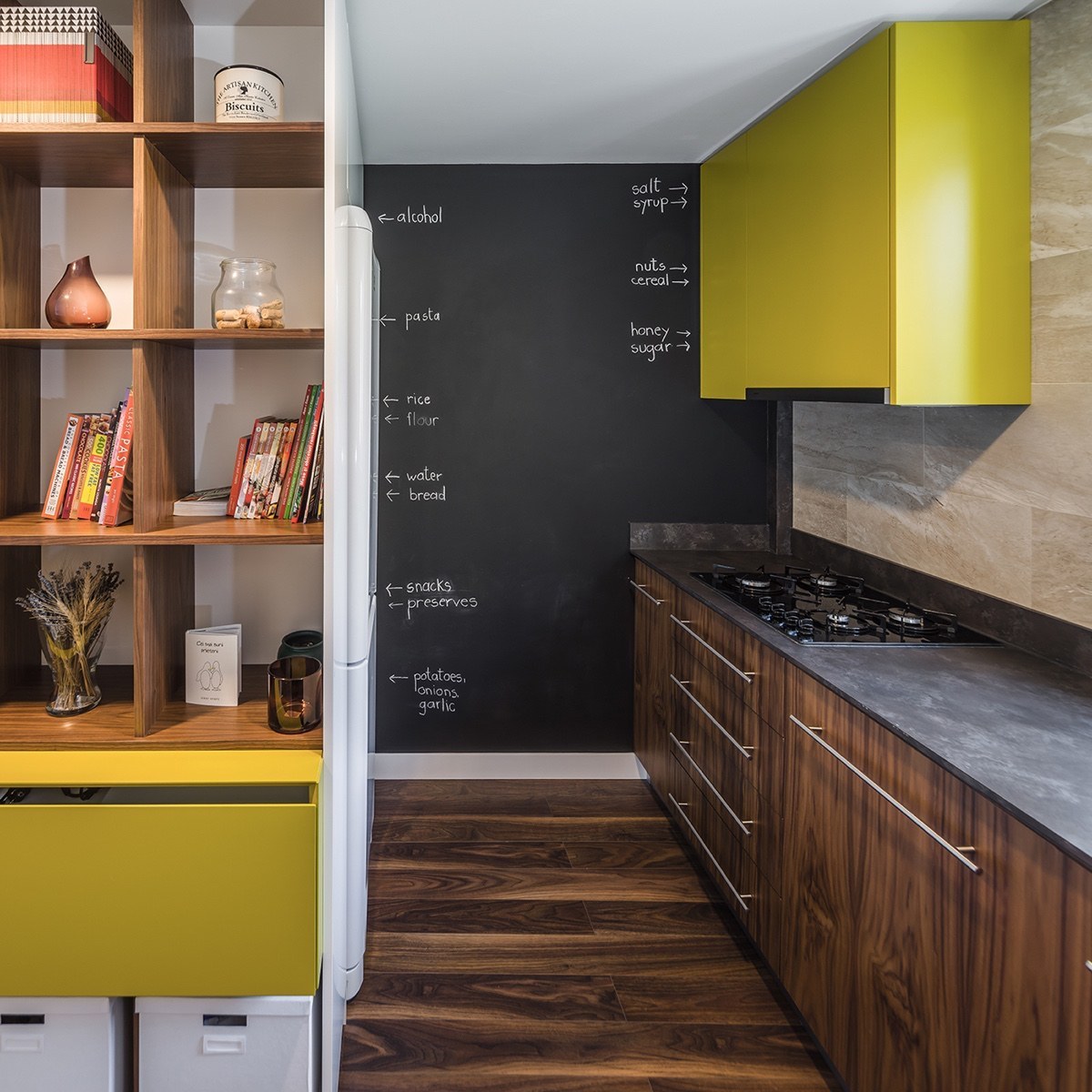 The second bedroom space is very small. When there is no friend coming, he is a work area with tables and computers. This bed can be moved, with wheels, folding, saving space, and handsome.
There is a white bed and wardrobe in the space of the master bedroom. There is no bedside table. It may be that boys do not need to put anything. They like simple. But I said that you don't even have a table of water cups, which is too simple.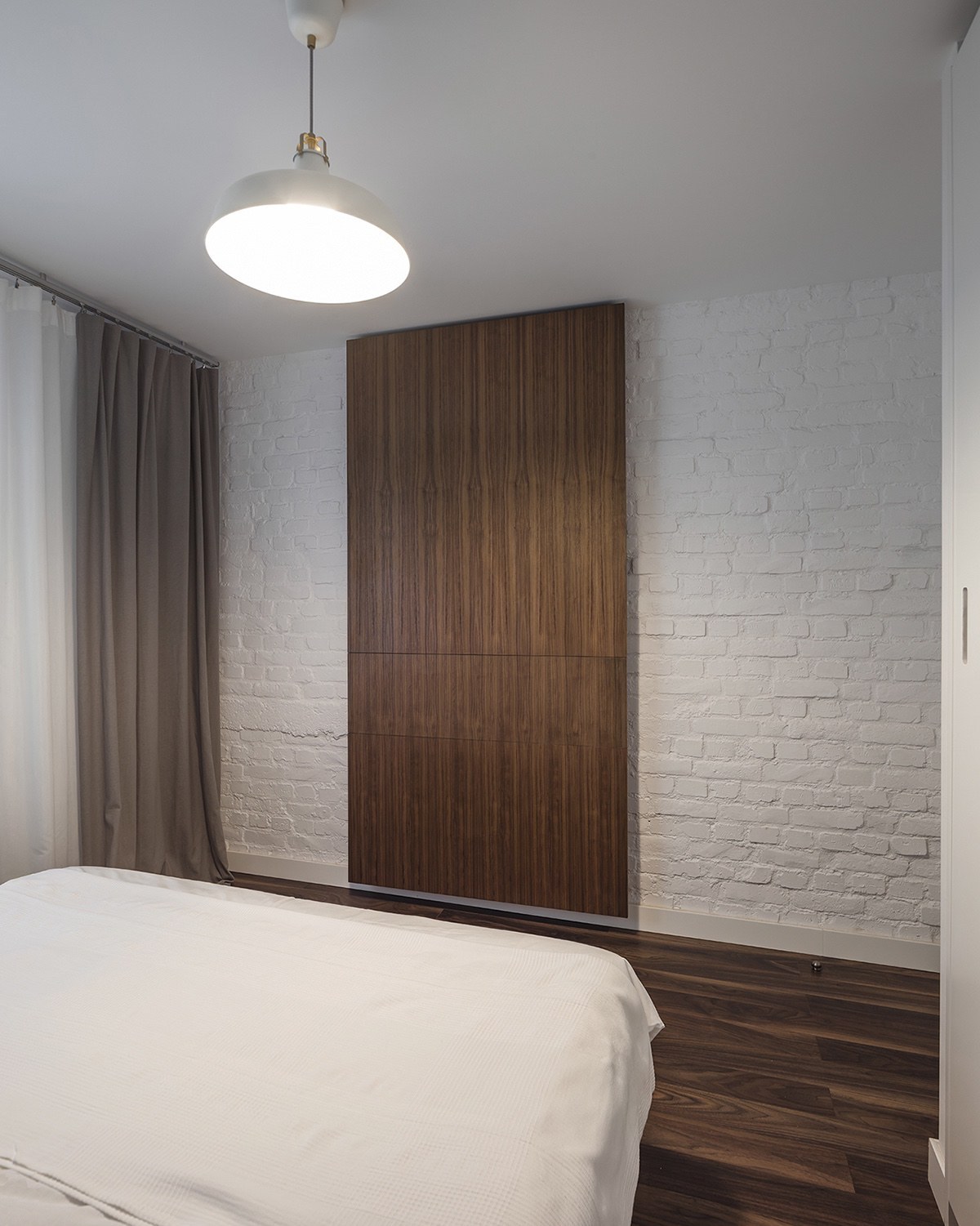 The wall of the bedroom has no flat putty, and it deliberately exposes the shape of the brick, which is very special. There is a wooden board on the wall. I asked him why he was used. As soon as he pulled it, a computer desk came out. It was cool.
There are many plaids on the walls and ground in the shower area, which increases room virtually. The storage grid next to the mirror is very small, and it is more than enough to put some toiletries.
For more decoration cases, home experience, please follow WeChat public account:
Hefei Feimo Design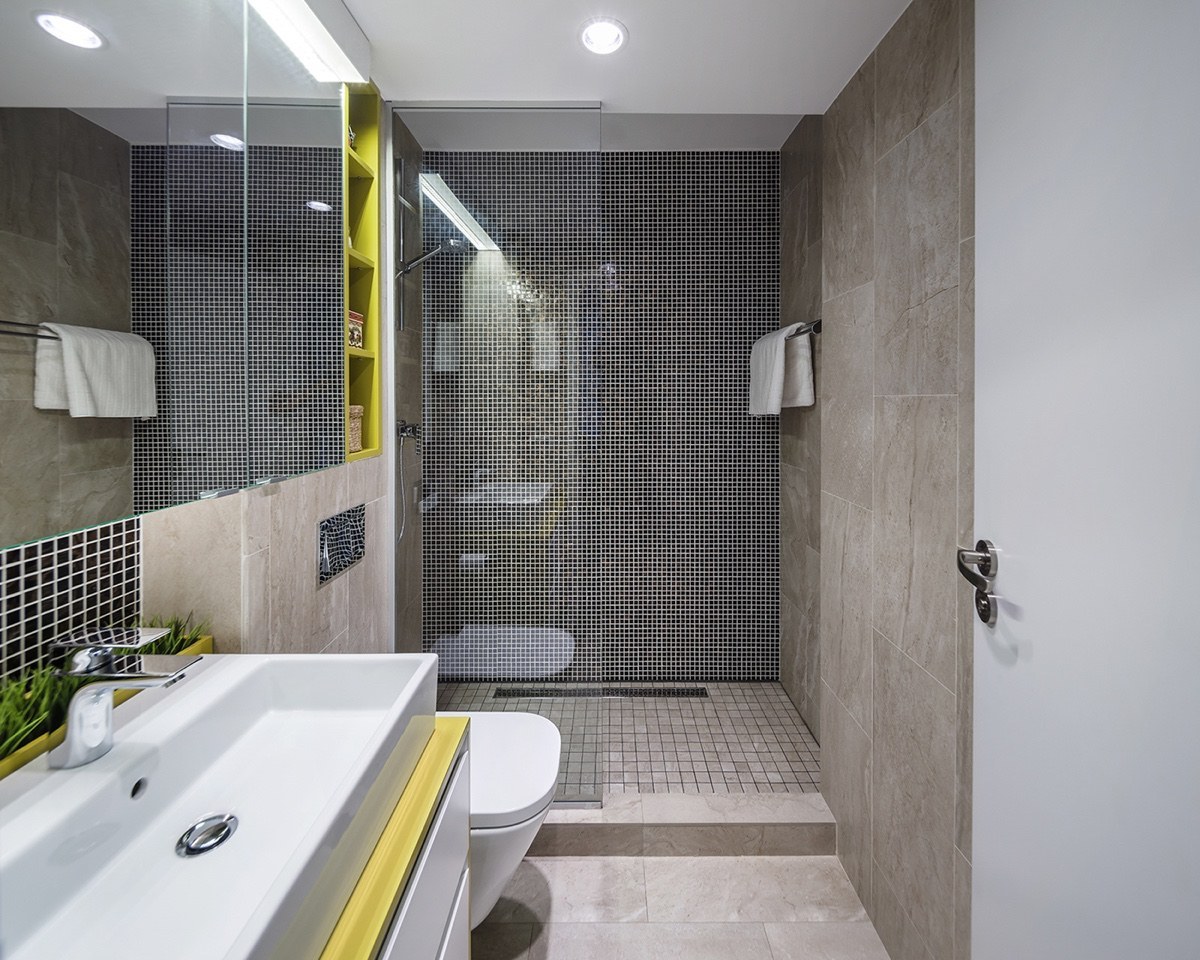 Either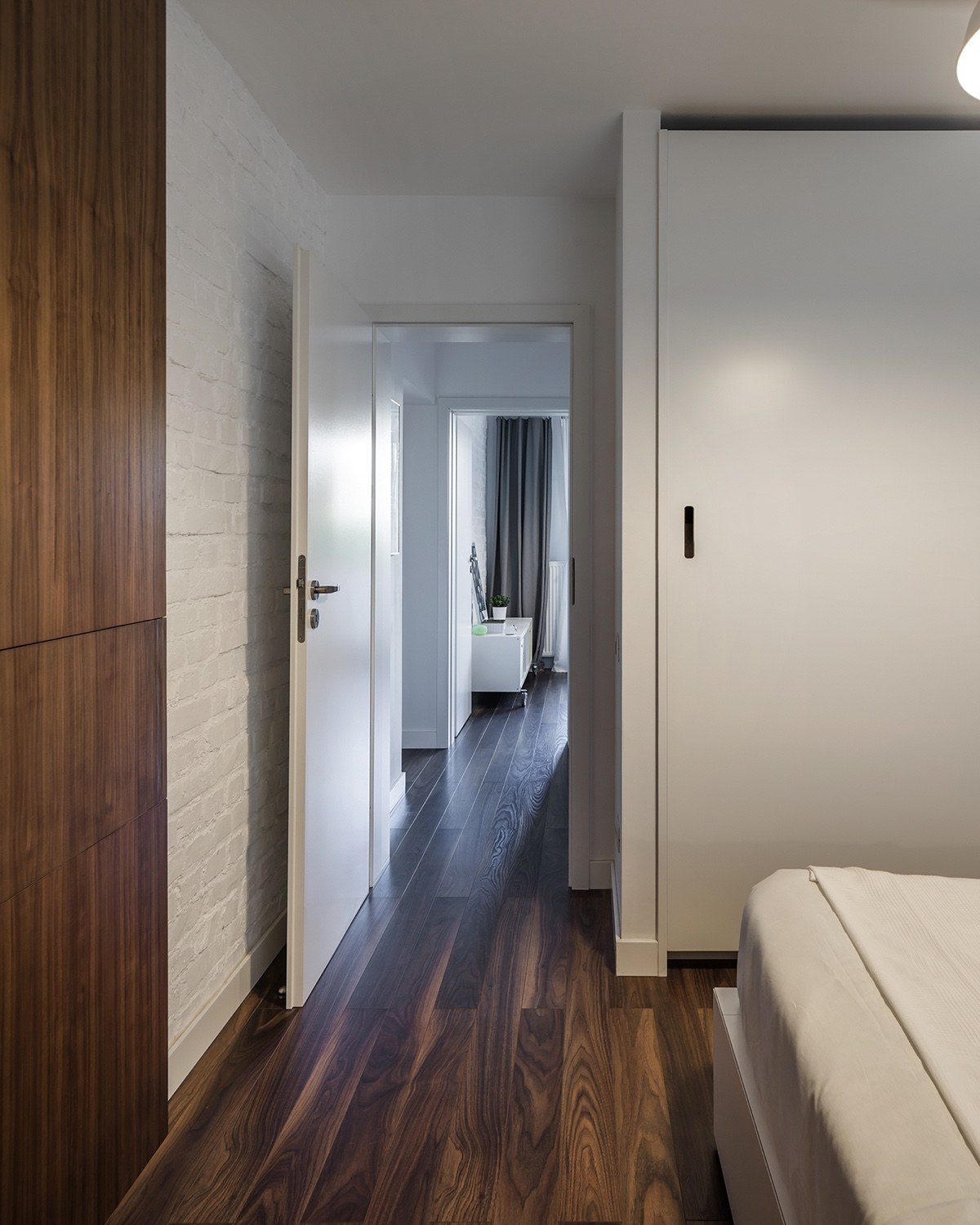 Feimoshejihf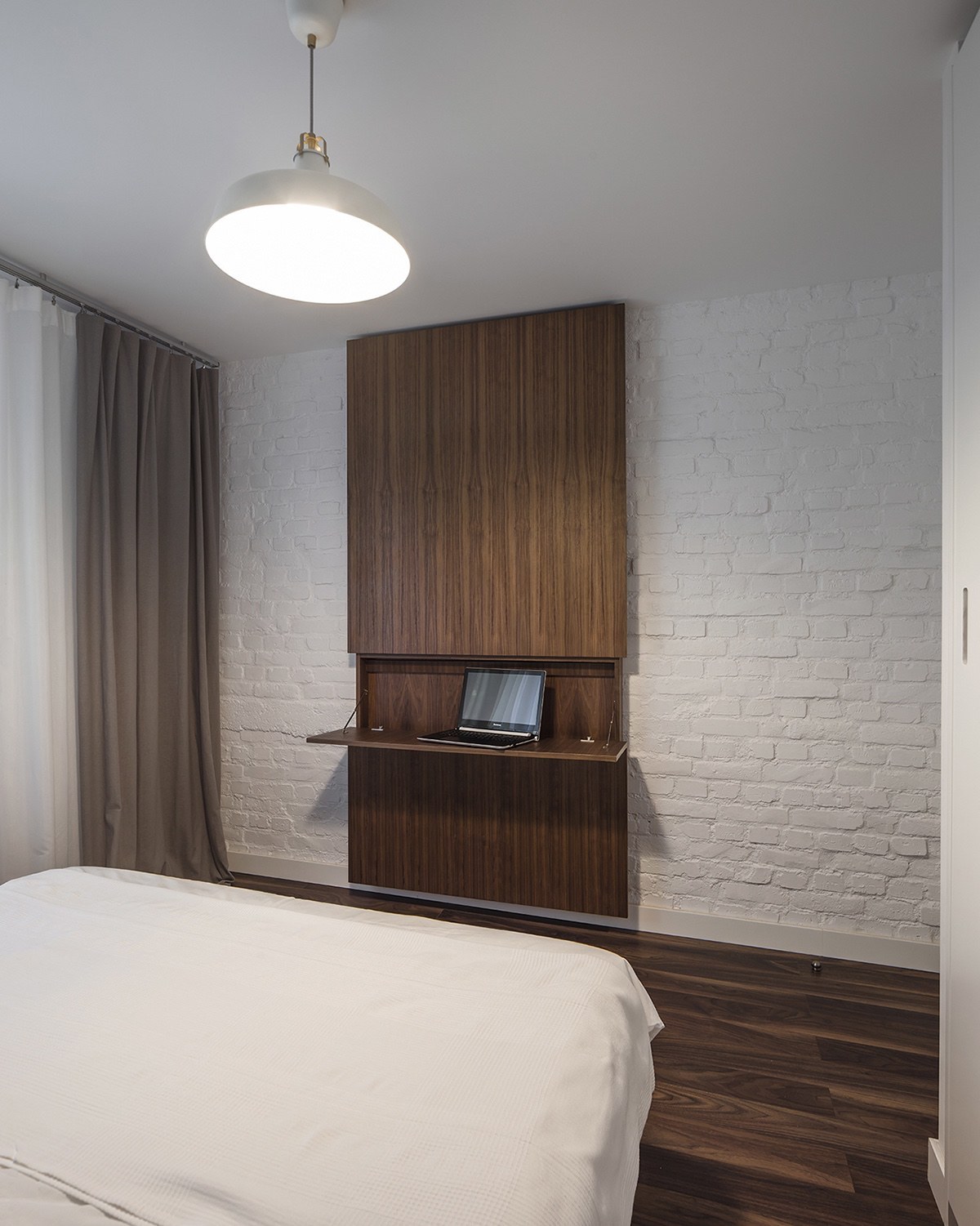 (Long press to copy)