Shock absorbing oil is a common fault of hydraulic shock absorption.
After the oil seal is leaked, it is not light to affect the cleaning and beauty, and the hydraulic oil will cause damping failure after a certain extent, encounter the bumpy road, and severely reduce the comfort of shock absorption.
Since the direct replacement shock absorbing is high, we can solve the chasting oil leakage problem by replacing the shock absorbing method, and can restore the shock absorption performance.
Methods as below: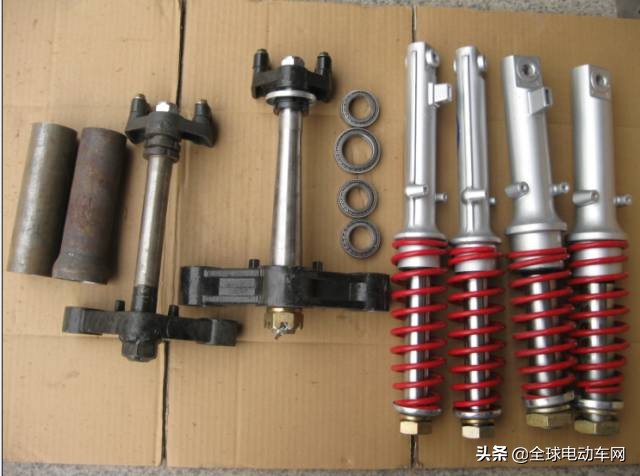 1. Hit the medium support, remove the front wheel, the front mud tile, the damper fixed screw did not (first loose shock absorbing screw), remove the damping.
2. Unscrew the shock absorbing screw, take out the damper spring, pour it off the remaining shock absorbing oil, (be a shock absorbing removal tool, take a twist steel, 70 cm long diameter 1.5 cm, one end to the hexagonal cone, Cone is 4 cm long, 0.5 cm diagonal, and the other end vertical patterns are fixed)
3. Invert the damper, the outer cylinder is facing up, the inner cylinder can enter the shock absorbing tool tip, and the tip is just in the hexagonal hole of the inner cylinder, preventing the boom from rotating.
4. Use a suitable hexagonal impact head on the hexagonal screw on the top of the outer cylinder to smash the hammer. At this time, you can easily remove the hung up the hung fixed screw and remove the outer cylinder.
5, remove the oil seal ring or the ring spring, and the oil seal is paid up with the tires. Be careful not to damage the tubular port. If the cooperation is too close to remove the internal steel bone bracket, not to damage the inner wall of the outer cylinder.
6. Take the same model oil seal, and install the outer coated oil, add the oil seal into the sleeve, slightly lower than the casing.
7. Assemble the damper, add new shock absorber (shock absorbing oil), the inner cylinder is still 2 to 5 cm high oil after the shock absorption is completely stretched. Loading is put into use.
Tip: For damage to damage, such as inner tube wear, rust, etc., the shock absorber should be replaced. After the reduction in dishes and decomposition is difficult to assemble, and there is an oil leakage.