Men's business is actively restructuring, the future who can take the lead with strong management and operational barriers set up under the accumulation of solid matrices moat brand, consolidate growth logic, is still unknown.
Author / Lv Mingxia
Produced / Daily earnings
Clothing as one of the basic content of social life, occupy an important position in the national economy. The industry as a men's clothing industry sub-sectors, but also superimposed in recent years the rise of domestic brands, is gradually occupy a larger market share, the industry as a whole into the brand maturity.
For the men's domestic industry, after years of development on all aspects of the garment industry has become the most mature of a sub-sectors, production, management, marketing, branding, etc. are becoming more reasonable and perfect. And with my country's economic development and improve the level of national income, the demand for Chinese men's rapid growth, thus promoting the men's market is expanding.
At present, the domestic brand of men's semi-annual disclosure of basic completed. In the first half of this year, a number of men listed companies can be described as appreciable gains, there are also many companies are being "thrown away." "Daily earnings" inventory compared the performance of A shares 11 men's business over the past year, is intended for investors clearer mining industry status quo.
Source: wind, "daily earnings" cartography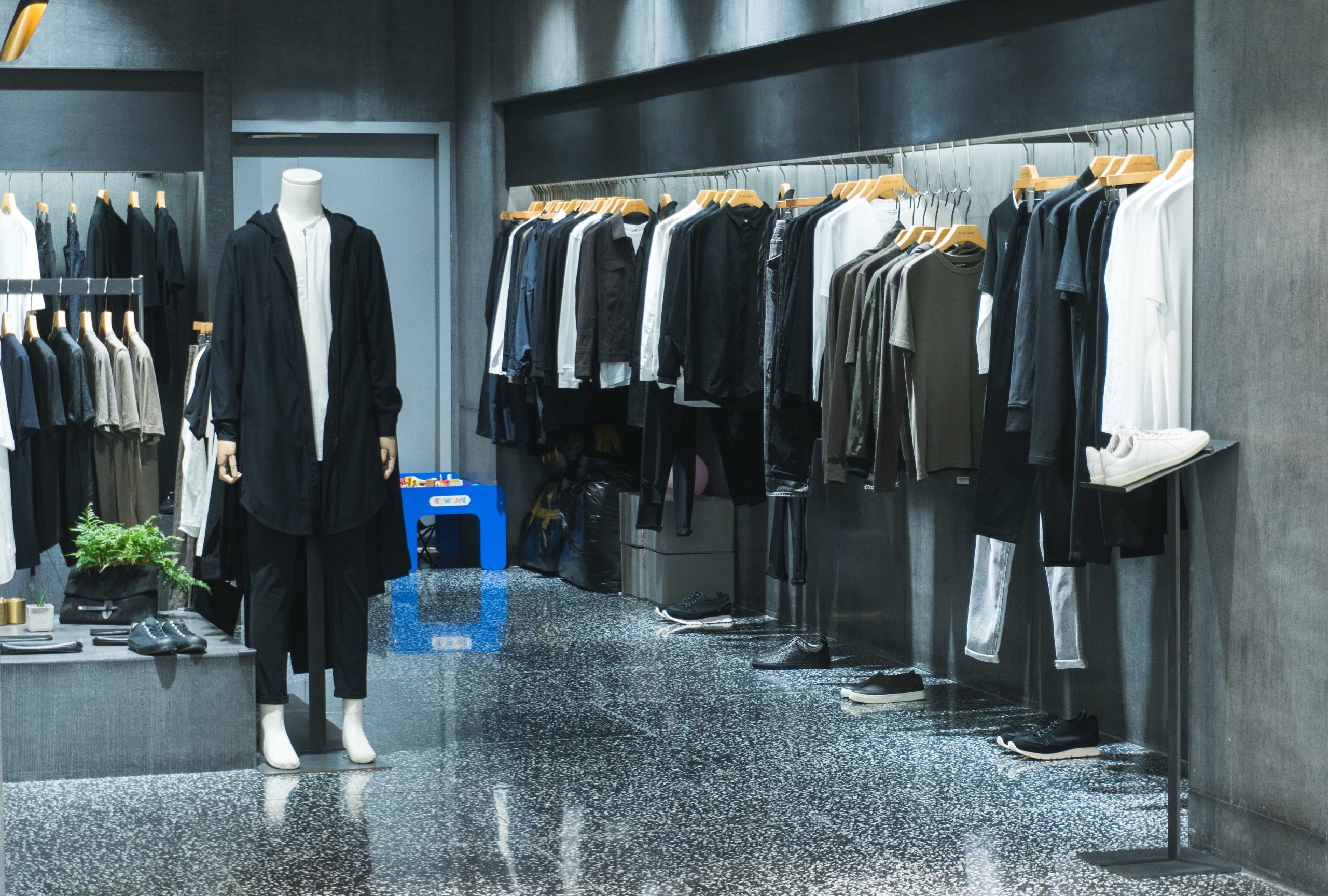 A number of listed companies reporting good news
Inventory found that 11 men's business in the first half, Sea Orchid House (600398.SH) with revenues of 10.135 billion yuan ahead of other companies. Ranked second Shanshangufen (600884.SH) to achieve revenues of 9.947 billion yuan, ranking third in the South commoner (03306.HK) achieved revenues of 4.126 billion yuan.
In addition, the Younger (600177.SH) to achieve 3.851 billion yuan in the first half, the next is Angelo (002154.SZ), seven wolves (002029.SZ), joeone (601566.SH), cedar Development (002485.SZ), Corbin ( 02030.HK) and China Lee Lang (01234.HK) revenue size in the range of 600 million yuan -20 billion. The final ranking is * ST Busen, annual revenue of 132 million yuan, with the Sea Orchid House nearly 100 times the gap.
In 11 companies, in addition to * ST decline Busen (002569.SZ) and Younger (600177.SH) revenue year on year, other companies have revenue grew, net profit also fell only two, including joeone Younger.
Contrast net profit point of view, Sea Orchid House with his maternal net profit of 1.65 billion yuan ranked first in the number of men's business; Younger net profit of 16.41 billion yuan, down 42.94%; the growth rate, in addition to Younger joeone decline, the net profit growth in other businesses have appeared.

Gross margin, gross profit margin of 11 companies compared to last year have risen. Which Baoxiniao gross margin reached 66.94%, ranked first; ranked second in the Younger, it was 65.54%; South commoner gross margin was 62.95%; joeone gross margin was 61.37%.
The industry believes that, due to the first half of 2020, affected by the epidemic is more serious, the majority of enterprises expected to rebound performance in the first half of the harvest in 2021. Of more concern is that, with the subsequent low base effect gradually weakened the industry, these endogenous growth strong performance continues to improve, the company will have better performance. That time corporate profit growth will increasingly be reflected in the "head" business, it is expected to focus on the future of the "head" of the enterprise market will further enhance the industry differentiation will be more obvious.
News National Bureau of Statistics show that in June, the national clothing footwear, textile retail sales 117.4 billion yuan, an increase of 12.8%; 1 to June, garments, textiles retail sales 673.8 billion yuan, an increase of 33.7%.
According to the China Textile Import and Export Chamber of Commerce revealed that the first half of Chinese textile and apparel exports to maintain solid growth in RMB and US dollars, respectively, an increase of about 3% and 12% over the same period last year, and also to maintain than the same period in 2019 and rapid growth.
Brand transformation tricks
In these companies, some companies because the main industry of appetite, in order to find a new growth point performance and the choice of cross-border restructuring, some companies are expanding their brand to influence. Like Shanshangufen, Youngor, cedar Development (formerly known as: Chinour), * ST Busen are cross-border representatives.
Specifically, Shanshangufen gradually turned to the new energy business, lithium battery materials business has become the main source of company performance. Future, Shanshan long-term strategic business development focus lithium battery materials, lithium battery materials for outside services business, will be the capital restructuring and business restructuring, or choose the implementation of the disposal of the stake or assets.
Seven wolves also set up in equity investment and financial services business, "seven wolves Holding", also launched in RMB funds to invest in the consumer retail and medium-sized enterprises territory, to "Industrial + investment" development strategy; Cedar development is a step by step stripped clothing business, proceed to the text brigade, supply chain transformation. The first half of 2021, the total supply chain business development cedar revenue ratio has reached 81.82%. Its semi-annual report also said that it will actively restore cultural tourism, promote supply chain management and integrated services business developed rapidly.
At the same time, there are clothing companies continue to focus on the main garment industry, seek diversified transformation.
Younger has been carried out at the same time as real estate development, investment and branded apparel business. In contrast with the above company, has contracted in recent years Younger other business focus clothing main industry intended. According to United Business Network reported that by the end of 2018, Youngor Group Chairman Lee, has put forward the "five-year reconstruction of a Younger", and plans to invest 10 billion on fabrics, technology, brand and sales channels to strengthen the upgrade.
Men's brands are actively restructuring, the future who can take the lead with strong management and operational barriers set up under the accumulation of solid matrices moat brand, consolidate growth logic, is still unknown.
Industry development bottleneck deposit
It should be noted that the same men's market competition tends to be complex. More than ever, the current domestic brand of men's need to face opponents not only with each other, as well as international brands as well as cutting-edge designer brands, Tide brand, sports brand, these categories is equally clear advantage in this round of consumer upgrades background.
Although the Sea Orchid House men's business in the country in the "thriving", but there are also risks. Like on Sea Orchid House business model and high inventory has been controversial.
The first half of 2021, Sea Orchid House of inventories totaled 7.203 billion yuan, the company's inventory problem is still severe. "Daily earnings" that it or its distinctive business model and have a certain relationship. Sea Orchid House is not involved in the production, logistics and transportation links, franchise sales are mainly smaller outlets. Sea Orchid House operations focus on brand management, product design and supply chain management.
And outright sales difference is that Sea Orchid House in stores yet sales of goods, stocks belonging to the Sea Orchid House. Therefore, high inventory levels of such model is doomed Sea Orchid House. In the early development of this model, the main channel positioning in the four-tier cities, due to competitive pressures as great as a second-tier cities. But the Sea Orchid House has to enter a second-tier market, competitive pressure has been further intensified.
It is easy to understand, in terms of size is not large enough, the interests of home brand end Hailan, the production side, the end of the channel to balance, but once the onrush a second-tier market, as well as the user changes bring big expansion of the product end pressure on highlights out, when supply-side capacity to bear the cost would be too much pressure brewing problem.
In fact, in the textile and clothing sector, high inventory has been the industry a common problem. For example, the Younger's semi-annual report, as of the reporting period, the amount of inventories Younger was 16.575 billion yuan, the proportion of the total assets of about 19.67%. It is understood that the Younger inventory categories include material procurement, materials in transit, raw materials, turnover materials, finished goods, work in progress, delivered goods, consigned processing materials, the proposed land development, product development, development costs and so on. Younger stock which the book balance of 12.7 billion yuan, the corresponding book value of about 1.198 billion yuan.
"Daily earnings" that produce high inventories reason is that this industry is seasonal, epidemic characteristics, namely the year to next year's clothing market, probably because of the style, the main colors, fabric material has become obsolete, easy to form inventory. Although some brands will do the clearance process through online platforms, but also take into account the negative impact of low prices on brand, high inventory is still difficult to solve the situation.
It can be said garment enterprises are from last year to this year, the epidemic's impact is very large, on the one hand the impact of the cost of the shop, on the other hand consumers to cut clothing area. A few happy tears under the second half of the market performance is worth the wait.