bianzhi121)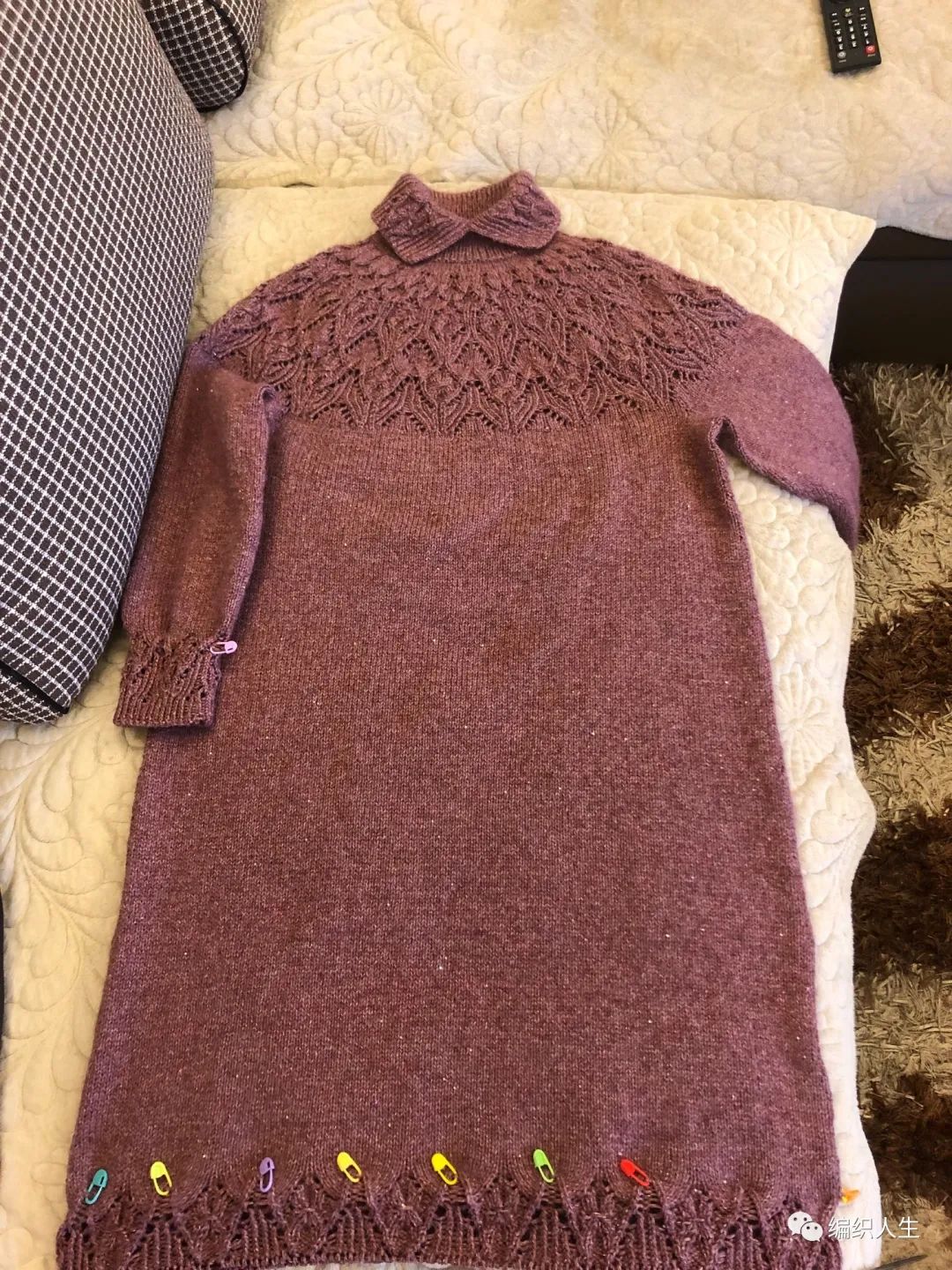 Wire: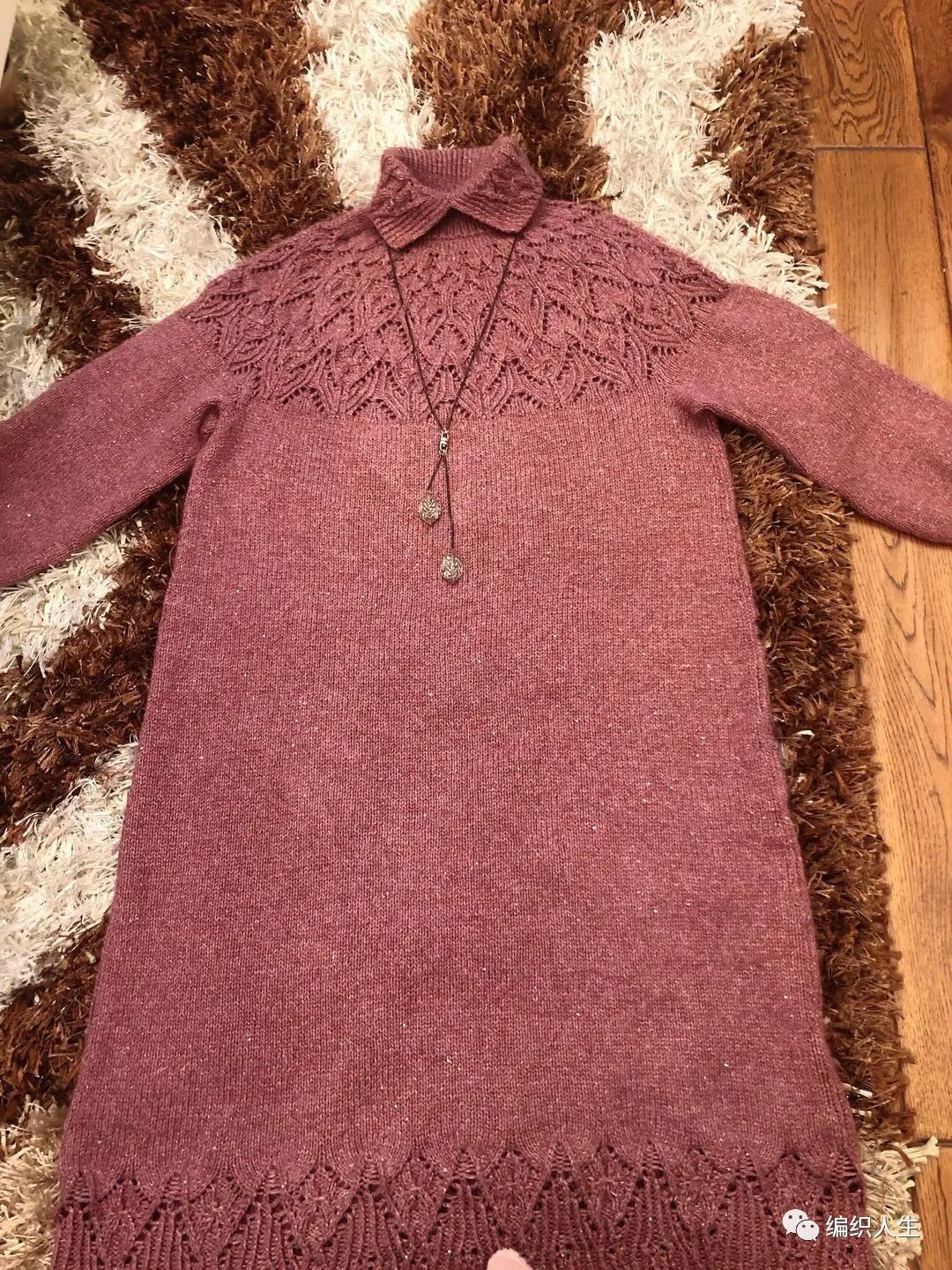 Shanghai Fangjun Koala Line 62 color 6 group+one sequin shy cashmere 3 more than 3
Stick needle:
3.0, 3.25 (collar), 3.75
size:
The skirt is 92 cm long; the bust is 48 cm; the sleeve is long (40 cm after the educational sleeves)
density: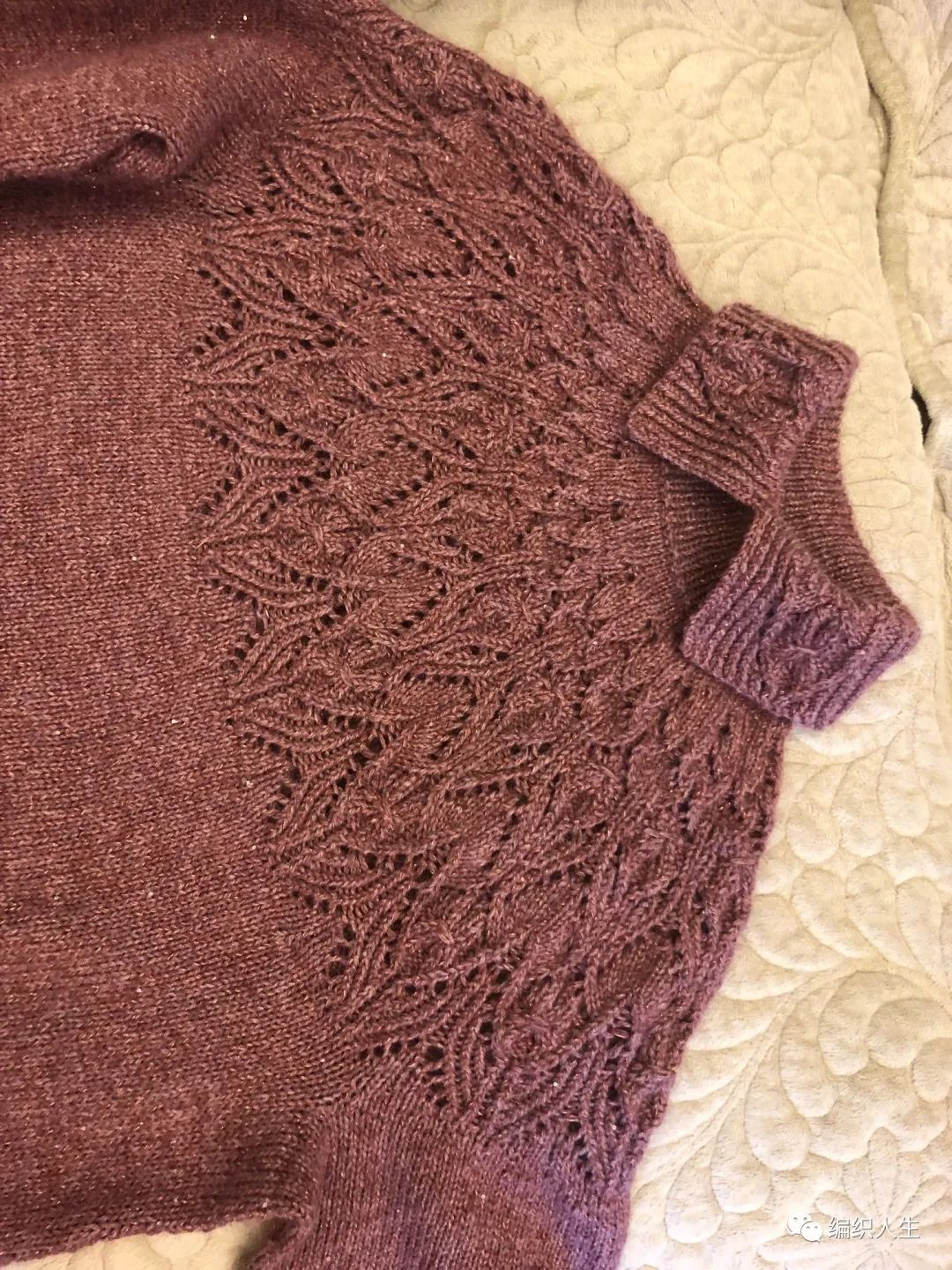 10 stitches = 4 cm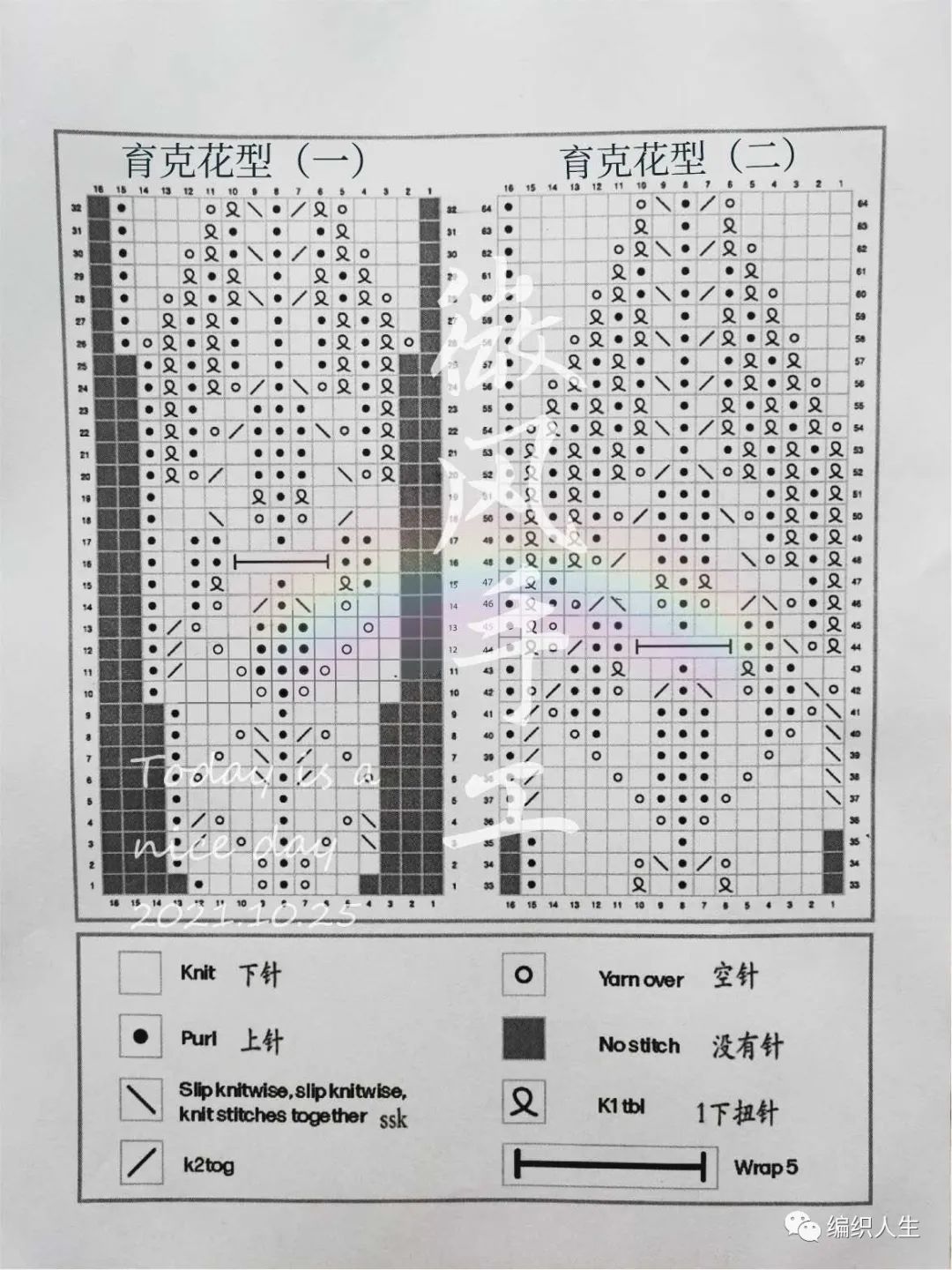 Work Show:
Weaving instructions: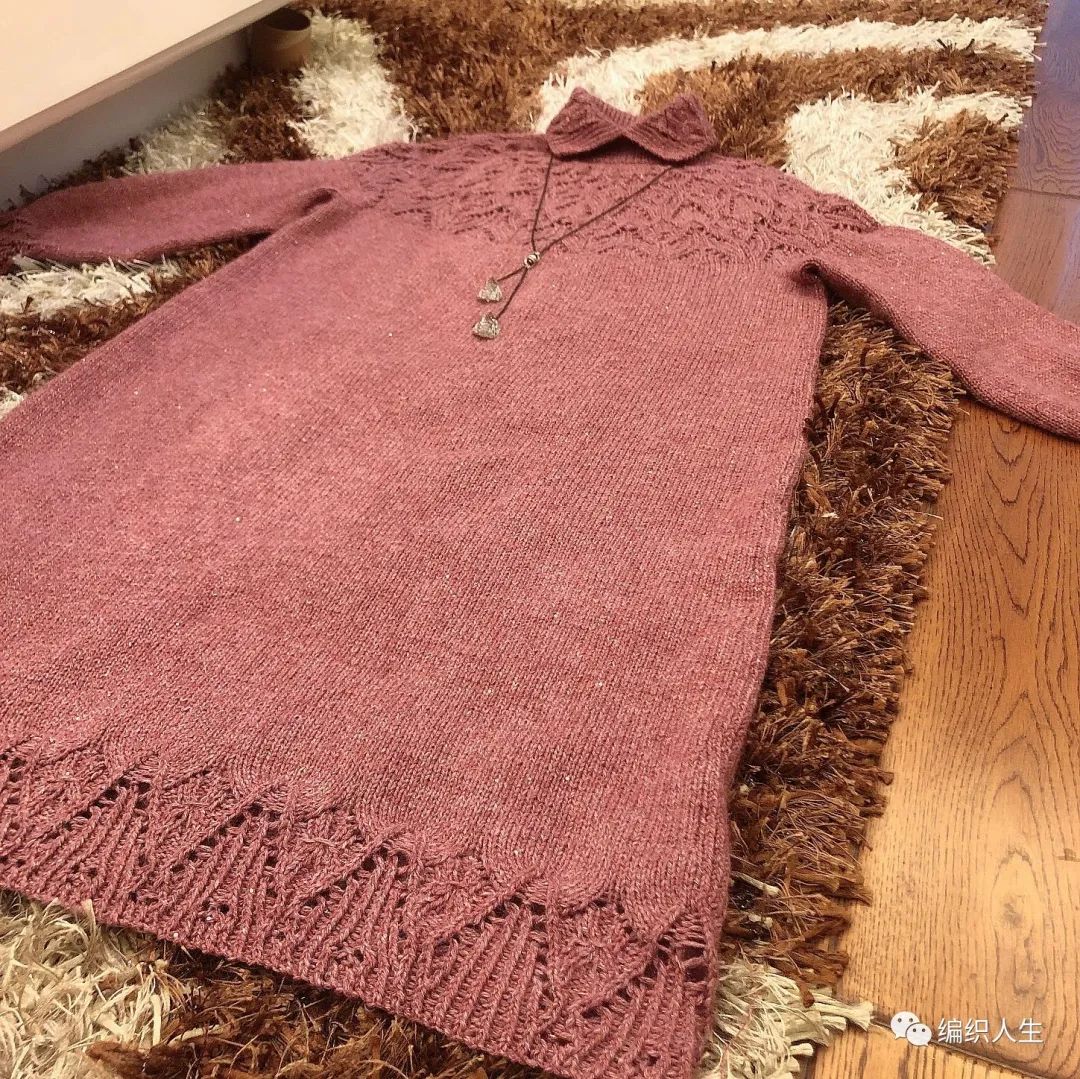 Record the knitting process to avoid forgetting the data. (This skirt refers to the summer hand -woven and breeze notes in summer, and also borrowed the figure of the breeze. Thank you for the two masters.
The process is as follows:
1. Collar: 3.25 Cable with a thread, pick 108 knitted single thread needles, woven 3 cm and then switch to 3.0 knitted knitting, then weave 3 cm and weave. Turn down the needle, weaving 5 lines to exchange 3.75, because it is a lapel, the needle will not roll the side from small to large. I took a lap of braid needles with a 2.0 hook needle. It felt tight and neat.
2. Yucker: (Remarks: Line 11-13 is wrong, it should be symmetrical on both sides.) The disassembly line provides 108 stitches, 3.25 knitting a circle of needles and re-needed 3.75, press 2 below 1 to regularly weave 5 rows 5 rows of rows of rows on 2 1 below 1 , Line 6 is added to the first line of the diagram. The number of needles is 288 stitches. After a knitting circle, add the needle, add 1 needle at 16 times, the total number of needles 306 stitches, weaving 3 lap stitches, the back of the sleeve and the body piece: 96 front and rear tablets, 57 stitches on the sleeve;
3. Make-up angles: 96 stitches in the rear film are divided into 11 copies, 3 copies in the middle, 4 parts on the left and right sides, and the two sides are referred to 5 times. The number of stitches is taken for integer, 29-28-29. 6-6-6-6-5, the purpose of the makeup angle is similar to the weaving. The purpose is to be more comfortable to wear. This is personal preference.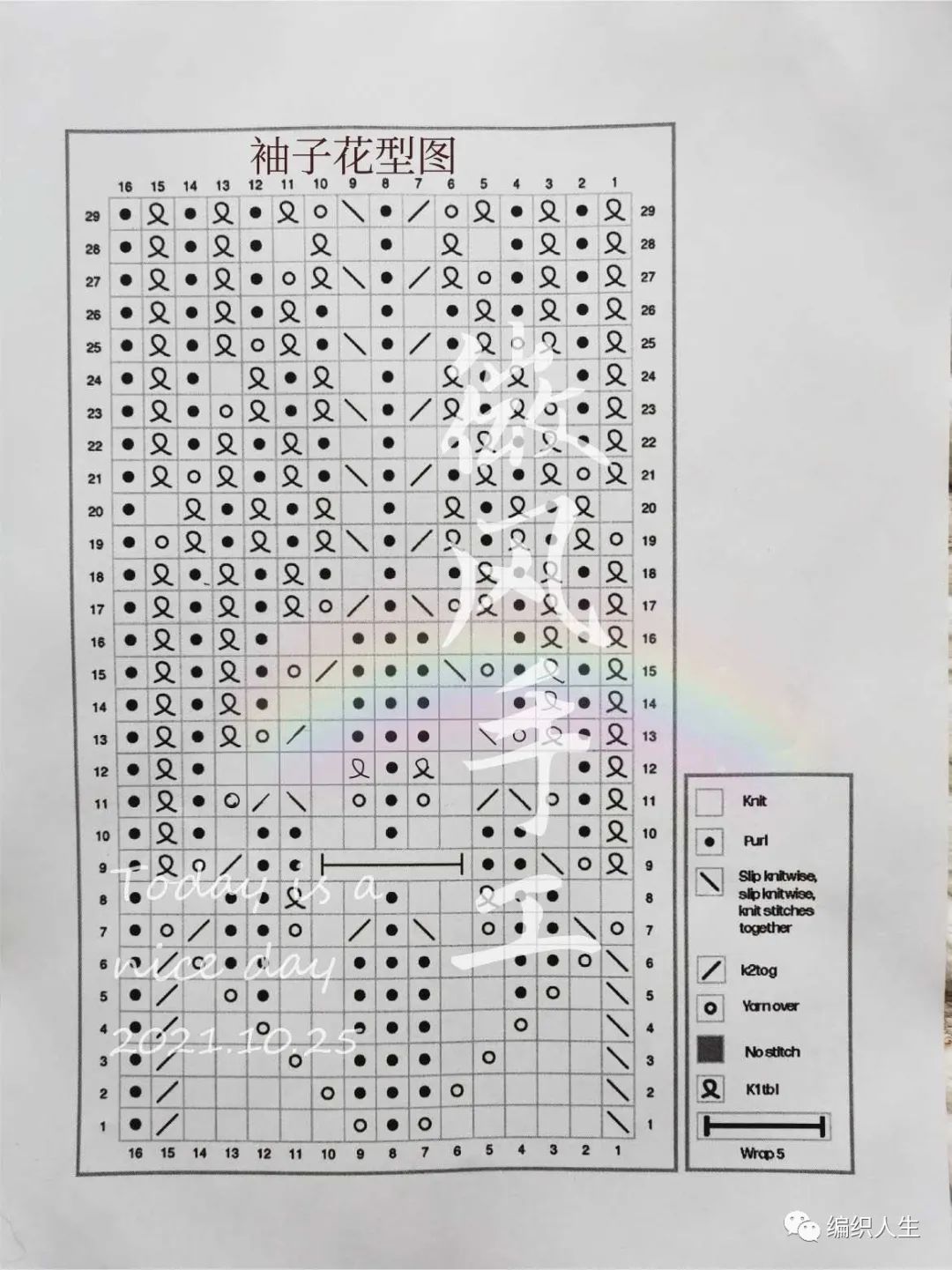 4. Positive body: Circle the body, add 16 stitches under the armpit, the total number of needles 96+96+16+16, take the middle 4 knitting and twist the needle under the armpit, add the needle on both sides of these 4 stitches. The hem is not very large, you can add a few more stitches, weaving is enough (the skirt diagram is 29 lines).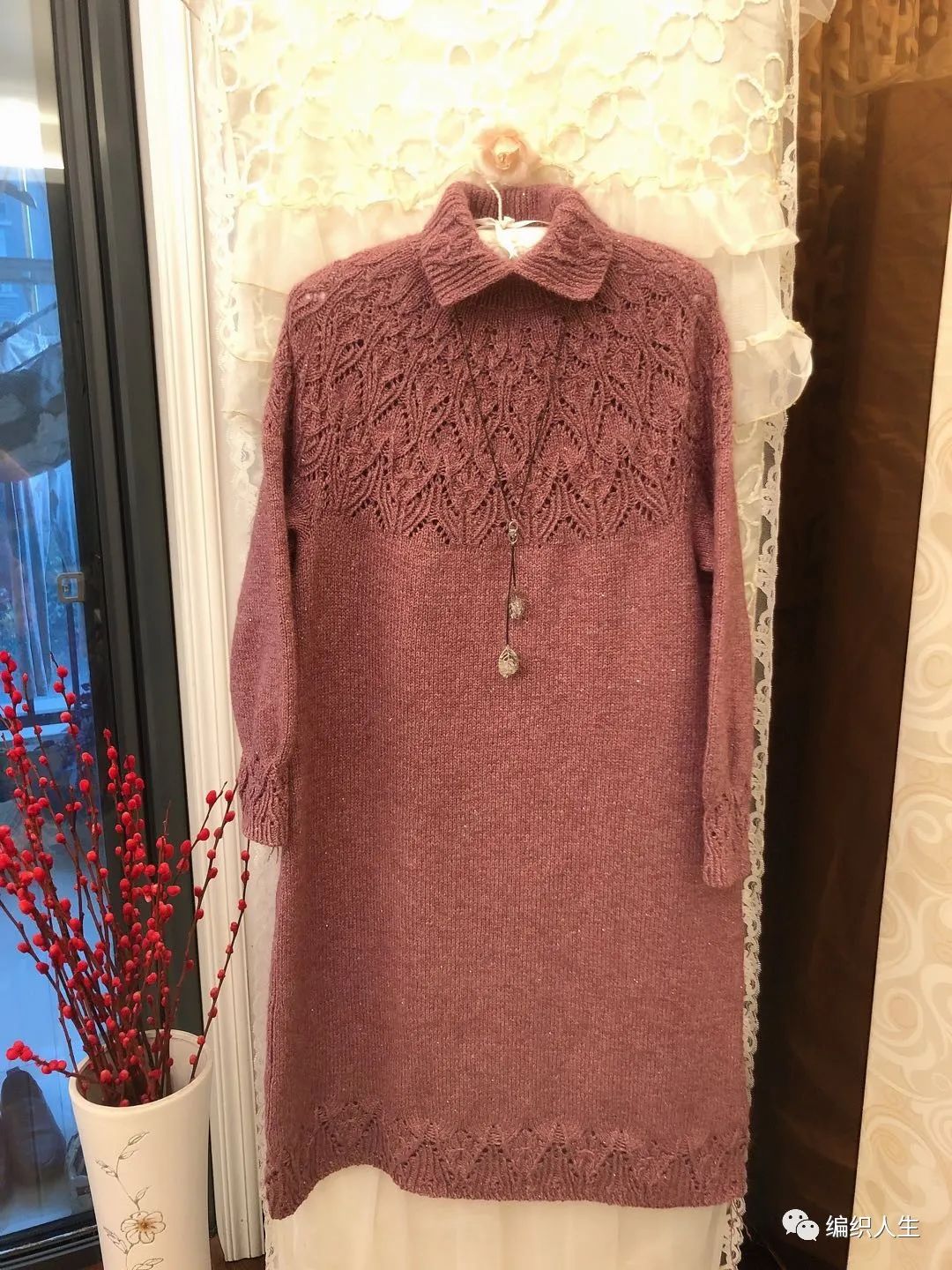 5. Sleeve: 57 stitches +16 needle+replenishment 12 stitches = 85 stitches, 12-1-7, and the rest are uniformly closed to 64 knitting cuffs. The pattern of 24 rows is over.
Weaving notes are only for records, and he has nothing to do. The master drifted by, thank the sisters who dedicate selfless dedication again!

• END •
Author | Blossom at that time^_ ^^ _^