Five Dynasties, Huang Yan, "Sketch Treasure Bird Picture" volume, silk, color
41.5cm, horizontal 70.8cm, Beijing Palace Museum Collection
Zhu Xinjian talks about flowers and birds
Flower and bird paintings were a lot of decoration in the people. Like murals and rock paintings, there are some furniture and daily necessities we have seen later, including bronze wares. But is this the concept of flower and bird painting now? The flowers and birds we are talking about now must be from the Song Dynasty Academy. In fact, the Sui and Tang dynasties have already available, but the real comparison should be the period of Song Painting Academy.
Five Dynasties, Huang Yanzuo, "Sketch Treasure Bird Picture" part of the part
Flowers and birds are a collective name. The flowers are all flowers. The grass bug is a bit of a bit of a pupa in a grass, a bit of a spinning mother, a bit of grasshopper. There is also a special painting, and the fur is a bird, which is specially drawn bird. This is a subject classification. A painter may specialize in some subject matter in a lifetime, so we will form what we usually call flowers and birds. There are also such categories in painting Western paintings, painting static, landscapes, and characters. China is more detailed.

Chinese paintings are based on flowers and birds, which should be relatively fixed from the beginning of Song. This kind of flower and bird painter in the Song Dynasty paintings includes Guo Xi and Huang Quan. In terms of the courtyard, it also belongs to the ruling class. Therefore, it is necessary to seem to be more dignified and rigorous. The ruling class hopes that the social order is better. It is not like the free intellectuals of the wild, and the pursuit of more freedom in his heart, so his tone is different. After the courtyard, in the Yuan Dynasty, this thing did not exist.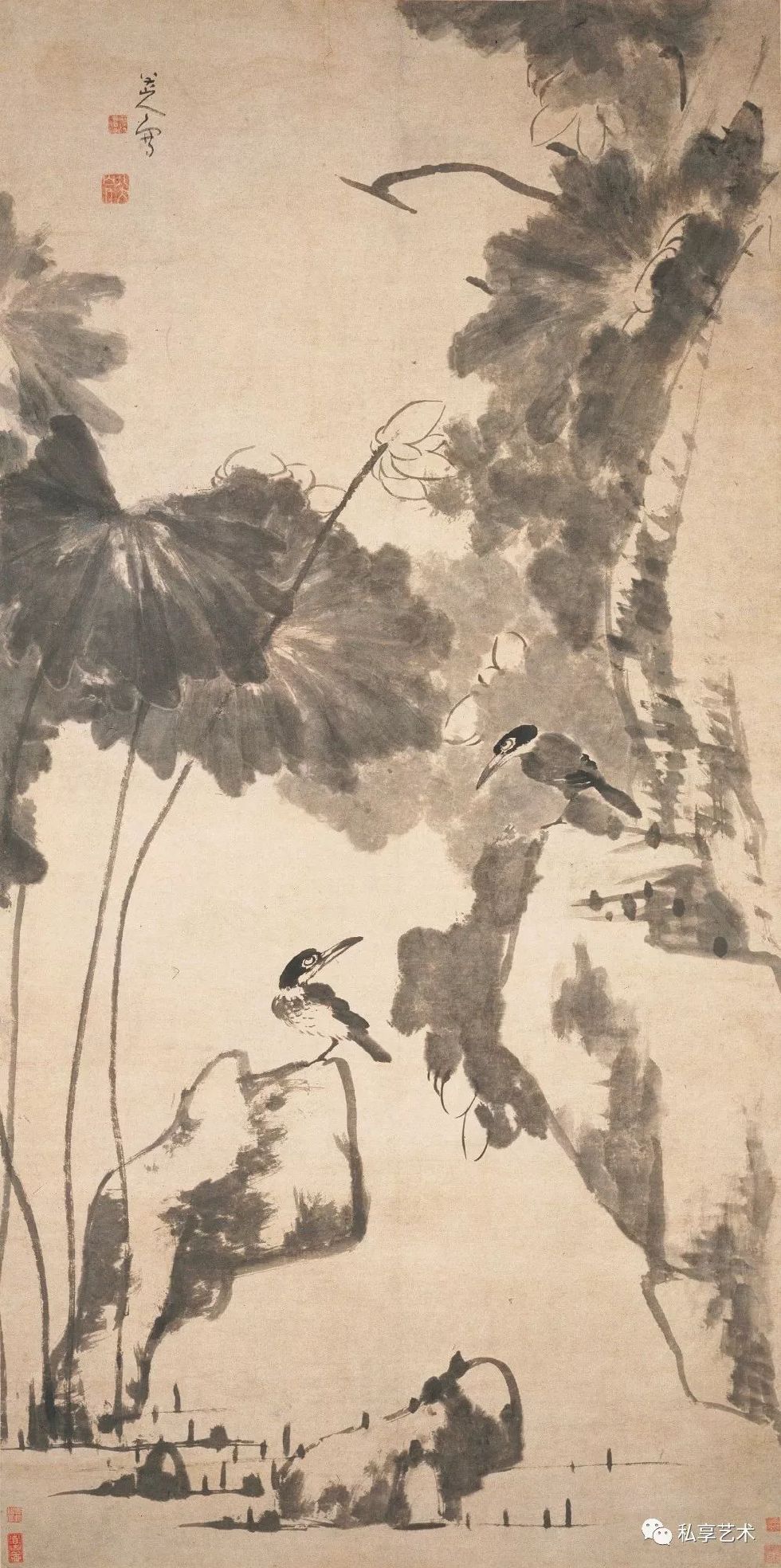 Flowers and birds after the Song Dynasty, such as the four Yuan family, of course, mainly painted landscapes, but also painted some flowers and birds. Zhao Mengfu draws some orchid grass and stones. So from Yuan to Ming, flowers and birds flourish again. Because the Ming Dynasty always got rid of the situation of the Han nationality ruled by ethnic minorities, it had a relatively advanced farming culture. In terms of production relations and productivity, it should be slightly improved than hunting and animal husbandry, because it can control itself; and hunting is a little more primitive and not sure. This relatively primitive culture to rule the more advanced culture will definitely hinder the development of society and culture. In the Ming Dynasty, it was better, and there were more flowers and bird painters. The flowers and birds in the Ming Dynasty wanted to revive the physical painting of the Song Dynasty, so they resumed the painting academy. However, a group of flowers and birds in the Ming Dynasty felt worse than that of the Song Dynasty, so natural, as if it was smaller.
Northern Song Dynasty Zhao Yan Bamboo and Poultry Pictures 33.8X55.4 cm Metropolitan Metropolis Museum Collection
Flowers and birds are usually divided into two categories, one is called Gongbi flower and birds. The highest level of gongbi flowers and birds must be the Song Academy's body, and later he returned to Mingyuan's body. Including the four Ming family, Wumen painting school, and so on, but the works are not particularly many, not specially painted flowers and birds. There are also some little painters who are not well -known as Song Painting Academy. The most representative painter of Song Painting Academy, I think it is Zhao Yan. Just joking, the emperor and dean of the Song Dynasty, he actually cares about everything. Song Huizong's situation is very special. He is very talented in art, but he is a very poor emperor in politics. He has made a lot of inexplicable emperors that can't get out. At the time, Song Huizong made the birthday outline and chose all kinds of messy, strange stones from various places. At that time, the transportation ability was very poor. There were these descriptions on the "Water Margin". Sending those flowers and stones, the water roads went far, and then what stones sank and fight for this matter.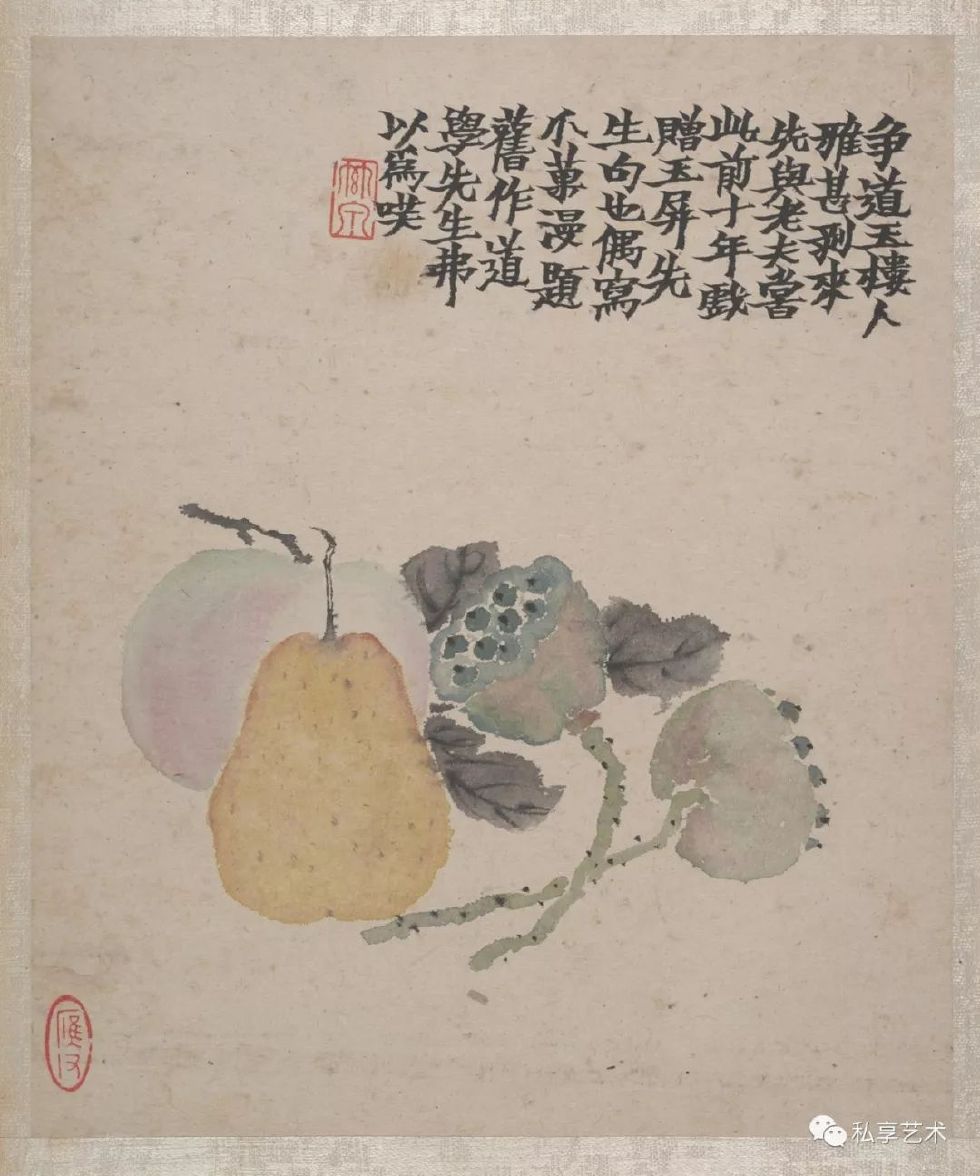 The Northern Song Dynasty Zhao Yan Dai Shengtu is 55 cm long, 59 cm horizontal
Song Huizong's most excessive is that there is another thing called "Gongyun". It is to get a small porcelain bottle on the mountain or the mountain in Wuyi Mountain or the mountain. On that cloud, it feels like to pocket the water vapor in the bottle, and then use a small plug. Such a bottle and a bottle of loading boat was transported to the capital, and then he asked the palace girl to hide in the royal garden. When he came to the garden, he opened the small bottle and felt that there was a cloud of air out and called Gongyun. How much manpower and material resources do you say! There are such records in the history of the wild, we don't know if we are really false. I think such talented artists will not be boring to this point. But it is difficult to say that he became an emperor and no one supervised his personal behavior.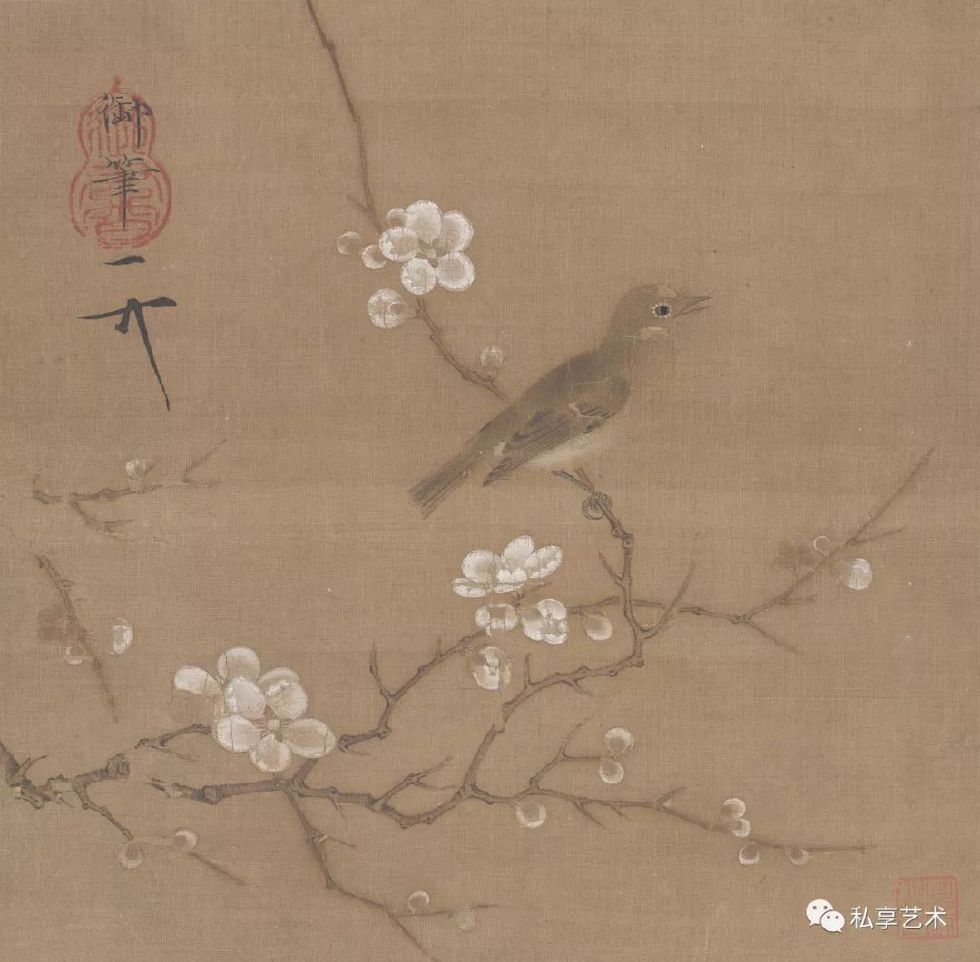 Northern Song Dynasty Zhao Yan Tao Dove silk Silk color horizontal color horizontal 26.1 cm long 28.5 cm in Japan Tokyo National Museum Collection
But his paintings are very good. His brushwork is not as good as later in the gongbi. Xiao Mao draws clearly one by one. The place is very thin, and then the pill on the bird will be chaotic by the wind, or it is moving. He drew a small crow in a bath and fluttered in a basin. This is also the kind of birds raised in the court. The birds are going to take a bath. When it moves, the hairy places in the body are wet, and some places are fluffy. He made it very well. Therefore, Song Huizong's brushwork is completely freehand, the kind of spirit, and the kind of spirit.
Northern Song Dynasty Zhao Yan Meihua Eye Eye Figure Silk Set Lake 24.5 cm horizontal 24.8 cm Beijing Palace Museum Tibetan
Later, in the Ming Dynasty, there were few such things, because he was not completely free to draw. He had to please others, please please the emperor, and please to prove that he was serious. Song Huizong does not need to do this. And he painted some, I think it is possible to paint well. He wrote his name and occupied himself. However, Song Huizong's personal amount of gas can still be seen clearly. So I think, even if he thinks, he is too lazy to paint, he must command people to paint, at least he must have this style. Just like the director, he presided over this job. He had to do it according to his taste, not to say that he didn't understand anything. He drew a name. He signed a name. His works have a relatively unified style. There is such a statement in the history of art. He can not draw, and everyone comes to write. In fact, this is not the case. At that time, the paintings of several famous artists at the time did not seem to be as much as Song Huizong's work pattern. It was not as high as his style, which proved that he was the best.
Northern Song Dynasty Zhao Yan Pian Parrot Picture Silk Same color 53.3 cm horizontal 125.1 cm of Boston Art Museum Collection
The other is a freehand flower and bird. Mu Xi may be the earliest freehand flower and bird painter. He is a person in the late Song Dynasty. From time to time, after Song Huizong. By the time of Song Huizong, the Song Dynasty was almost finished. The status of Muxi and Song Huizong cannot be comparable. Mu Xi is a miscellaneous service in the temple, that is, even the monk is not as good as this kind of person who picks water to sweep the floor, but he likes to draw. Later, because the Chinese people's status theory may not pay particular attention to his paintings.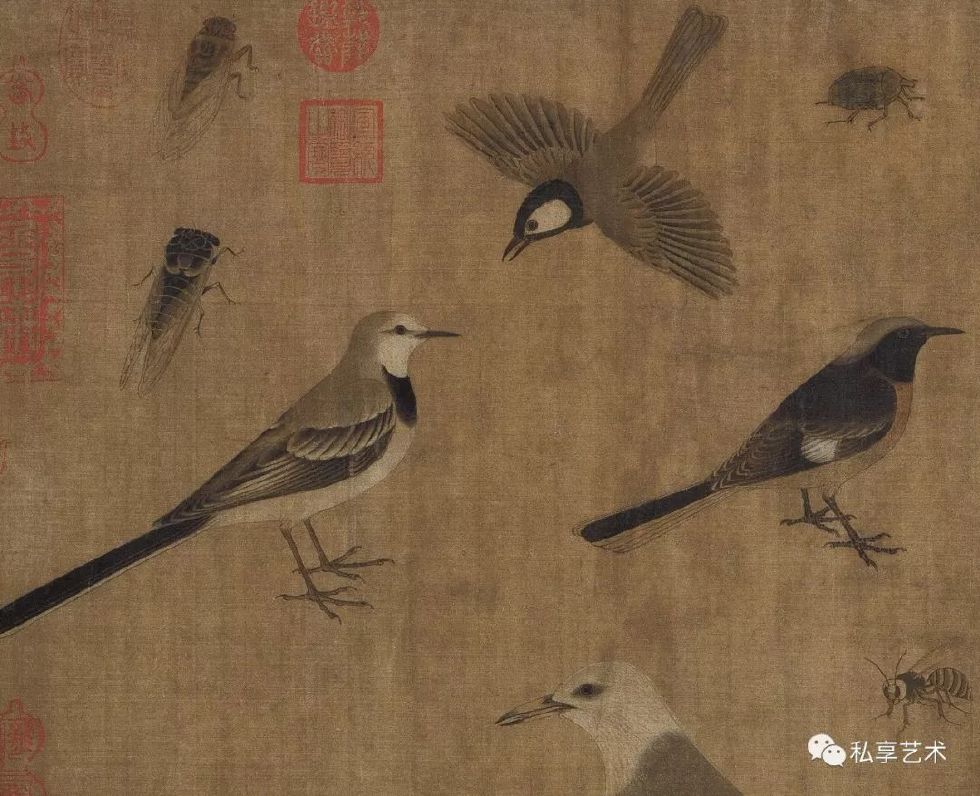 Northern Song Dynasty Zhao Yan Furong Jin Chicken Picture 81.5 cm horizontal 53.6 cm Beijing Palace Museum Tibetan
So I said that I don't think it's not just flowers and birds, the entire Chinese painting, one Zhao Yan, one Muxi, these two people, all Chinese paintings are in their hands. One passing line and a latitude, they have made the large framework of the house. The rest is to add bricks, build a wall, and open a window. There are not many them, no them. Song Huizong is a person who can ignore society, because society is his, and he does not need to please society. Later, he became the captive of the Golden Man, which was another matter. So his inner art pursuit can be completely released, and he wants what he wants. Because he has been so good education since he was a child, he has such a deep artistic accomplishment and such a good artistic talent, so he can get this thing to the extreme. Later people may not have such a good social condition even if they have such a good artistic talent.
Song Muxi "Tiger Picture"
Therefore, Wang Guowei said such a sentence in "Earth Words". The poems are different from writing novels. Writing novels is the deeper and more sophisticated in the social experience, the better the poetry is; The more I do n't know all things, the more naive, the simpler, the easier it is to write well, so Song Huizong is like this. Therefore, Wang Guowei said that many of poems are hidden in the hands of women in the deep palace, which means that in the deep boudoir, the emperor and prince in the palace, do not know what happened in society, but he can write poems well well. The emperor is actually talking about Li Yu, and the woman talks about Li Qingzhao. In the past, it was not only a gender issue. Women had to go out all day in the old society. The second door was not good. Sitting at home, look at the willow downstairs upstairs and look at the flowers in the yard. It's over. She doesn't know many things in society, she is very clean, so she can write poems well, and so is the same.
Song Muxi "Biao Biao Bird Picture"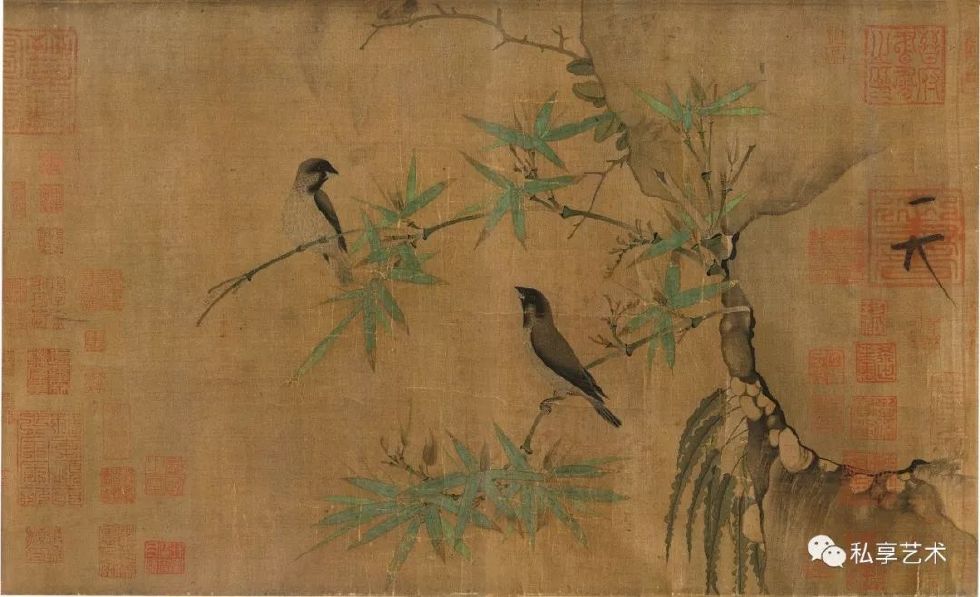 Mu Xi is another typical example. He painted his own happiness, completely to cultivate his heart. He is not a hospital painter. He doesn't need to please anyone. At that time, it was estimated that no one bought the painting. The current income of the artist is far greater than before. The better painter in the past, that is, when he was selling, he could eat big fish and meat, drink some wine, and buy a small house to live. This is good. Suddenly I couldn't sell it, so I started to get poor. Like Jinnong's later years, it is actually very bitter, the painting cannot be sold, and the body is not very good. Unlike now, I joked that as long as you don't spoil, sell for three years, and eat for a lifetime.
Song Muxi "Crane"
Before Muxi, this kind of freehand flowers and birds were very small, and there was no such thing in painting. At that time, because the emperor was painted, everyone painted the pen, and there was no one painting. How can Mu Xi draw such a painting? I think, first, he has no time to paint the brushwork, that time is very time -consuming; second, he likes painting, like playing with playing, joking, taking that more water, poor quality paper Essence Gongbi has to take silk and 贵, it is very expensive, he can use grass paper or something, he can use any paper. Just apply such things like this.
Song Muxi "Lianyan Map"
There are very few things left by Mu Xi, but his literary accomplishment and artistic accomplishment are deep. Relying on the foundation of the calligraphy, he can paint and paint so much, and can make painting so expressive. It was accidental to stay, and it was not recorded in the literature. I firmly believe that Ivy has seen Muxi's painting, and then has a painting of Aoko. This technique is very obvious, so I feel very interesting.
Song Muxi "Six Persimmon Pictures"
Due to these political and life reasons, Aiovan lived very embarrassed. He had no money, but also quarreled with his wife. This person may have some mental illness. If you are fine, you have to nail your temples, and go to kill his wife. But this person is too culturally cultivated. The calligraphy is also well written, and the article is well written, as if Chinese medicine is also very good. He is painted with flowers and birds with freehand flowers and birds. Therefore, in the end of the Song Dynasty, Mu Xi's freehand drawing was drawn, but no one asked, until the vine, took the hand, and used this kind of painting to draw such a painting, which was very similar.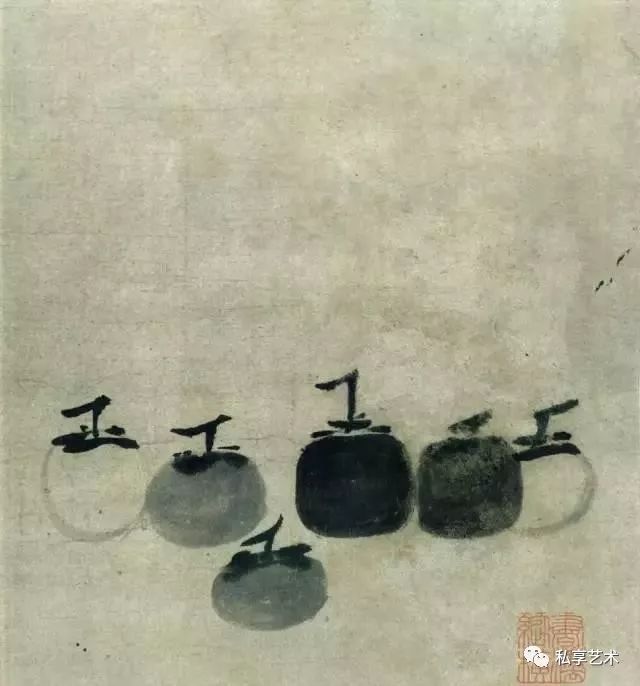 Song Muxi "Song Ape Map"
Ivy is learning Muxi. No one discovered this. In fact, it was my first question. We have evidence that it is too clear to put two paintings on one piece. This is painted by Muxi. Of course, Aoko drew a lot of such works, and there was only one Muxi.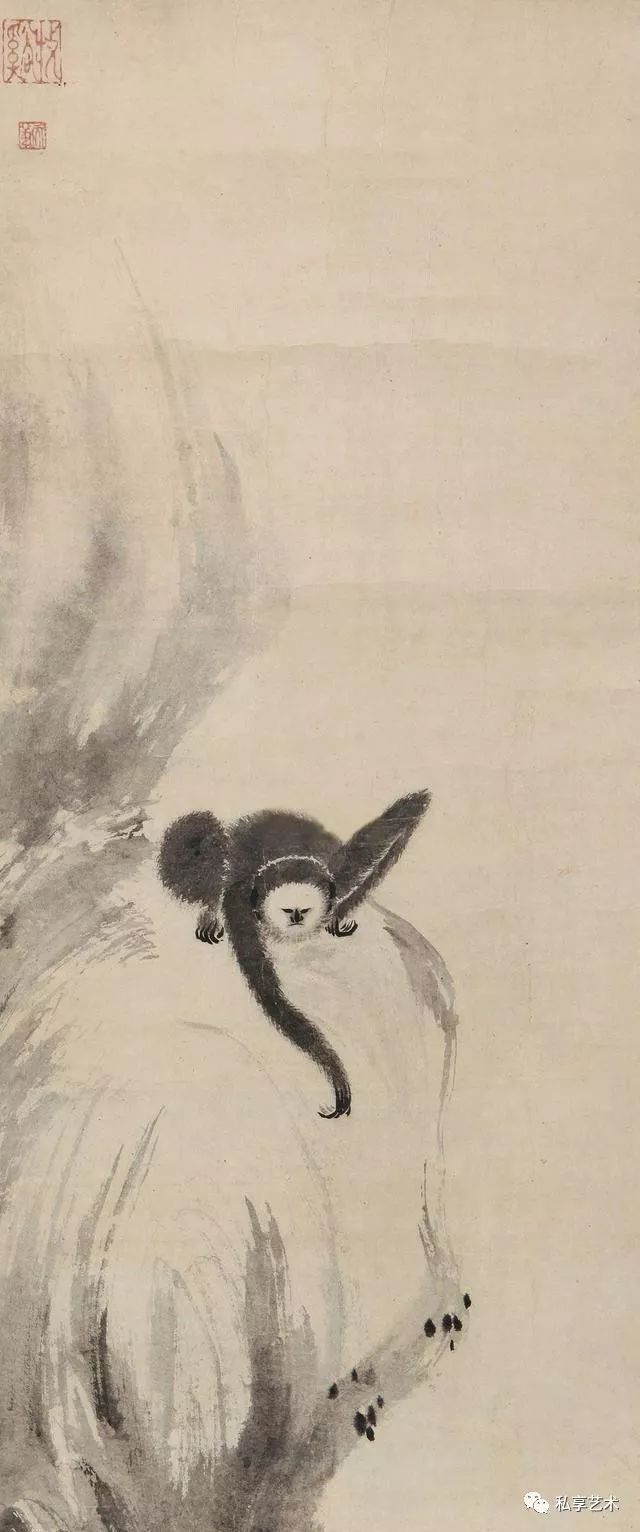 Song Muxi "Ape Play"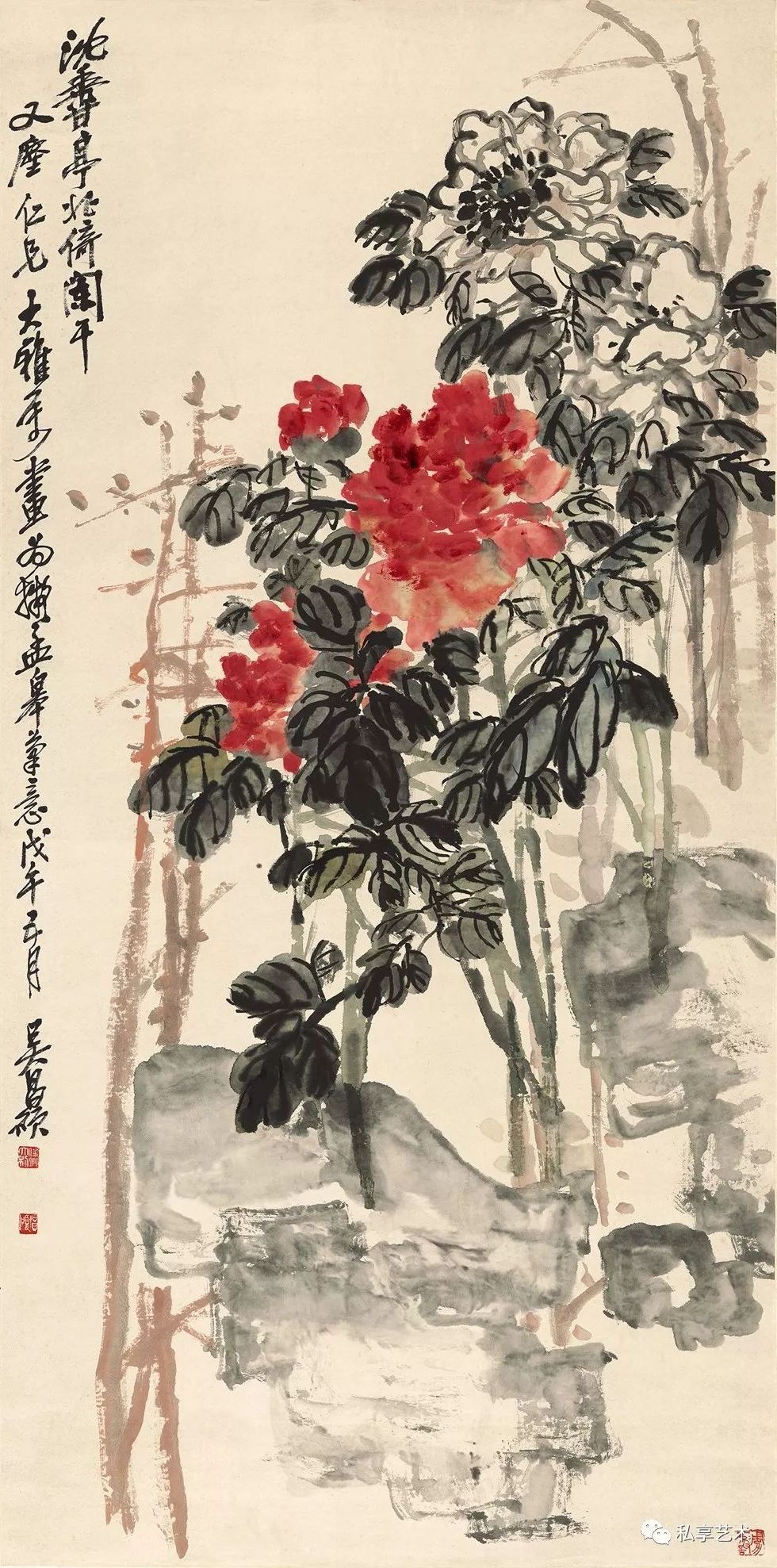 All the works of Mu Xi are now in Japan. At that time, the Japanese came to China and liked Chinese painting very much. But I think the Japanese were very poor at that time, not the Japanese now. At that time, it was called a slave, a mess, and the ocean ran to China, not sent by the country. There was no money. Some people are not so many people anyway. They are actually studying in China, but they have no money and cannot take away the painting of the court. What they take away is actually the painting like Mu Xi. Essence
Ming Xu Wei Huang Jiatu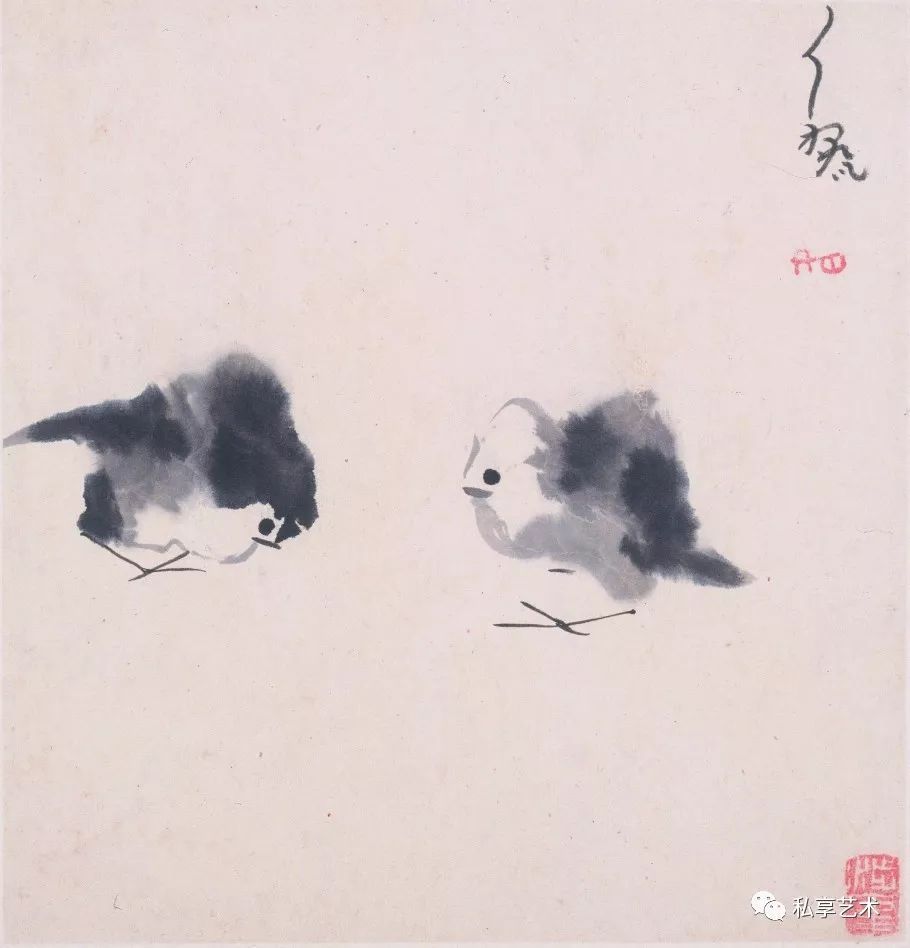 They are all at the bottom of society, their personal cultural cultivation is relatively deep, and they are more powerful. I joked that like a university professor was drunk. When talking was very indulgent, he would talk nonsense, which would be very interesting, because he was rich in his heart. A illiterate, not much accumulation inside, drunk at most scolding two rough words, no more. Avo must be a person with rich hearts. He suddenly found such a form of expression. When he started to ignore anything, he did these things when he was born.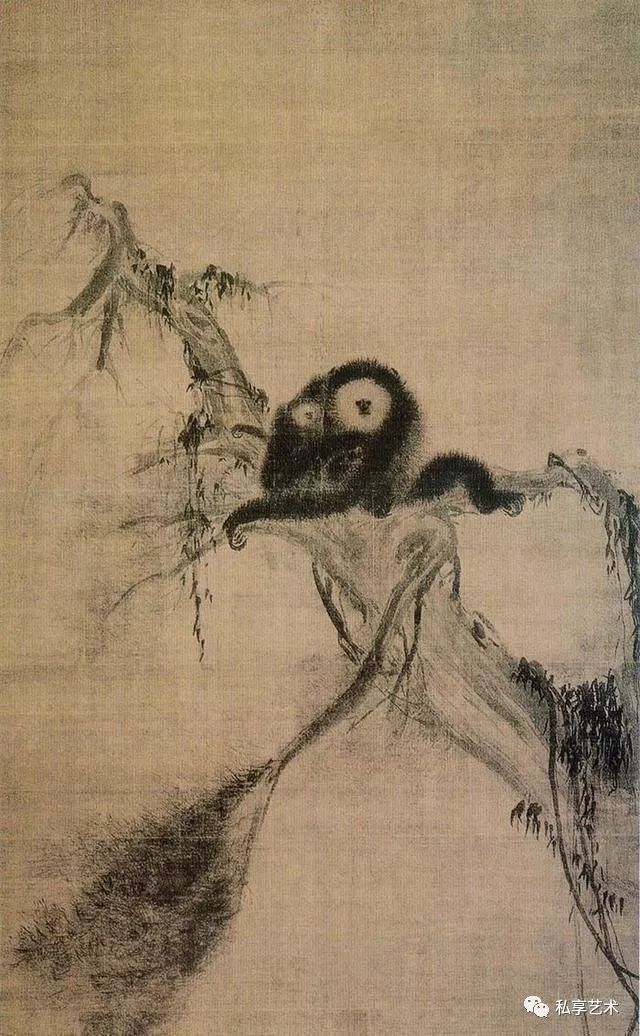 Ming Xu Wei durian real picture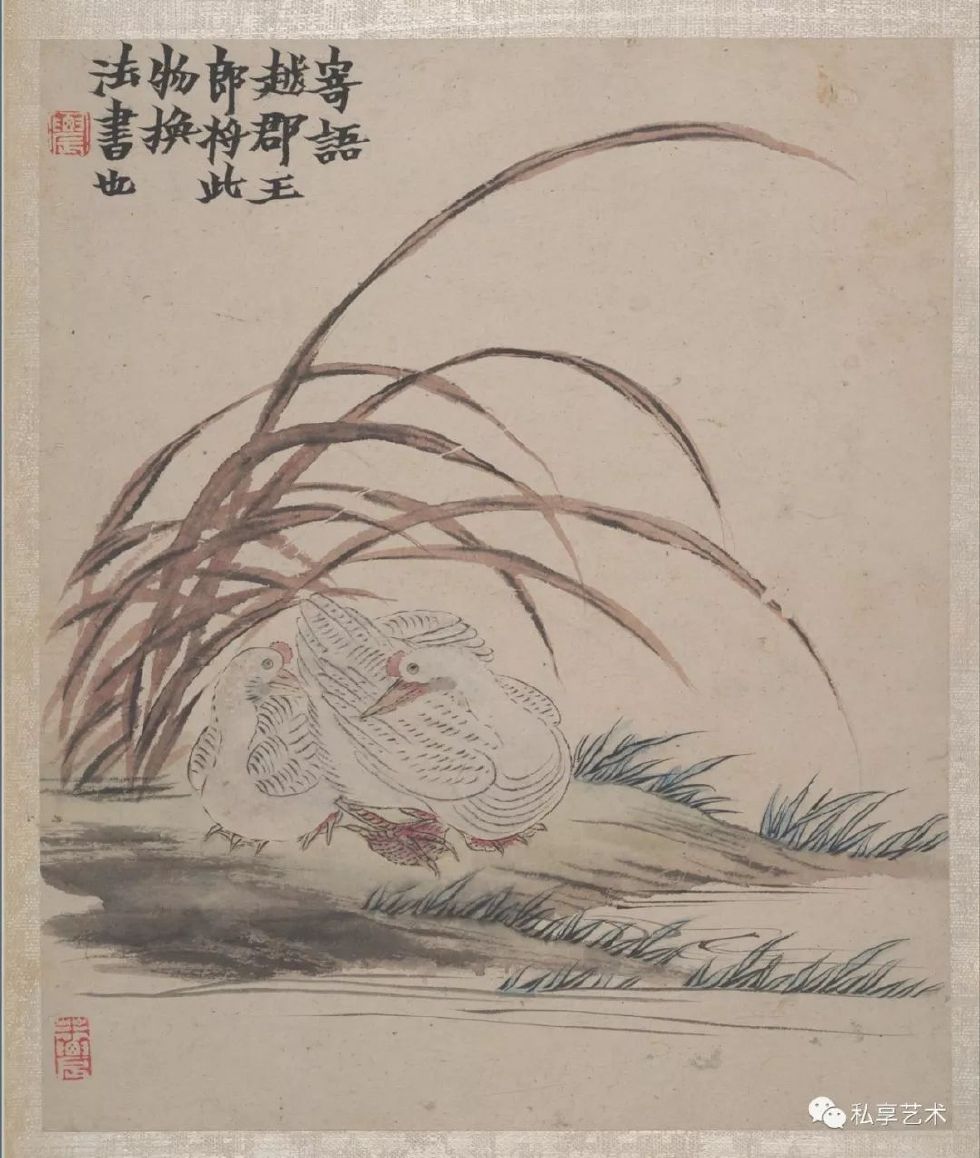 So a person's social status is low, sometimes smart. Mao Zedong said that the nobleman is the most stupid and the smarter is the smartest, and it makes sense under certain circumstances. Why does this happen? For example, the Chinese judge which one is good, and when the painting is not good, there are many other factors mixed in, saying whether this person has a status? Is this person famous? What does the emperor say? Instead, there is no vision and impure. And when he was in the Japanese, he didn't know these things, and he didn't need to care about these. Instead, he would make his judgment more direct and accurate.
Ming Xu Wei ink and ink peony map
People are not in the middle of the interest, and their minds are sober. Therefore, the Japanese saw that it was clear than the Chinese at that time, and this possibility was completely available. Because at the time in China, such as the emperor painted the brushwork, everyone may think that the more thinner the painting, the better, you think it is not good. But the Japanese don't care, the Japanese think this is good. After Mu Xi's painting came to Japan, it had a great impact on Japan's paintings. In China, it was the realm of the big freehand of Mu Xi to pass on the realm of Mu Xi.
Qing Zhu Xi Lotus Emerald Bird Figure 182 × 98 cm Shanghai Museum Collection
After the eight, the eight major birds appeared in the eighth. In fact, the pen is almost the same. It came from the bird of Muxi, but before no one painted the birds like this, it was a ball of ink, the first ink. The two most famous freehand flowers and bird painters in the Ming and Qing dynasties had a huge impact on future generations. A green vine and an eight major. Essence Then again, one Zhao Yan and a Muxi, the two really supported the half of the Chinese painting, one was the originator of freehand painting, and the other was the ultimate emperor of the gongbi painting. In the end, no one exceeded them. so amazing. If these two people, Chinese paintings cannot be imagined, I don't know what it will look like. Because of these two people, the Chinese painting was completed in the end of the Ming and Qing Dynasties.
Five Dynasties, Huang Yanzuo, "Sketch Treasure Bird Picture" part of the part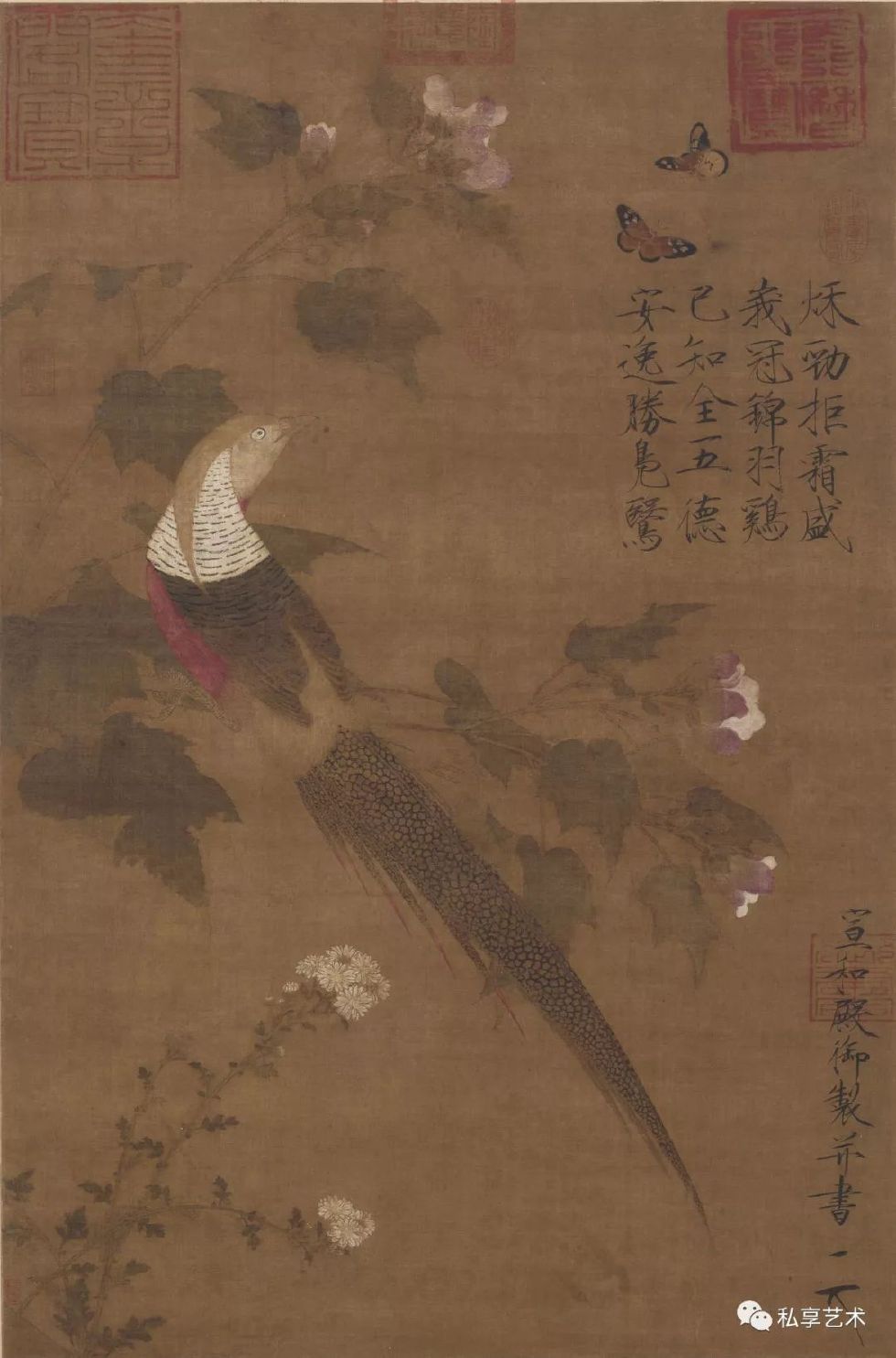 Five Dynasties, Huang Yanzuo, "Sketch Treasure Bird Picture" part of the part
Qing Zhu Xihu Lake Stone Birds Figure 136 × 48.7 cm Shanghai Museum Collection
Chinese flower and bird paintings are not just painted with a flower and two birds. It just uses this theme to make an excuse. In fact, it is completely an outlook on the universe, which is a person's understanding of the world and the universe. Therefore, there is a sentence in Buddhism called: "One flower and one world, one leaves and one leave." A flower is a world, and a leaf is a coming, which is very fully reflected in the Qingjo and eight major body. Some birds painted like the eight major are really a world. From the eight birds, you can see that the eight major has the kind of anger, highness, and arrogance, because the eight major is also the descendants of the royal family. Like Shi Tao and Zhao Mengfu, he has the kind of anger that he lost to Jiangshan. There is no such thing on Mu Xi, and Mu Xi does not matter. He has the same high, tolerance for the world, and Mu Xi is very powerful. Mu Xi's works have that kind of ancient far, that kind of high. The eight major is anger, jokingly, a very cultural person, a high -level person, must have a level in anger. It shows the inner loneliness and shows very strongly. There is a anger in the pen and ink. This anger is not low -end. It is a very high -level expression. It is very personal and very strong, just like drinking a spoiler wine. And you look at Mu Xi's works, not just drinking liquor, Mu Xi's work is like in the deep mountains. Suddenly hearing the sound of high mountains and rivers.
Qing Zhu Xi Calligraphy Edition Shanghai Museum Collection
Zhao Yan's gongbi, flowers and birds can draw such a high, so clever, and he uses this shape to express a kind of thought and express a state. For example, he drew a big brother to take a bath. In fact, the great content he drew was far greater than that of a real Eight Brother. But how can he draw it more rich and delicate than a real Eight Brother? Like Western paintings, Fan Gao painted a sunflower. Actually, this sunflower is much more complicated and rich than a sunflower. The sunflower touched his aesthetic feeling in his heart, and he kept drawing. At the end, he was richer than a sunflower. There was really no things in the sunflower. When you go to see the flowers and birds of the Song people, you often have this experience. Zhao Yan has painted a parrot, which looks much better than the real parrot. There is much more connotation than the real parrot, there is a rich and rich, a very beautiful, magnificent, arrogant, and high temperament. You go to see a real parrot. The real parrot seems to be a bit cut off. The parrot he painted seems to be the real parrot, so this thing is amazing.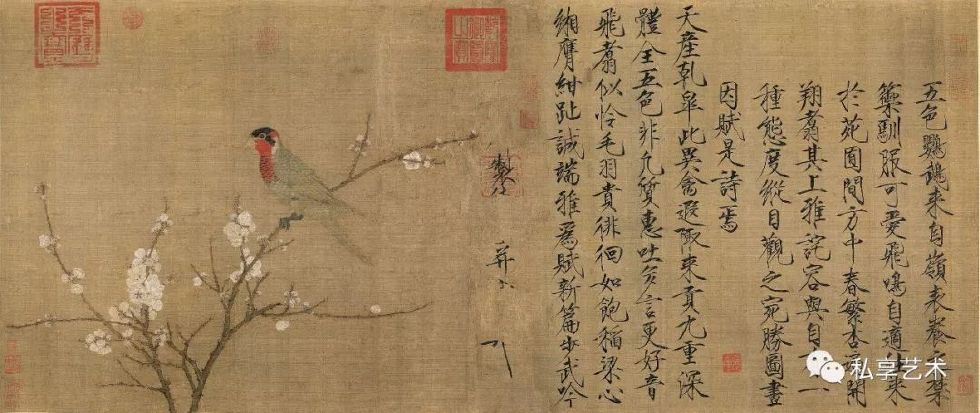 The Metropolitan Metropolitan Art Museum Collection
When China was drawing flowers and birds, Westerners' flowers and birds were just a skin, painting like specimens. Look at the western paintings of that era, there is no anger at all. This kind of Chinese painting is not far from Westerners. It is the "poetic and painting meaning" that Chinese people usually say. The paintings I want are not like specimens, I want you to be inside. The Chinese poetry at that time was also this requirement. By the time of the Ming Dynasty, the flowers and birds were worse, and the achievements after the Ming Dynasty were mainly freehand. After the Song Dynasty, the pens of the courtyard were a bit sluggish, and it could only be reduced to empty -skinned things. The soul's things were not too out. So I think that when it comes to Chinese flowers and birds, after the Ming Dynasty, I can only talk about it. Later, there was another Shi Tao. Shi Tao was almost half landscape, half of flowers, birds, flowers, birds, and landscapes, but I think his landscape achievements may far exceed his flowers and birds. When they arrived in the Eight Monsters in Yangzhou, they were learning Shitao. In fact, they were still in the vinens, because the eight monsters in Yangzhou still painted flowers and birds. The eight strange flowers and birds in Yangzhou may be worse than that of Aoki, but it looks better than Avo on the surface.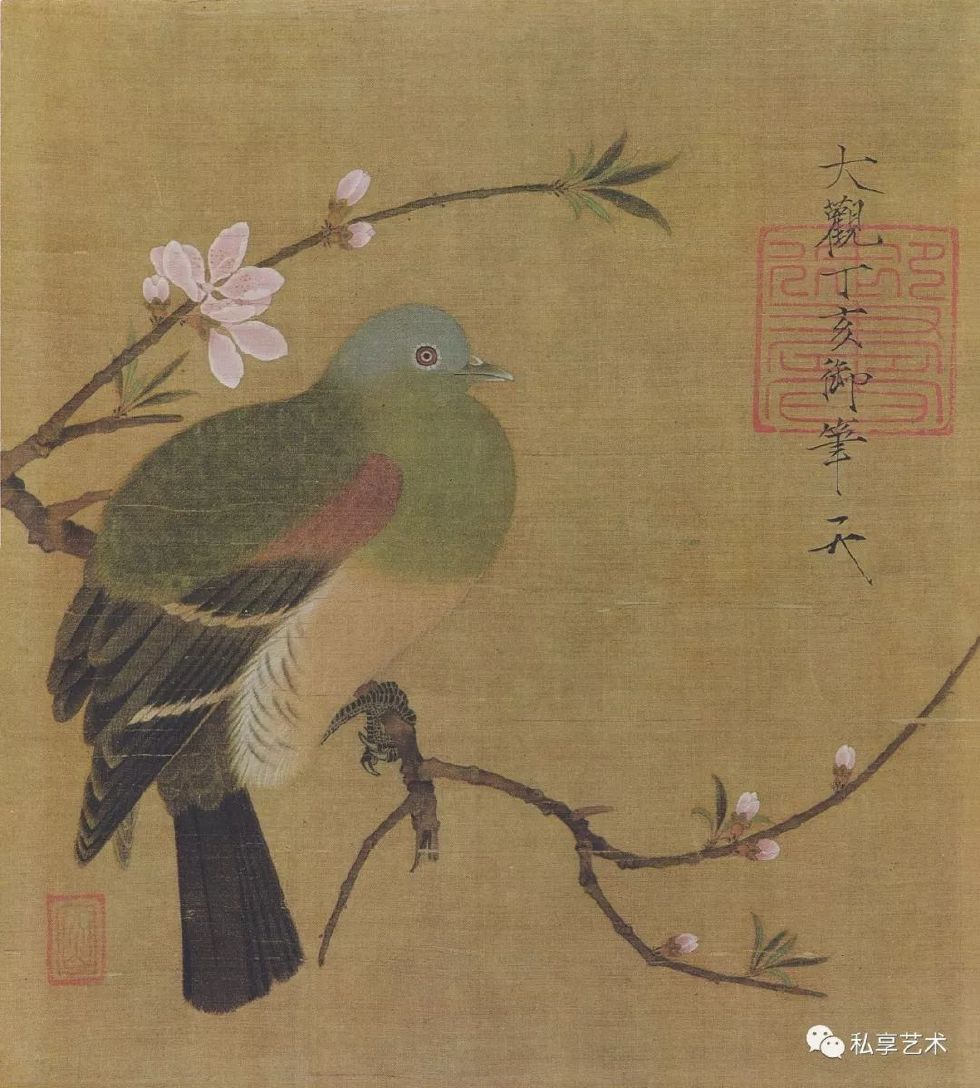 But one representative of the Eight Monsters in Yangzhou is Jinnong. The Japanese had a set of paintings called "Chinese Literary Painting". He wrote this way. During a period, he chose one person. During this period of Yangzhou, he chose a golden farmer. This album is called "Jin Nong", and then some painters with some relationships with Jin Nong have received a few of them in it, mainly introducing Jinnong. This is a method of compilation. After "Jinnong", the next book is called "Qi Baishi". I think this editor -in -law's thought is more interesting. He attributed Hai Pai to Qi Baishi. It is not to say that Haipai is learning Qi Baishi, and Haipai is better than Qi Baishi, but he thinks that such a historical period is represented by Qi Baishi, and Haipai just made a pavement for Qi Baishi's appearance. I agree with this editorial idea that the most ruthless thing about the flowers and birds of Jinnong is Qi Baishi.
In the reason, Wu Changshuo is a so -called everyone in modern freehand flowers and birds, but I personally think that the humanistic realm expressed by Wu Changshuo is very poor. Wu Changshuo is also unlucky. If he did not have Qi Baishi, he might have a compatible, because a sudden Qi Baishi suddenly came out, and his work would be meaningless. The painting method of Wu Changshuo's flowers and birds is like a coat. It is not impatient to wear on Wu Changshuo. You ca n't see it. The same coat suddenly reaches Qi Baishi, which is very beautiful. In fact, Qi's appearance is Wu Changshuo, but Qi Baishi is too angry and feels too good for the aesthetics. The quality of the aesthetics is too good. Qi Baishi has more things on the rural carpenter. He only knows that it is good -looking, and he has not pursued it.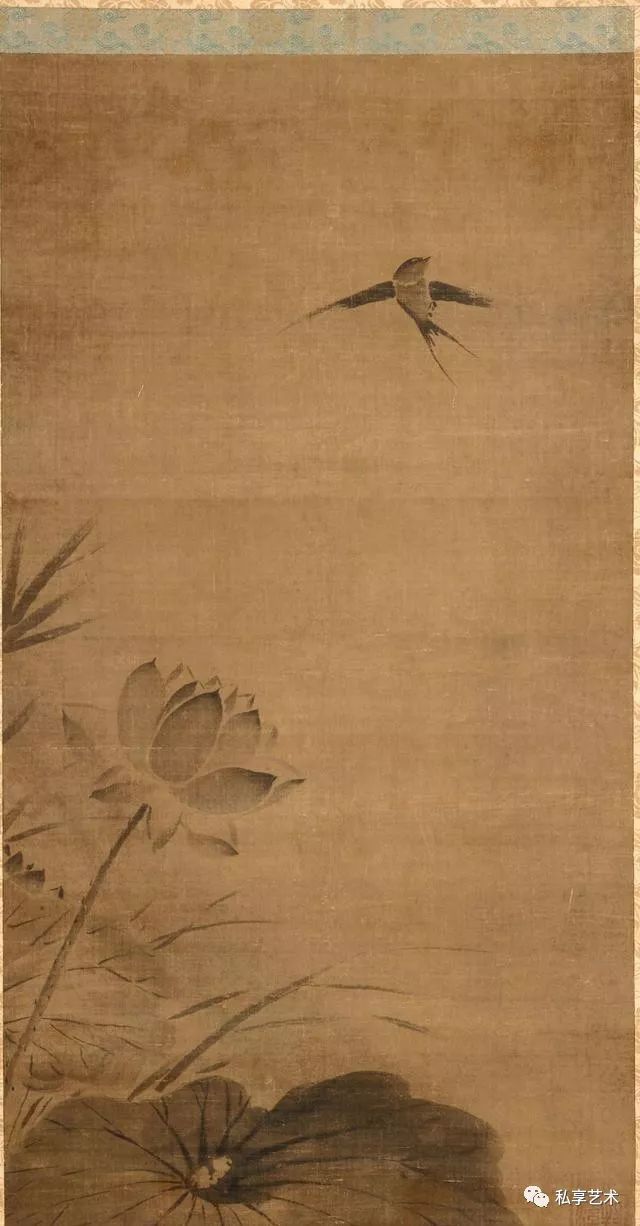 Wu Changshuo Agarwood Pavilion Peony Map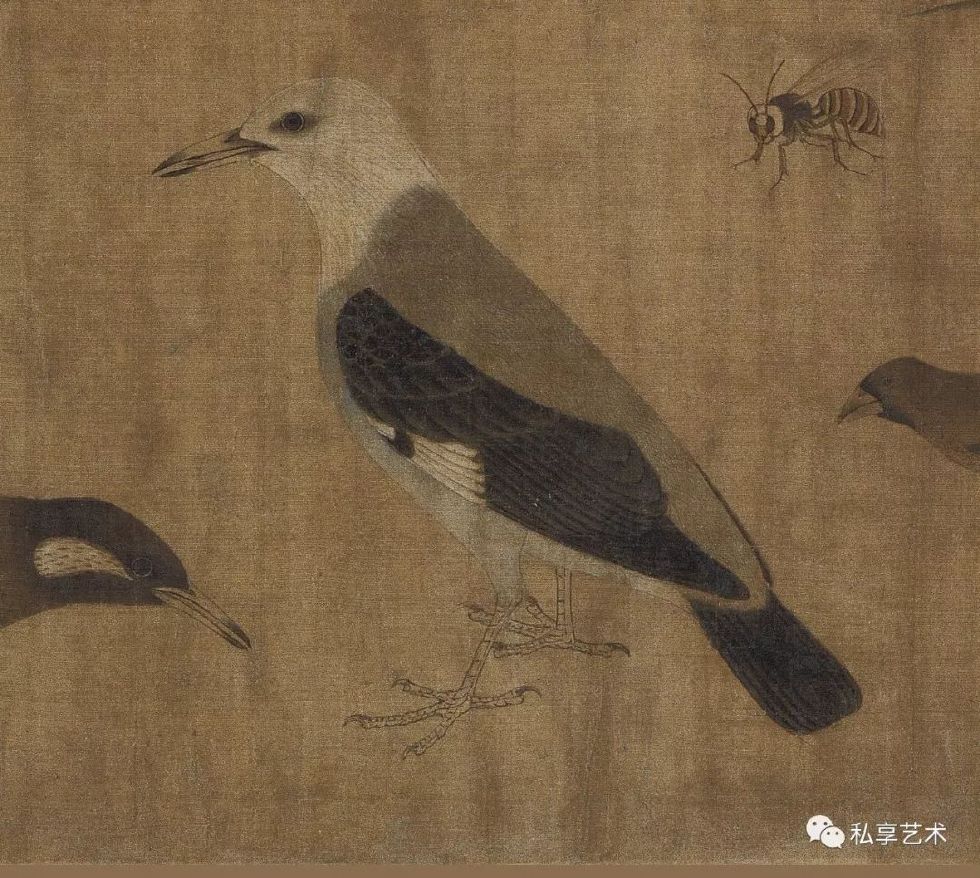 I think Qi Baishi is not enough on the veins, and he is a bit like Shi Tao. Of course, Qi Baishi was later dialed by Chen Shi, and the starting point was that Chen Shi had strengthened his confidence. Qi Baishi is very self -confident because of its low origin and a variety of land and carpenter. He learned to write poetry with the local little poets, and learned to paint with the local painter. Later, he met Chen Shijie. Chen Shi Zeng desperately praised him and affirmed him desperately. After eight years old, reform. After his reform, I think the form of painting becomes not important. He starts to show true self -confidence in his heart, and he starts to show very stubbornly. At this time, the paintings are indeed more complete. But at this time you look closely, his techniques have not actually exceeded Wu Changshuo. His technique Wu Changshuo has used it for a long time. In fact, this technique is not a problem at all. It is important to use this technique to express something. What expressed, the depth of humanities expressed, and the depth of the feeling of life expressed, Wu Changshuo could not be the same as Qi Baishi. So I think Qi Baishi is the last flower and bird painting master closest to us.

Qi Baishi Duoshou
The Metropolitan Metropolitan Art Museum Collection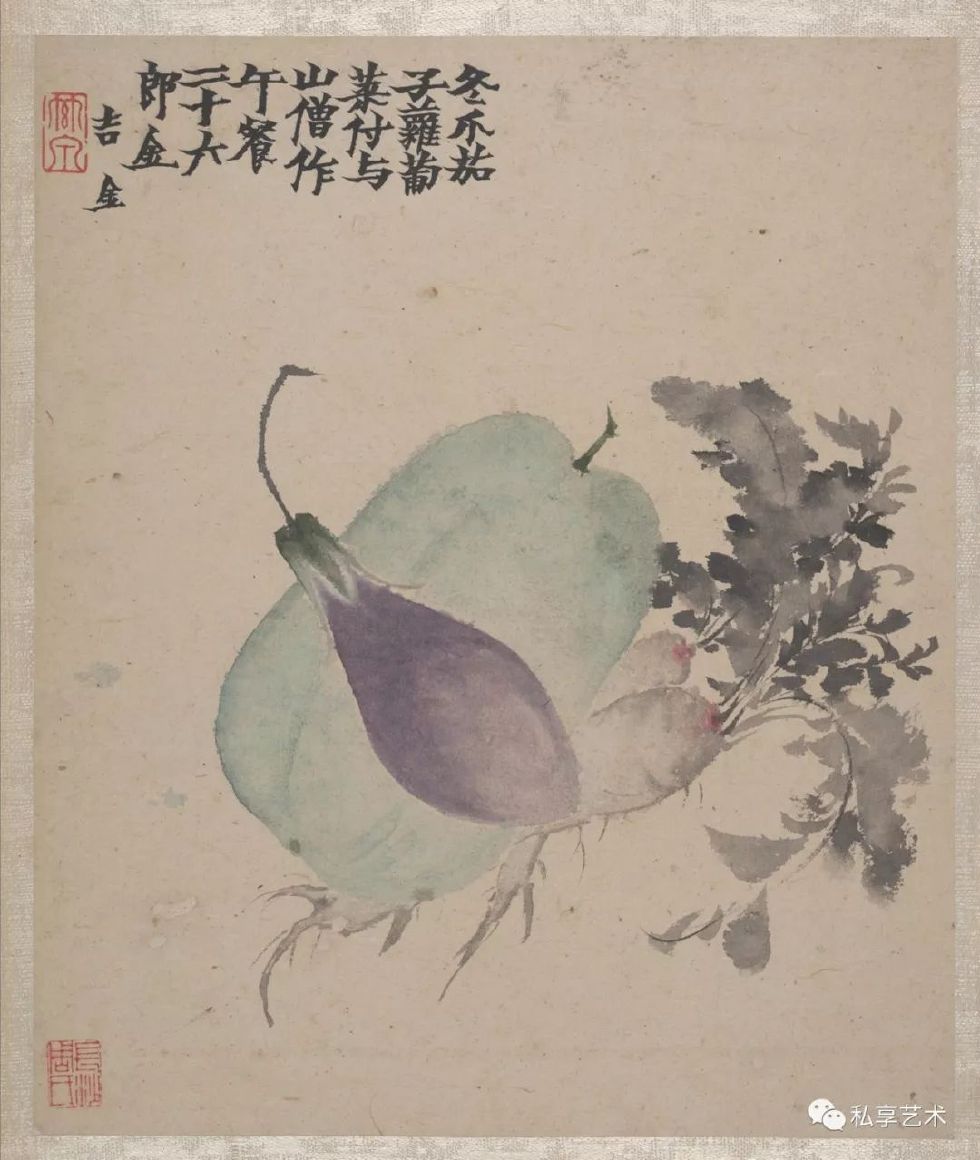 The Metropolitan Metropolitan Art Museum Collection