For a few days ago, this website will have developed an article in the future, and have received extensive attention from everyone.
Due to the wisdom New Town from the hundred ponds, only a Sun Jiang Bridge, and belongs to the three phases of the wisdom New Town, so many eyes are focused.
Recently, when Xiaobian is looking for information, it has seen information related to the future development of hundreds of Tongzi District and sharing with everyone.
Be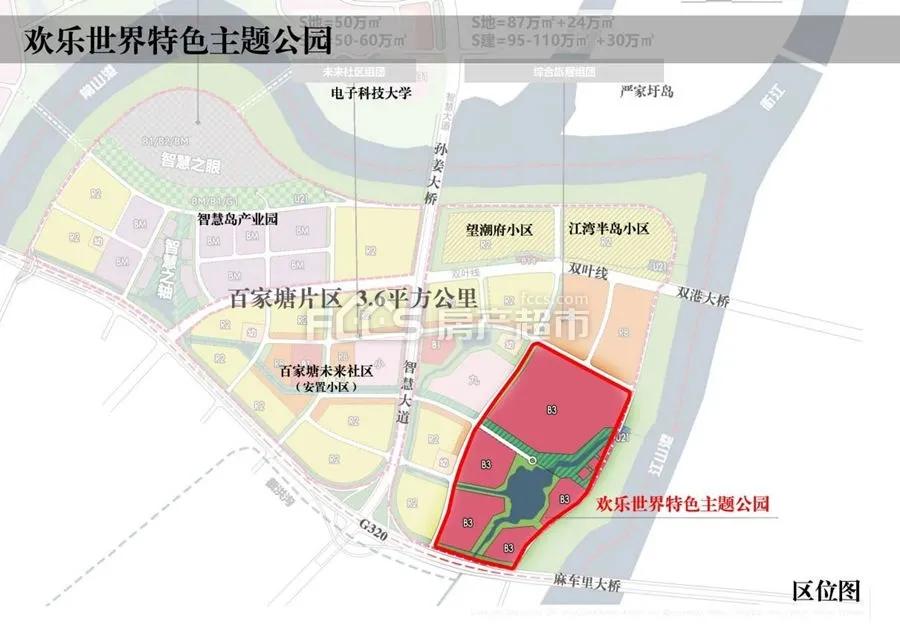 【one】
"Vitality New Zhangzhou Beautiful Garden" major project held on December 2020, 2020
Plan
In the competition,
Baijia Tong District Happy World Characteristic Theme Park Project
I was rated as a copper award.
The project is mentioned in the project, which is located in the wisdom New Town Baijia Tang District. It plans to invest 3 billion yuan, mainly building the theme hotel resort, high-end B & B, business service area, theme experience area, modern technology amusement area, water specialty amusement area, Chessboard theater, etc.
Of course, from the word "plan", it can also be understood as a beautiful imitation of the future in the future ~
After the project introduced, there is a chart about the hundred pond zones.
【two】
As can be seen from the figure,
Hundreds of Tangcun District Overall Planning
3.6 square kilometers
In addition to the current area
Outside the Wangchao and Jiangwan Peninsula
There is also the city village renovation project used in the construction of the previous land acquisition, and the figure is marked as
Baijiatang Future Community (Resettlement Community) Project
. These are currently known.
In addition, the joyful world characteristic theme park project mentioned earlier is the first time.
It can also be seen from the figure that there is a lot of large and small in the district.
There are also some educational land of two types of living land (R2).
Always along the mountain port, there is
Wisdom Eyes and Smart Island Industry Park
Wait for a project.
Of course, the figure
Also just as a reference, how will it develop construction in the future, or is based on the final publicity information.
This website will continue to pay attention!
Be
Be