It is said that "there is no hundred days of red", the four seasons are more replaced, the nature is true, the beautiful flowers can't be unbeaten, this is no way, but the jade jade is different, it can leave a wonderful thing forever Live, this is also a great cause of people's favorite. A fan that I really like flowers, she has collected two tourmaline flowers, and she has never set it to wear. She recently contacted Xiao Huang. After a few days, she is her 20th birthday. She wants to use her first pay. Customize a gift to yourself, give yourself 20 years old, I wish you a beautiful flower forever!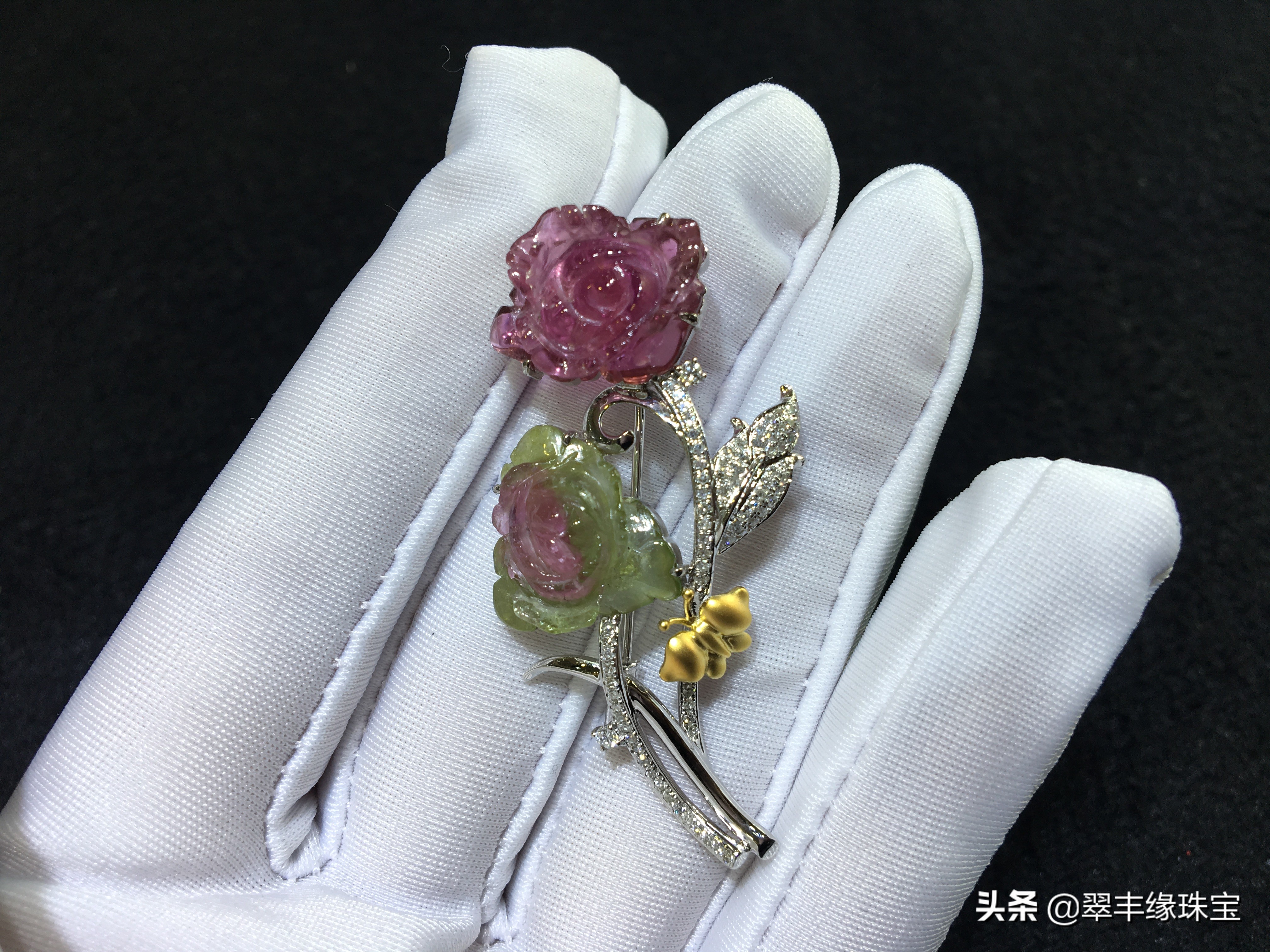 Design Figure 1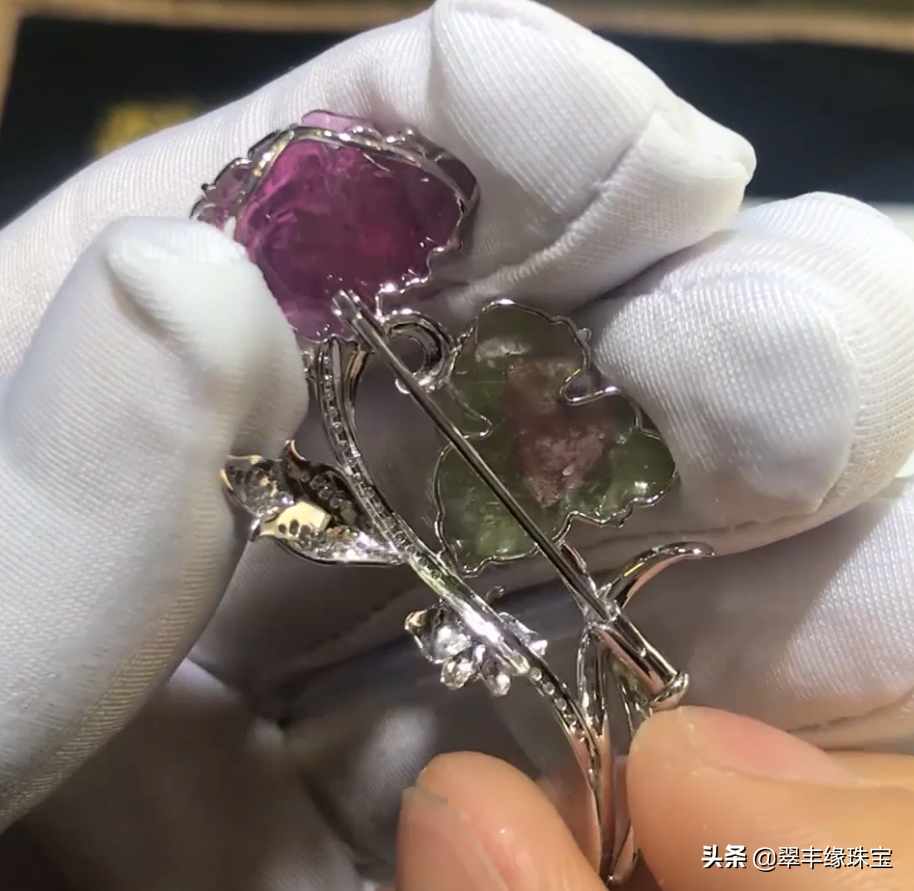 Design Figure 2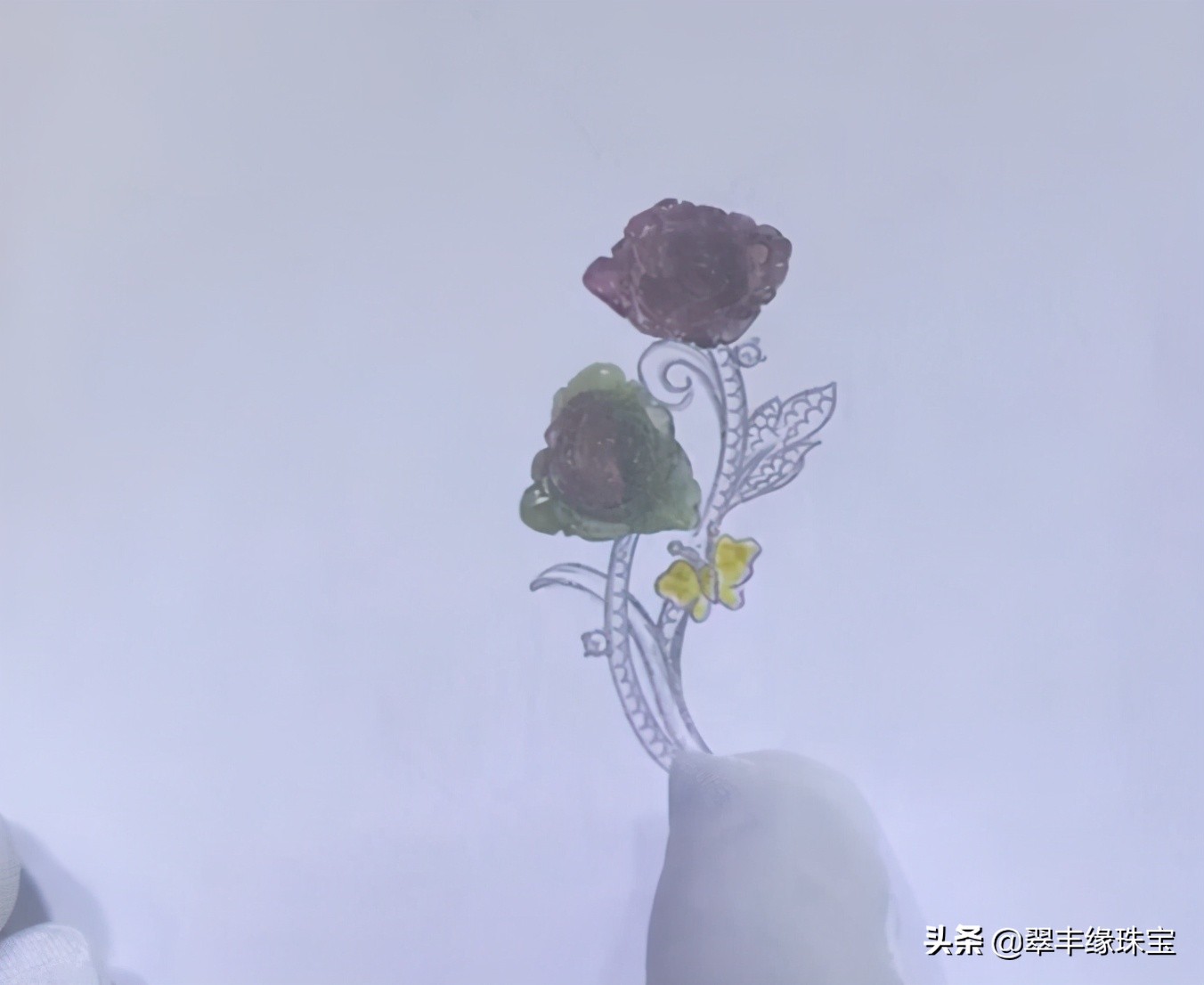 Xiao Huang received a tourmaline, combined with fans's budget, gave two design charts [left left]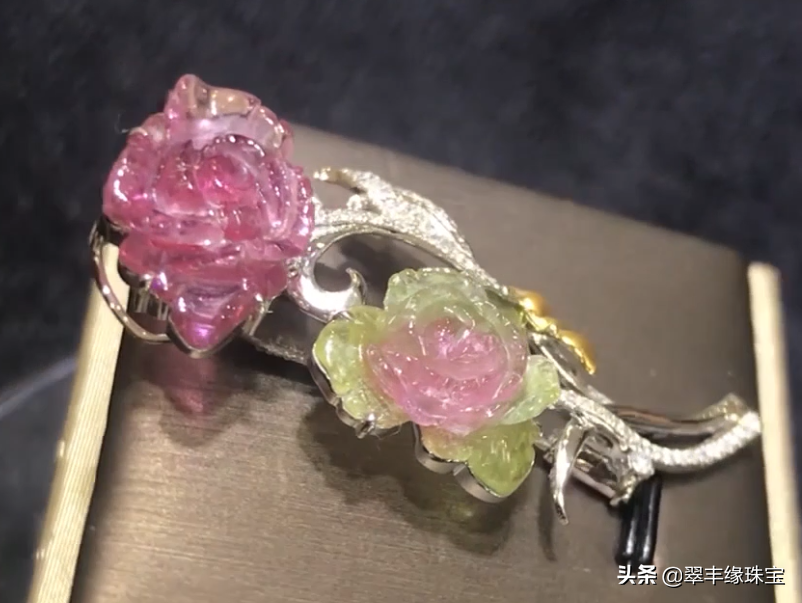 front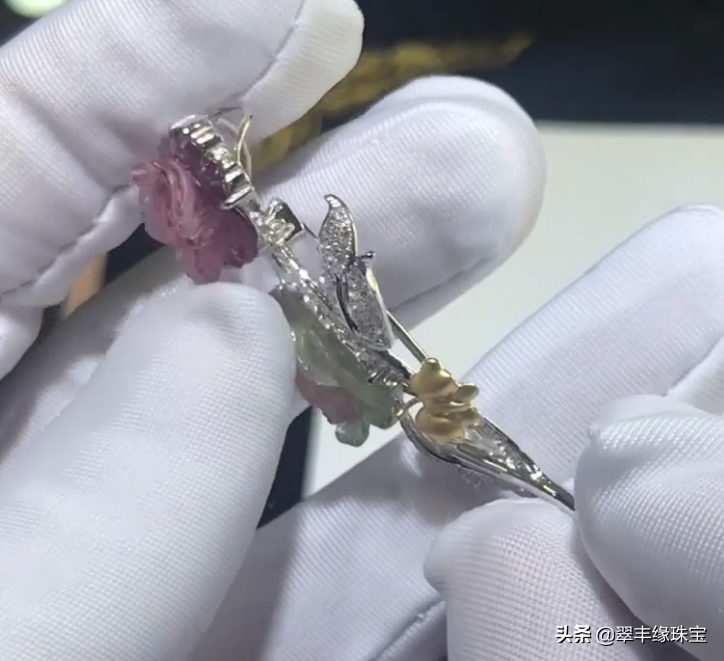 Positive, a red flower is placed on top, and the other red greenery is below, 18K gold is mixed with diamonds, the leaves are diamonds, and a gold butterfly is also carved, and it is sandblasting. Effect [left]
side

Side effect [left]
bottom
At the bottom, the tourmaline has no back cover, brooch pendant dual-purpose [left]
Will this design style idea will you like? Welcome everyone to leave a message, oh, we will see it in the next period!