Recently weaved pink clothes, so the name is full of pink.
Two cashmere lines have a wool wiring. This cashmere is bought by Sisi family. It feels soft and waxy. It is comfortable to wash the fluffy. I regret buying less.
Clothing 54, bust 82.
Attachment weaving process: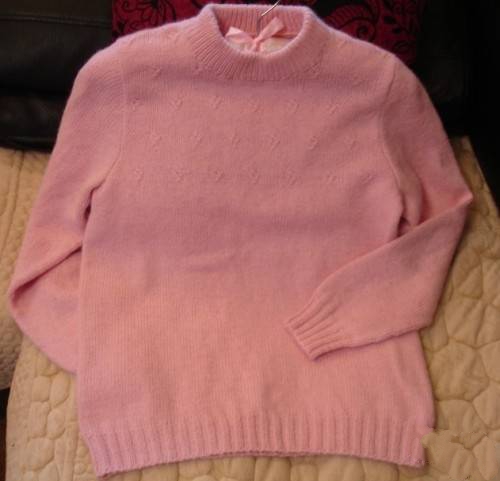 The 11th needle is 5 cm long, and the 10th needle is evenly added with 12 needles to 220 needle. Do not reduce the weaving to the length of 35 cm.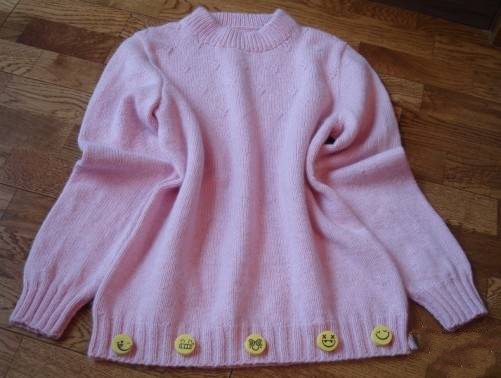 The specific opening is: 1-5-1, 2-2-2, 2-1-5, and there are 82 stitches left after the reduction. After the front film is opened, weave 11 centimeters long and open the neckline, 1-16-1, 2-3-1, 2-2-3, 2-1-1 finish and reduce the needle 22 stitches on the shoulders, and then weave it up enough After the pendant is 19 cm long, weave 7, 7, and 8 oblique shoulders. You can pick your favorite tricks in your chest.
No. 11 knitted double thread 52 stitches and 5 cm long, evenly added to the 10th needle to 60 knitting full needle, the sleeve with the needle is 10-1-12, the sleeve is 84 stitches, and the cuffs needle: 2-5-1 , 2-2-2, 2-1-14, 2-2-2, there are 30 stitches in the sleeve mountain, flat collection.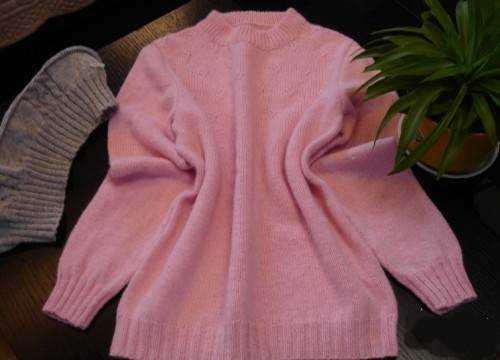 The manuscript comes from the Internet. If there is any infringement, please make a private message! Thank you teachers for sharing! Love life love woven