Foreword: Some time ago, my wife celebrated her birthday. In order to thank her for giving me a pair of children, my son was going to elementary school, so I bought her a new Honda CRV fashion model in 2019. With two keys on the car, my wife also returned to her generously, and another one made me keep it on behalf of it.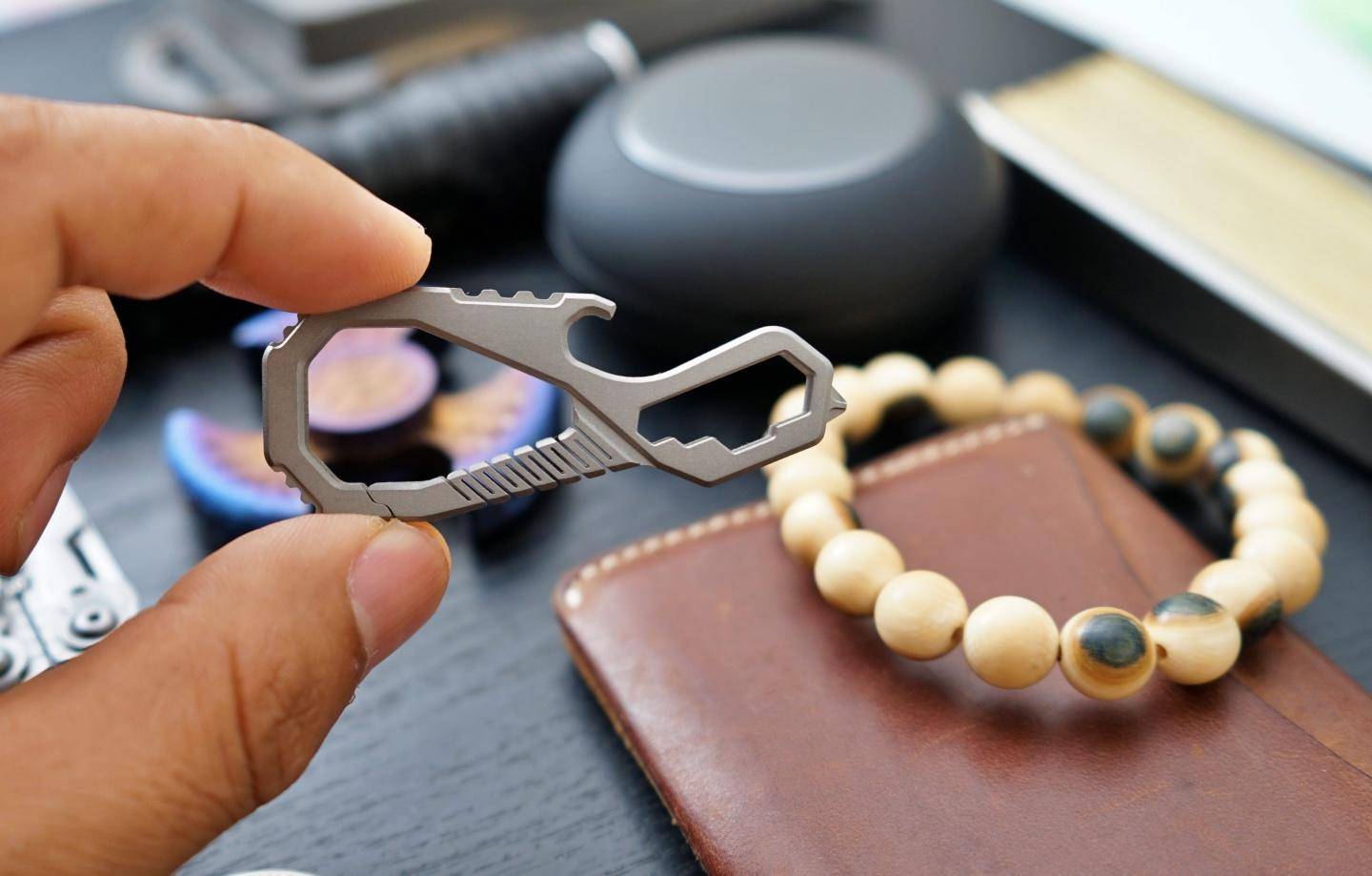 Later, I thought about the keychain to the keychain, because although I had little chance of opening the CRV myself, in case I opened it, I couldn't be bare on the key. As a result, my EDC's fanaticism was committed again.
After matching my wife a set of Figo FEGVE titanium alloy key ring, I thought that I should also have a titanium alloy all -in -one keychain, but I want to integrate multi -functional tool functions. Just started his new multifunctional titanium alloy all -in -one keychain.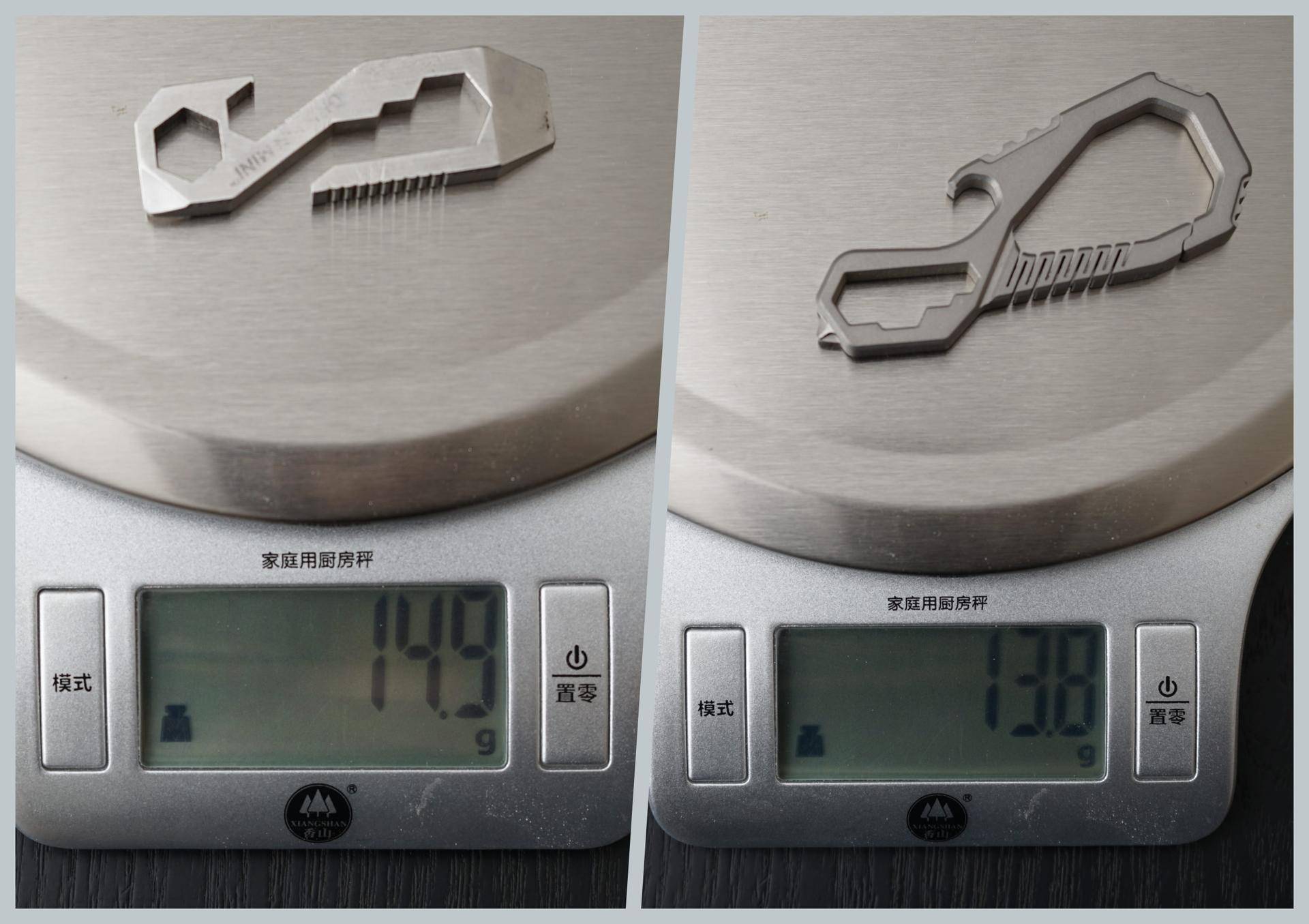 What is integrated keychain?
Some people may ask what is the all -in -one keychain. In fact, the all -in -one keychain is relative to the ordinary keychain. The ordinary keychain is generally composed of spring, shot, hook bodies, rivets and other parts. It will be loose or damaged for a long time.
The all -in -one keychain is made of titanium alloy cutting and processing. In terms of cost, it is much higher than that of ordinary keychains. Those who know the processing of the machine should understand that the titanium alloy material is relatively sticky, and the cutting itself is not aluminum. Metal or stainless steel is easier.
Secondly, the processing cost of line -cutting is more expensive than that of ordinary machines, and it is more compared to the ordinary keychain of the cast.
But the advantage of writing this cut is more durable and simple. Of course, the advantage of Fegve multifunctional titanium alloy all -in -one keychain is also the patented design of its line -cut integrated shoton, which makes each of his family special.
Below is a display at different angles. The overall sandblasting treatment is gray surface with a thickness of about 5mm.
In order to increase the aesthetics, the FEGVE multi -function titanium alloy all -in -one keychain also adds heat dissipation vertical sculptures similar to weapons and equipment.
What's the difference between titanium alloy?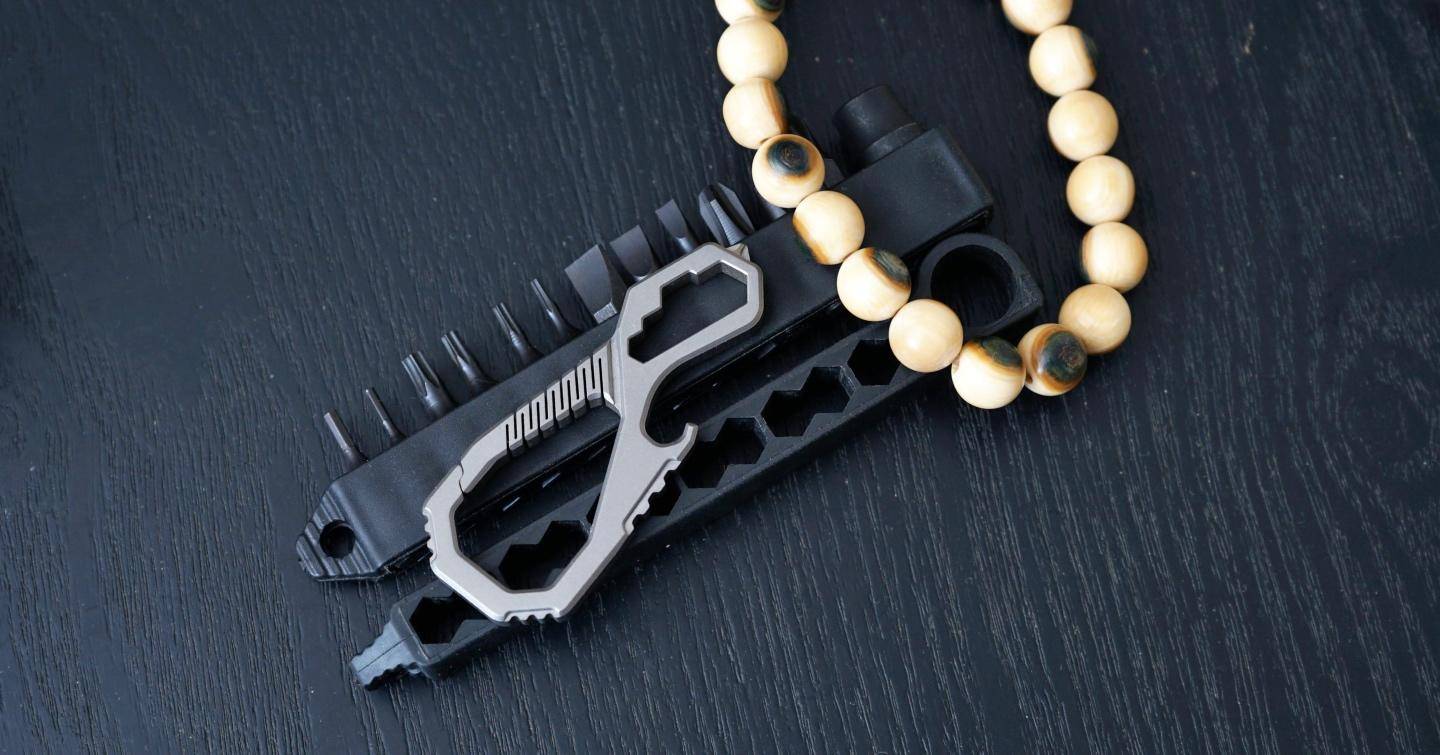 Titanium alloy materials are no stranger to playing EDC and outdoor people. From the fingertips of fingertips in 2017, to the popular collecting tools in recent years, it has its figure. This material density is 60%of the steel, but it has the same strength as the steel. Its elastic deformation is better than the magnesium aluminum alloy, and it has the characteristics of corrosion resistance and high temperature resistance.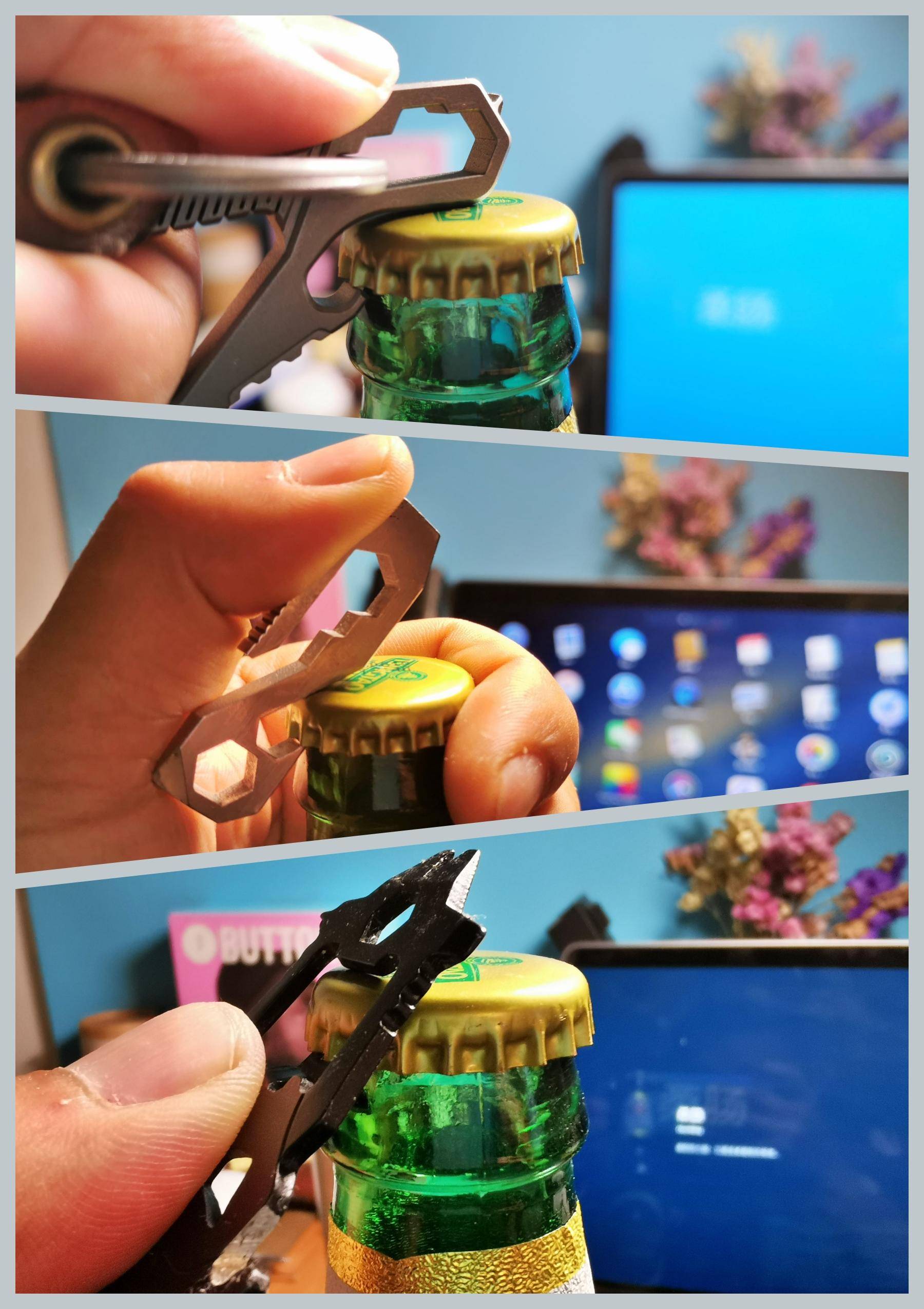 I personally prefer the EDC product of titanium alloy material, because it does not have to worry about rusting problems at all, which is more stable than stainless steel, and can also DIY later. By controlling the barbecue temperature, it can be used to bake blue with bright fire. It can form a dense oxidation layer on the surface, and it is cash, red, blue, purple, gray, black and other colors, which are very beautiful.
FEGVE multi -function titanium alloy all -in -one keychain is much larger than another American Griffin Pocket Tool "Gryphon" EDC palm tool, but it is lighter than it in terms of weight.
Compared with the car keychain sold by the Internet, its weight is 52%lighter.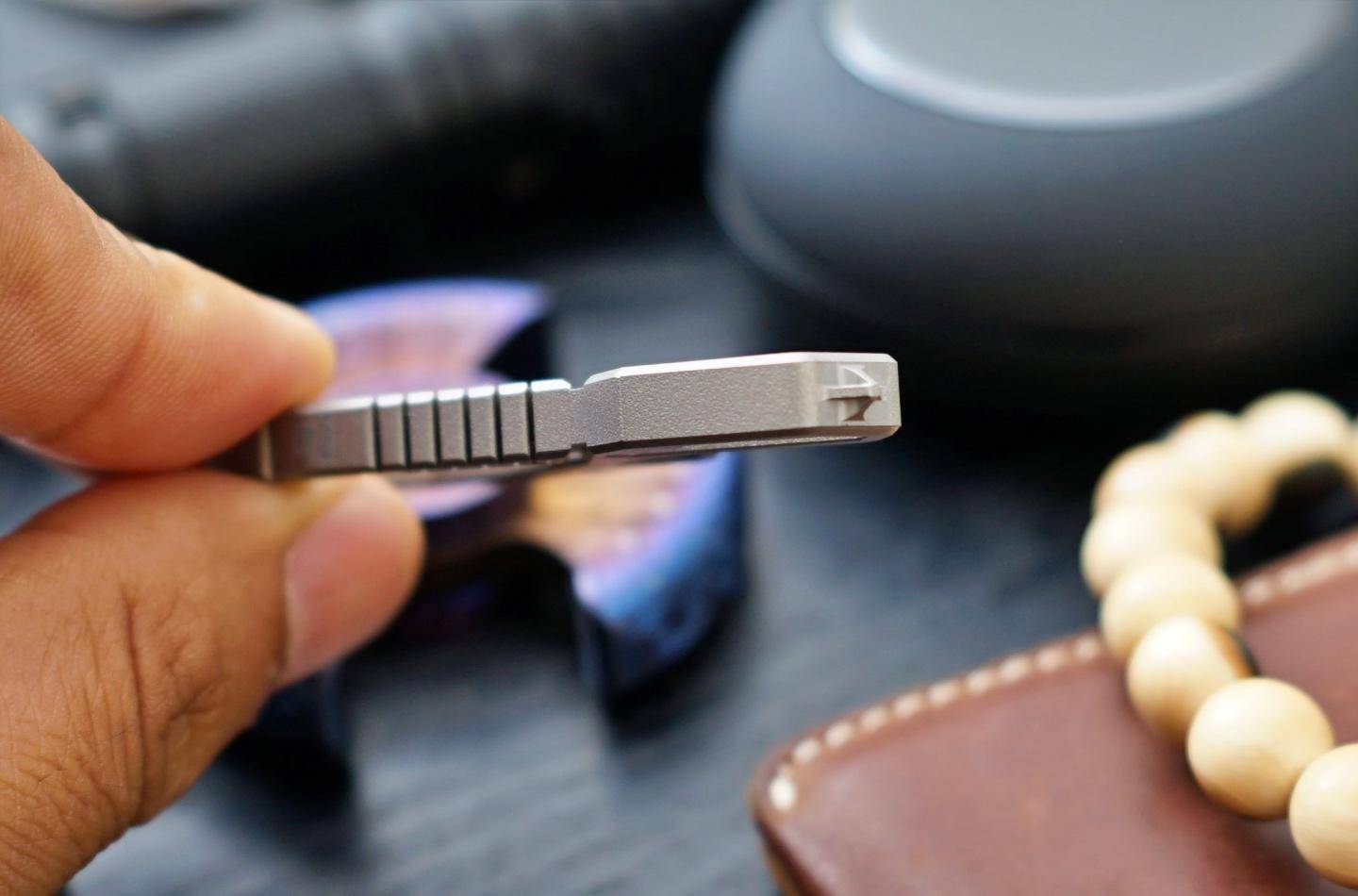 What are the functions of EDC tools?
EDC small tools are actually small objects that have become popular in recent years, such as SOG skull small tools, which integrates nearly 10 functions such as grinding stones, bottle opening, hexagon wrench, screw batch, nailing device. The shape is also cool, but because there are too many corners, it is not suitable for use as a keychain.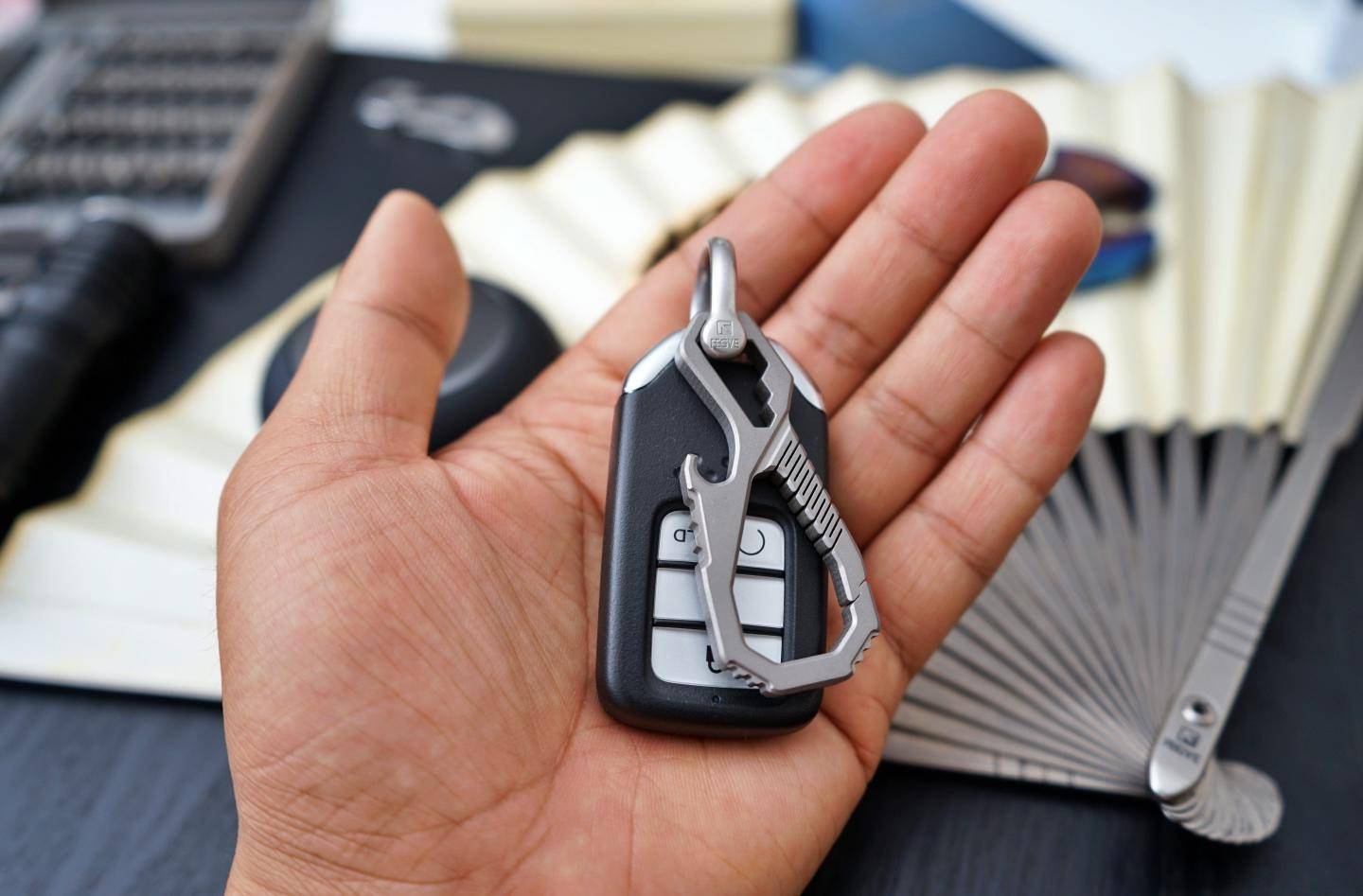 The FEGVE multi -function titanium alloy all -in -one keychain has not so many functions, but the appearance is simpler, which has a combination of the design of the GRIFFIN POCKET TOOL "griffin" EDC palm tool. The function of the model hexagon wrench.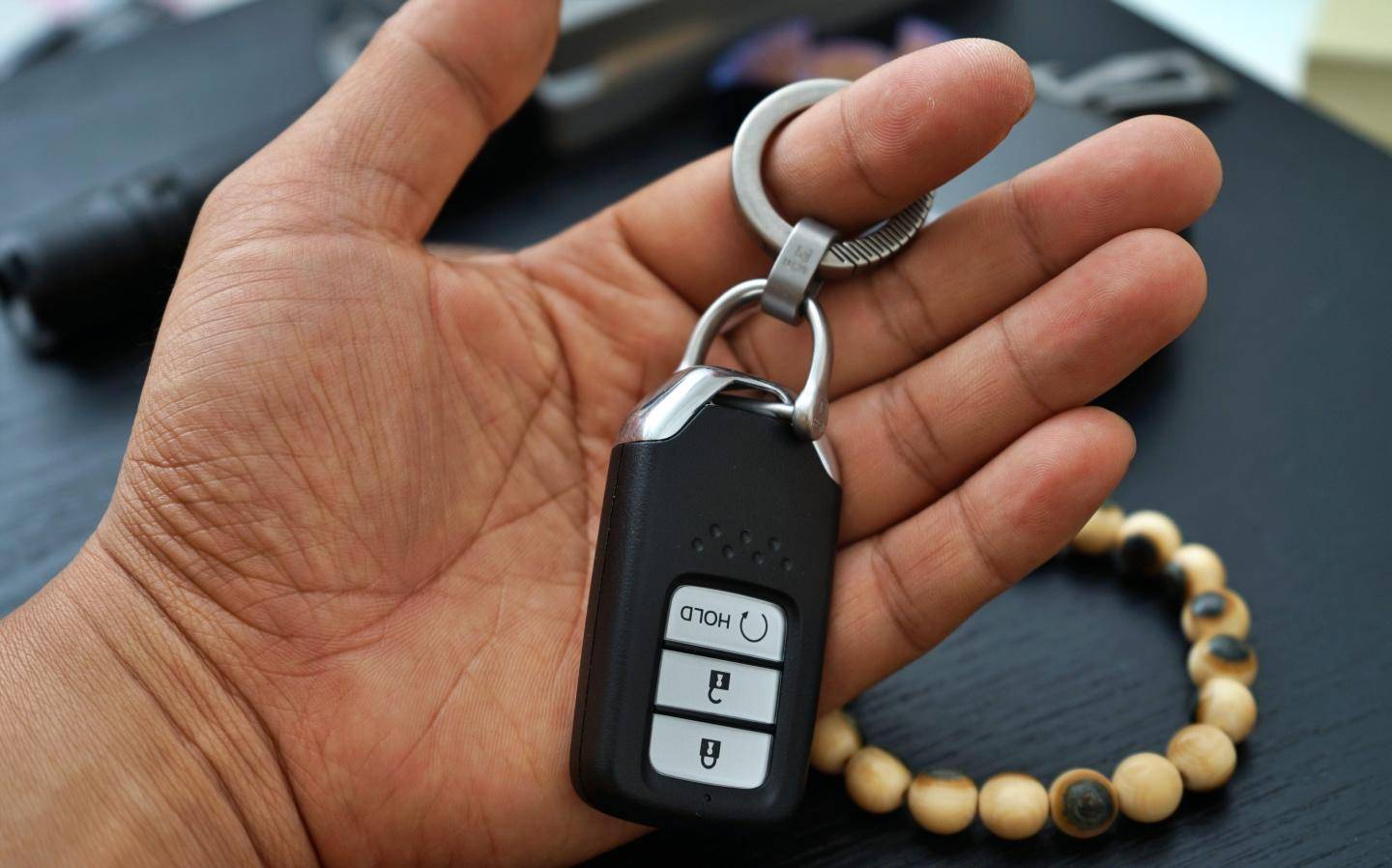 From the perspective of functional practicality, the small cross screw batch and four models hexagon wrenchs are better than not. As for more usefulness, it can't be talked about, similar to other palms.
However, if you want to say that the bottle -opening function, I personally feel that the FEGVE multi -function titanium alloy keychain is better to work better than the other two models, which is very easy to use.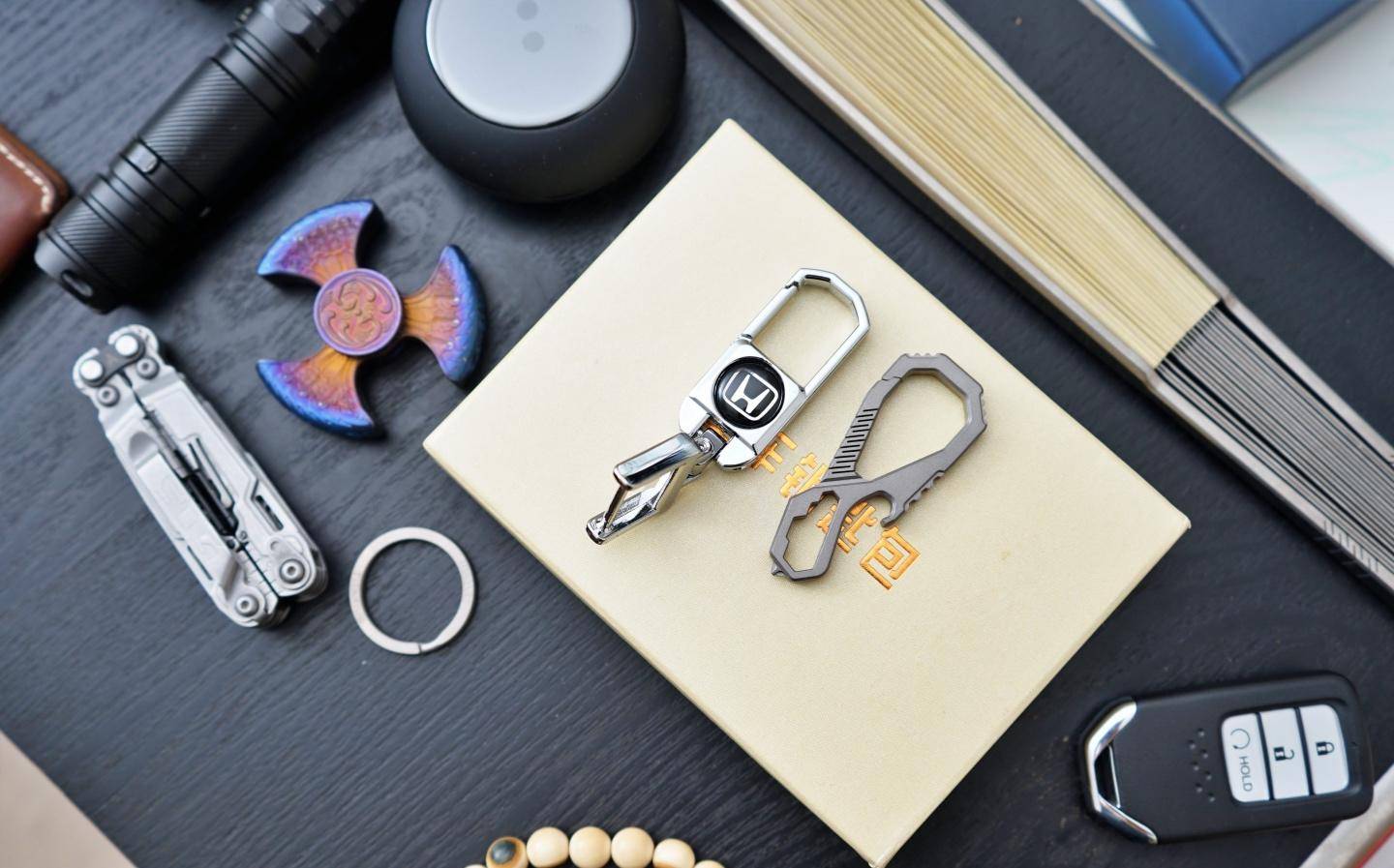 The irregular arc design of the bottle opening device makes the fulcrum closer to the middle of the bottle cap, and the buckle below can firmly grasp the corner of the beer bottle cap, and open it easily.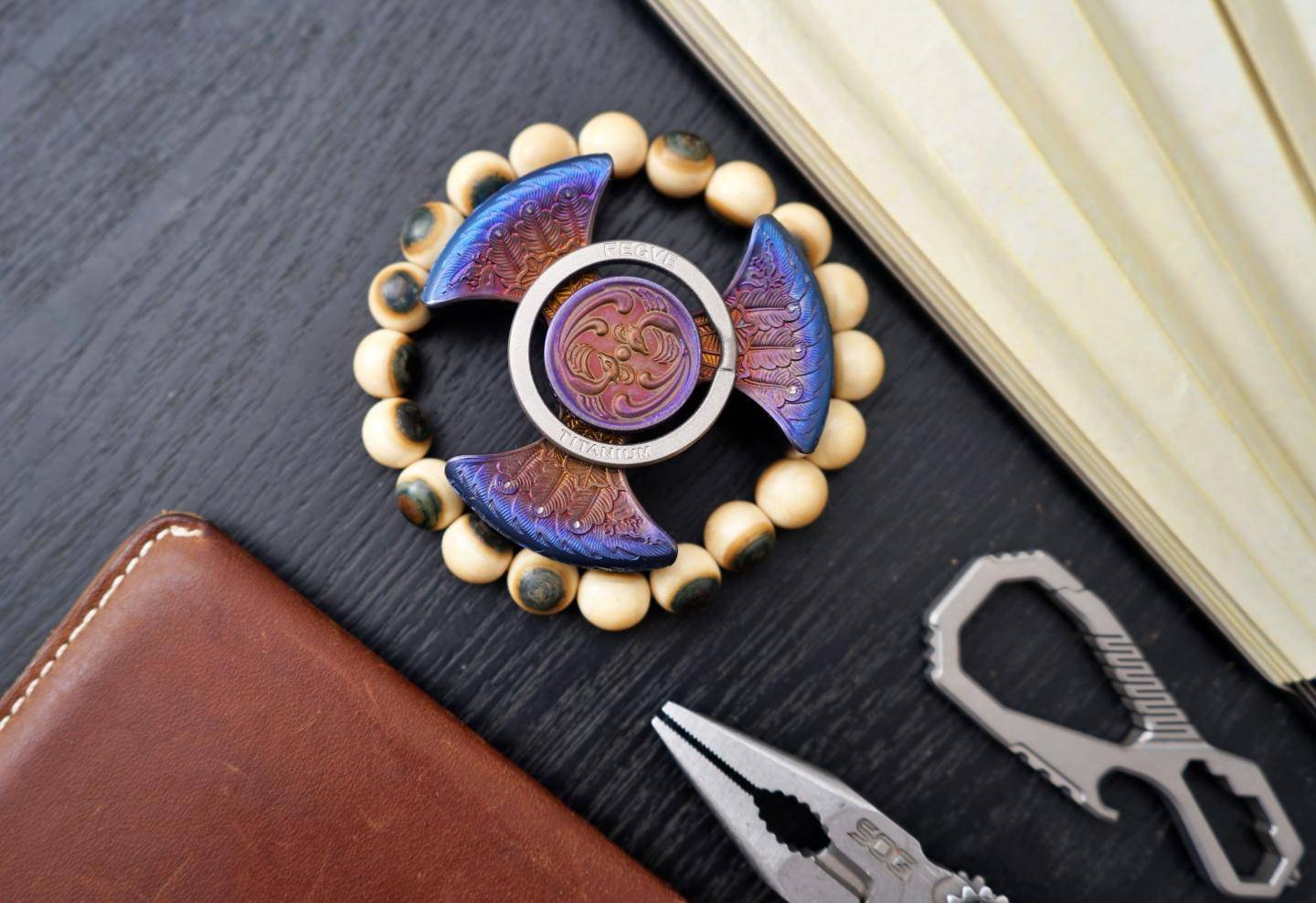 Is it easy to hang the key?
Of course I bought it to be used to hang the keys. Originally planned to use the titanium alloy ring trailer key with FEGVE multi -function titanium alloy keychain, and later found that the width of this ring was a bit width.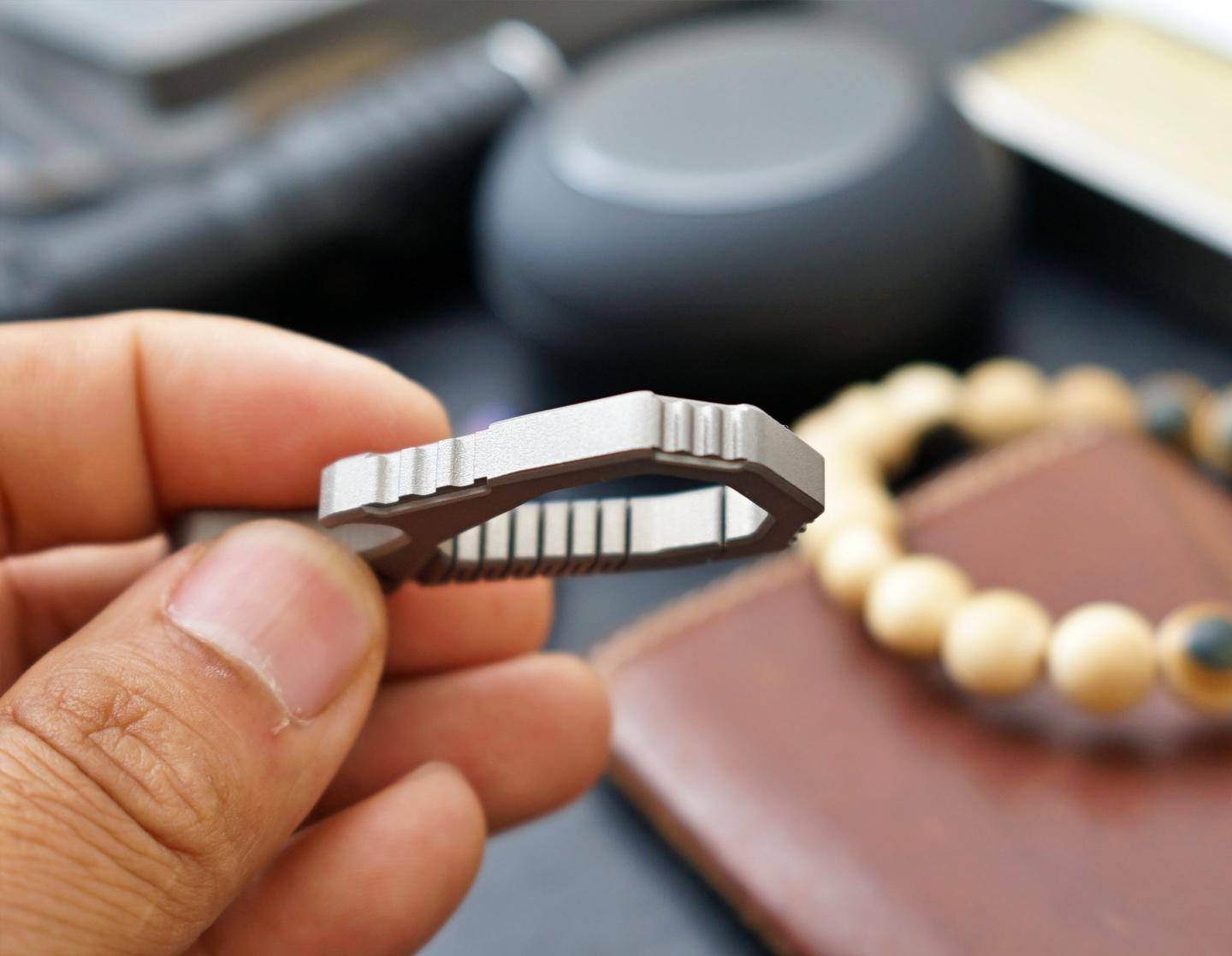 Later, I simply equipped a horseshoe buckle. In this way, the FEGVE multi -function titanium alloy keychain can be perfectly trailer keychain. Personally, it feels very man's design, but there is no bulky feeling of those silly large keychains.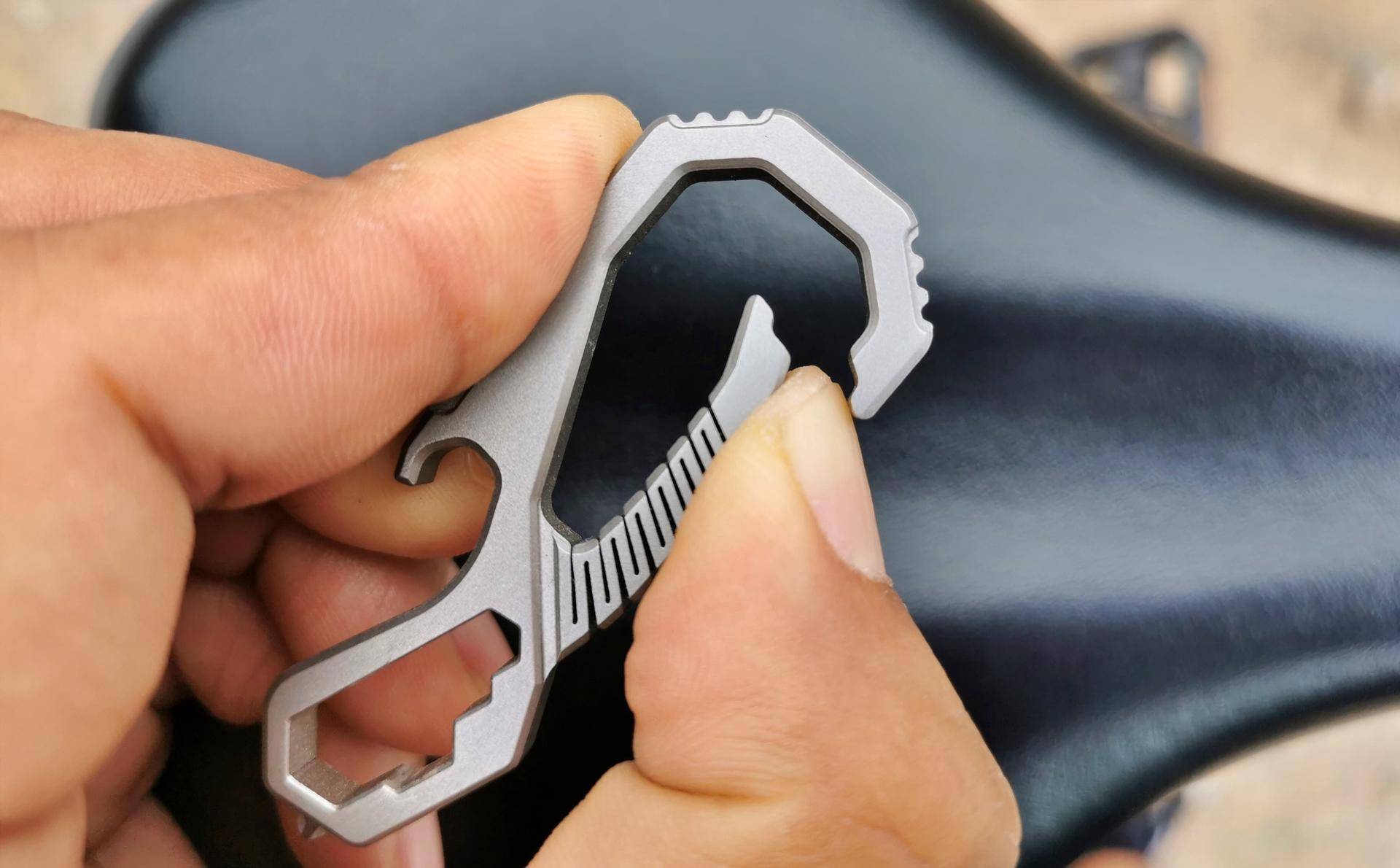 summary
In short, as an EDC player and tool enthusiast, the FEGVE titanium alloy all -in -one keychain ** still maintains the high -precision process characteristics of its line -cutting, and is more textured and durable than ordinary keychains. If the factory can be treated with grilled color, it may be a little bit higher than the simple sandblast treatment. After all, the titanium alloy baked blue can show the different materials.