Xiao Qiushui Press:
This time I went to Guangxi and knew it was cold, so I made enough preparations in advance -to say that comparison is because it is not enough, forgetting to bring a scarf and gloves, so when it is cold, the little hand has nowhere to place it, so I have to put it in a bag in a bag. This is why the photos taken this time are relatively small.
As for the whole body, it is complete.
In the down jacket, there is a cashmere sweater, and there is a German -poured warm underwear (the cashmere sweater and the virtue have been worn for a long time, and you have not had time to push the text. The other set of warm clothes is also brought. The "hot -handed" autumn clothes made! The warmth of the lock will also heat it by itself.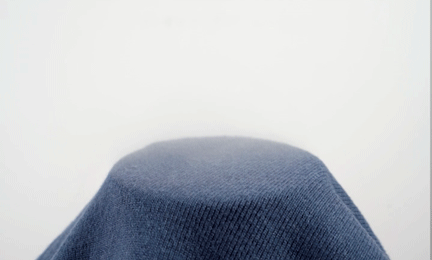 Inside it is the warm -up chest "Girls who are afraid of cold! "Underwear" that keeps warm than warm underwear, one piece = bras+warm clothes+base ")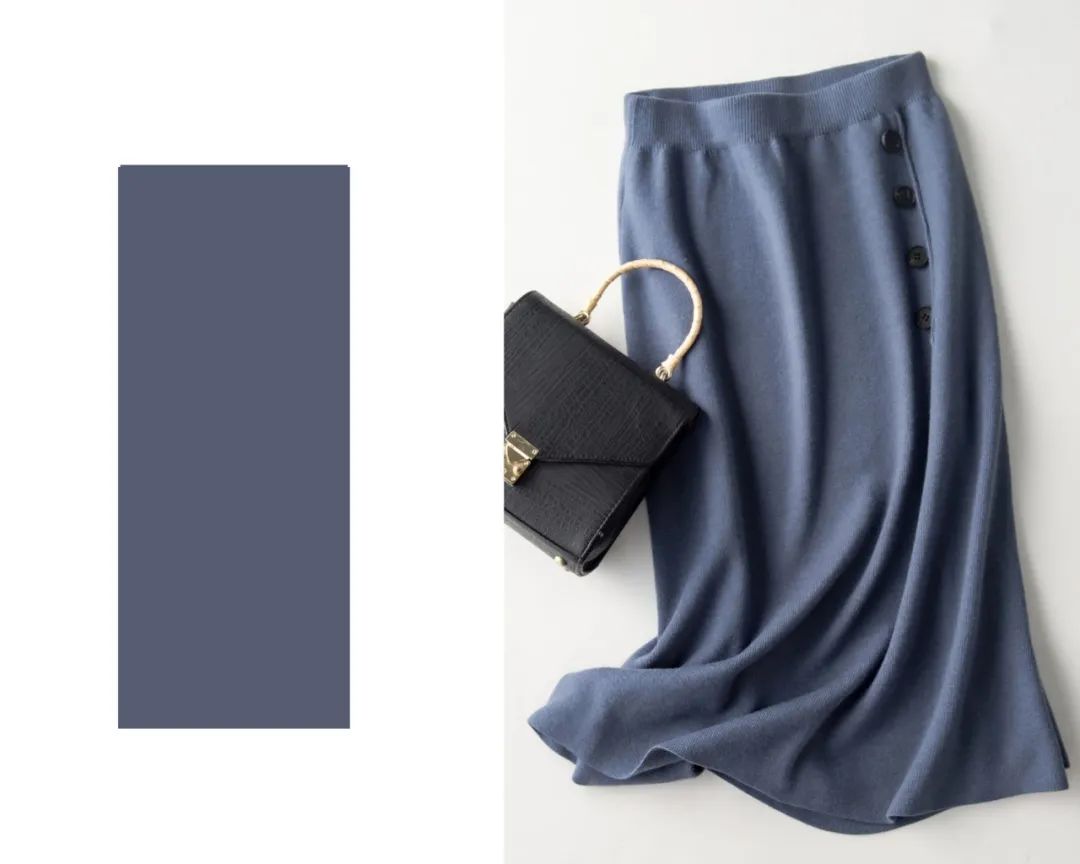 The lower body is:
Pluffy leggings ("You can wear calfs in autumn and winter! The constant temperature is 37 ° C, how to make it beautiful")
Knitting skirt (that is, to be pushed today, I chose black, versatile)
Snow boots (push next time, warm and comfortable. In Shenzhen, it may not be able to wear a few days in a year, but I will also go to the cold place. Fortunately, this pair of boots, and dad with velvet shoes this time )
Add velvet socks (there is in the store, there is no tweet, 39 yuan to buy two gets two)
It's a pity that I only received a warm hand today, otherwise they would take it.
Suppliers of knitted skirts and snow boots, and a peach pants are also good, this time I also wear it. In fact, to meet this supplier, it is because of peach pants. As soon as I tried it, it really was good. This supplier was particularly nice. The sample has been issued for a long time, but I never urged me to post a tweet. There are still many people who have been on the shelf but not pushing the article. All those who are on the shelves are tried.)
Today's recommendation should have been knitted skirts and shoes, because these two themselves can be matched, and they are both cold clothes, but then think about it, let's separate, so you can introduce it in detail.
Regarding shoes, if someone bought it first (after all, there is a detailed explanation of the product page), there is a reminder: Some people may not wear wool shoes, and they will use the zipper anxiously after getting it. Mao Mao twisted into the zipper, thinking that it was a product problem, but it was not.
In the picture below, Mao Mao is very easy to twist between the zipper.
The correct way is to make the hair inside. Between the zipper and the hair, there is a leather edge to be separated. As long as the hair does not appear outside, there will be no problem.
How do I know? After all, I am from Shandong. I thought this was a common sense since I was a child, but later I found that someone may not know, so I specifically explained it.
The following is a detailed introduction to knitted skirts:
When winter is getting colder, we are more and more greedy and warm.
Open the current street shot,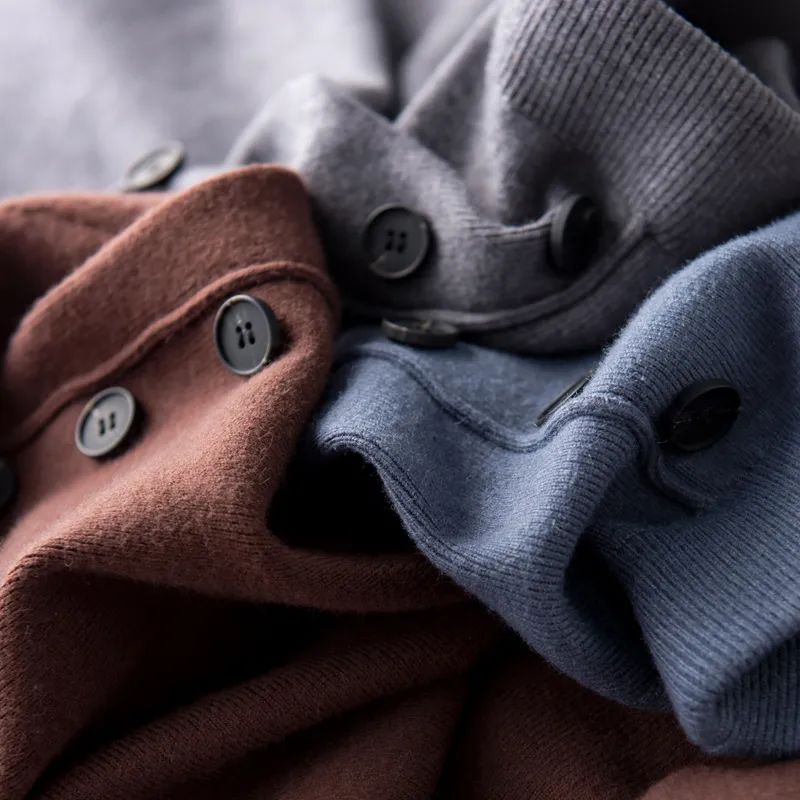 Sweater+A -line skirt
Definitely the most worth learning match in autumn and winter, and I am also wearing it every day.
most
A match.
Almost suitable for girls with a figure, meat with meat, and leg -shape problems can be perfectly modified. The most important thing is to show long legs.
Heart wearing
"
I found this autumn and winter with just needed money in the full -bodied wardrobe. It is also the one I have the highest utilization rate in daily wear.
"Semi -button design cloud -sensitive knitted A -line skirt"
Recommend to everyone.
Its version does not limit the body, it is thin and covered with meat, and it is very textured.
Can be commute and casual
, Can easily wear a natural sense of fashion.
I just felt it just got it
Fluffy and soft
, Put on your body is a soft touch, because
Edition is very scaled
Zhou Zhengzheng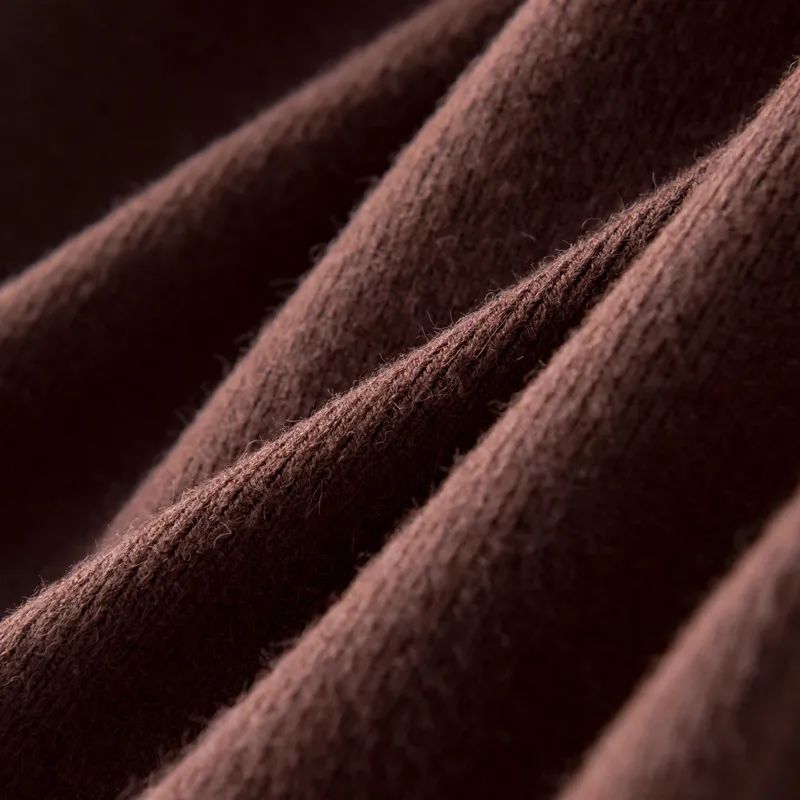 Very tolerant
The casual version will not seem listless.
Haze blue, brown, black, gray
It can be matched with all kinds of clothes in our wardrobe. It is not afraid of panic matches at night.
Its color and texture are particularly very good in the dull winter.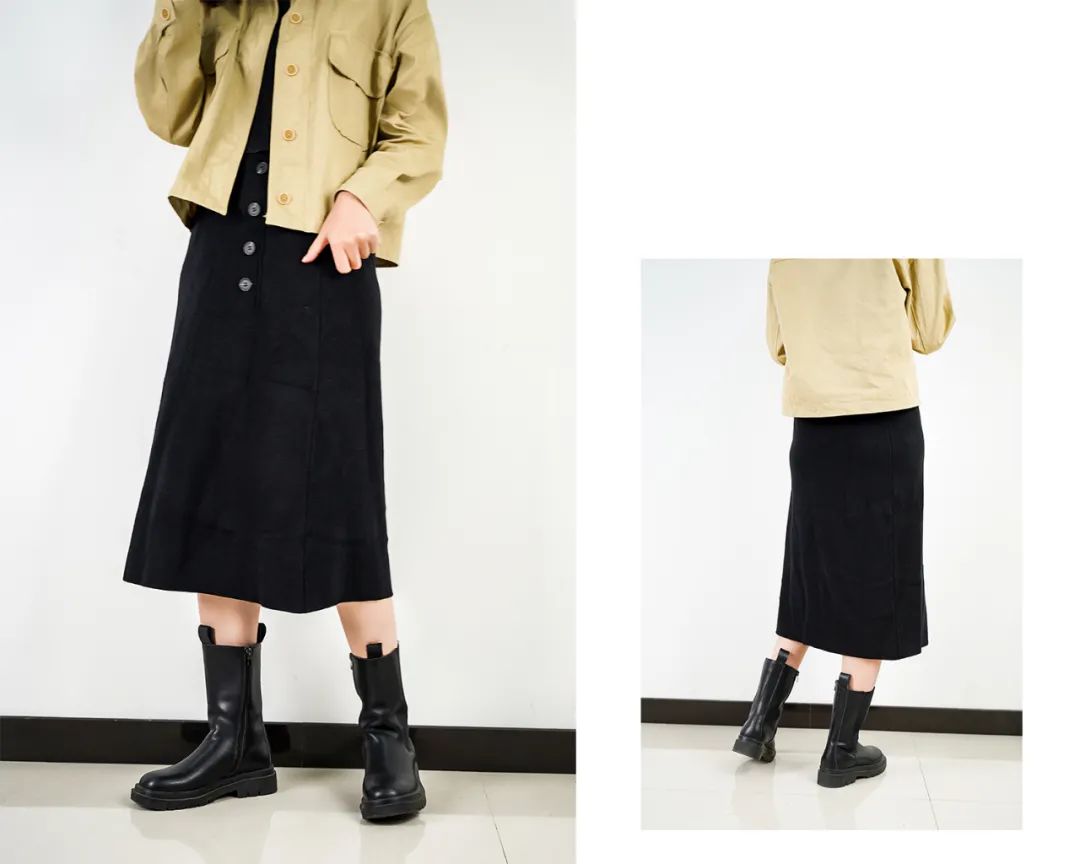 practical,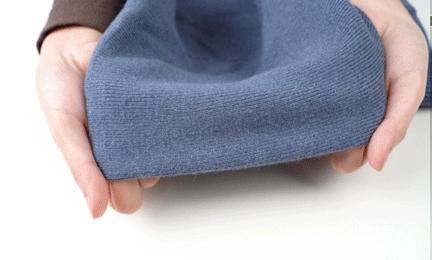 Daily commuting or school can be worn. Moderate thickness and smooth pendant, one can make you one piece
Three seasons of spring and autumn and winter
Matching.
Original price: 6 168/per piece,
Reader discount direct descending 读 79
手 89/one piece
1 A -character version, repair cross -big, leg -leg -leg type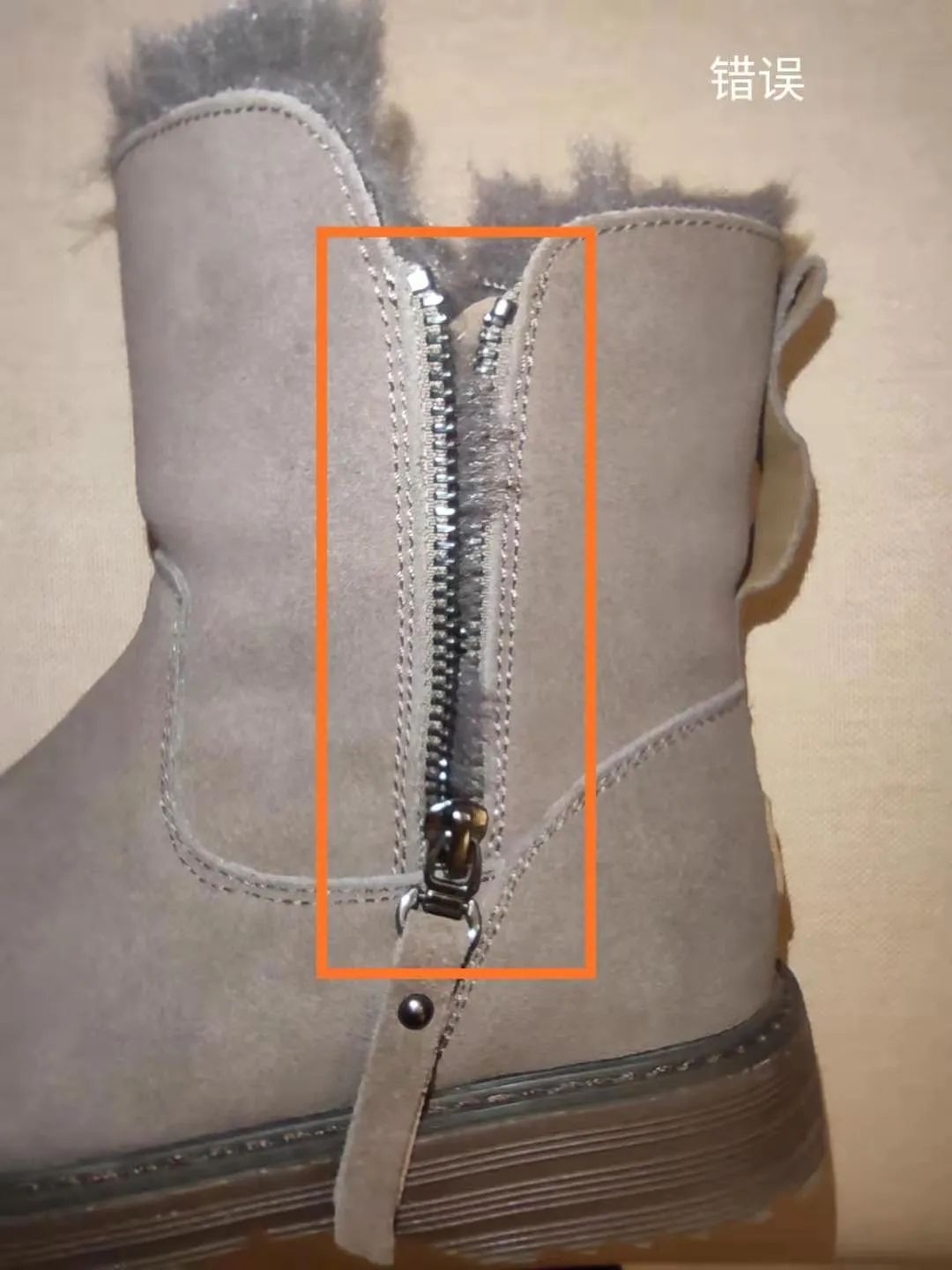 Create a beautiful comic leg in one second
Girls with width or leg shape, if wearing
Tights

Umbrella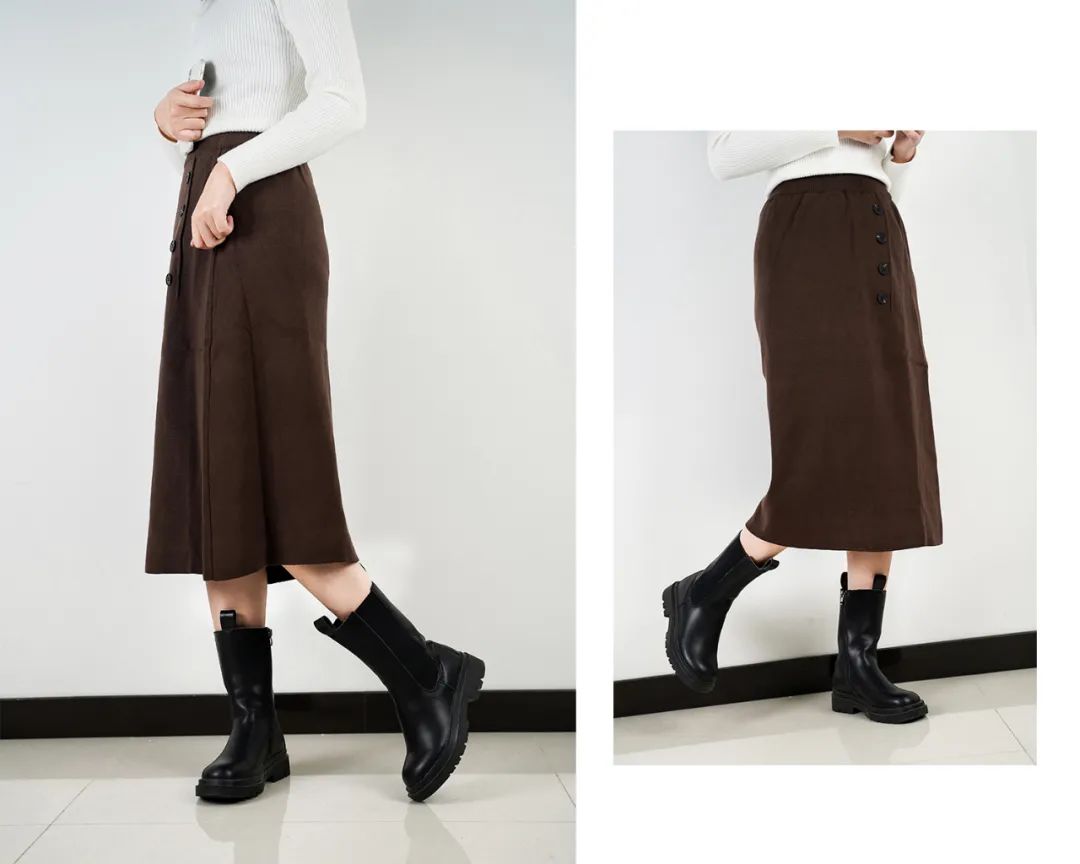 or
Hip shape
The skirt is really exposed.
In fact, there is a better choice to modify the figure,
Magnify your body's shape advantages
This
A -character version
The three -dimensional tailoring skirt can adapt to people of different body shapes. Because the straight -line version can be visually narrowed, it slims but does not tighten the hips, and it can also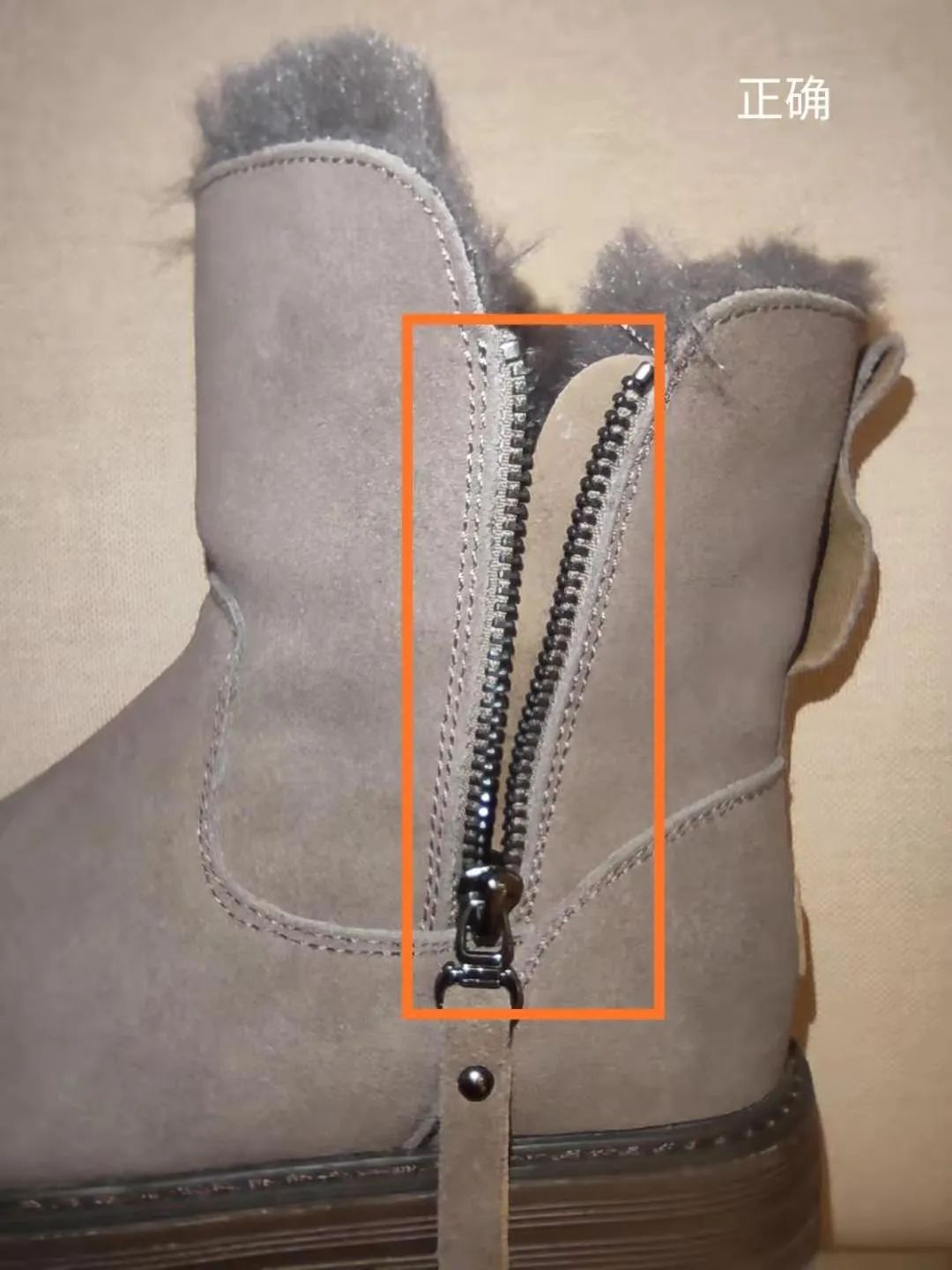 Cover the shortcomings of the waist and hip
Embellish
Half -body button
Design, irregular marble patterns can increase the sense of detail and make the matching of the skirt simple without losing the sense of design.
Whether it is matched with a simple plain top or a trench coat with a stronger design sense, it will not snatch the limelight. The overall feeling is
Complicated
, Match
Sneakers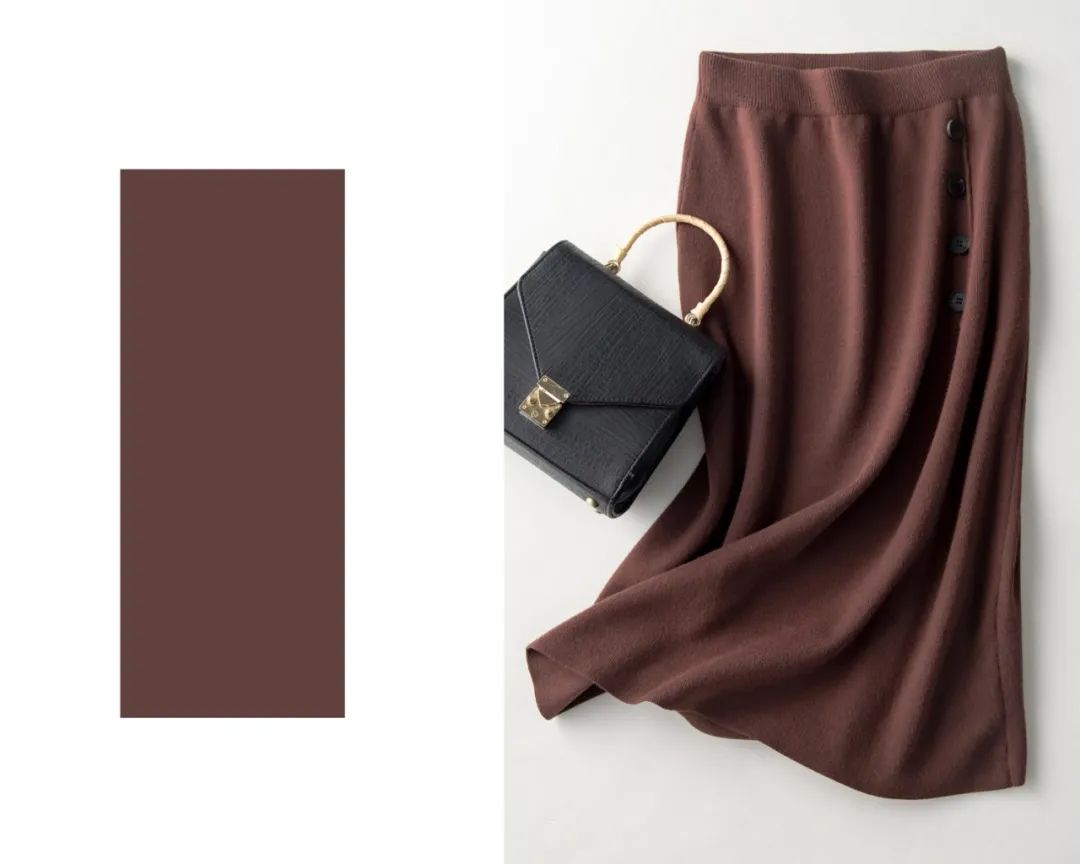 sports shoes
High -heeled boots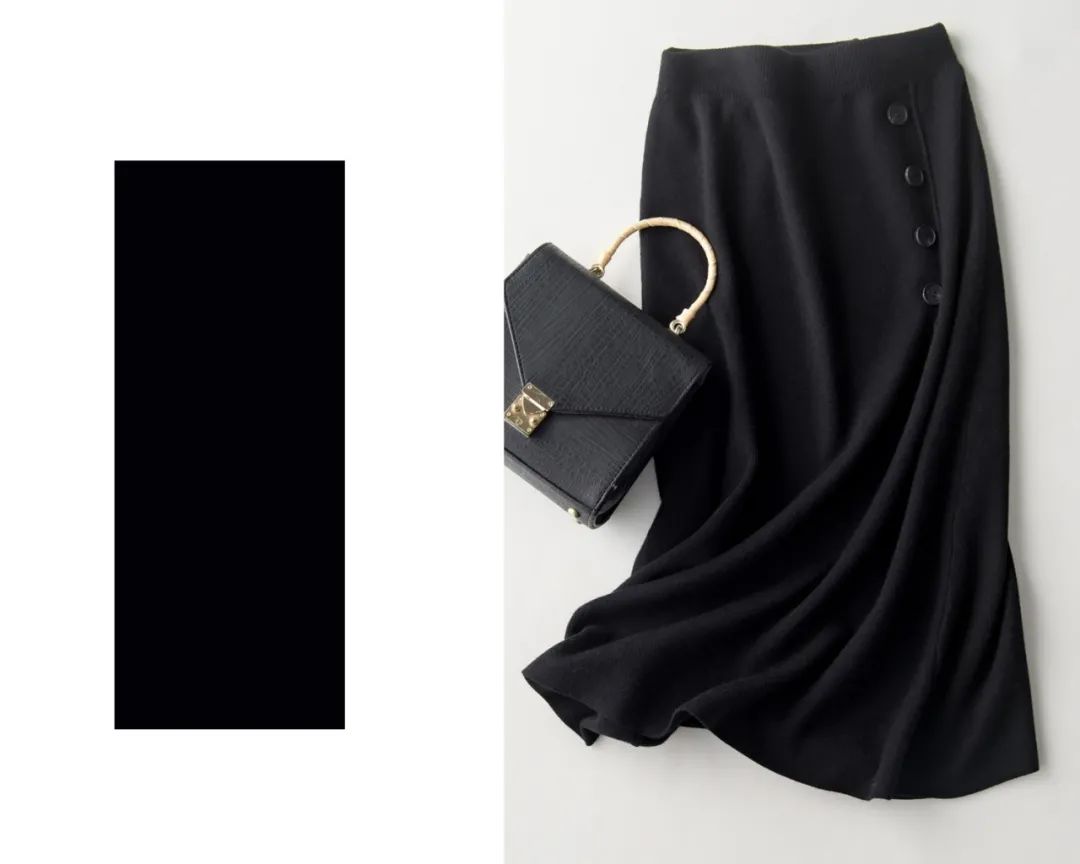 There will be no sense of burden.
The thread of the skirt is made very
fine
After many adjustments, it was finalized. The fine texture can be visually visually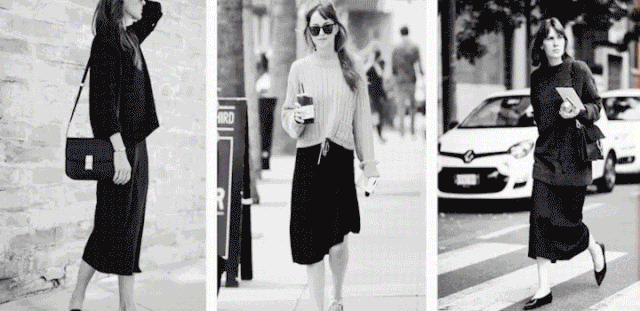 Reduce the sense of expansion
, Let people wear Zhou Zheng's version.

follow
"Upper Panasonic tight"
In principle, the upper body can be put on a loose sweater, and a A -body skirt with a modified body in the lower body is simple and neat, regardless of whether
Leg
How much meat can be
Hidden easily.
It is simply a "universe" thinner, which is the tolerance of the figure.
Haina Baichuan
The middle and long models are exactly the thinnest part of the legs to expose the thinnest part of the leg
Show a woman's taste
, Can stretch the ratio visually, only
Showing a bleeding calf
It will look better on the leg shape.
I invited the two young ladies in the studio to try on it to see it. Let's take a look at it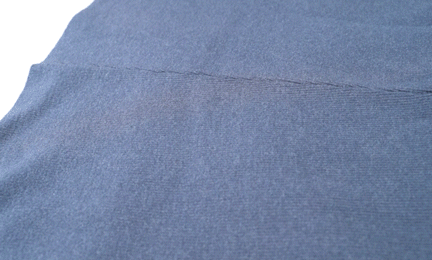 The upper bodyless filter is beautiful
The actual shooting effect.
@: 162cm 132 catties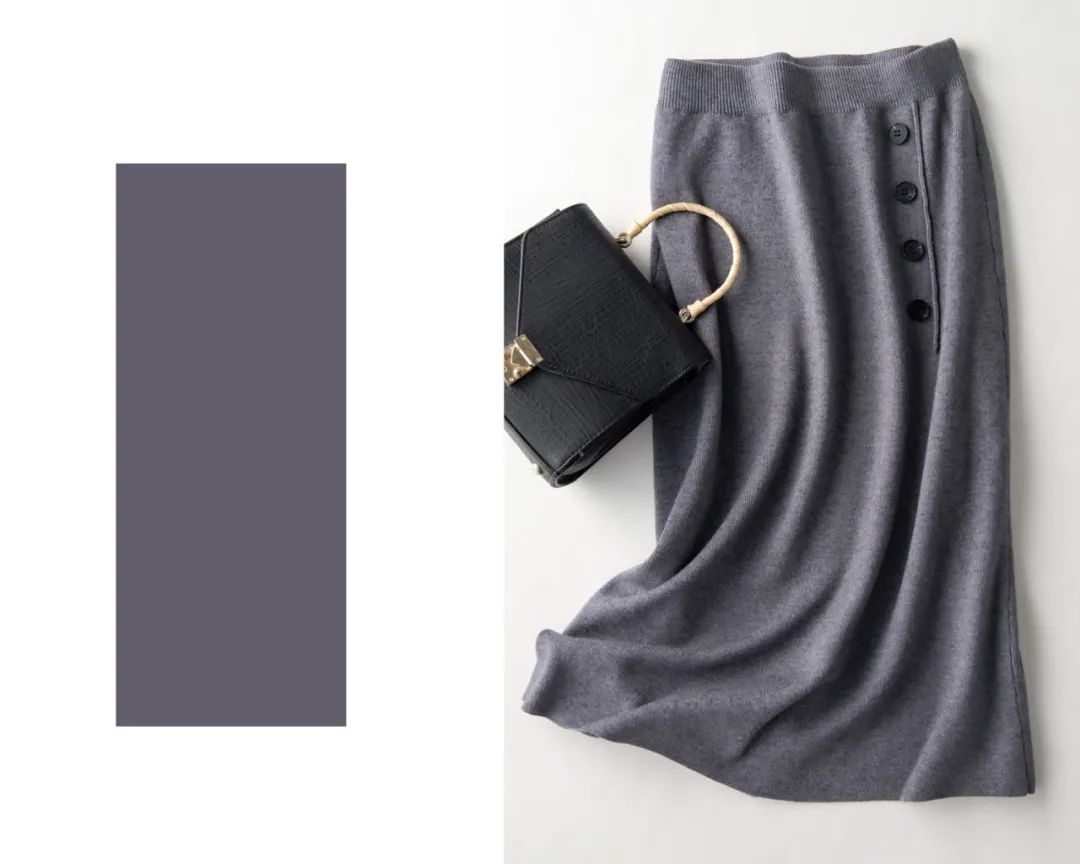 usually
Love to wear oversisz
The top, this half -button design cloud knitted A -shaped skirt can be matched with all my wardrobe sweater. Put the sweater slightly into the skirt, the waistline and the slightly thick thighs are modified well.
Except for wide -leg pants, there are other choices.
@: 155cm 88 pounds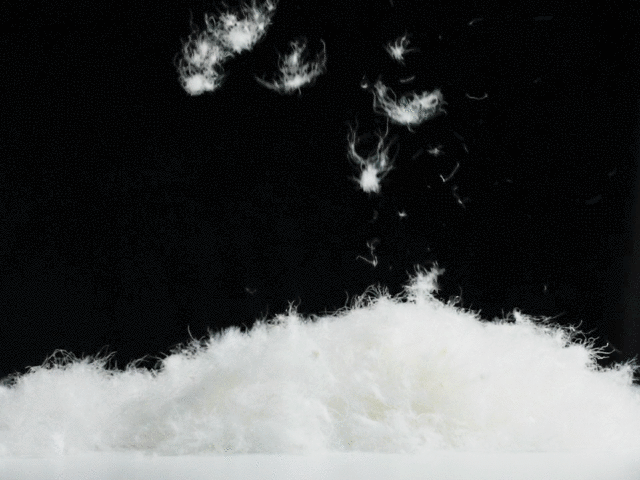 The overall lines are very smooth, and the top color of the same color is tied into the skirt without any sense of disobedience.
The waistline is also outlined
Come out, match a pair
Small boots
The sub -style is full, and the proportion
Long -up
, Daily Tongtong shopping is very good!
Traditional elastic rubber lines are easy to lose elasticity due to water washing and wearing.
But this skirt is made on the waist of the waist
Bid -width edge vertical design
, Not only can shape the sense of styling, but also show a graceful waistline. The key is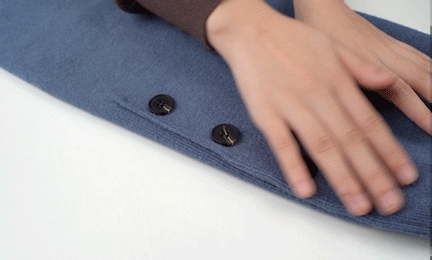 Will not go
Belly meat.
In order to allow the received customers to recognize one more, the brand has already put on the skirt
The thread is trimmed
For the client who received it, there is more joy.
The skirt is used in the same color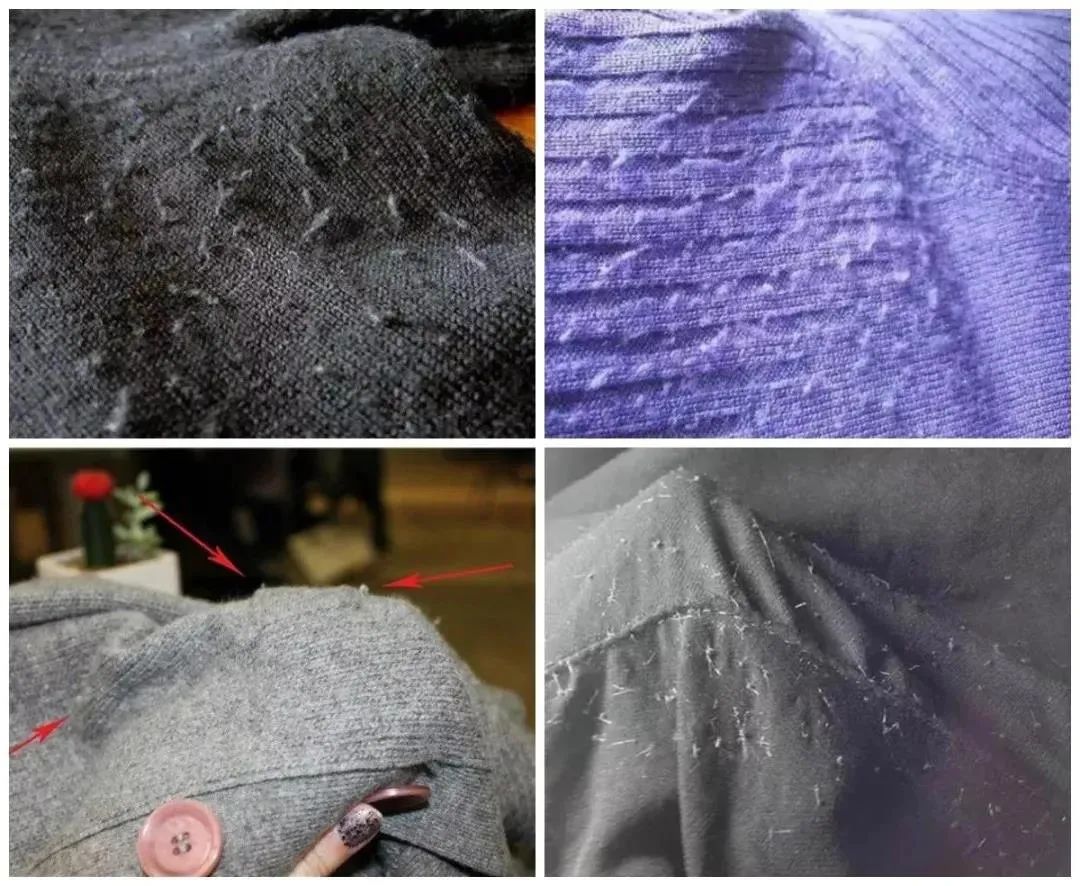 Stitching
The heads of the corner corners are cut very detailed.
The hem design is not an ordinary dull lock.
laser cutting
, Let the overall edge
Smooth and smoother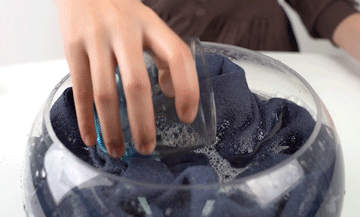 Essence It can be integrated and pure and unbounded, and the fabric structure is also very stable.
Will not loosen
The overall style seems very basic, but the color and texture are particularly good.
Put on the body
It is very durable, and people can hide in one second in a second.
2 Flly and soft and waxy stickers are particularly good to feel the good of TA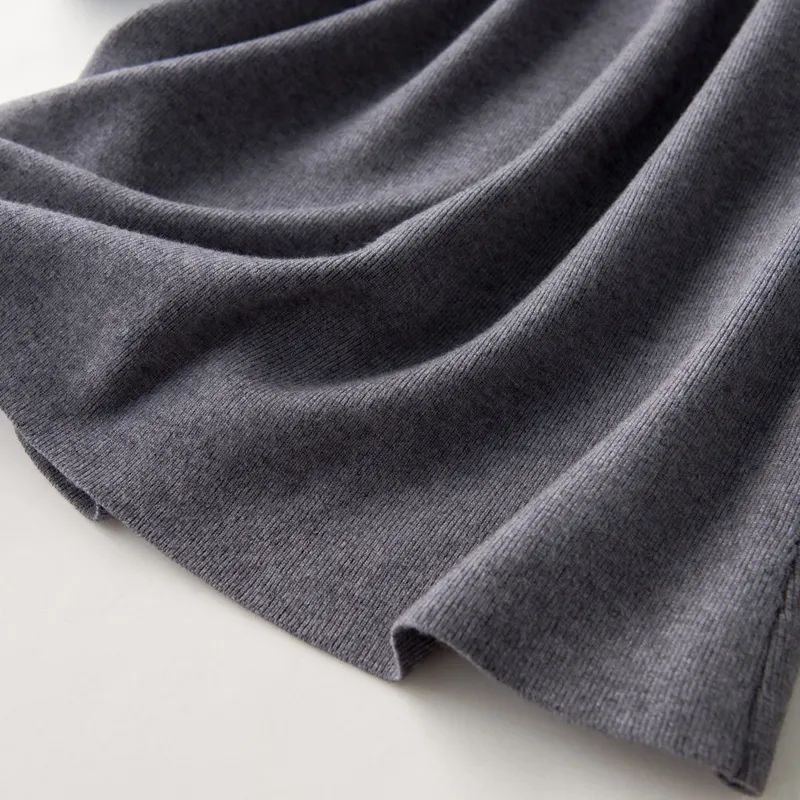 This knitted skirt is medium thick
Grab
fluffy

It feels more obvious. The personal touch is like a cotton wrapped in a puff, making autumn and winter warm and comfortable.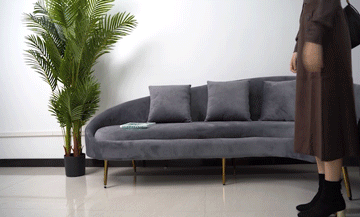 It will not be obtrusive to bring a shirt into the skirt.
Leave the balance
, Slim without tightness, loose but not loose, smooth
Layer -like profits and stylish
Where the fabric touches, I can't help but sigh that its feel is really comfortable!
This has to be attributed to the selection
Smooth and soft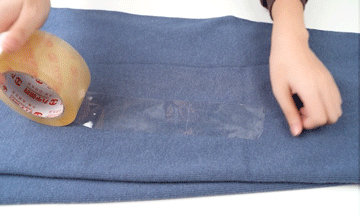 Feel smooth
Good color solidarity
Famous
Fiber
Textile.
It combines the advantages of different fabrics,
The skin is soft and waxy and has a skeleton
, Great -level gloss. There is both the smoothness of the silk, the feeling of Modal, and the breathability of pure cotton.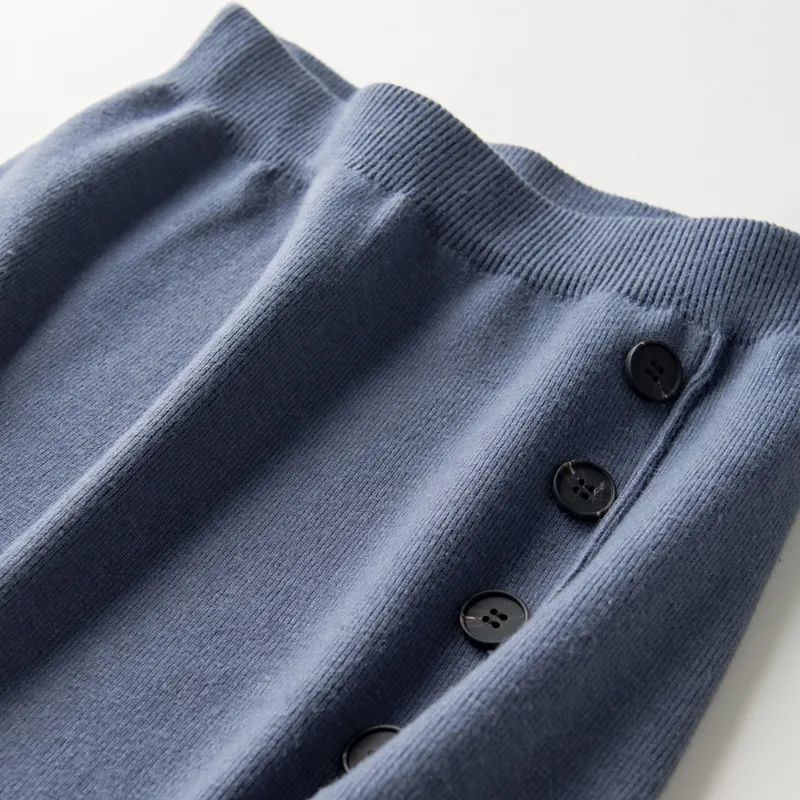 The texture of the texture gives a sense of light, delicate, and warm, and the entire face will not feel tie.
If you pass through, you can understand what it means
Light as a goose hair, shot down your heart
Essence Good fabrics can be appreciated by wearing it.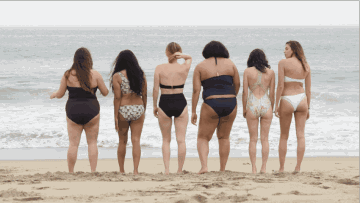 Daily wear
Commute, go to school, go shopping and buy food
It's all right, it can be inside when it is cold
Plus stockings
~
The warm one does not affect your hiding meat
Intersection Autumn and winter can also be beautiful, that is, temperature and reality.
Add to the fabric
Return elastic wear resistance
Well -known
Nylon
, Elasticity is excellent, no matter how you pull, the clothes are
Will not deform
Essence It can be worn all kinds of body shape, and it is less likely to get up than cotton fabric.
Because many pure knitted fabrics
Craft
Not mature enough, you can't get up when you wear it.
cheap
This use
German import
Formed by the machine, the Tibetan needle -type needle method "hid" the sewing pin into the fabric cloth and the stitching position
Will not expose a needle
The workmanship is very delicate.
Before leaving the factory, we had passed the wear resistance of the fabric.
Dordrop resistance is very good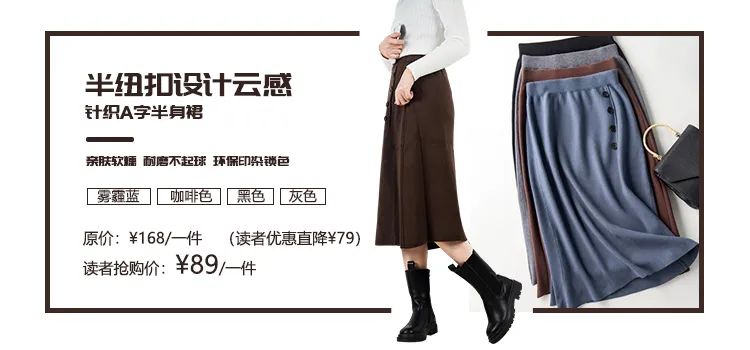 After brushing, it will not bring out excess fine dandruff with transparent tape.
We did one
Breathable experiment:
Put this sweater on the gas, the gas can be visible to the naked eye
Quickly through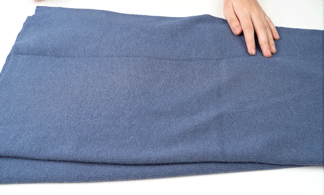 The clothes were not hindered.
At the same time, wearing the warmth, you can't feel the slightest feelings,
It's natural and comfortable like the second layer of the human body
How can you ravage with you, open as flat ~ everyone is worried
Electrostatic
Wrinkle problem
It is not easy to exist.
Remove the trouble of ironing
The fabric and version are very superior. You don't have to take care of it, you can wear it for several years.
3 Environmental protection printing and dyeing lock color does not fall into the soft highlight
In order to ensure the comfort and safety of personal wear, it is adopted
Environmental Printing and Dyeing Craft
, Stable coloring, put in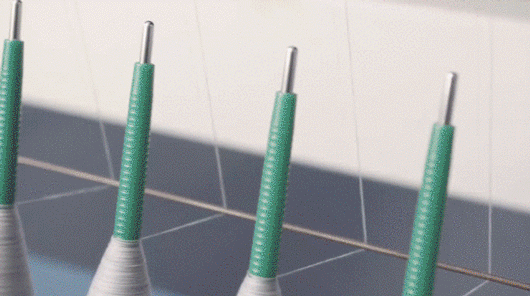 Drum machine washing
also
Not easy to fade
The first washing soaked for dozens of minutes, there was no floating color! Safety and color, don't worry about the color loss problem ~
because
Strong wrapping and high elasticity
, So the size of this skirt is set to
Average code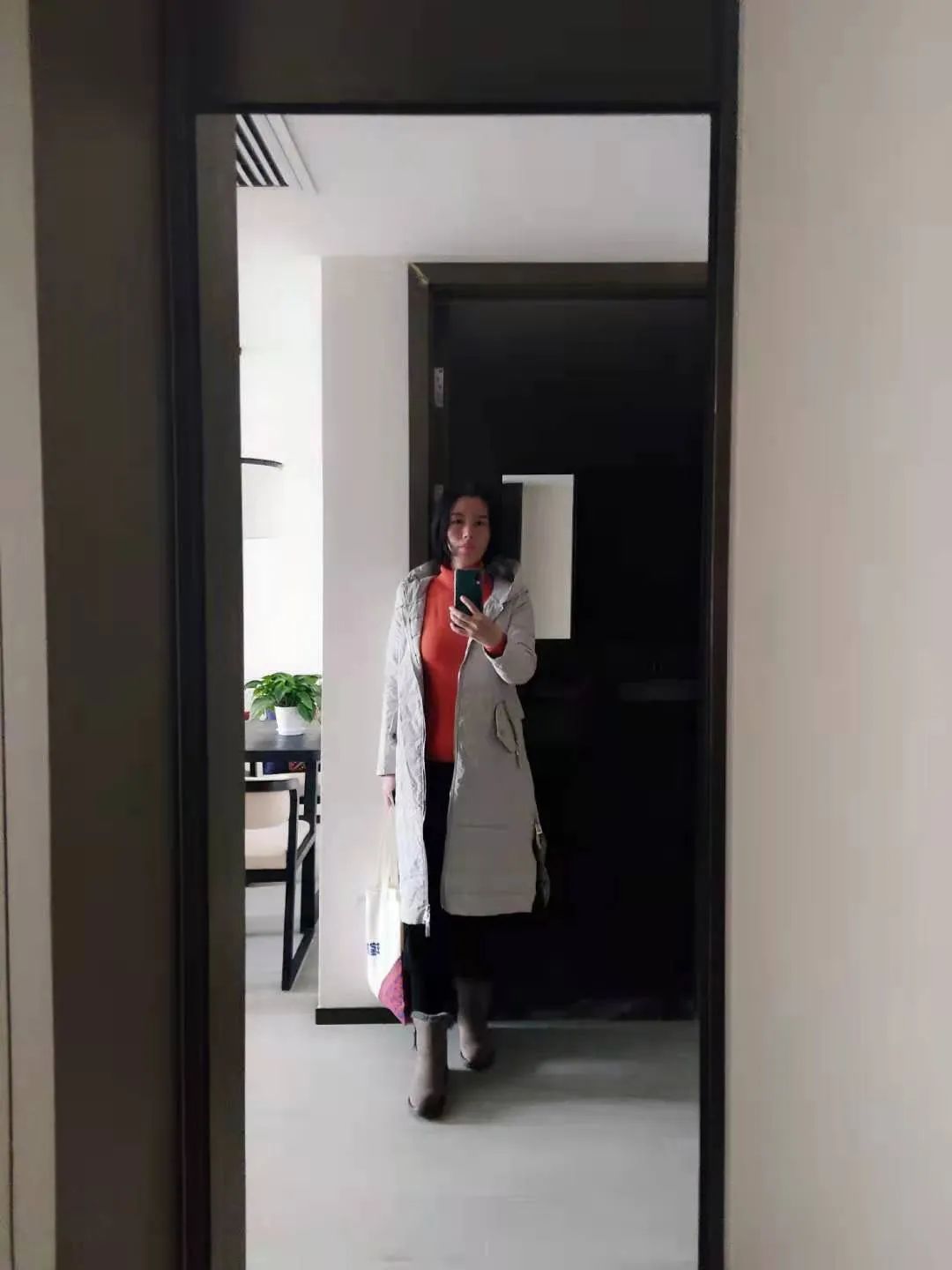 85-140 catties
Girls can prepare a piece of jacket in the wardrobe to match at any time.
These four colors selected for everyone are all autumn and winter match
Performable but personality
The color of the color is a single product that does not make mistakes when wearing daily commuting dates. The fabric is delicate and the color comes with soft light.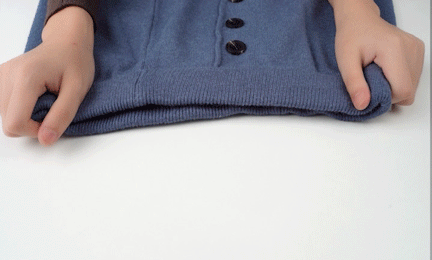 // smog blue
Very dazzling without losing the gentle color, like my sister -in -law who is neighboring
Tranquil
, Without losing the sense of advanced, wearing the whole body exudes a gentle atmosphere.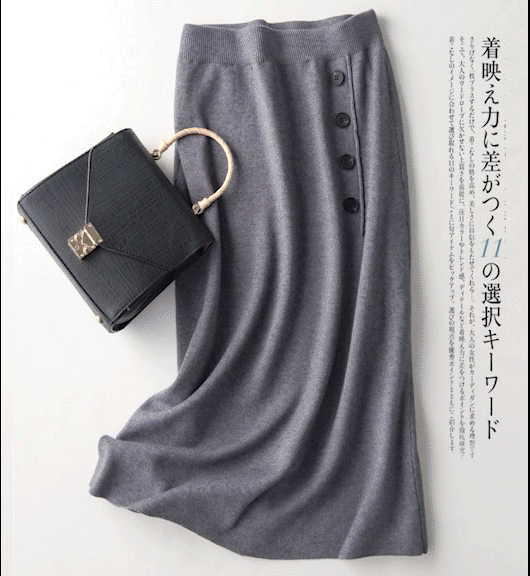 // coffee brown
Korean drama heroine must be color, "
caramel
"The sense of installation seems to be very casual, but the favorability is very high, very durable, and people can't stop the heart that wants to approach.
//black
One"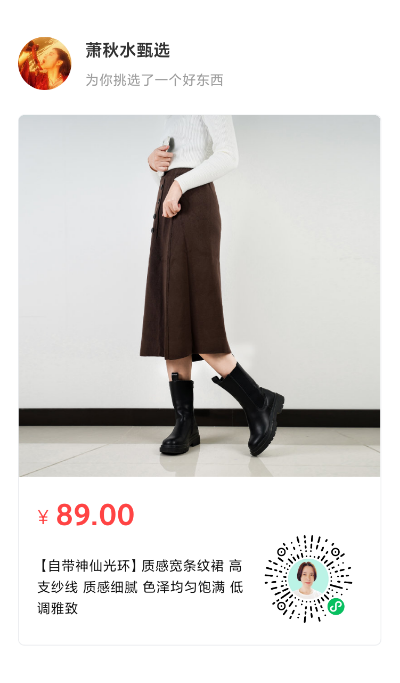 make dream
"The color system is because it is wild black, so you can use it to match more feelings. Even if there is a rainbow in the top of the wardrobe, it is absolutely wrong.
//grey
Leisure and youth is full of color, pull back in one second
College style
Essence It can also narrow the overall proportion visually. How to match the light color does not make people look dull. The whole person seems to bring its own girly atmosphere.
In order to thank the fans for their support, we also won the biggest discount discount with the brand:
Reader snap -up price
A versatile skirt single product can take over the three seasons of spring and autumn and winter in the wardrobe. Beautiful and versatile, one will make you "go back to the book".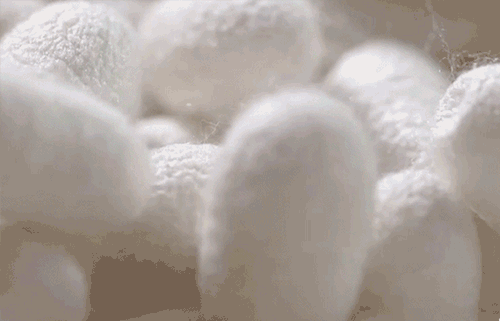 "
"
"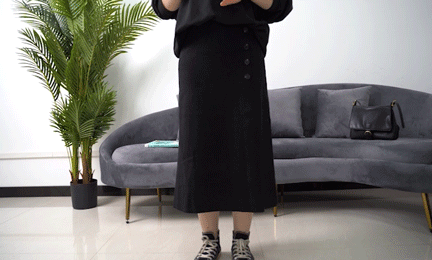 "
"
"
"
"
"
"
"
"
"
"
"
"
"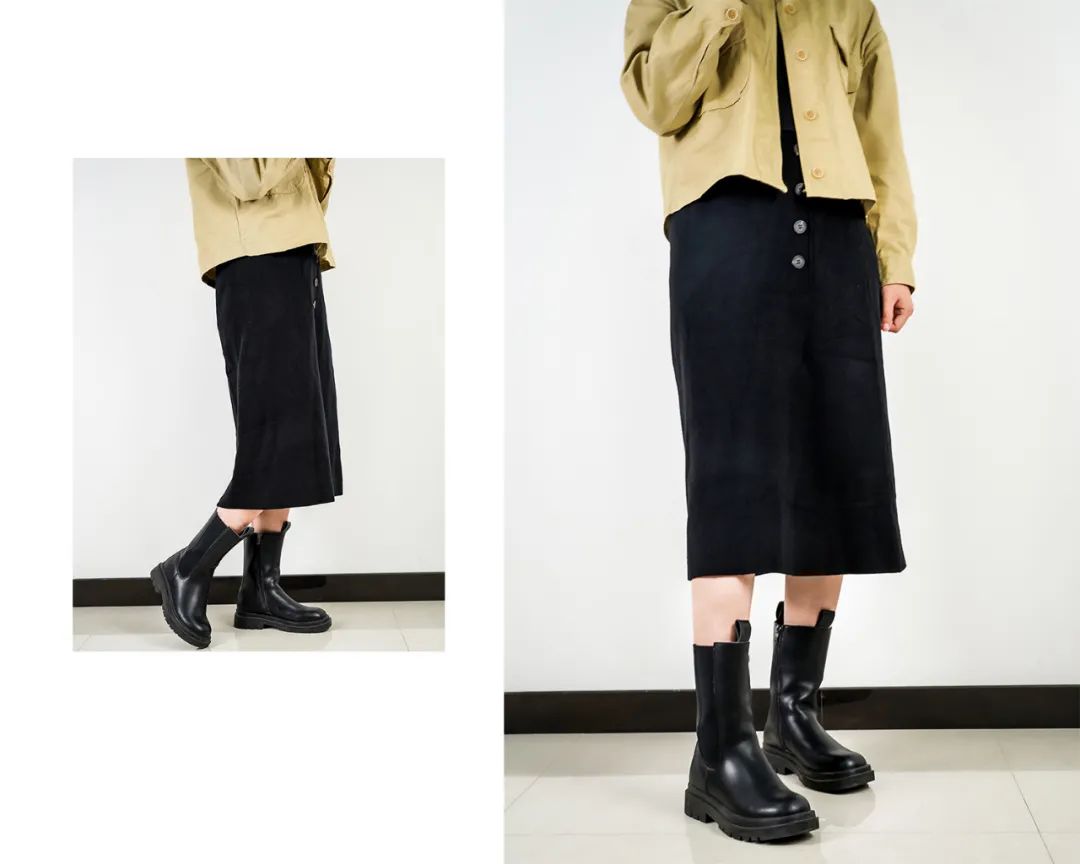 "
"
"
"
"
"
Original price: 6 168/per piece,
Reader discount direct descending 读 79
手 89/one piece