Earlier, the design of duplex, jumping, and villas has its own characteristics, but there are also the same. For example, the design of the stairs is the top priority. Today, take your friends to see the stairs design of Feimo's house ~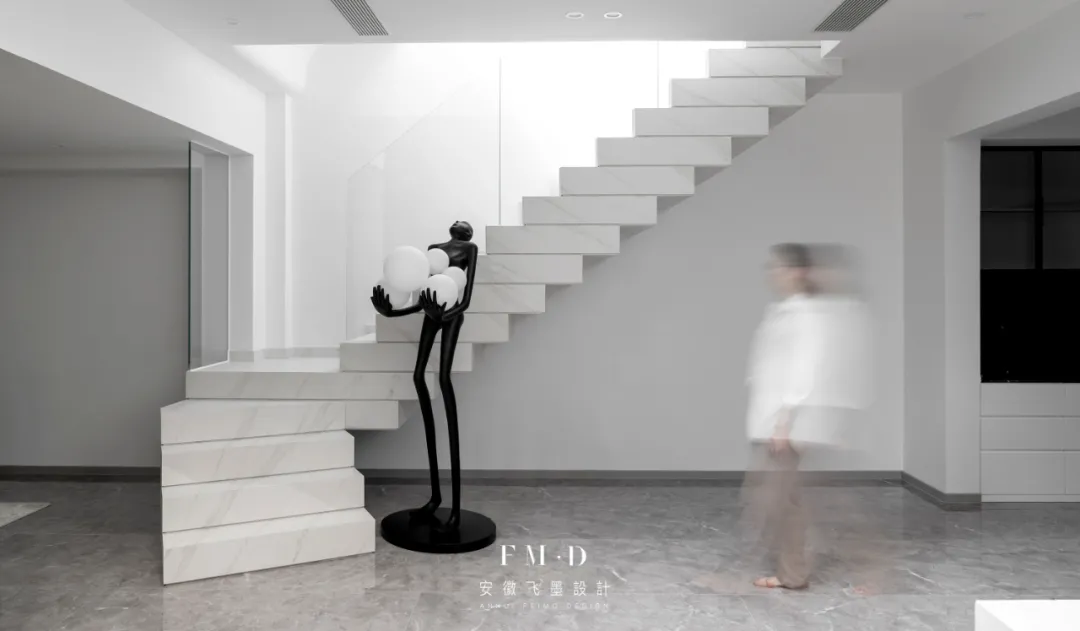 The most important thing is style, material, and details.
1. Stadium style
△ straight ladder
The straight ladder is a straight line from the first floor to the second floor. There is no corner. Such a staircase is more convenient to walk up and down, and it is more convenient to carry things.
△ Turning corner stairs
The corner staircase means that there is one or more 90 ° corners in the stairs, which accounts for a large area and is suitable for multi -layer houses.
△ Rotating stairs
The rotating staircase is the arc shape of the stairs as a whole. It is natural, with a high face value and a small area.
In general: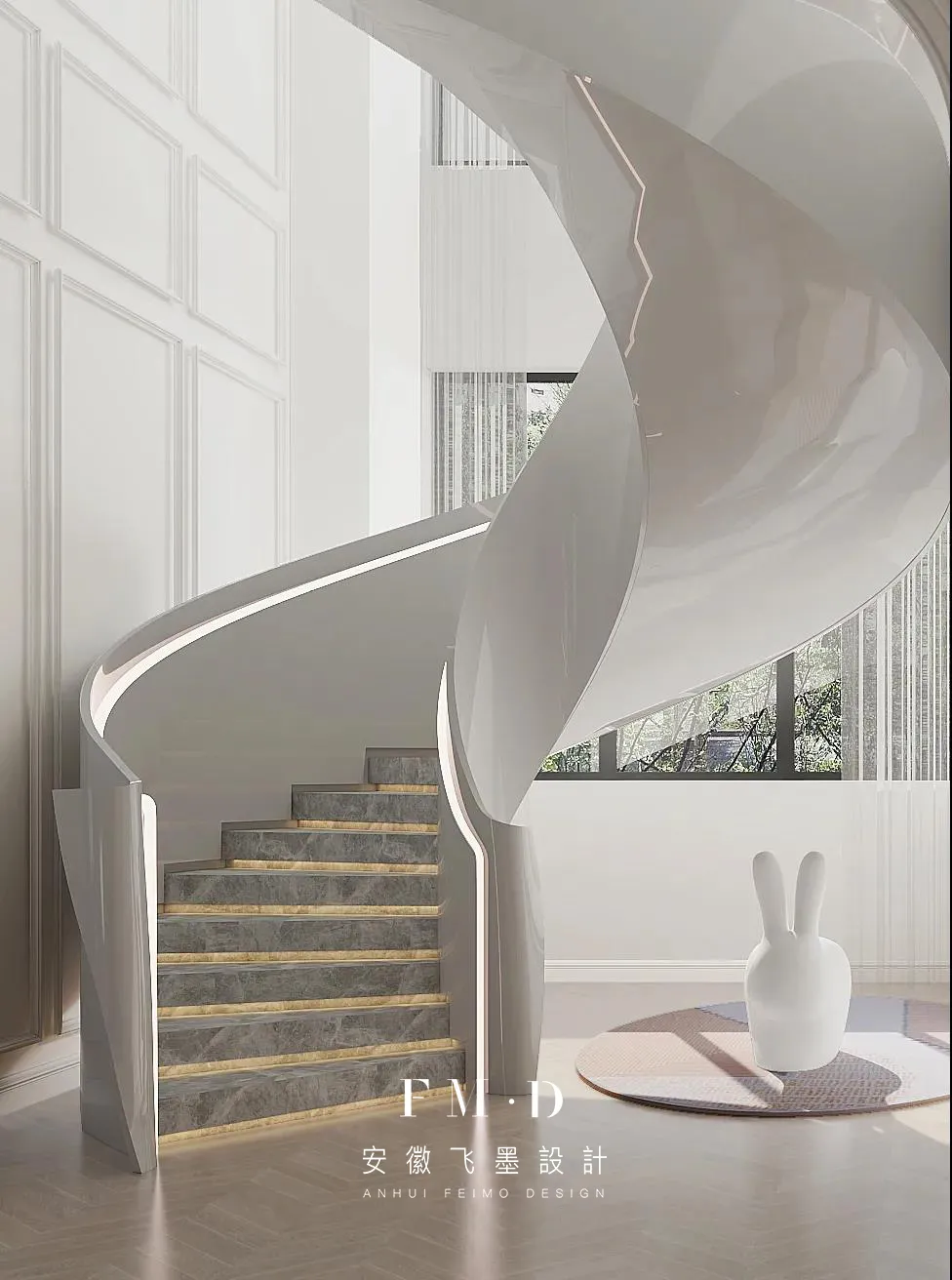 ● Houses above two floors can choose corner stairs.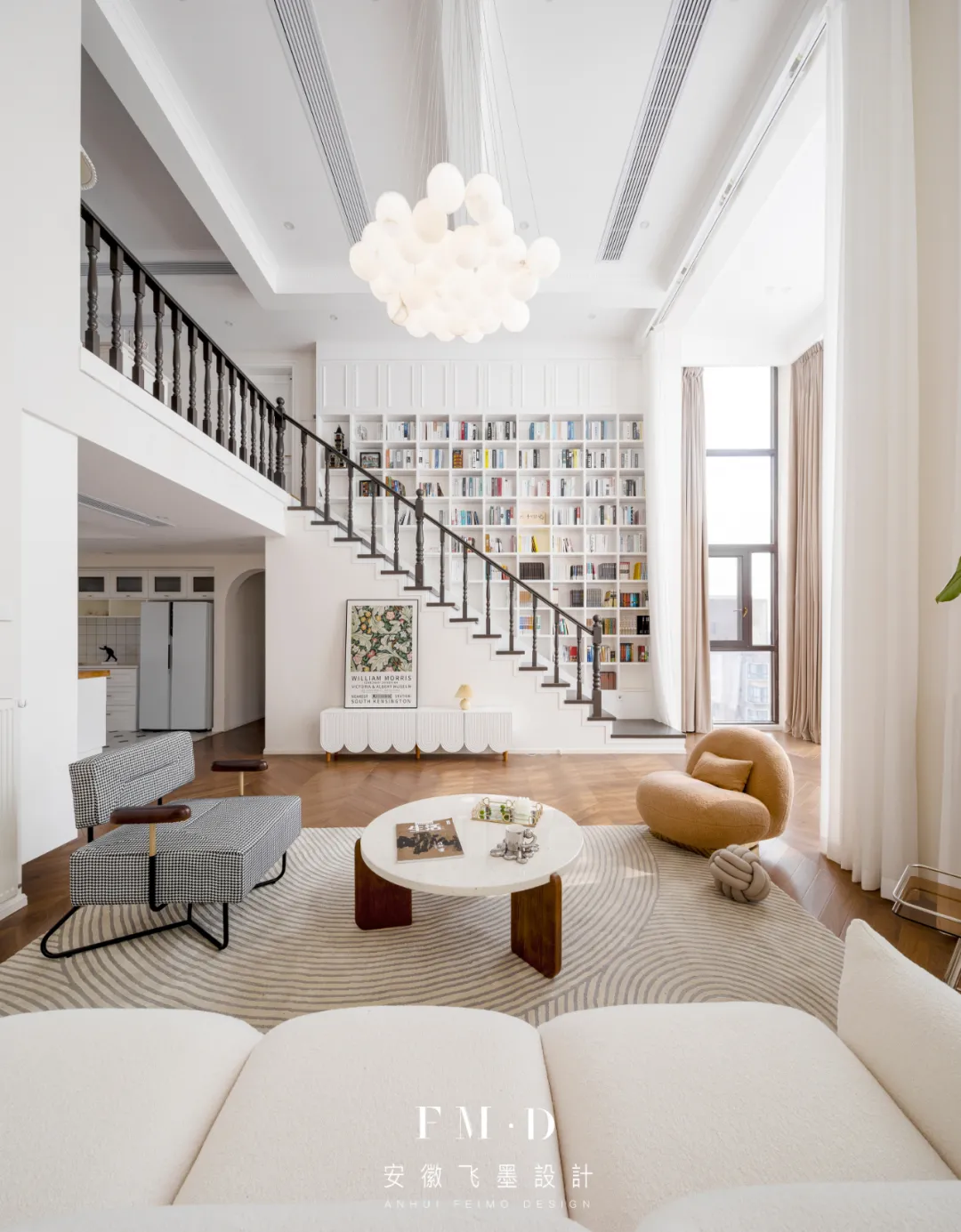 ● Two floors of residences are enough to choose straight stairs;
2. Stadium material
Select the stairs style, let's confirm the stairs material.
△ Steel structure+wooden step board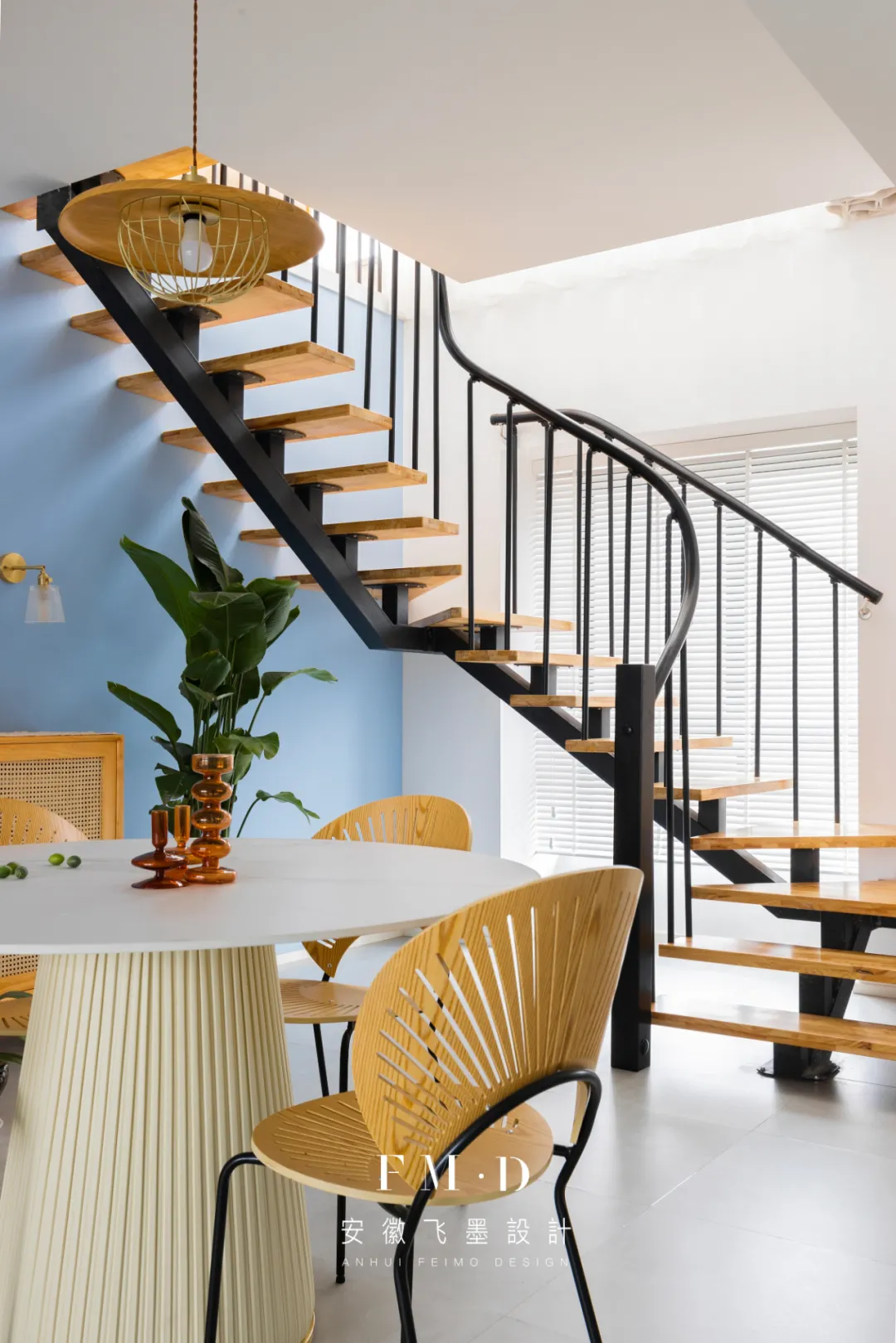 △ Cement paddling+raw wood step board
△ Cement paddling+stone step board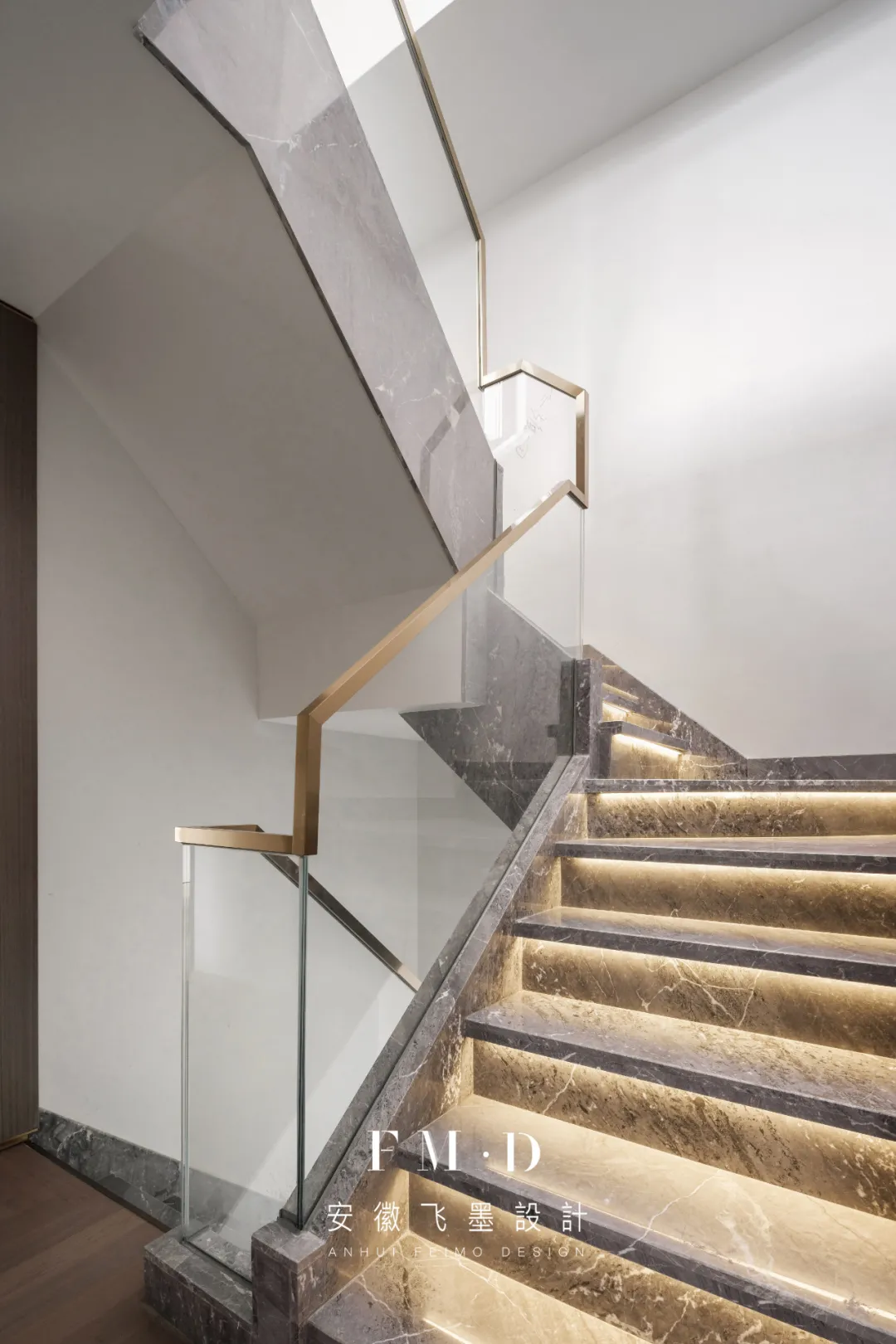 In comparison, the more commonly used staircase materials are steel structures and on -site cement pouring.
① The stability of cement pouring on -site, but long construction period, high price, and large area.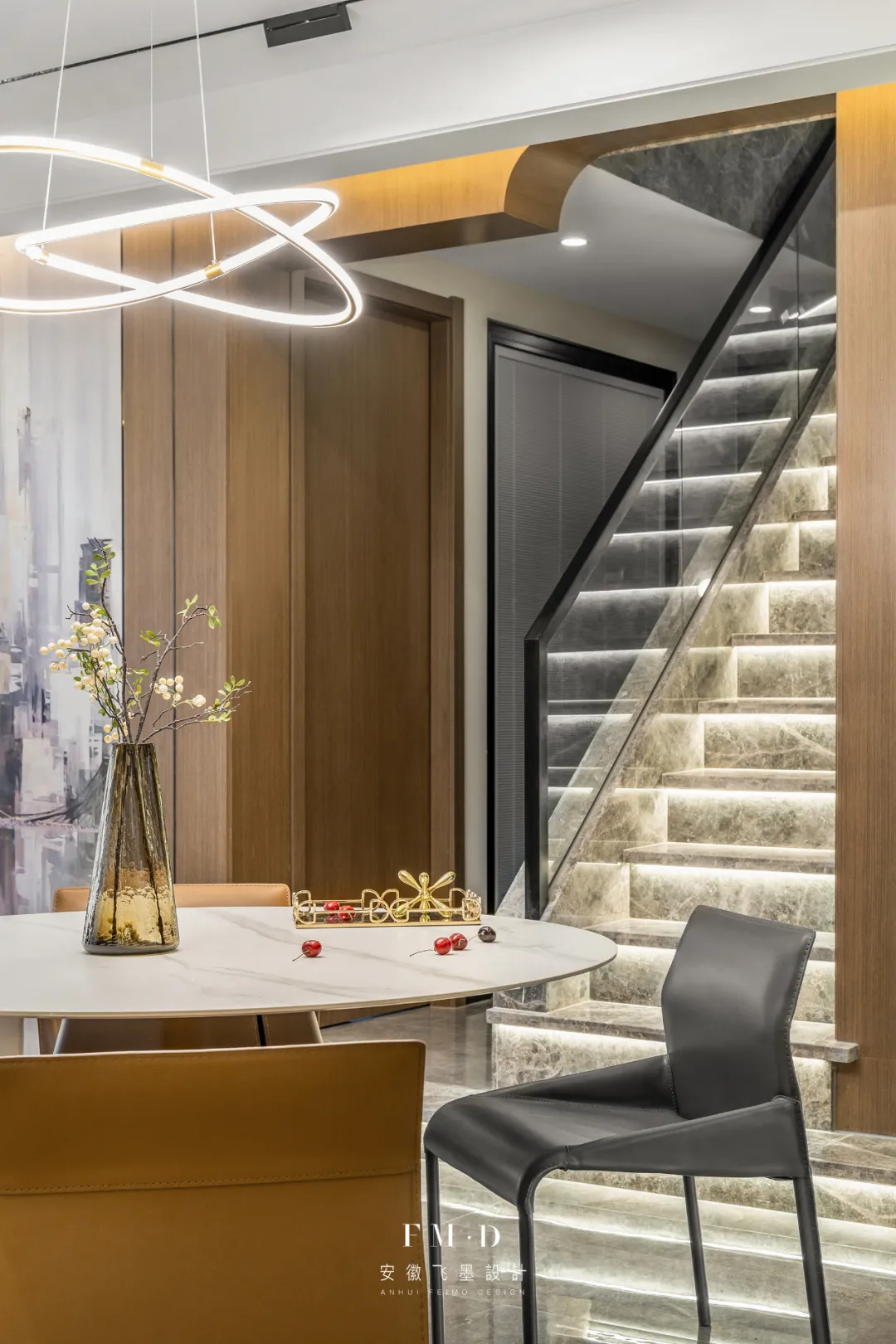 ② The steel structure staircase is convenient to install, high face value, and high transparency.
③ As for the choice of steps, the raw wood has good feet but it is difficult to take care. The stone is easy to take care of, but the foot feels cold;
④ From the perspective of face value, stone is more suitable for simple wind, light luxury, and modern wind; wooden materials are more versatile.
3. Stairs details
Design suggestions:
● Light lines can be embedded under the stairs steps, which is convenient for night lighting and the ritual is strong.
● step height: 16 ~ 17.5cm;
● Step width: 26 ~ 30cm;
● Step slope: 20 ~ 45 °, 30 ° the most comfortable;
● Spring railing column interval: 8 ~ 11cm;
● Stairs handrail height: 90cm or more.
Fei Mo Design | Fei Mo Design a choice of lifestyle