Compared to the various emerging concepts in the home industry now, the drying rack can be regarded as quite "traditional"! Even if many people respect the "high -quality" life like dryer, the drying rack still has an absolute market share.
Some people think that the drying rack on the balcony is not beautiful, and it is just the impression that stays inherent in the past. The current drying rack is pretty good in terms of design, function, and appearance, and rich in variety to meet everyone's different needs.
Hand -shaking drying rack 晾
It is estimated that many friends have seen Lin Xinru's "shake gently and dry it at once". The drying rack ads, and the hand -shaped drying rack instantly became popular in the country, making more people know.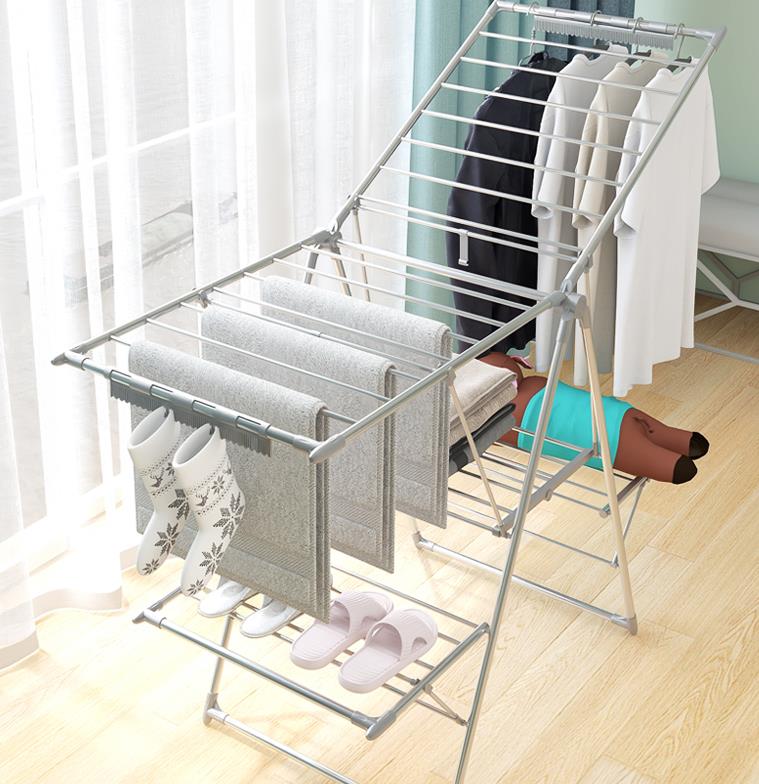 To this day, the hand -shaking drying rack has been upgraded in terms of materials, styles, and functions. It is simple to install and price, and become the choice of many families.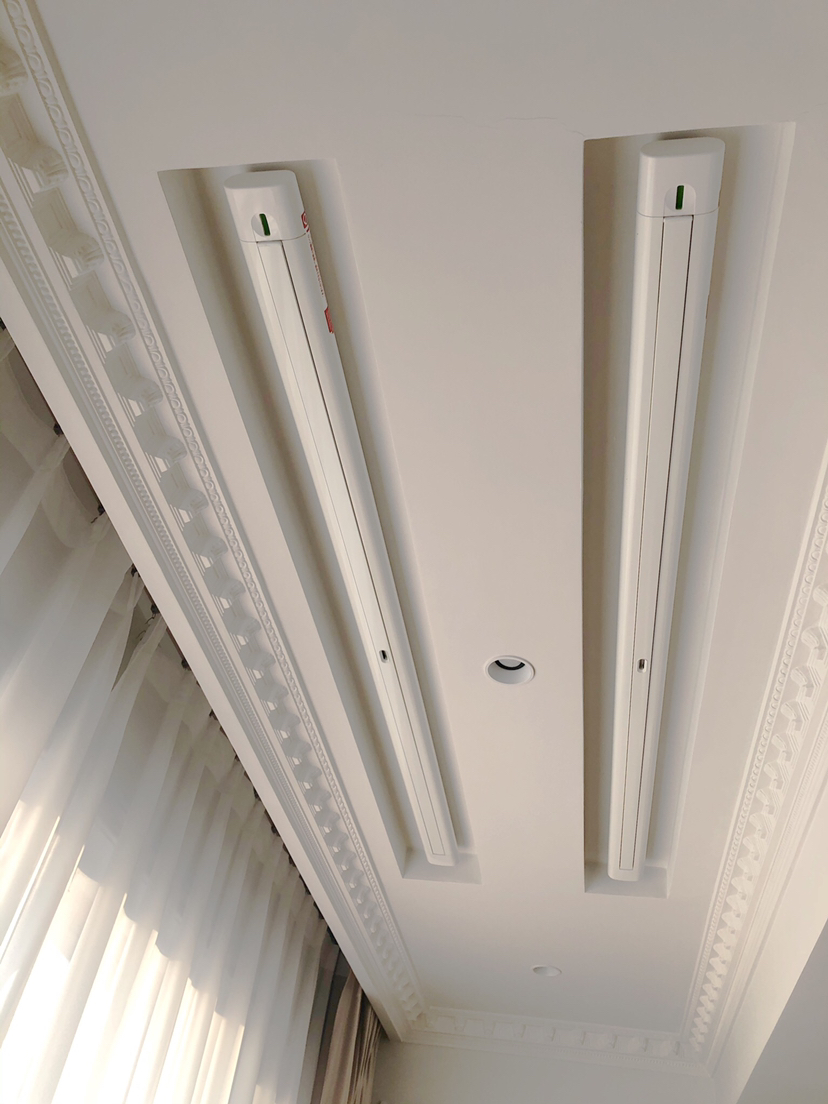 However, there are many disadvantages of hand -shaking drying racks. The handle needs to be installed on the wall. Several steel wire ropes appear more messy, unsightly, and easy to shake. The hand shakes hard when drying more clothes. the most important is
The hard -quality drying rack, wire rope and hand shake are easy to damage, and the service life is short
Essence
Hundreds of dollars shake the drying rack. In fact, the price of miscellaneous brands is similar to the brand, but the quality is far from the quality. Take the well -known brand good wife drying rack as an example.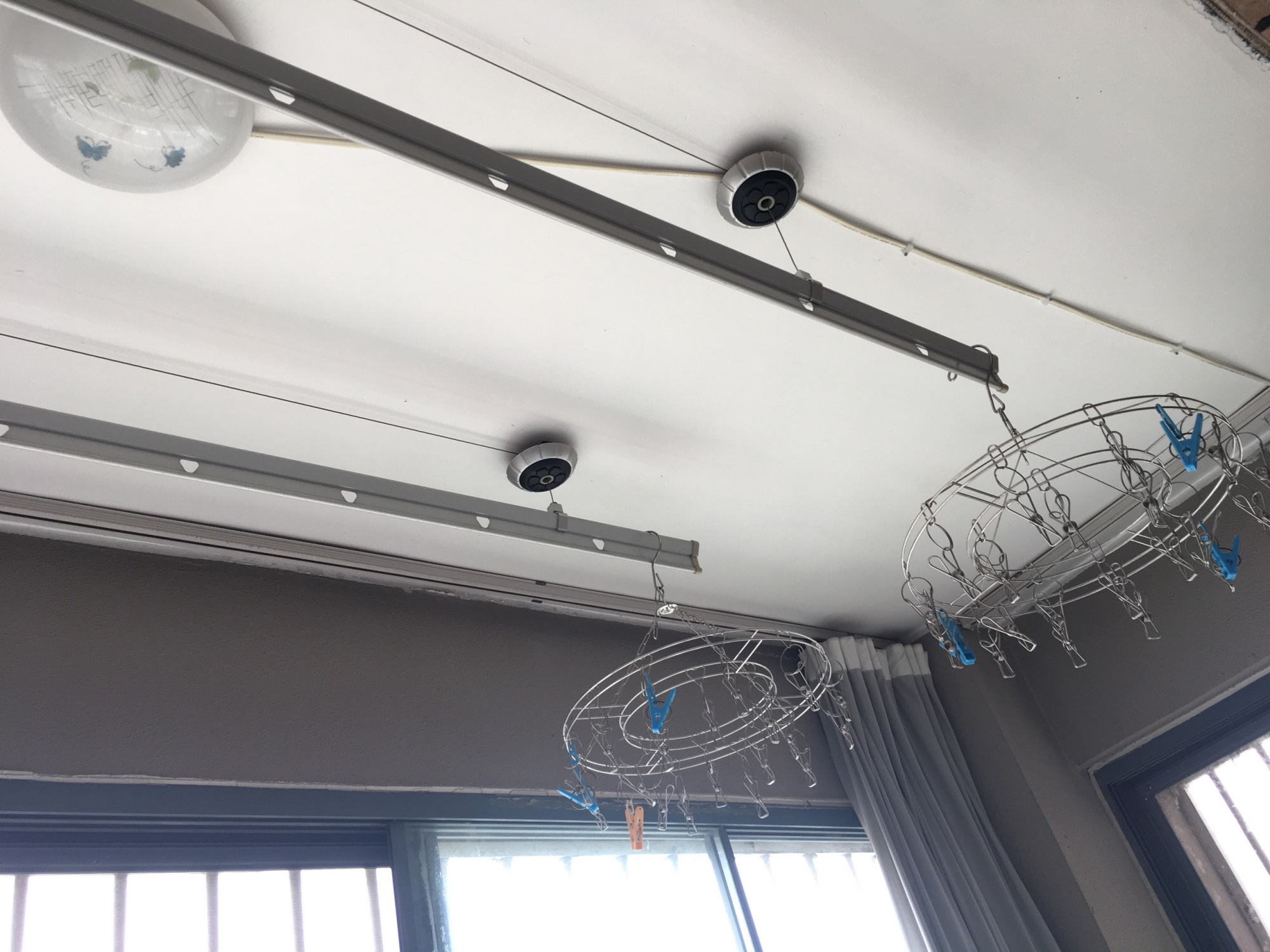 304 stainless steel wire rope, all -aluminum alloy full material drying rod, better load, stronger antioxidant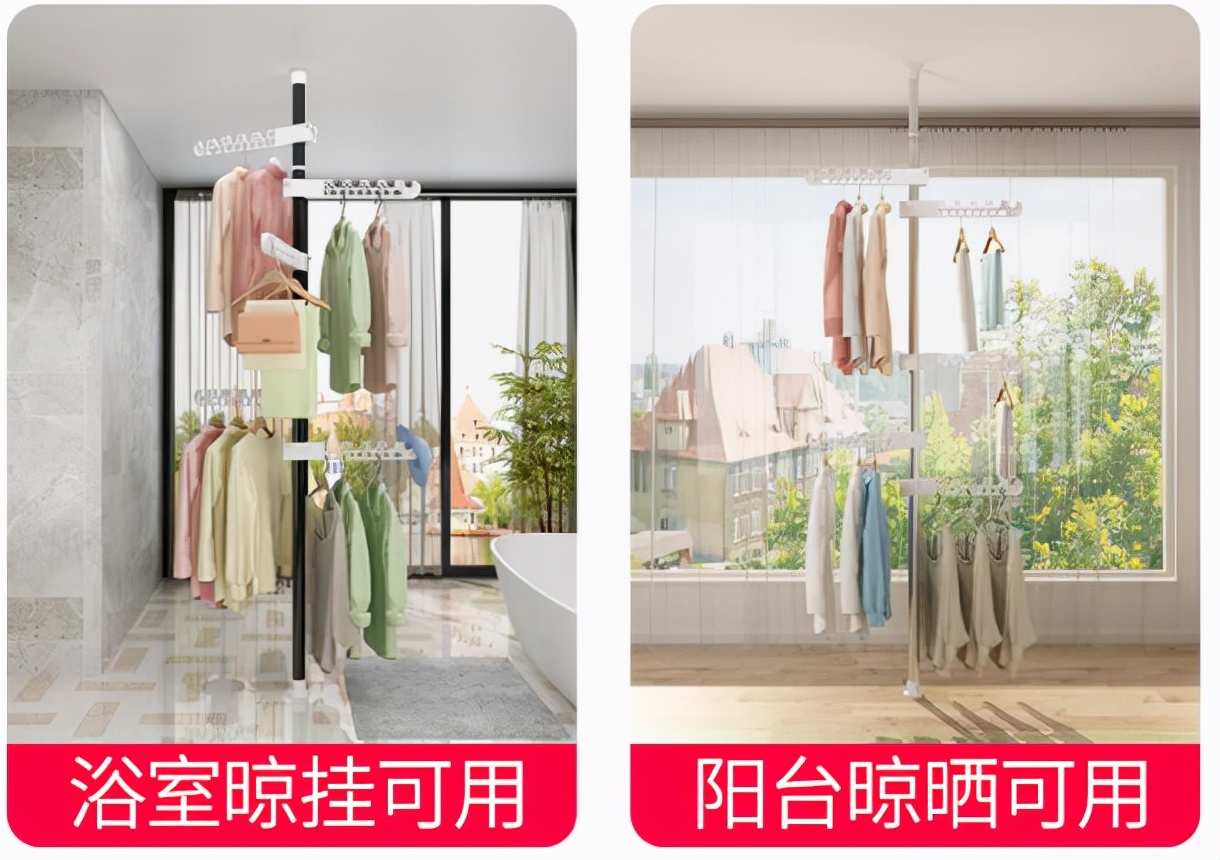 Although the hand shake is a small accessory, the importance is beyond doubt. Pure copper composite pulley is more durable and not rust. Anti -jump design can prevent steel wire jumping. These details design will affect the daily experience.
The price of the drying rack and the thickness of the material have a lot to do. Generally, it is 2.4 meters double or three rods. Choose according to your own needs.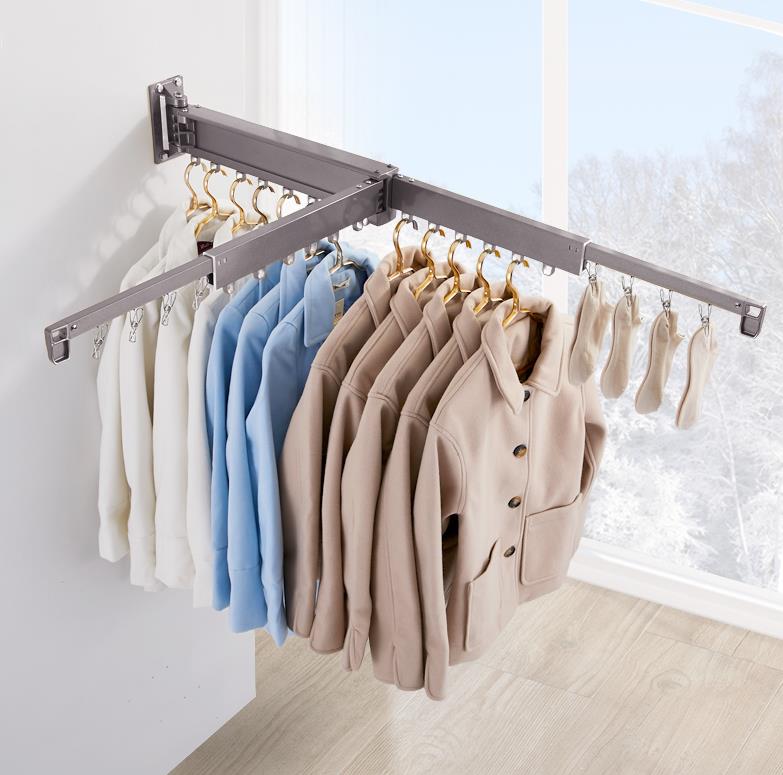 Smart electric drying rack
Compared with the hand -shaking drying rack, the electric drying rack looks a lot of high -end atmosphere. It is convenient, stable, fast, and remote control operations saving time and effort.
Some electric drying racks also add air -dried drying, voice control, and ultraviolet sterilization function, which appears more intelligent.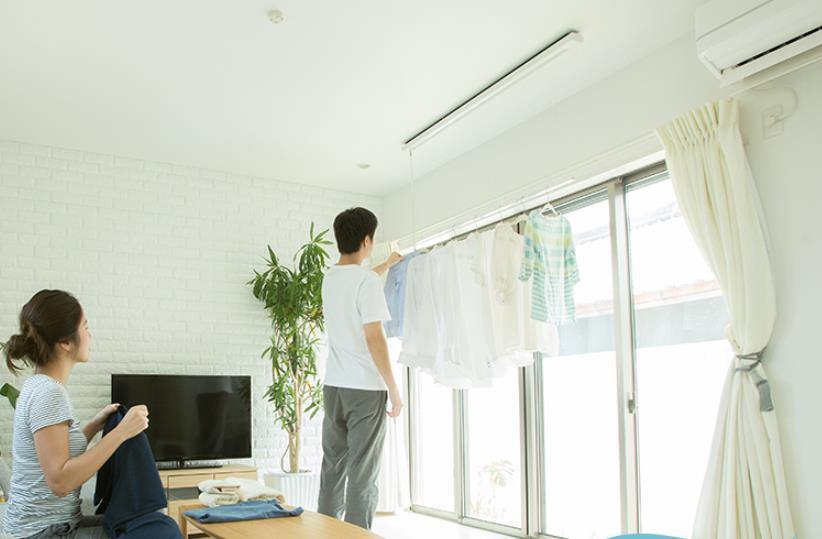 Of course, the electric drying rack also has its defects. The installation is complicated. It requires professional after -sales installation personnel. It cannot automatically increase the lifting when power outage. The price is more expensive than the hand -shaking type, but with the fierce development and competition of technology, the price of electric drying racks has also lowered significantly, and the thousand yuan level is enough for family needs.
personal suggestion:
Choosing an electric drying rack, there is no need to spend more money in order to dry and ultraviolet sterilization function. It is good for the normal lifting and drying function. It is best to have more drying space as much as possible, which is convenient for the quilt, socks, etc.
Outer floating drying rack 晾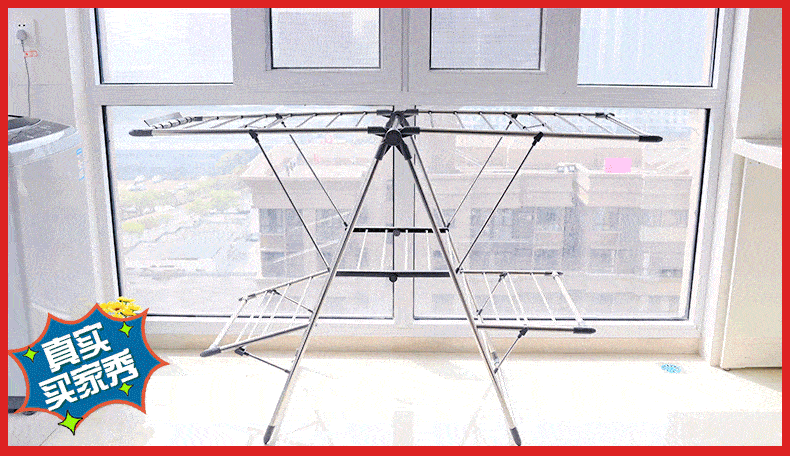 The outer fluttering telescopic drying rack is suitable for units without balcony, or houses with insufficient drying space. By installed outside the wall,
Terrace or small garden, can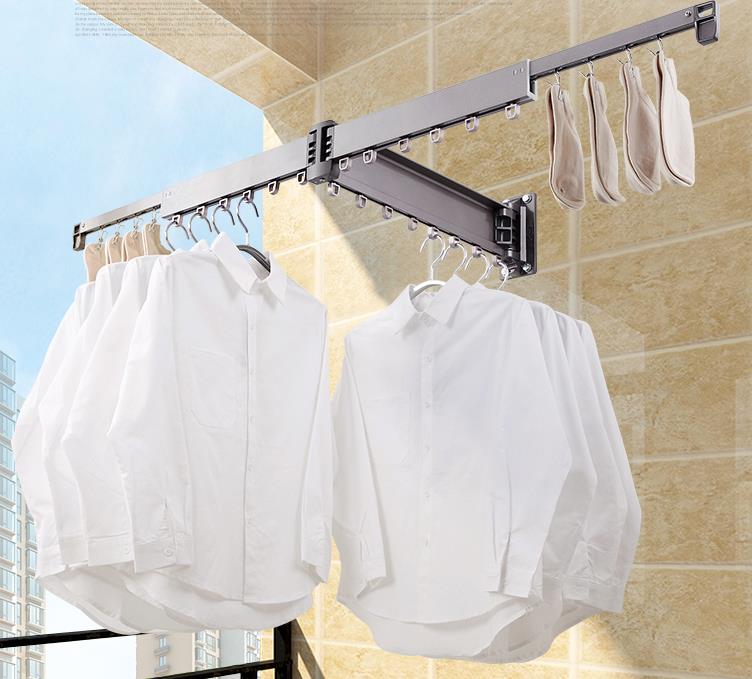 Expand our drying space.
However, there is a large safety hazard in this kind of drying rack, and it is not convenient to install and maintain. It has gradually been eliminated.
Floor -floor drying rack 晾
The floor -to -ceiling drying rack is particularly suitable for houses with large balcony spaces, or small terrace courtyards. It is convenient to use and cheap. Using high -quality aluminum alloy as an external component -type drying rack, it is strong and durable.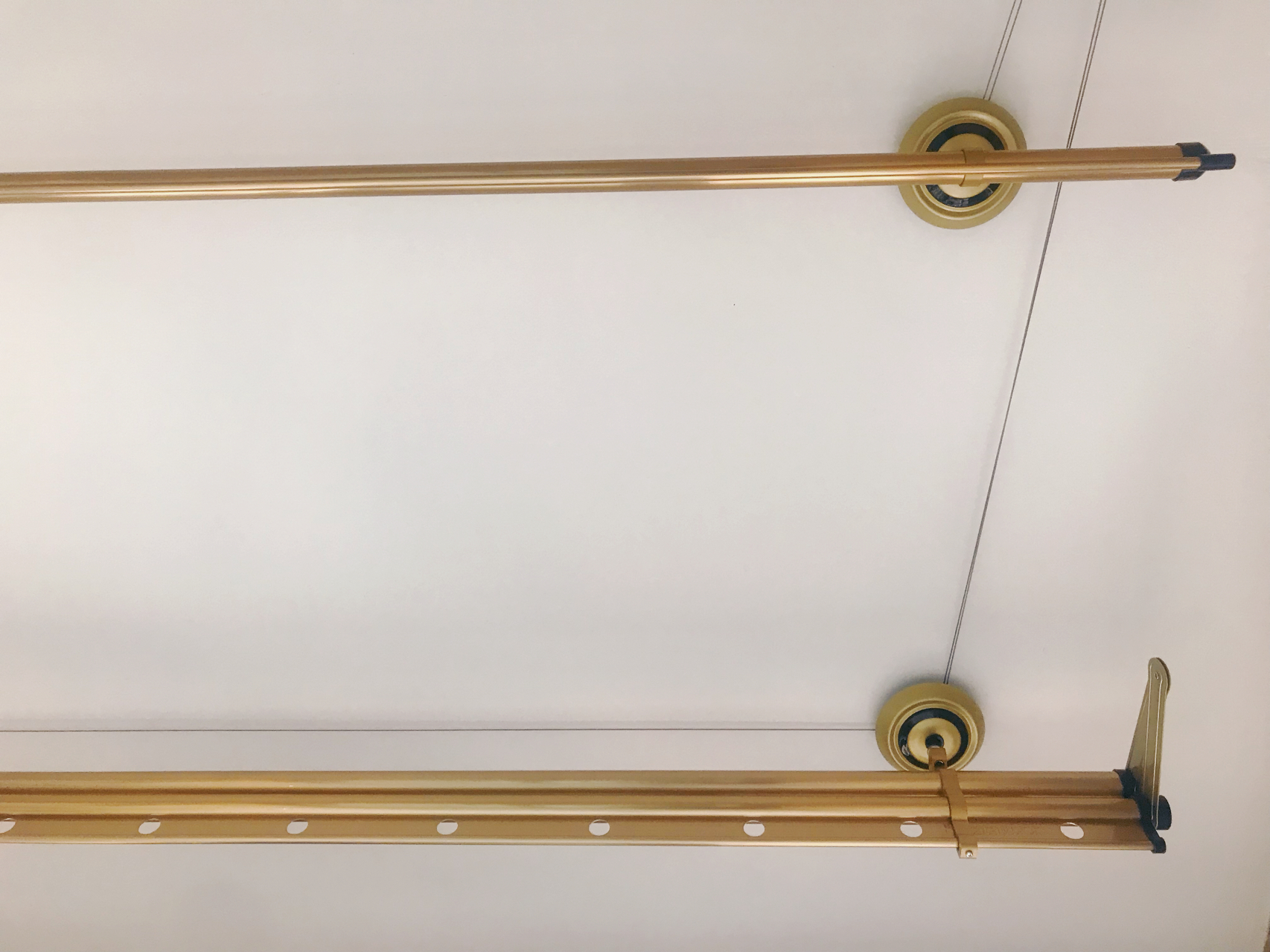 Especially for families with little babies, this kind of drying rack is very practical and can bask a lot of babies to change clothes. And the price is only more than 100 yuan.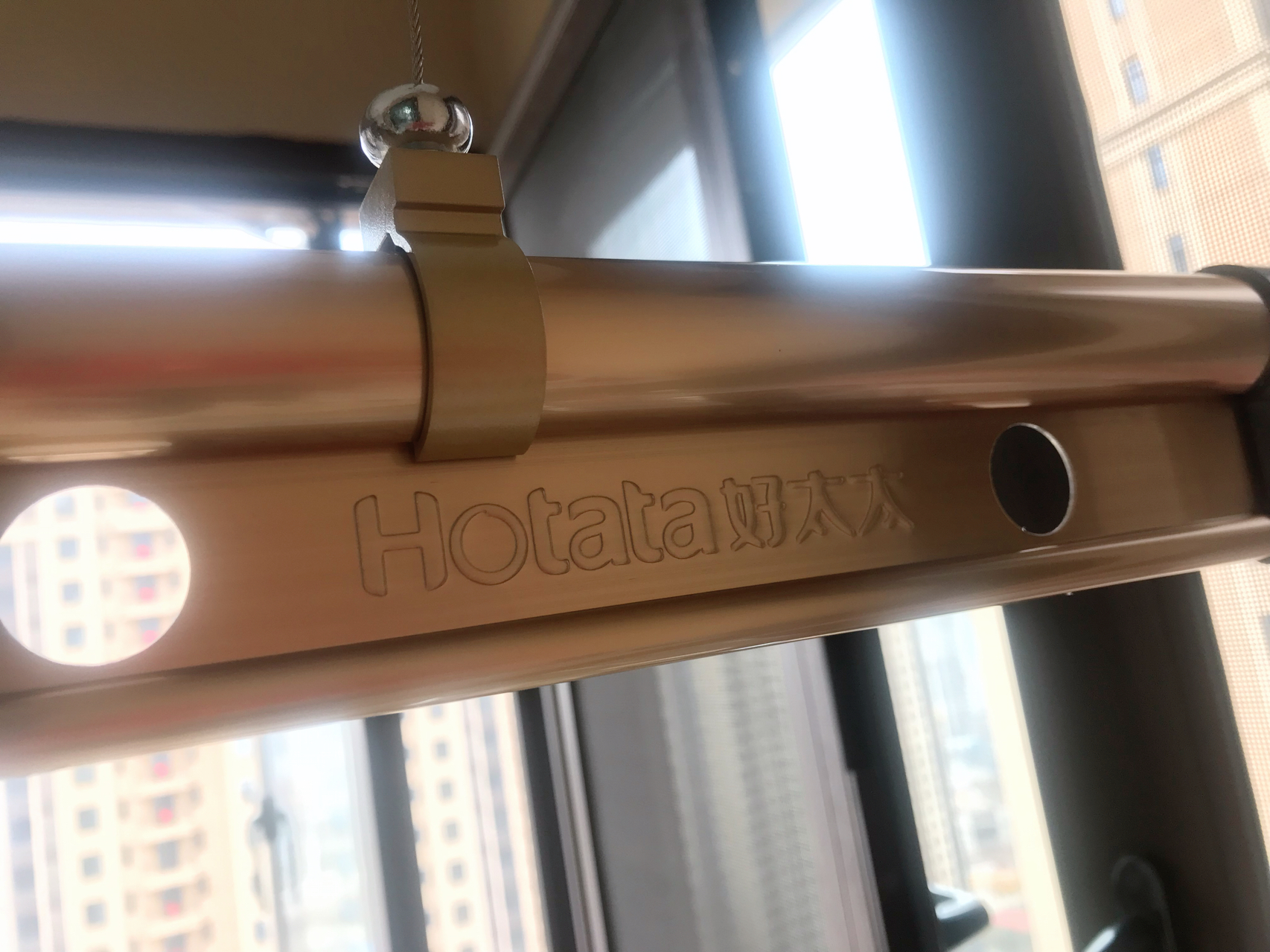 You can use it without installation. When not in use, you can fold it and store it, and put it in the corner of the balcony to save space.
Invisible drying rack 晾
The reason why many people don't like to dry the hanger is that they feel unsightly, incompatible with the simple style decoration, or want to create a casual balcony, and this invisible clothes rack cater to this demand.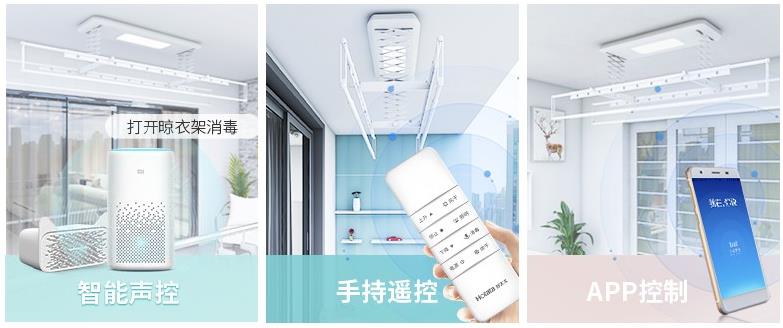 The balcony ceiling is made into a curtain box, and the ultra -thin drying rod can be installed into it to achieve the effect of completely invisible.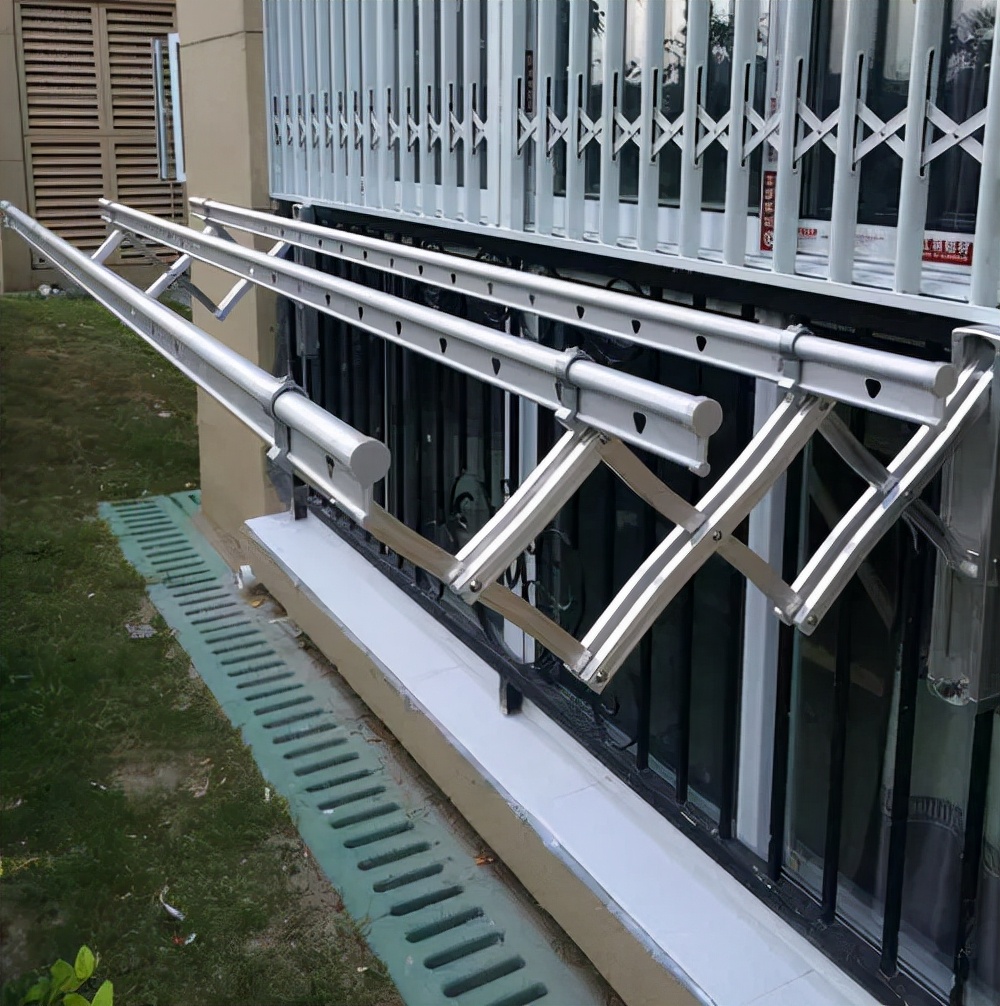 Use the matching rod, you can put down the clothes rod and lock. When you do n't need to use it, you can rebound back.
The biggest advantage of this drying rack is beautiful, but it looks simple. Its price is not cheap, and the price of more than 1,000 yuan is comparable to a electric drying rack.
Wall -mounted drying rack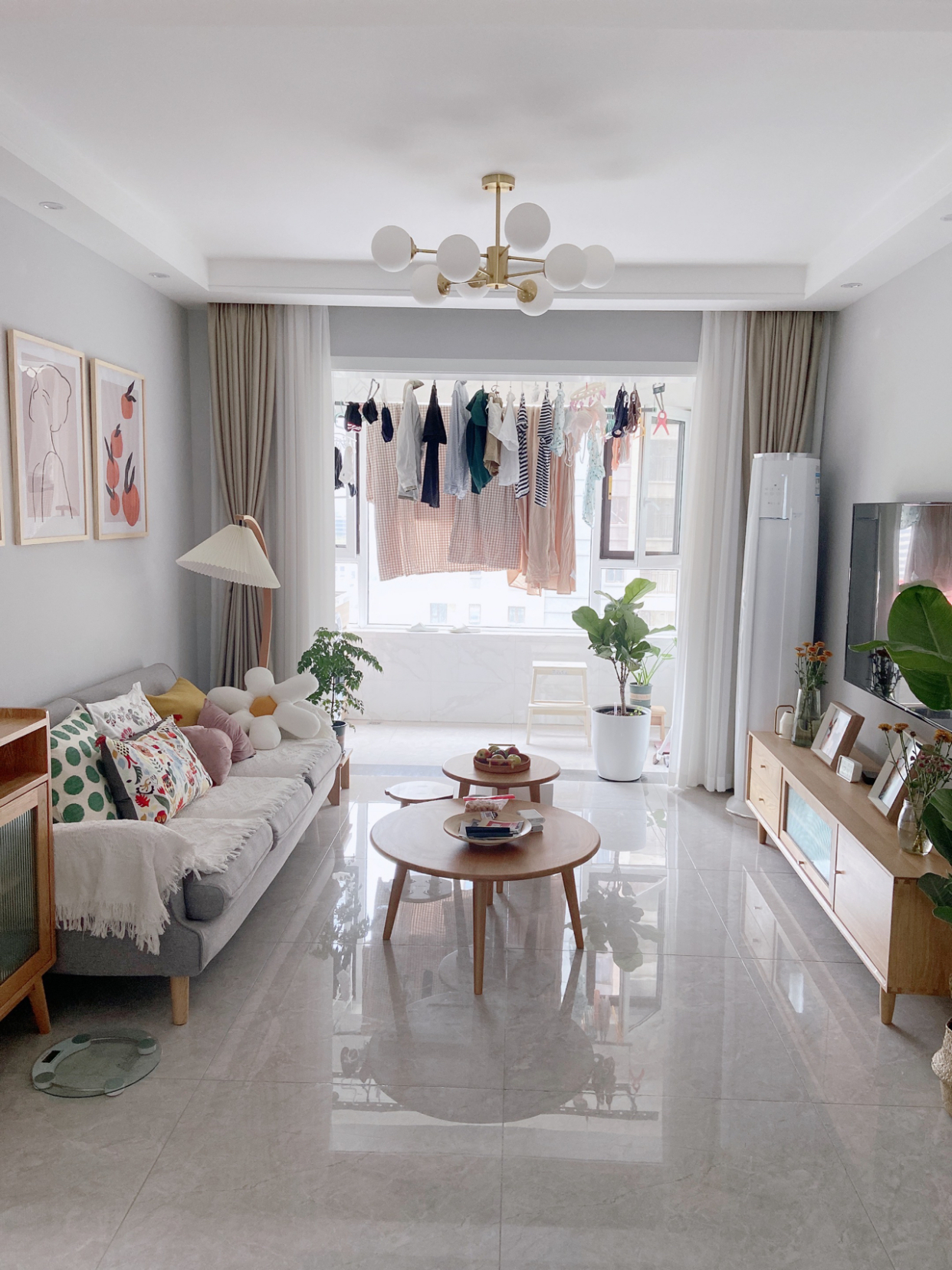 The wall -mounted drying rack is a modified version of the floating drying rack. Because most of them are installed inside the balcony, there is no hidden safety hazard. It can be stretched and expanded. It is more practical for users with small drying demand when not in use.
You only need a wall, and a house without a balcony can be installed and used. Get rid of the restraint and freely dry it. With spiny wheel positioning, the stretching arm can be fixed, and it can also play a windproof role. Stretching can adjust the angle at will. The socks are hooking the humanity, the expansion is free.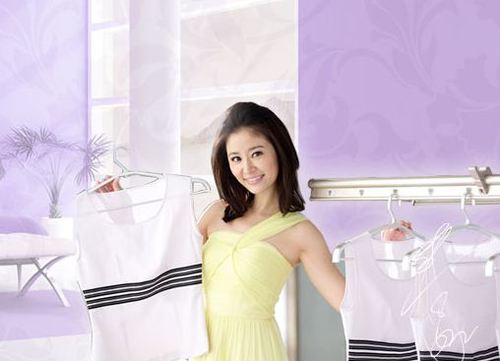 It is also very good for houses with poor lighting to help dry drying.
Ding Tianli drying rack
For small apartment types, there may not be no balcony, but it is difficult to squeeze out of the drying space. It is also good to be a storage.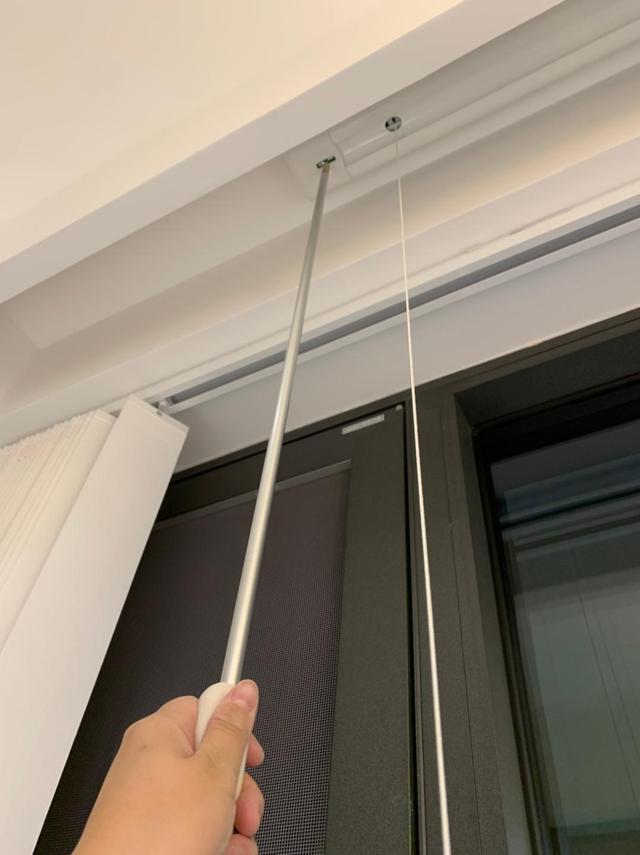 However, there is a defect in the installation of this kind of drying rack, and the amount of clothes drying is also very unlimited. It can only be regarded as a niche demand.
The clothes rack style has a variety of styles, and different types meet the consumer needs of different positioning and scenes. You must buy according to your needs when buying. There is no need to buy grades blindly.
Which is better to choose clothes? These 7 popular drying racks may have only seen the first 4 types
Essence