With the gradual improvement of the Taobao market function, a group of "Amoy Brands" appeared. With its accurate product positioning and excellent product quality, the "Amoy brand" gradually became a well -known brand. Such as cracks, Inman, Handu clothing, three squirrels, Yuanti, etc.
So, what are the Amoy brands with a certain influence in the underwear industry? On the weekend topic this week, I will talk to you about those underwear Tao brands that have developed on the Tmall platform and have a certain influence. You may be more impressed with it next time you buy it.
Participating criteria: 1. Comply with the definition of the Amoy brand; 2. Based on Tmall's development; 3. Sales are shortlisted for TOP100 in Tmall underwear rankings; 4. There are certain characteristics.
Golreir
Business categories: bra, underwear, home clothing, swimsuit, body -shaping jacket
Founding time: 2007
Location: Guangzhou, Guangdong
Style characteristics: stylish and sexy without losing small freshness
The friends who have long -term attention to the data of the data of the data know that in many underwear Tao brands, Gorres has always ranked among the best. Even after the traditional first -tier brand international brands such as Antarctica, Uniqlo, CK, Mannfen, Cats, Seven Wolf, Ai, etc., Gorrer has been in the top 10 in the ranking of large underwear.
In 2008, when Tmall was split with Taobao, there was almost no big name willing to enter Tmall. In their opinion, Tmall is not tall, and even feels that the Amoy brand is low -end. This kind of wind entrance to Tmall has become one of the earliest original underwear brands entering Tmall Mall. At the same time, Gorrer is also one of the 18 companies participating in the first Double Eleven "Shopping Festival" in 2009.
What is very impressed by Goelle is his "million bride" promotional photo: a bride with dark skin and white gauze, wearing a pure white underwear, standing in front of a mottled red brick wall. It is this "million bride" bringing more than one million clicks to Gorrer, who was first involved in e -commerce.
This set of "million brides" underwear is Goorier's head Zhang Xiang. At that time, the remaining fabric left by the foundry for the founding of people, asked someone to redesign and produced it, and put on Taobao with a mentality of trying. If you accidentally "play". The key to Goorier's carelessness is to hit Tmall's outlet. Because of this choice and opportunities, from 2009, Gorrer has flourished and grows rapidly at a rate of 100%and 200%each year. Therefore, Goorier has been the boss of underwear categories since entering Tmall in 2008.
Until around 2011, the traditional big name finally woke up. After the traditional big names and some international brands settled in Tmall, Gryer also realized that the golden age of the traffic of e -commerce was about to pass. Essence Therefore, under Zhang Xiang's leadership, the Goer offline experience store opened.
Crab secret
Business category: underwear, home service
Founding time: 2009
Location: Beijing
Style characteristics: comfort, nature
The secret of Crab is a Tao brand with men's underwear. It was launched in 2009. It has developed in 2009 and has developed in its categories. It has developed men and women's underwear, home clothes, and undergoing clothes. In 2009, Crab Secrets used a poster that was put on the head with underwear to advocate "breathing underwear" to reflect the quality of its cotton materials, occupying the Taobao men's underwear market, and was used for a long time by more consumers' institutions. Favorite.
Why does the crab secret have such a creativity to promote it on a poster with a panties? One of his founders Zang Chongyu believes that the value of the brand output should be analyzed from multi -dimensional. Whether it is visual, copywriting, or product design, fabrics, it is a factor that a brand has obtained consumer recognition. And such a creativity just interprets the concept of crab secrets, which is a kind of nature and comfort and breathability.
If fashion represents a kind of "face", then underwear represents a kind of "lito", and this "Lizi" will often block the "face" because of the consumer's disapproval. Therefore, in the process of promotion, the pain of the secret is that the pain of the underwear lies in the breathability, and the crab secrets propose the slogan "born for picky". In Zang Chongyu's view, this criticality of crab secrets is multi -dimensional. Some consumers do not pay attention to underwear, and they will feel that the crab secrets are sold very expensive, so it shows that these people who are not picky about underwear are not the audience of crabs. From the perspective of crab secrets, this picky includes the choice of design and fabrics, which is also respect for consumers …
The secret development of crabs has been stable so far. How will it develop in the future? In Zang Chongyu's opinion, underwear is not as high as the lady's bra, which emphasizes the experience. In many cases, the number of panties is sufficient to distinguish the number of yards. Therefore, the offline experience link will be relatively weakened, and more consumers can be tapped online. Therefore, the editor speculated that maybe crab secrets will not develop physical stores in the short term, so will it develop to multi -category in the future? At present, crab secrets are no longer a single men's underwear, as well as women's underwear, home clothes, undergoing clothes, etc.
Moisturize
Business category: bra, underwear, home clothing, undergoing clothes
Founding time: 2008
Placement location: Guangzhou
Style characteristics: Classical old -fashioned old -fashioned
Judging from the ranking of data Rubik's lingerie, Runwei's ranking has always been relatively stable and advanced. From the perspective of e -commerce, after some traditional big names and international brands settled in e -commerce platforms, the advantages of some Tao brands in the early years gradually lost. And some traditional big brands and international brands have their strong heritage, so such as Antarctic people, Mannifen, admiration, CK, etc. have won the forefront of e -commerce sales rankings. Among these early Amoy brands, in addition to the development of Gorrer development, it is stable. There is another brand, which is moisturizing.
In 2008, Runwei opened the first brand flagship store in Taobao Mall. It was operated by Guangzhou Runwei Clothing Co., Ltd. Runwei Flagship Store. The product quality and services won the unanimous praise from the majority of buyers. In Tmall original underwear brands, we can find many special brands, and Runwei most attracts the editor to pay attention to the design of the national style. As a modern product, underwear is actually difficult to imagine. Runwei can combine the design of underwear with Chinese classical culture so well. Classical is not old -fashioned, fashionable and cultivated.
Earlier, the bosses operating the Tao brand were often behind the scenes, and rarely looked like offline brands in front of the stage. In recent years, more and more Taopai brand bosses have gone to the stage. The Amoy brand participated in offline activities, such as Goorier opened an offline experience store, Chundu, Ka Xuan and other brands participated in the "Home Service Carnival" event and so on. However, Runwei has always been very low -key. Although Runwei has been stable in online development in recent years, offline related activities have rarely seen their participation.
Junior
Business category: home service, bra, branches, underwear
Founding time: 2011
Location: Shenzhen, Guangdong
Style characteristics: simplicity, personality, petty capital
In the opinion of Chundu's helm, Chun Du is not a simple Amoy brand. Although Chun Du has been labeled with the Amoy brand on the channel, Zhou Baojie believes that Chun Du is not now taking the channel now. It is important, and it is important to feel the brand, make good products, including tone and style.
Zhou Baoji's ultimate pursuit of the product, we can see from Chundu's product characteristics that Chun Du's simple and unique style of personality can be said to be identified immediately in a bunch of home clothing. The combination of characteristic gray, white, and black, the color is not publicity, and the style is not exaggerated. Such a simple and individual style may not like the traditional home service, but if you like it, you will lose it again. Don't drop. Zhou Baoji's also said that what he wants to build is this small and beautiful success.
Although Chun Du has achieved the ultimate in the product, when a large number of offline brands flocked into the e -commerce market, the golden age of the king of traffic has passed. Many brands developed by Tmall have lost their original brands. Advantages, Chun Du is no exception. At present, many Tao brands are seeking breakthroughs, and Garor, mentioned earlier, entered the O2O model early. So how will Chun Du develop? According to Zhou Baoji's disclosure, although Chun Du has no offline physical stores, there are many other possibilities in Chundu besides e -commerce. At present, Chun Du has expanded from a single home clothing to the bras and sportswear, and it has become it, and its sportswear, and it has, and its sportswear, and its sportswear, and its sportswear, it has its own. The style still maintains its unique personality.
Kaichi Shangpin
Business categories: bra, underwear, home clothing, undergoing clothes, keep warm
Founding time: 2012
Style characteristics: delicate, elegant
Ka Yishangpin is currently the only e -commerce brand under Huijie. It is based on the powerful backing of Huijie Group. After the official launch of Jiayoshangpin in 2012, it has developed very quickly. Whether it is financial resources or manpower, product design, etc. , Jia Yishangpin is unique in the complex Internet environment.
As an e -commerce brand under Huijie, Gar Yishangpin is very different from several other traditional brands under Huijie, such as Mannfans and Iveis, giving people a unique sense of exquisiteness. Look, you can clearly see that Jiayoshangpin's unique series is the smooth bras, cotton bra, lace bra, and the bottoming BRA in. Very obvious sense of distinction. Especially the development of Bra in, on the e -commerce platform, the phenomenon of homogeneity of product products is no less than offline, and the bra in the brater developed by Kaichi Shangpin is based on emancipating women's chest restraint. It makes people feel a kind of beauty, quiet and unstoppable elegance, reflect moreness in details, treat the body sincerity and confidence. At the same time, as an e -commerce brand, Gar Yishangpin is much more affordable than Mannfen at the price.
After several years of development, Gar Yoshang has positively occupied a place on the e -commerce platform, so how will it develop next? Since it is an e -commerce brand independently developed by Huijie Group, will it develop offline in the next few years? If you want to develop offline, how to distinguish between several other brands of Huijie? Or Jia Yishangpin will focus on online, and only do experience stores offline? Of course, these are just the guessing of the editor. How will the future plus one Shangpin develop, it is worthy of our expectations.
Shell
Business category: home service
Founding time: 2013
Location: Ningbo, Zhejiang

Style characteristics: fashion, Han Fan, easy, comfortable
Fruit shell is a fashionable home service launched by well -known clothing brand Tang Lishi. It is positioned and high -end. The average customer unit price is about 300 yuan. In terms of style, the Japanese style route is available. The target group is about 30 -year -old white -collar workers.
The fruit shell is based on "I and the Future I". For the first time in the industry, the successful SPA operation model of ZARA, H & M, UNIQLO and other clothing brands is used to sell it to the network. With childlike values. The fruit shell is based on providing products with rich categories, creative and detailed products to the target group.
Tang Shifa Clothing is one of the largest sales brands in domestic casual clothing. At present, it has developed from leisure clothing to men's formats, and now it has developed to home clothing. According to Dai Qiqi, the general manager of Tang Lishi e -commerce, Tang Lishi from leisure clothing to men's clothing to men's clothing, and then home clothes, is actually the established direction of Tang Lishi's development. Although the fruit shell has not been launched for a long time, it has relying on Tang Shi's rich industrial experience and industry background for more than 20 years. The fruit shell has already had a certain influence in the underwear Amoy brand.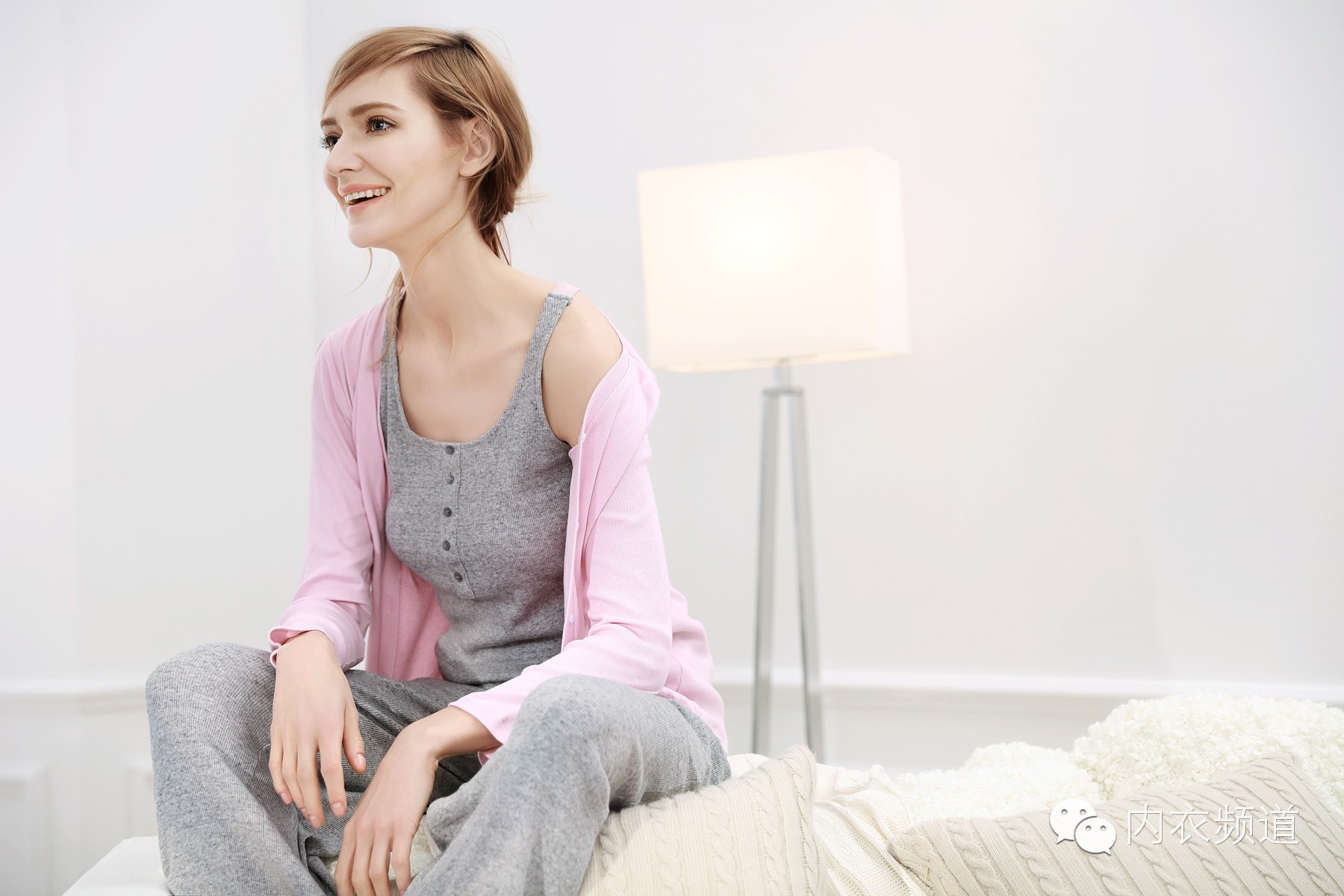 It is understood that the fruit shell focuses on the optimization of the product supply chain and the establishment of the brand style, but it does not rule out that when the fruit shell development reaches a certain scale in the future, the fruit shell will enter offline.
Kamami
Business category: branches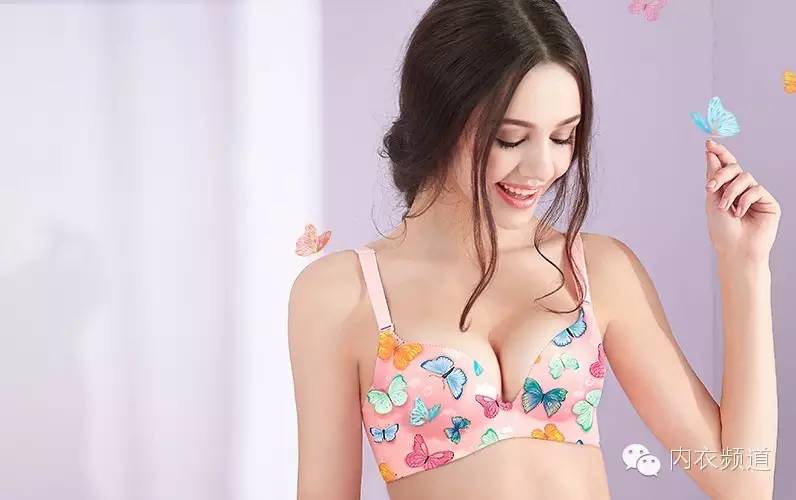 Founding time: 2009
Location: Guangzhou
Style characteristics: simple and generous
Chi Nami is a very considerable health -based underwear on the e -commerce platform. It is understood that the single -text chest item, Chi Nami has sold more than 100 million in 2015. Qian Nimei is relatively simple and generous in product design, and the unit price is about 100. Qian Nimei is different from some characteristic underwear that focuses on positioning the mid -to -high -end. It has always won the trust of customers with multi -category operations and the principles of small profits.
Qian Nimei pays great attention to every detail in the design and production of the product, and it is also quite demanding in quality. For example, insisting that each product requires symmetry and delicate maintenance of exquisite fabrics. The product breaks the constraints of traditional underwear on women's body, and is based on the physical investigation of Asians.
At the moment, Weishang has fired very hot, but currently the underwear micro -business market products are mixed, good and bad, and fierce competition. Therefore, after analyzing the current underwear micro -business market in detail, Qiansami has entered the micro -business market with a high -quality brand operation team. Focus on healthy correction underwear. Qian Nami has achieved a certain influence on the e -commerce platform. Xiaobian believes that it will certainly set off a wave on the micro -business platform.
Stuck
Style characteristics: simplicity, generous, fashionable
Ka Xuanjia's service was launched in 2011. It is a more distinctive underwear brand, which is simple and generous. It advocates the road to fashion and preach a leisurely temperament. Card Xuan is the TOP20 brand for Tmall's home service category. By 2015, Card's sales on the entire network platform (including Tmall, Taobao, JD.com, Suning Tesco, Dangdang.com) reached 30 million. According to Wu Haifeng, general manager of Card Xuan, in the past two years, the sales of the entire network will exceed 60 million.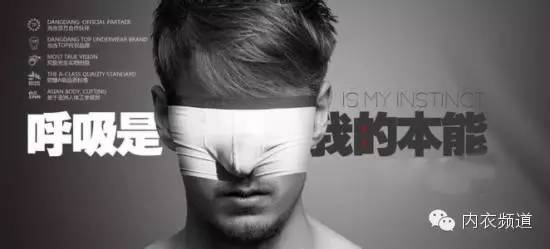 Ka Xuan is known as the "most intimate home service" brand. It is not only a brand, but also to promote a home attitude of home. Carterly creates a lazy "happy" home life for consumers with the concept of "comfort, warmth, fashion, and temperament". At the Shenzhen underwear exhibition in 2015, Ka Xuan and eight well -known domestic home service brands such as Fenteng, Meibiao, An Zhi, Chundu, Xueli, Qingtong, Paibangnu jointly hosted the "First Home Furnishing Carnival" The purpose of this event is to promote the exchanges and cooperation in the home service industry, and at the same time to promote the home service industry to the road of fashion, this is also a spiritual value that Ka Xuan has always advocated.
In terms of offline activities, in addition to the carnival activities of other home service brands, in terms of channels, in addition to e -commerce platforms, Ka Xuan also cooperates with Grand Runfa Supermarket system. Wu Haifeng revealed that whether it is a traditional brand or an e -commerce brand, the development of a single channel is not a long -term way. Ka Xuan is a brand that rely on e -commerce platforms. Expansion, including cooperation with supermarkets, community marketing, such as the operation of Weishang, the start of the cloud merchants, etc.
Location: Guangzhou, Guangdong
Founding time: 2011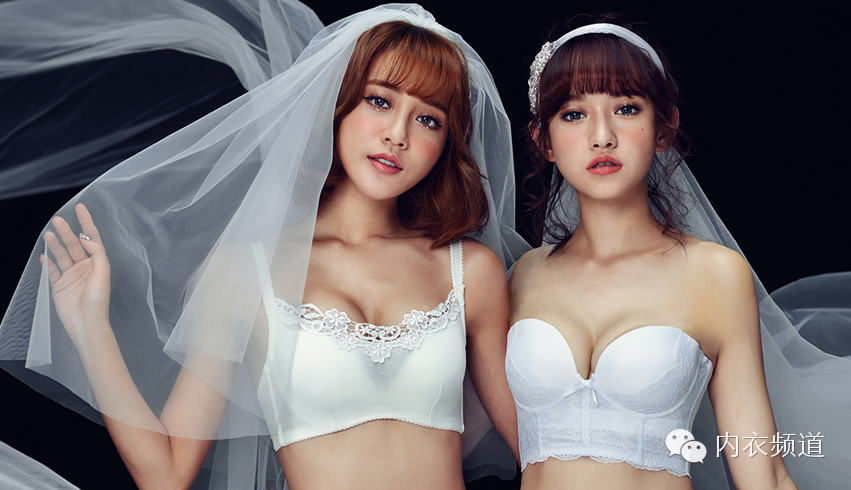 Location: Shenzhen, Guangdong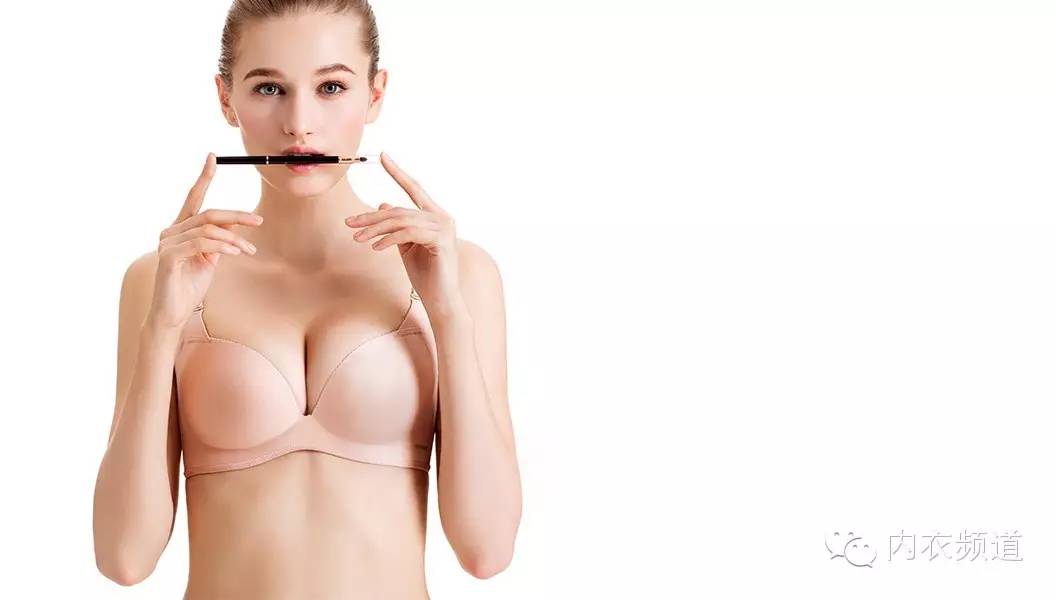 Business category: home service