Network map
Before the 1980s, the degree of electrification was not high. There was no refrigerator freezer. In summer, food could not be refrigerated and frozen. , Even life -threatening. At that time, people often thought about how good it would be! If you can eat ice again, it is really great.
The popsicles and sowed are only rare things in the city that were only in the city. It is difficult to see in the countryside. It can be imagined that if you sell popsicles (also known as ice cream) in rural areas, it should be a good business, but it is just that the problem of thermal insulation cannot be solved. Some people think of a method. Use a wooden board to make a cabinet, which is not windy, wholesale popsicles, put it in a wooden cabinet, take a small quilt, and cover it to keep the popsicles from time to time. Put the wooden cabinet with the popsicles on the back seat of the bicycle, tie it with the rope and fix it, and ride a bicycle to walk on the street to sell. In rural villages, you can often see popsicles in this way. At that time, the popsicles were mainly added with sugar or sugar essence to the water. After the mold was frozen, it turned into a rectangular ice cubes. It was wrapped in a layer of paper on the outside. phone number.
Every time I heard someone shouting on the street, "Selling -popsicles, ice cream!"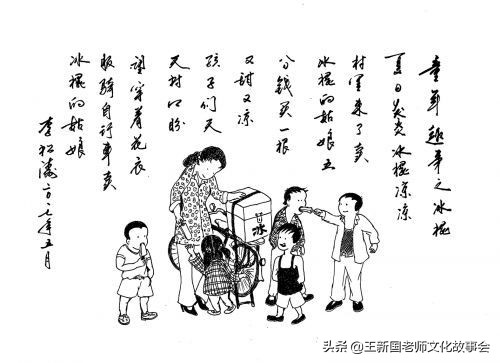 Source of this picture: Bozhou Evening News, Li Songtao/Picture
A piece of popsicles 3 cents, only 5 cents more, but in that one dollar, it is very conspicuous, ten dollars are considered a lot of money, 100 yuan is a huge amount of money, 3 cents and 5 cents are not easy to get. Children can be able to get it. Buy 3 minutes and 5 minutes to buy a popsicle, even if you enjoy it.
Because there is no money, it is almost impossible to buy a popsicle when you can eat the popsicles. Eating, a little bit of a popsicle is tantamount to eating two or two salt money. Two or two salt can eat the whole family for several days.
I have a small, and I usually play together. He has a brother. His brother has a small wooden box with a coin that often has a coin, 1 point, 2 points, 5 points, but not many. There is a gap in the wooden box. I often let us go to his house, and the whistle of him alone. He and two or three people took turns to hold his brother's wooden box. Coincidentally, there was a coin fell out of the wooden box. Take the coins shaking out to buy popsicles on the street. Generally, buying a popsicle. Several people take turns to taste. It is stipulated in advance. Either you can only slip and bite the next piece, or you can bite, but you can't bite too much. As a result, a few people were so slippery, bite and eat, and a popsicle can enjoy the old meeting.
Later, the popping production process improved, and there were popsicles with milk, orange juice, and rock sugar (also known as ice cream). This kind of ice cream is also called ice cream, which can only sell 1 cents or 2 cents. People selling popsicles sipped on the street:
"Belong ice cream! -The milk orange rock sugar (one), eat and understand thirsty (one)!"
He shouted so much that he could seduce the worm in the child's belly.
The adult is reluctant to spend money to buy the child, and coaxed the child to say, "I have a fever!"
As soon as they scared, some children did not entangle adults for money to buy popsicles, but they could only coax for a while without long -term. They would know that the popsicles were really delicious in the morning and evening.
With the development of the times, in the 1990s, there was a refrigerator freezer, and it became more and more popular. There were more and more soldiers and ice cream. There were also ice soda. As soon as summer arrived, it was almost available everywhere. The popsicles that had been used have gradually withdrawn from the stage of history, becoming an old object that stayed in memory of that era.
Nowadays, the times are different. The old popsicle box is gone. People who have seen the popsicle box, who have eaten the popsicles in the popsicles in it, are currently at least forty years old, most of them should be over half a year. Gradually become an old man!
The disappearing old popsicle box took away the childhood of the post -60s and 70s, leaving forever memories!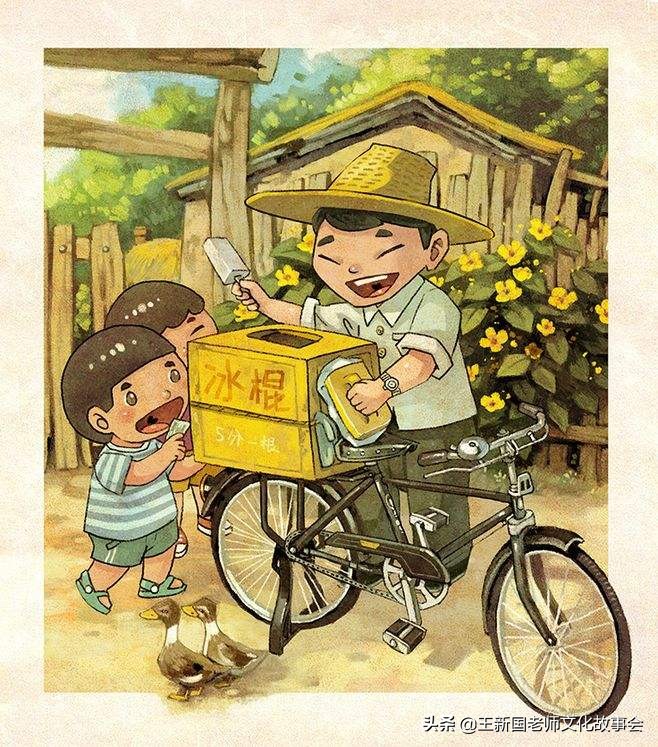 [Disclaimer: Original text, picture network matching, the original picture author does not agree with it after seeing it, please leave a message to delete it. Thanks! ]
Network map