"Open Source Selection" is a column of high -quality projects in open source communities such as GitHub and Gitee, including technology, learning, practical and various interesting content. What is recommended in this issue is an intelligent hardware project: X-TRACK, a GPS bicycle speed watch that supports offline maps and trajectory records.
X-Track is an open source GPS bicycle table designed by FastShift. It supports offline real -time maps, supports records and display real -time trajectories, and exported standard GPX formats.
Function
Support speed, distance, time, acceleration, flight display
Offline map, support real -time display, support zoom
Support
Support latitude and longitude, altitude, altitude height
Support RTC automatic recovery according to GPS
Support record trajectory, you can export files in GPX format
Support the automatic saving data (JSON format file)
Four hours long (continuous work, always bright screen)
Support in PC simulation, disconnect from hardware debugging (configured to release x86)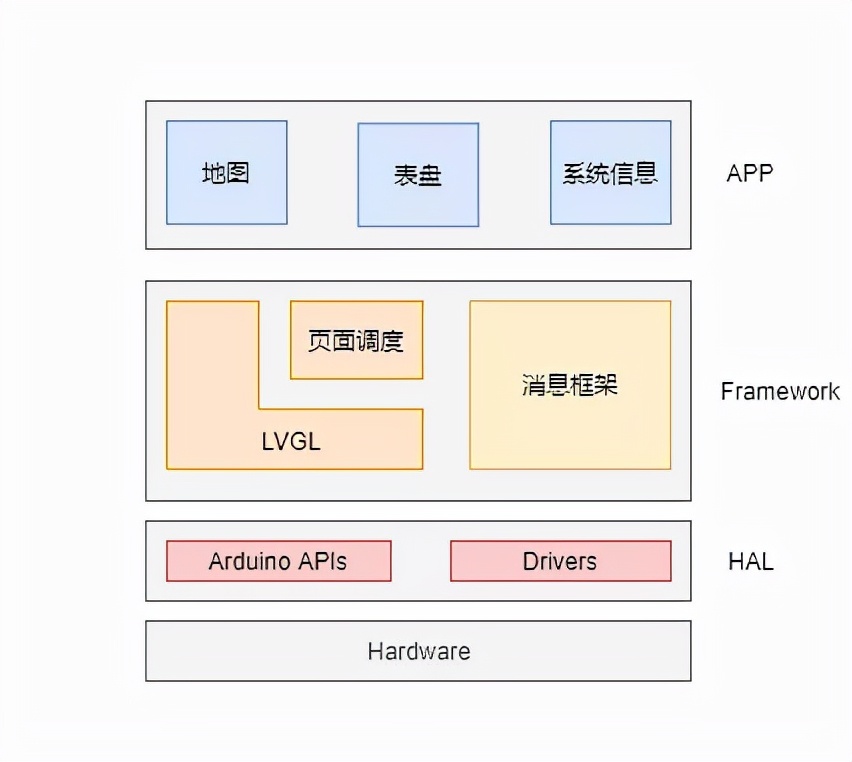 Support real -time display
Hardware Configuration
Main control: AT32F403ACGU7 (Main frequency: 240MHz RAM: 224KB ROM: 1MB)
Screen: ST7788 IPS 1.5inch SPI interface 240×24049 resolution 60Hz refresh rate
Memory: Micro SD Card 32GB
Input device: rotating encoder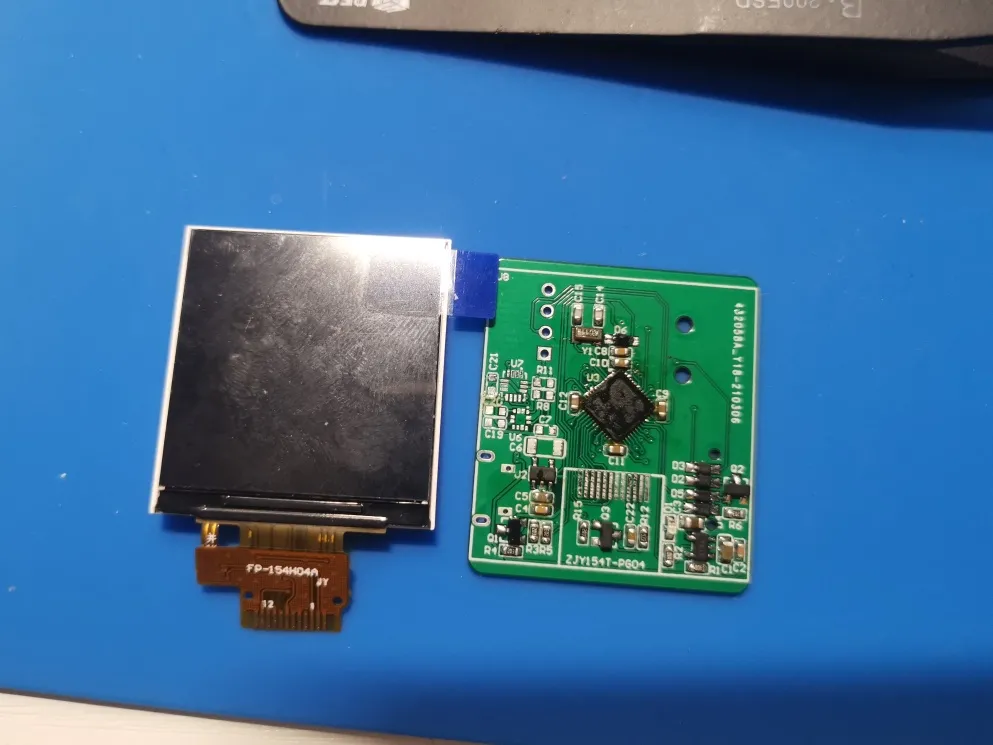 RTC: MCU built -in RTC clock
Computer step: LSM6DSM (supported hardware step output)
Geomagnetic Mean: LIS3MDL
GPS: ATGM336H (BDS + GPS + Glonass + Galileo + QZSS + SBAS)
Battery: Lithium ion 3.7V 683030 700mAh
Power Management: LP5907-3.3 + MCP73831
Shell: 3D printing light curing
Software part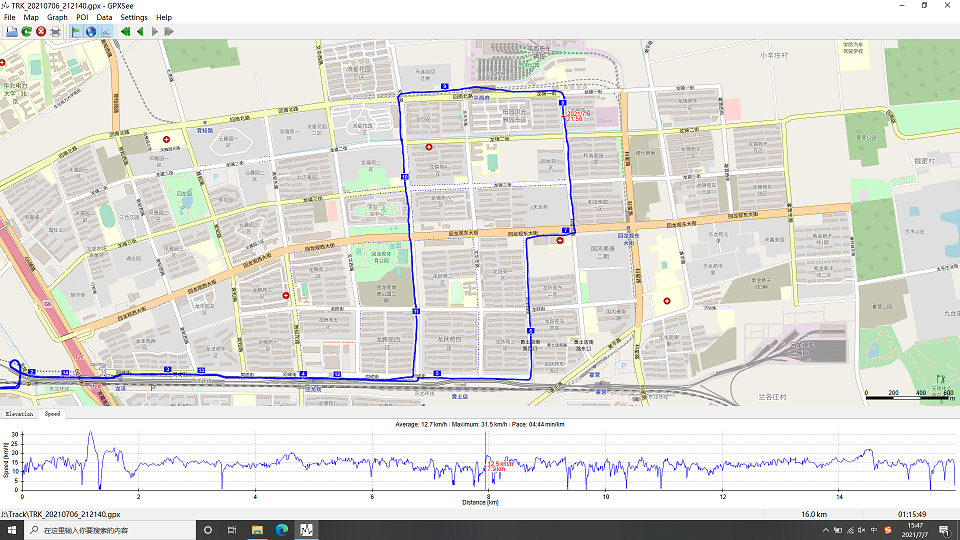 The software development environment is divided into two parts, Visual Studio and Keil MDK:
The underlying driver part, use Keil for development and commissioning
The application layer code is running based on the LVGL emulator. After the functional verification is completed, it is recorded to the MCU
Two projects are reused to use the same set of codes, and driver isolation through the HAL layer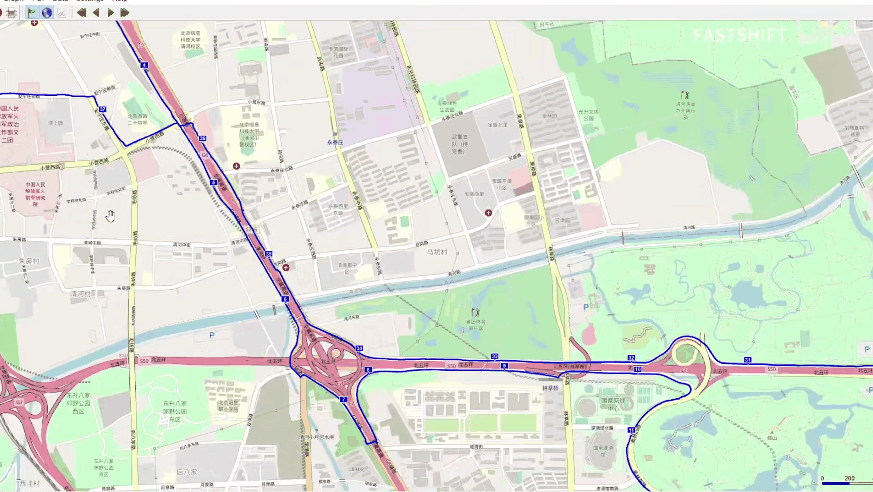 Functional architecture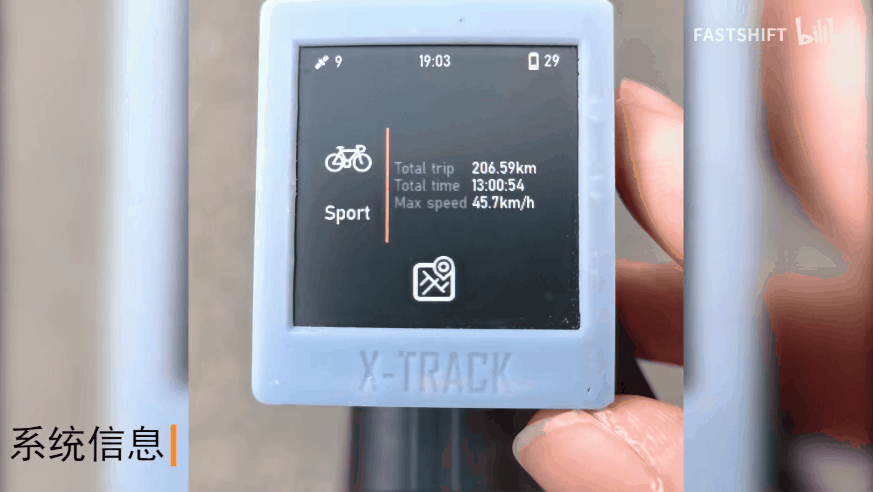 The overall software architecture of X-Track is shown in the figure below. The system consists of three layers: HAL, Framework and APP:
HAL layer is responsible for underlying chip driver and sensor raw data acquisition
The Framework layer is the core part of the software, including three modules: LVGL, page scheduling and message framework. It is responsible for graphic rendering, page life cycle management and message distribution processing.
The APP layer is a user display interface, consisting of three parts: map, dial and system information
Demo
Real -time trajectory display
Export historical trajectory
You can also measure the speed on the high -speed rail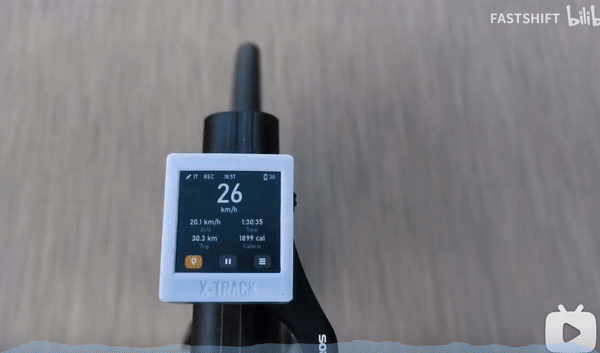 View system data such as electricity, riding records, GPS positioning, sensor and other system data
The project uses the GPL3.0 open source protocol, and more content can be read by themselves.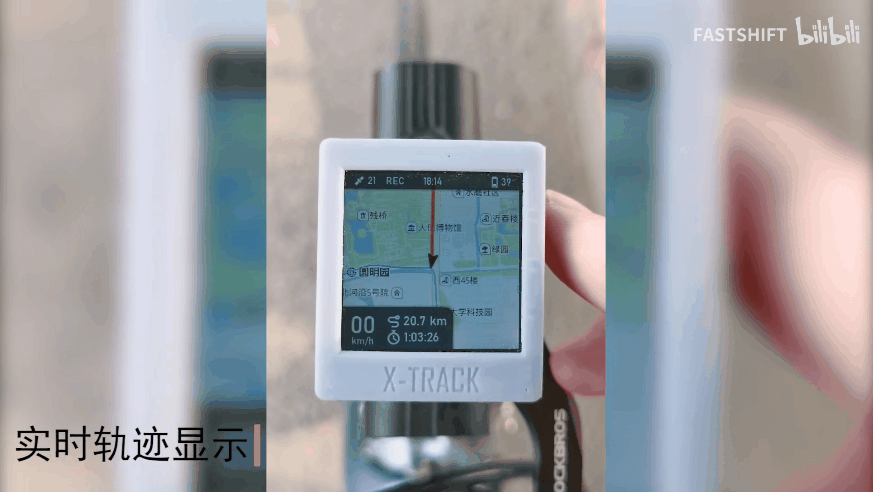 Open source address: https://github.com/fastshift/x-track