Alternating seasons, changing Morning Star
Living in the bustling city of neon us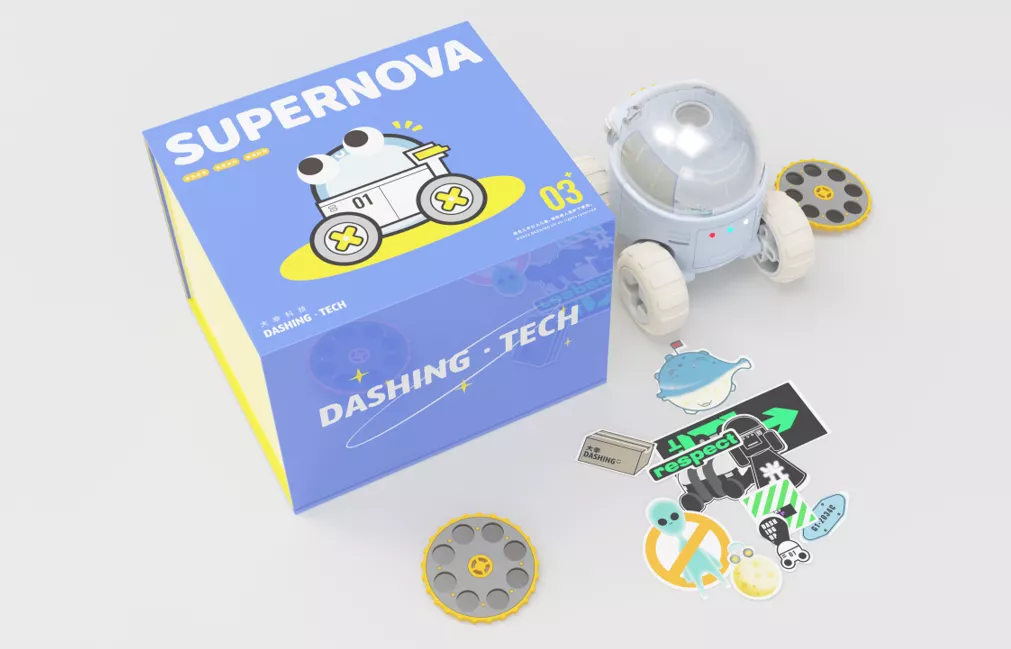 How long have not seen a starry sky?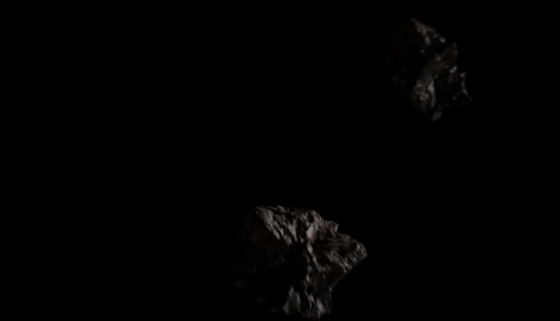 Do you remember the night sky childhood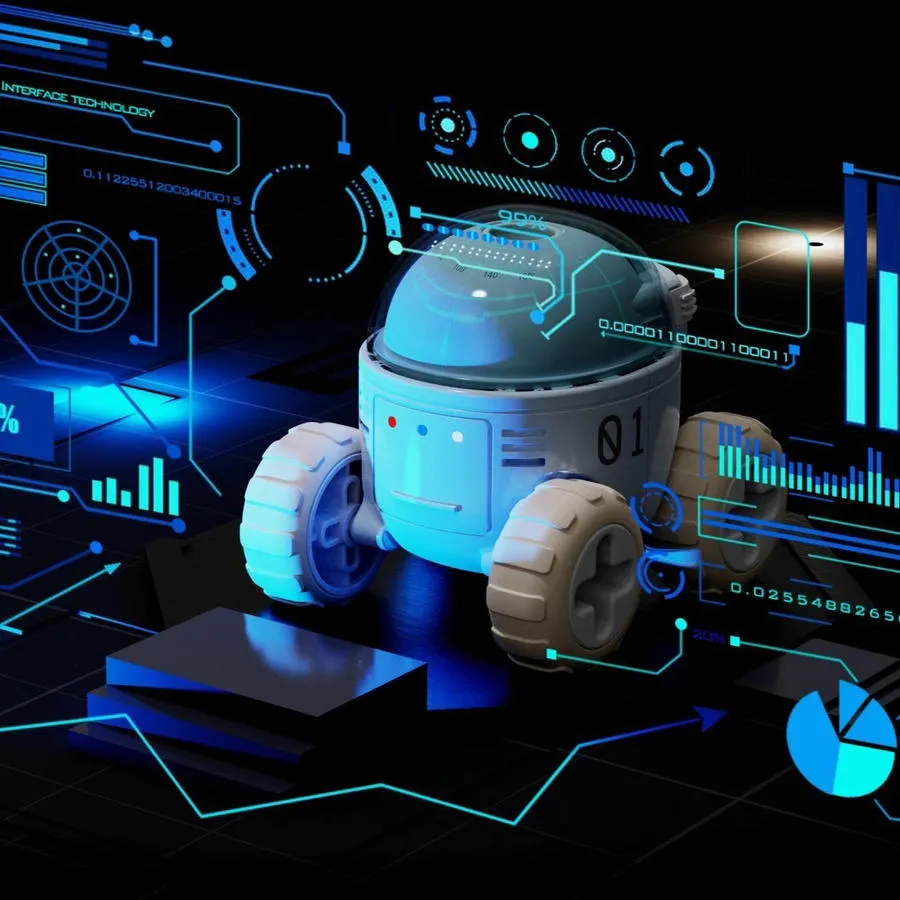 Each and twinkling stars
Like a jewel set in the sky
Let the sky become romantic mystery
Like being in a fairy tale world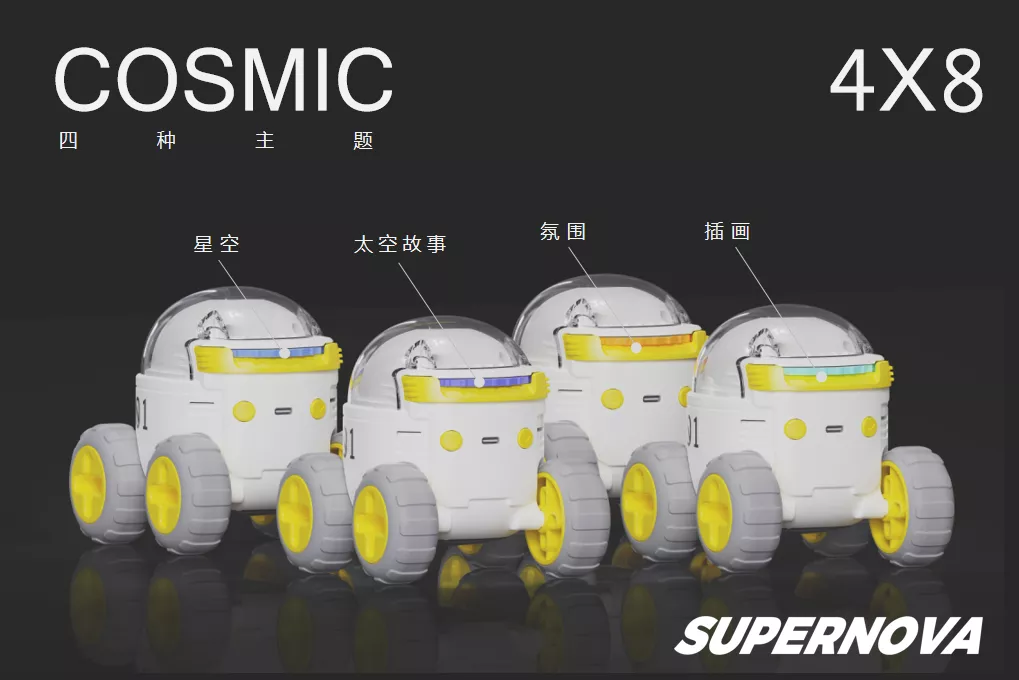 Now living in cities of the children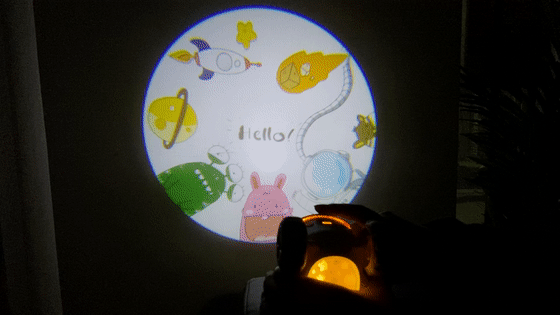 You may have little opportunity to see the real Galaxy
However, in addition holding the lighting techniques
The same can experience the beautiful views of the sea stars
Do you want homes will be able to see the starry sky it? Want to dress up your child's room a more dreamy and mysterious it?
Today we recommend a collection of children's toys + Night Light + Star Projector in one of the black technology "projection space vehicles." Makes it easy to "Star" moved back home, every minute for the baby at home to create a star children's room.
SUPERNOVA
Space exploration landscape
Supernova Space Projection car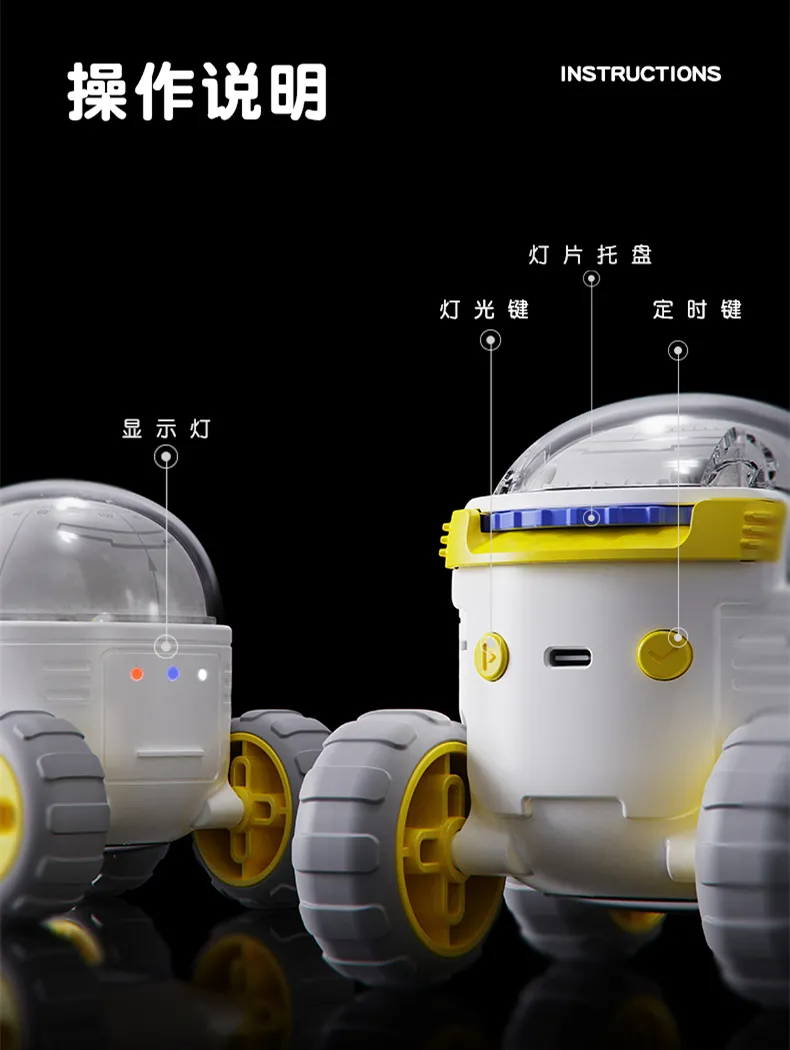 The child is not able to withstand the temptation to "toy car", and in the process of human exploration of the universe in "space rover" can be described as the most photographed large equipment, I believe that each harbor "space dream" that wants to have a child vehicles.
And today we recommend this supernova space projection car is using a popular children's favorite mini-rover design, modeling childlike cute, but also very real sense of technology. Really seem to free ride on the planet from outer space.
For children, the mini-rover that this is the most attractive car models toy. It is fresh and beautiful color, cartoons Smart and compact, suitable for children to play. And many car models toy, four wheels under the body can easily push it, definitely make a baby at home to see to put it down.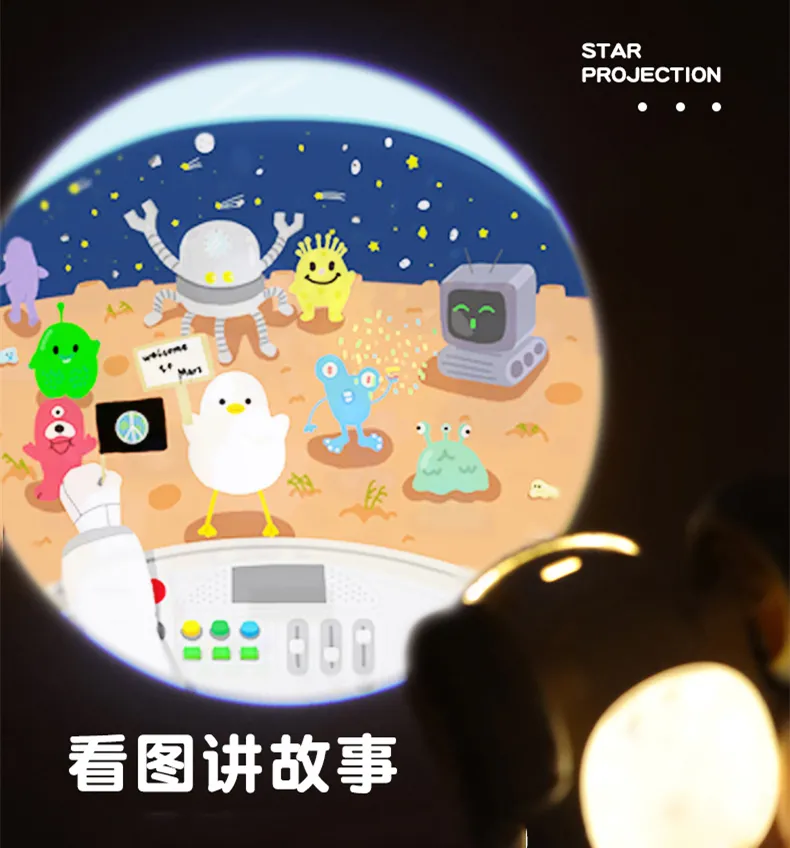 As for children to play a mini-rover toy, in the selection and safety. The car's shell projection space using the current internationally accepted special ABS / PVC environmentally friendly resin material. This material is not only high strength, toughness, and non-toxic, safe environment, parents can rest assured that children use to play.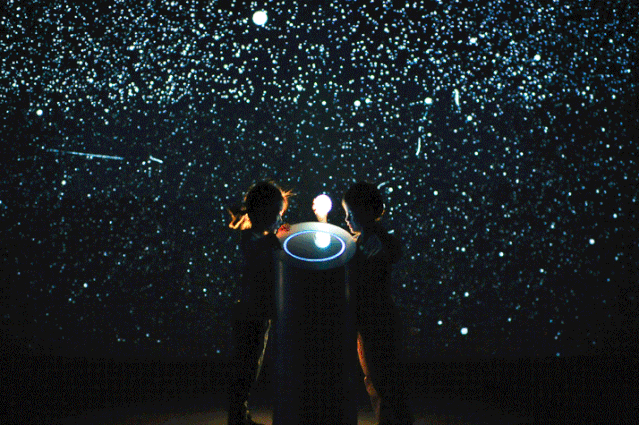 During the day it is to promote the speeding car models toy in the hands of children, and at night, it's time to really play space vehicle black projection technology functions.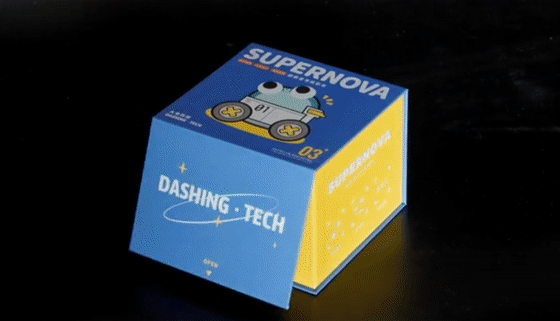 First of all, this car comes with atmosphere in space projection night light function. Turn on a night light mode after lights out, it can help children help illuminate the interior, dispel the darkness of fear right. Which illuminates a soft warm light, but also be able to build a warm and comfortable sleeping environment for children sweet sleep.
But the most amazing space but also the number of vehicles projected Star Projector function, just tap a button, the compact car space projection will become second "Star Box." It is like a messenger from the universe, shining stars in the distant universe, all projected into your home.
In order to ensure vivid projected images of the stars in the interior walls, the space projection imaging lens built car and a condenser lens, reflective lens groups slow group. And projected light and shadow is very soft, does not irritate delicate baby's eyes, it will not affect the child to sleep.
In the case of indoor lights, space projection vehicles are able to project a graphic image HD degrees. After the open house full of star-studded, regardless of the bright stars of the sea or cute cartoon characters, everything seems to be within reach, confusing.

Not only that, you also can be freely adjusted by adjusting the position of the projected space vehicle, the direction and magnitude of the projected image. In order to increase the fun projection screen, the manufacturers have been specially prepared for the kids four different themes slides, containing 32 fantasy scenery, you can switch freely.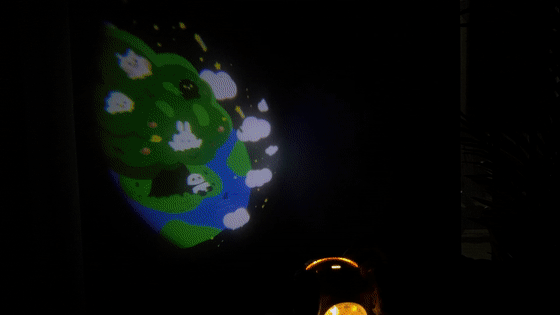 Slide four kinds of topics are: cosmic cloud, cartoon illustration, adventures, surprises eggs, which every slide has a collection of eight projected pattern –
Nebula universe: supernovae number space vehicles in space exploration mission after performing a valuable record of the screen;
Cartoon Illustration: Supernova Space Vehicle No. illustrator wonderful way to show mirrored outer space;
Adventure Story: What an interesting story supernova number of space vehicles and its friends place in the space;
Surprise eggs: some surprises No. supernova space vehicles on Earth captured it easy to overlook;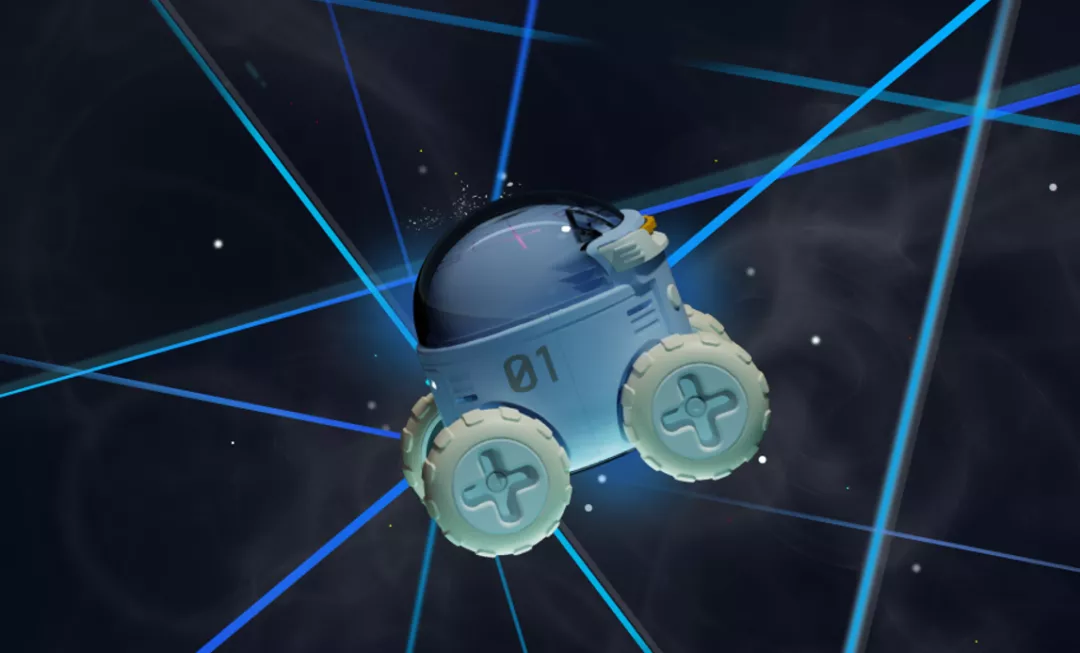 Push plate switching operation is very simple, as long as the slide manually remove the old, then the bits in accordance with the new slide button mounted on the tray to the light.
In the function operation, space projection cars using the most easy to use physical buttons control. Wherein the light key press lamp turned on, press open night light, and the projection can be turned on simultaneously and night light function.
In order not to affect the children and parents sleep, space projection car also has a smart timer mode, supports 15min / 30min / 60min third gear timing can be a key to adjust the timer button. Set the time to turn off the lights automatically, without having to shut down the operation, let you feel the stars to accompany the next morning.
Use life: the car projection space also built a large 1800mAh battery safety, using Type-C interface to charge, as well as the front body energy warning lights, flashing display current charge to breathe.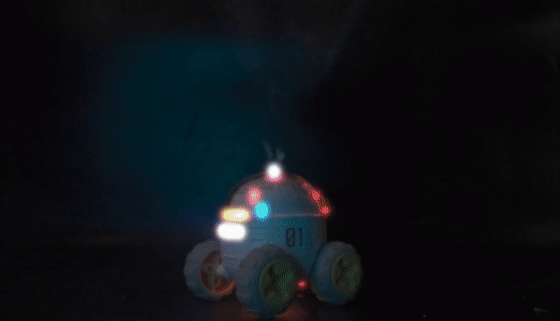 Usually when not in use, this projection space car or a wave of beauty stylish atmosphere ornaments. Space projection decorate the car body of the vehicle are four chameleon printing, boot blessing in itself a bright light effect, the entire space projection car like artificial intelligence robot movie as easily create an instant sense of sci-fi blockbuster.
For the majority of amateur astronomers and space fans, with such a great sense of technology mini-rover to decorate your living room and bedroom, from absolute can add a "cosmic landscape" for your home.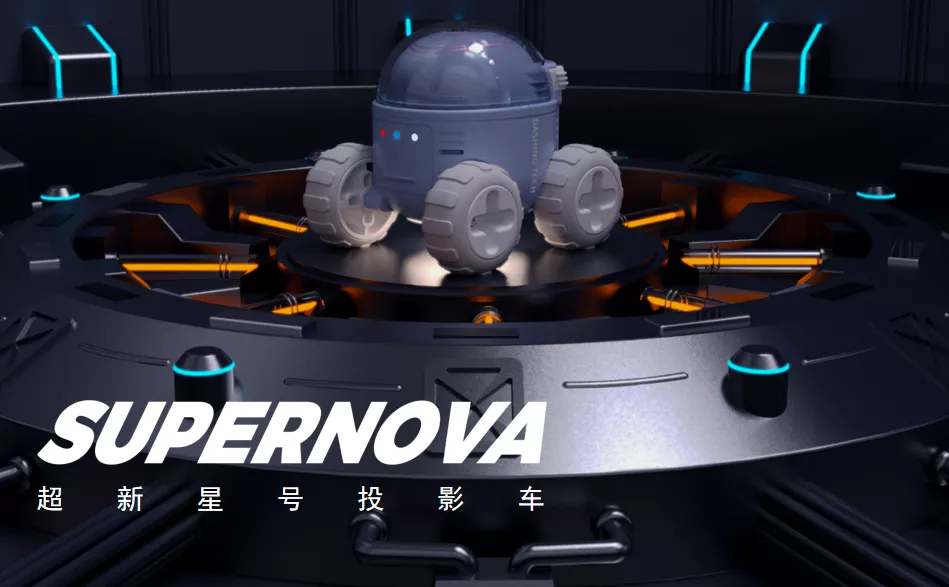 Today, New Year is coming! Such a Night Light + stars with projection function mini-supernova space projection car, you gave the home is definitely the best New Year's baby gift. Now buy a limited time, you like it, hurry!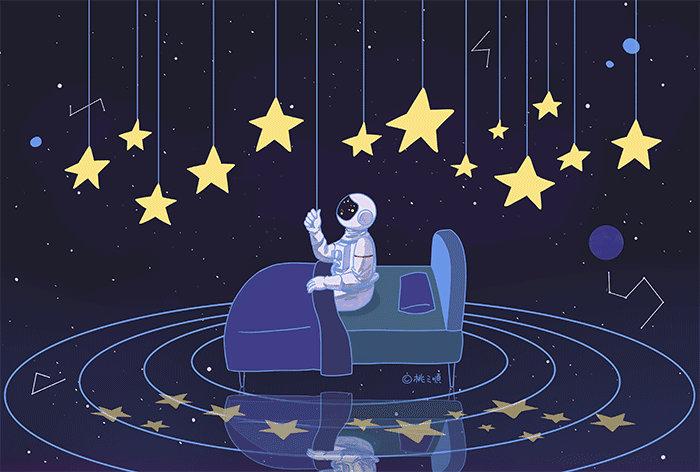 # pgc-card .pgc-card-href {text-decoration: none; OUTLINE: NONE; DISPLAY: block; width: 100%; Height: 100%;} # pgc-card .pgc-card-href: hover {text -Decoration: none;} / * PC style * / .pgc-card {box-Siting: border-box; height: 164px; border: 1px solid # e8e8e8; position: relative; padding: 20px 94px 12px 180px; overflow: hidden ;} .pgc-card :: after {Content: ""; Display: block; border-left: 1px solid # e8e8e8; height: 120px; position: absolute; Right: 76px; Top: 20px;} .pgc-cover { Position: Absolute; Width: 162px; Top: 0; Left: 0; Background-Size: Cover;} .pgc-content {overflow: hidden; position: relative; top: 50%; -Webkit-Transform: TranslateY (-50%); Transform: TranslateY (-50%);} .pgc-content-title {font-size: 18px; Color: # 222; line-height: 1; font-weight: bold; overflow: hidden; text-overflow: Ellips; White-space: Nowrap;} .pgc-content-desc {font-size: 14px; Color: # 444; overflow: hidden; text-overflow: Ellips; Padding-top: 9px; overflow: hidden; line-height: 1.2em; display: -webkit-inline-box; -webkit-line-clamp: 2; -webkit- Box-orient: vertical;} .pgc-content-price {font-size: 22px; color: # f85959; padding-top: 18px; line-height: 1em;} .pgc-card-buy {width: 75px; position : Absolute; Right: 0; Top: 50px; Color: # 406599; font-size: 14px; text-align: center;} .pgc-buy-text {Padding-top: 10px;} .pgc-icon-buy}. Height: 23px; width: 20px; Display: inline-block; background: URL (https://lf1-cdn-tos.bytescm.com/obj/cdn-static-resource/pgc/v2/ PGC_TPL / Static / Image / Commodity_Buy_f2b4d1a.png);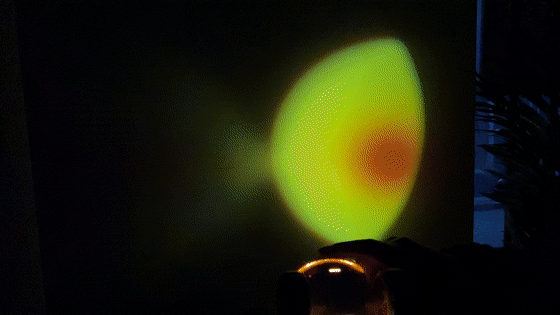 ¥ 169
Buy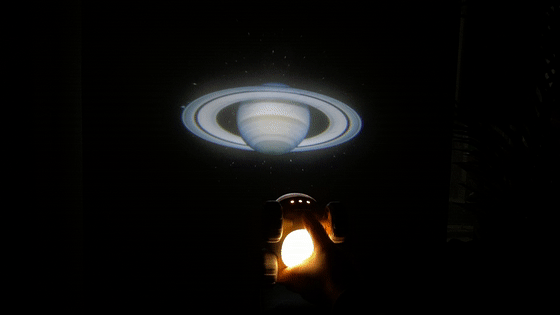 Supernova Space Projection car