Hi, hello everyone!
It's time to sell this week & recommendation time!
Let's take a look at which things this week is!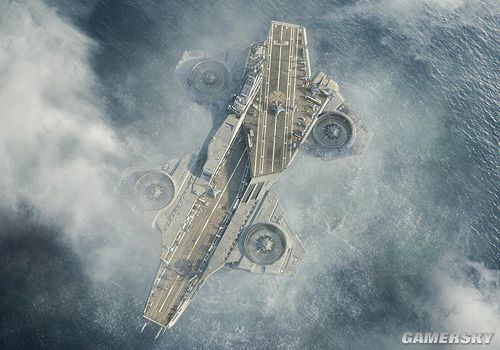 First, hot sales:
Champion PowerBlend hooded velvet cloak sweater is the top of the list!
The bacteria thought it must be conquered everyone with the pole (chao) simplified (DI) pure (JIA) color (GE) covering the red orange, yellow, green, blue purple.
However, don't look down on the brand Champion because of its low price. As a brand with a history of nearly a century, Champion has witnessed the glory of the world's competitive sports after another. Once, it was a partner when the athletes were fighting. Now, it is the love of the streets of fashionable young people (zhiyi -_-).
Santen Beauty Eye Rose Dripping Eye Dripping 12ml High School List!
The eyes of the masses are bloody!
The well -known eye drops of SANTEN and Loton in Get Haitao are almost available, but the best selling is the most expensive!
There is no way, the world value of looking at the face is everything!
In addition to the high value, it is also very powerful. The coolness of not high or low (3), the eyes are mild and not irritating and accompanied by a faint aroma. After use, you can quickly relieve discomfort such as dry eyes, sourness, tears, etc., effectively alleviating eye congestion and containing corneal protection ingredients.
Get Haitao is currently 93 yuan, 5 bottles of 405 yuan, and the same international freight is 35 yuan. Buying five bottles at a time is equivalent to 88 yuan / bottle!
The same model of Tmall Overseas Purchase is as high as 138 yuan / bottle! , Suitable for multiple people to buy or buy it with other Japanese -Asian products!
LEGO StarWar Captain Fasma (75118) New Exploring Flowers!
LEGO toys are the category just launched this Thursday. At present, bacteria only select Star Wars and Super Hero Series.
Captain 75118 is a new product listed in 2016. It contains 82 LEGO particles. The shape and weapons are even more windy. It is quite good to put the concave shape on the desk.
Get Haitao is currently priced at 142 yuan, international freight is 35 yuan, totaling 177 yuan. JD.com is 215 yuan, and the stock is out of stock!
Then, recommend:
FINAL AUDIO Heaven Iv Fi-He4BBL3-A-in-ear headset
Maybe many people don't know this brand, but they will also be amazed by its appearance!
FINAL AUDIO Design's in -ear earplugs use BAM (Balancing Air Movement) technology to achieve ultra -small cavity with a simple structure, and use unique driving units to enable people to enjoy the balanced natural sound quality in a quiet environment and depth. Three -dimensional space performance.
GET Haitao currently sells for 836 yuan, international freight is 35 yuan, and 871. This product does not seem to have other ways except Riotao.
FINAL AUDIO, unique choice!
ROHTO Loton Night at night to moisturize 13ml.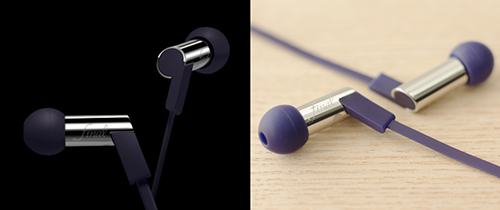 During the day, there is SANTEN rose eye drops to eliminate red blood, and at night, Loton is also needed to nourish water to nourish the eyes!
This moisturizing water is [Category III Medical Products] without restrictions, and can repair cornea cells at sleep time and promote cell regeneration. Natural VE and hyaluronic acid recipes are greatly helpful for commonly used computers' fatigue eyes. There was a colleague in the bacteria before, and her big eyes flashed, she said it was the result of using this!
PS: It is recommended not to use two different eye drops. It is best to have a certain time interval!
Get Haitao's current 10 bottles of 10 bottles is 489 yuan, international freight is 35 yuan, and it is equivalent to 52.4 yuan / bottle. It is suitable for buying back with colleagues and classmates!
Lego Lego Marvel 76042 Skinthon Sky Mother Ship.
Town House Artifact! none of them!
The Sky Mother Ship is the iconic equipment of the Aegis Bureau! Super cool!
This Lego 76042 sky carrier contains multiple small packages of multiple numbers, which is used to modular components. Total 2996 pieces of particles, 5 normal sizes (Nick Fury, Black Widow, Captain America, Hawkeye and Maria Hill+SHIELD Taiwan), 12 mini people and some aircraft & engineering vehicles. Its manual is said to be as thick as 400 pages! Complete the volume of about 80*45cm, absolutely the treasure of the town house!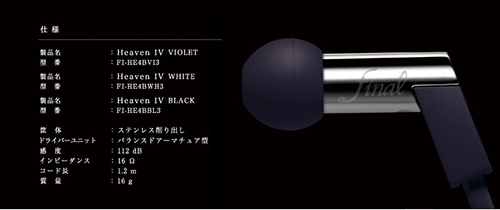 Let's take a look at the complete picture of the online players
Imagine that after spelling, you can reproduce the scene of the fall of the sky carrier! It was quite exciting. Essence Essence
Get Haitao is currently priced at 2177 yuan, international freight is as high as 385 yuan, and it is 2562 yuan. (The volume weight is large!)
This is the hot sales and recommendation this week!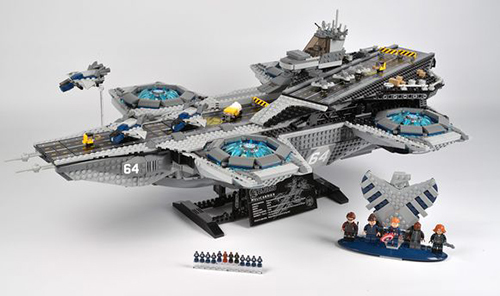 For more good things, please pay attention to the next issue [This week's inventory]
Search [this week] retrospective introduction
Haitao Information Exchange Group:
281653081