Traveling with children may be a challenge for every family. After all, a few packets of diapers may be enough to fill the entire box.
Before buying the box, I believe that mothers will consider from many places, such as its appearance, material; load, capacity, etc. But in order not to miss the key points, let's summarize it.
• age
Children can really use it by themselves. According to their age, choose the right size (not too big, the child can't use it, and it can't be too small, refer to Article 2).
• capacity
You can really install things, at least one
Board
The capacity of the box can install the children's water cups, snacks, toys, picture books, a few sets of laundry, wet towels,
toilet paper
/Urine is not wet.
• weight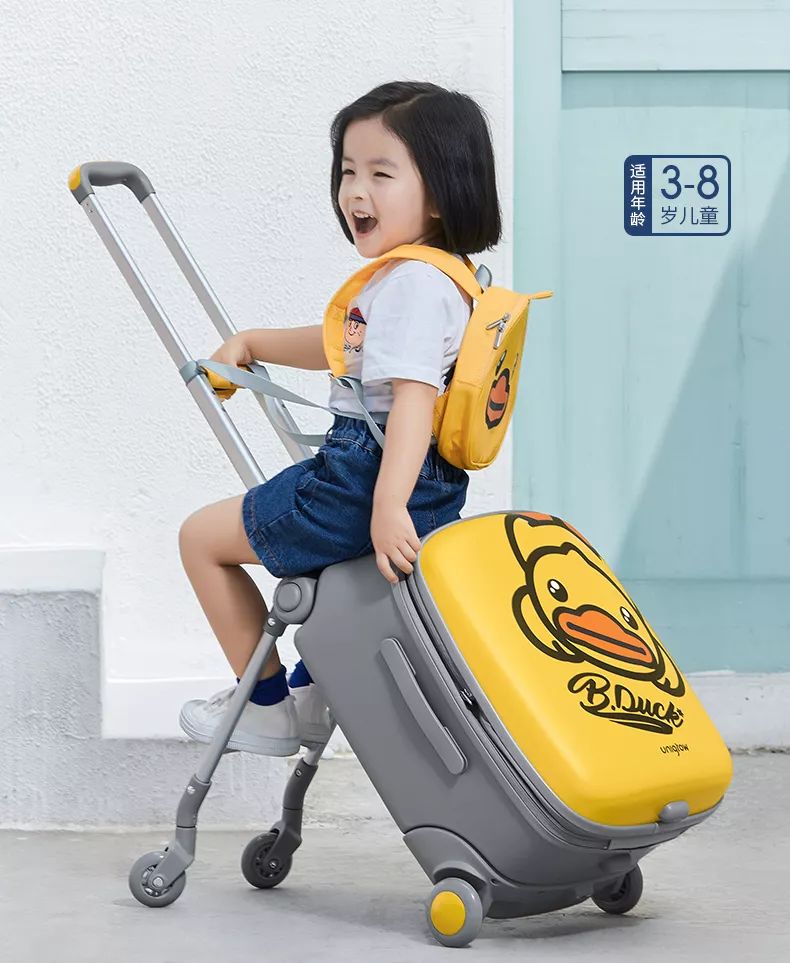 Of course, the lighter and better, so as to prevent children from pushing, or there is a step: we have to mention our luggage, we must hold the child, and we have to help TA luggage.
• Material
The material will directly affect the weight and intensity of the box, so we must also know its characteristics of different materials.
ABS Plastic:
Its main feature is that the materials are light, flexible, rigid, and can withstand a large impact.
PVC material:
The biggest disadvantage is heavy. However, as a hard box material, it is also very good. It can resist falling, impact resistance, waterproof, abrasion resistance, and fashion. It can be said that it is much stronger than ABS material. It is the strongest in the box. Performing the scratches.
PC material:
It is much stronger than ABS. It is the strongest in the box. The surface is smooth and beautiful. The biggest feature is "light".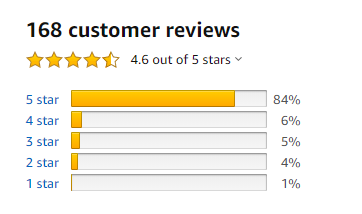 PU leather material:
The disadvantage of the artificial leather PU material is not wear -resistant, not strong enough, but the price is low. The advantage of this box is similar to cowhide material, which looks high -end, and is not as afraid of water as the rack.
• Wheel
Whether it is smooth, whether it is convenient for steering
•Opening and closing
Whether the method is simple (whether it is convenient to get things in the middle), whether the zipper is smooth
• appearance value
(It is very important whether a child likes it)
• Additional features
This is also the key point that the article wants to mention today. Now there are more and more children's luggage in the market. There are many functional designs that can meet more children's needs.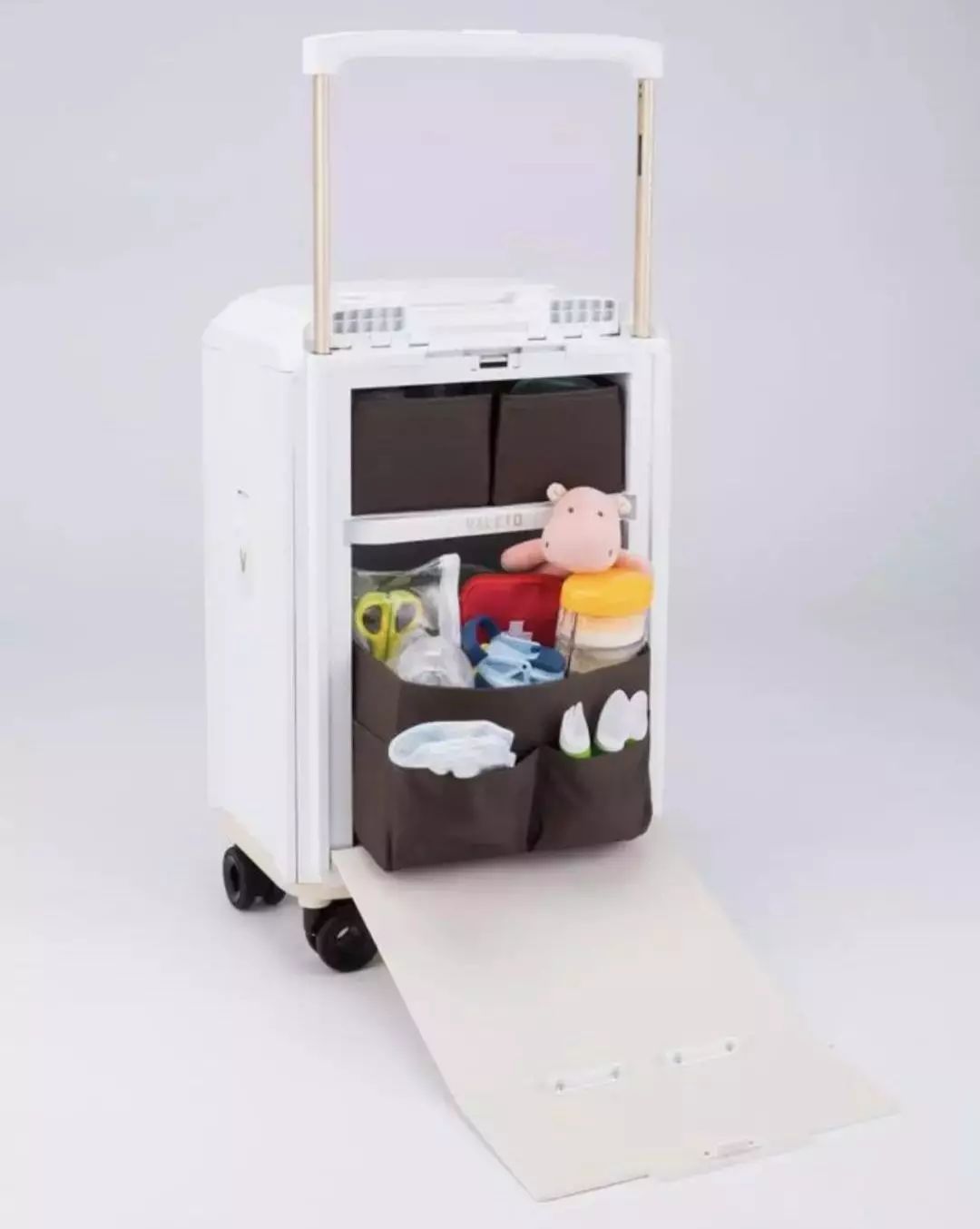 Here I will introduce some children's suitcases with large brains. Some of them can be used as carts, some can be used as scooters, and can be used as dining chairs and beds … Only you can't think of it. Intersection Let's take a look together!
During the trip, you often need to eat a meal. Laters such as airports and railway stations are full of restaurants. Don't say that children's dining chairs are provided, and it may be difficult to find a seat. At this time, a luggage with a dining chair function is simply an angel.
Valeto
VALETO is designed by Kamo. The original intention of designing this box is also considered from family needs. Can it be converted from a suitcase to a dining chair. Isn't this cool enough?
Then look at it, and you will find that it is a Transformers in the travel box industry.
Its face value is not bad, white polished outer box color, champagne gold lines, simple atmosphere.
Considering what children go out, they should be used frequently. In order to facilitate the search, Valeto also puts the function of "Mom Bag" into the box and designed two layers and one large and small box. , Snacks, toys, etc.
The dark door on the back of the box has a magnetic switch
Convenient to take things at any time
The method of turning the box into a high chair is also very simple, which can be completed in only three seconds. After pulling up the armrest, the four -side chair will automatically pop up, support the bottom of the box and the wheels away from the ground, and then install the plate and dinner plate on the armrest to turn into a dining chair.
Characteristic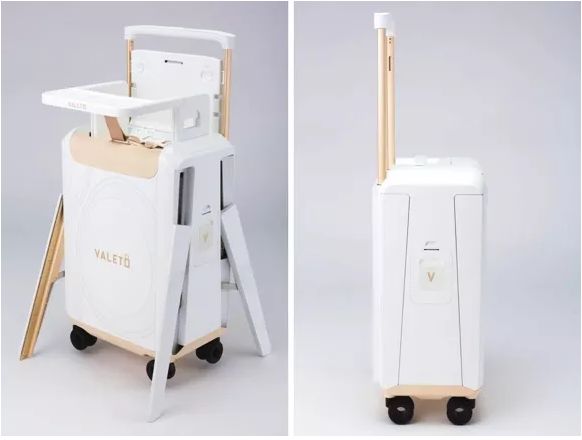 Convertible dining chair mode;
Unloading dining table;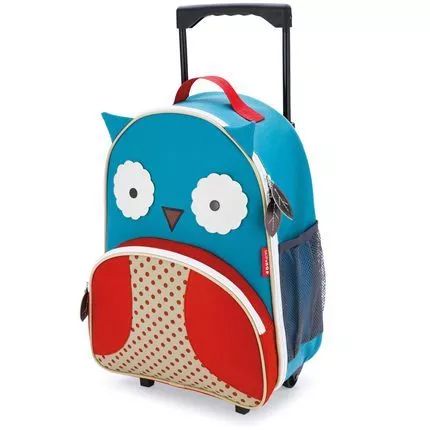 Magnet opening and closing design;
The side wet paper towels are quickly extracted;
Receive the mezzanine;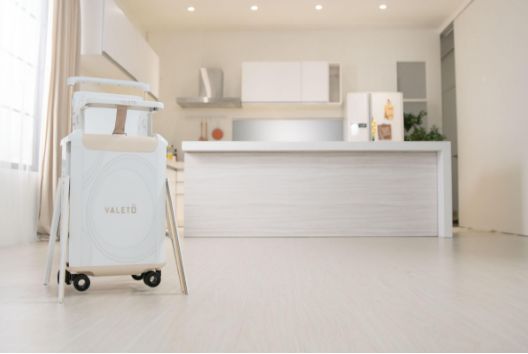 Double security buckle to prevent slipping
360 ° barrier -free wheel;
The size is exactly suitable for luggage compartment.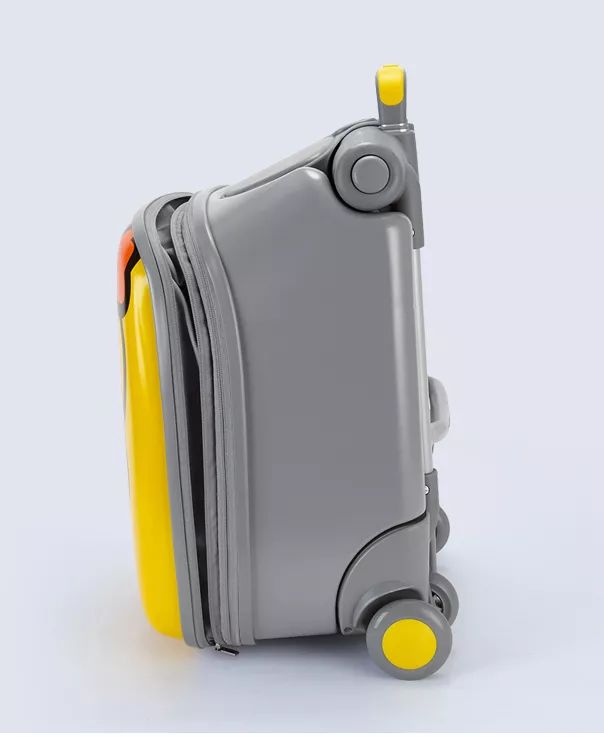 shortcoming
High price;
Heavy;
The built -in space is 26.5L, only the backup basket on the rear, and the items are limited in size; the ordinary 20 -inch
The box is 42.6L.
Price:
$ 250
weight:
6.1kg (the weight of the 28 -inch suitcase of PC material)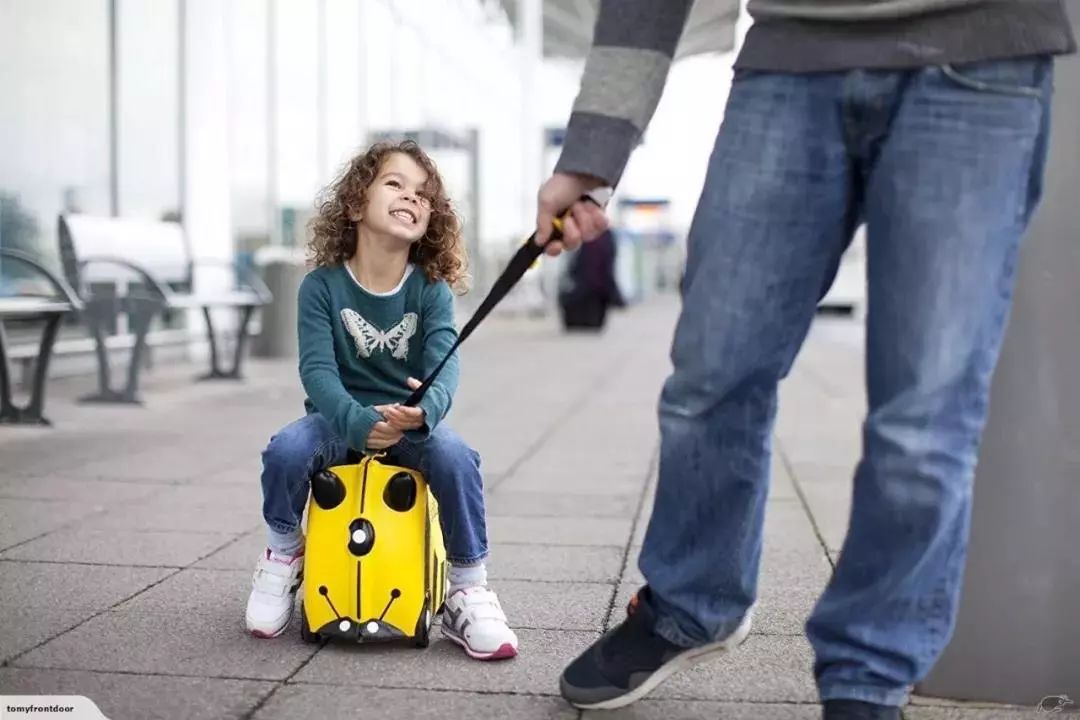 size:
56*36*24.6cm
Lovane:
108 pounds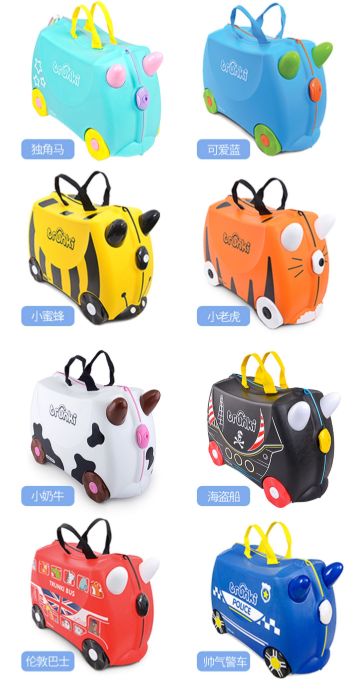 Material:
Aluminum alloy sliding rail and high -strength aerospace 6061 aluminum material
wheel:
360 -degree hollow wheel
Storage space:
26.5 liters
Suitable for age: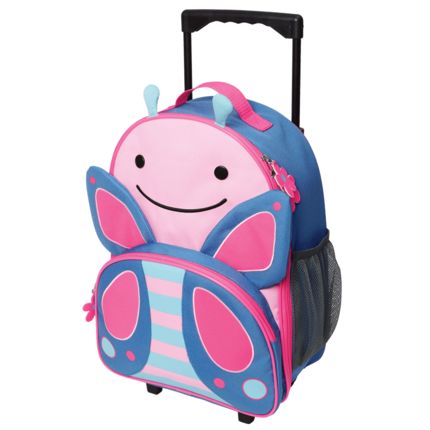 6 months-3 years old
Internal accessories:
One suitcase, one assembly table, two fabric storage drawers, a fabric multi -grid storage box
/Summarize/
In general, this suitcase is more of innovative gimmicks and low practicality. No purchase links were found on Taobao Meiya and other channels, and the relevant user experience was not seen for the time being.
Every time you take your child out to play, not only have big bags of luggage, but also to bring a cart. If you are not hand -made, you ca n't make a shot to look at the children full of stringing.
It is not a way to combine traditional luggage and carts of the two, practical and convenient. Not only can you install things, but when your child is tired and crying, it can also be converted into a cart in time.
Micao Micro
Mi Gao must be familiar with everyone. It is a brand of children's skateboarding products in Switzerland. The lazy series of its suitcases is a baby artifact during travel. The concept of its design is to make a baby travel into a relaxed thing.
Migao does not make too many fancy designs on children's suitcases, and simple and capable lines are also its consistent style. In addition to the classic black of the whole body, there is also a choice of cartoon models.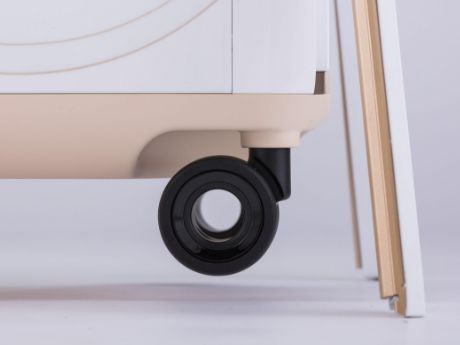 The box is divided into two layers. The first layer can put some trivial items, and the second layer is suitable for amplifying clothing. There are also some keys, passports and other portable items on the side of the box cover for easy use.
After disassembling, it is pulled, and a golden triangle area will be formed at the bottom, which can be loaded by 50kg. Adults and children can sit. The seat is concave design, as well as pedals and armrests. Children will be comfortable and free to sit on it.
Press the two metal switches below the handle to push the car to expand.
The seat tie box, with pedals and armrests;
Box and hand -buses can be completely separated and used independently;
The wheels will not make noise.
The capacity of the items is small;
Self -heavy;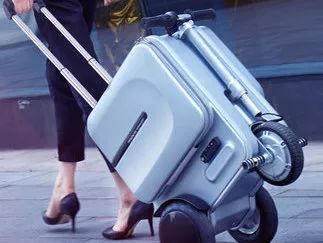 You can't push it vertically, you can only push it obliquely.
132
2 yuan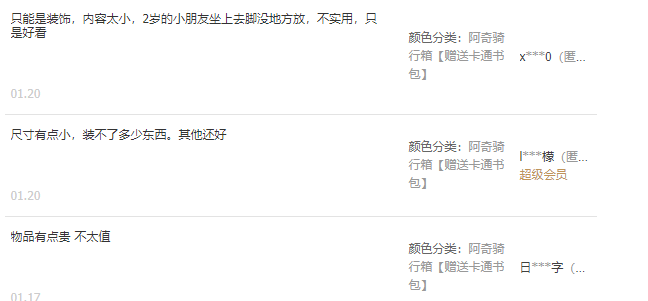 15*32*49cm, 25*37*49cm, 25*37*49cm
4KG
capacity: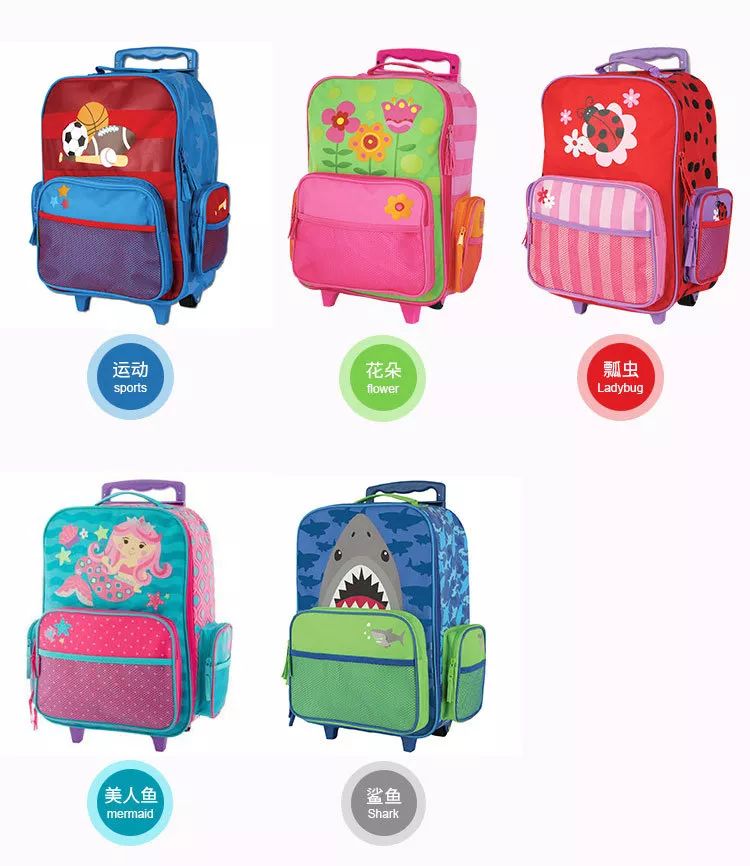 21.6L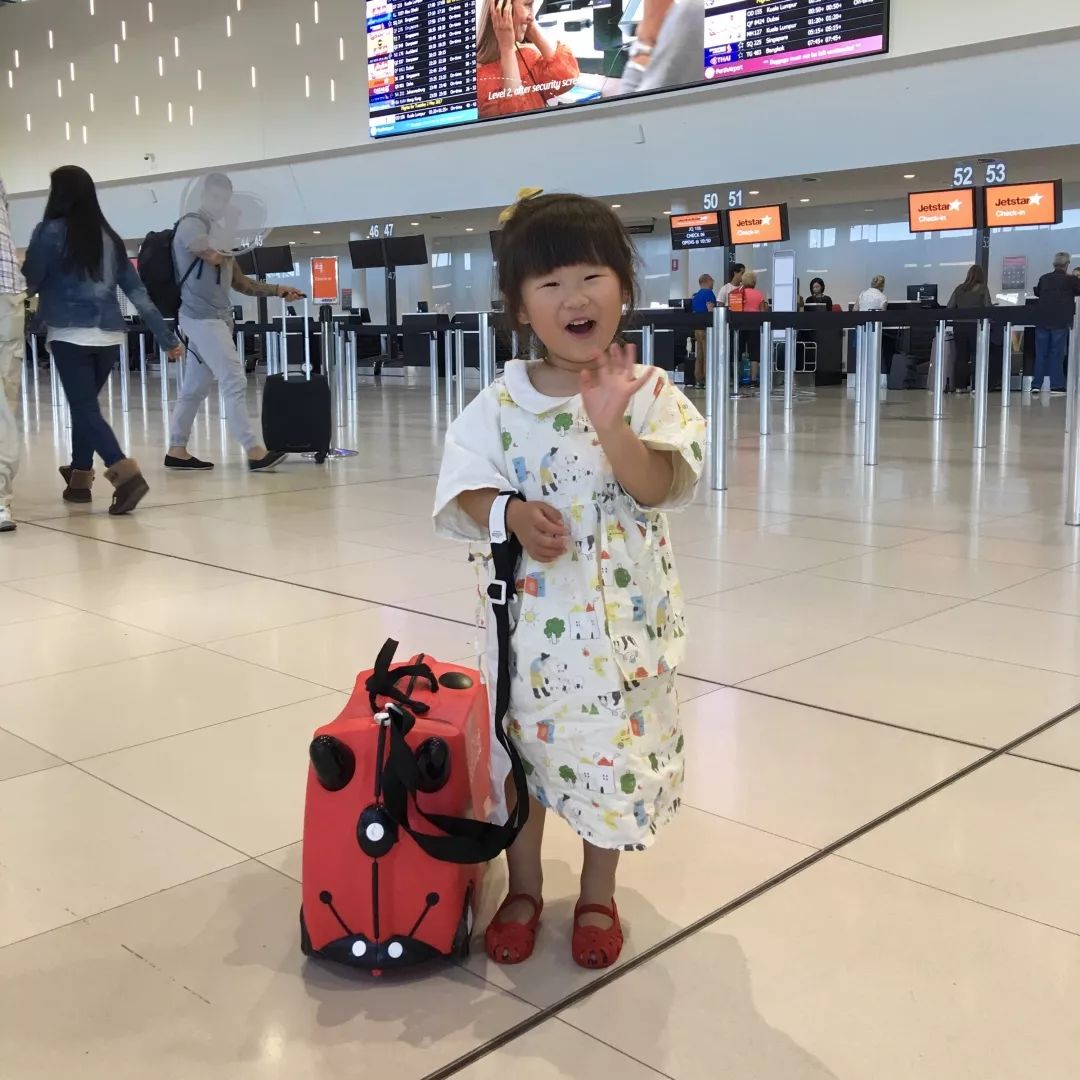 20kg (pull status), 50kg (static state)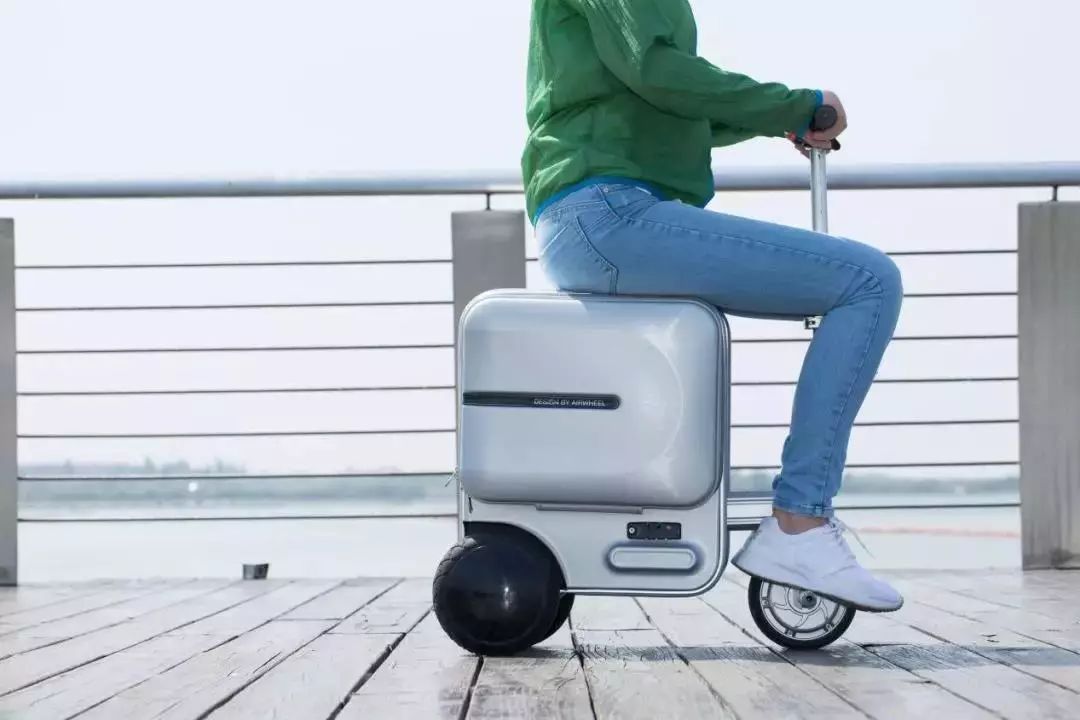 PC shell+velvet material, PU wheel, aluminum bracket
The mute physical wheel and the Swiss imported bearings, the front wheel is a universal wheel;
Suitable age:
More than 18 months
B.Ducks Chong Yellow Duck
This luggage is a co -branded rhubarb children's suitcase launched by B. Duck, which is cute and fun. Don't talk about children, I think I really like it
The three -dimensional composite cushion, uniform density, good interpretability and loadability. There is also a composite ergonomic ergonomics before the 8 -degree diagonal angle design, which will be more comfortable to sit on it.
Although the appearance looks small, it is more capable than ordinary 20 -inch trolley cases. It is mainly because the expansion layer is set in front of the box, which can be opened for capacity expansion.
The seat tie box, with pedals and armrests, and a strap to ensure safety;
The capacity is large, there is a layer of zipper expansion;
Small bag design, you can install daily necessities;
Comes with the little yellow duck small schoolbag.
In the crowdfunding stage, there may not be selling;
price:
Crowdfunding 599 yuan
360*510*275mm
5.5kg
35L
30kg
Box three -layer composite PC material, 100%polyester fiber in the box, bracket steel pipe profile, PU irrigation wheel
Both the front and rear rounds are used in the irrigation wheel, the bead bearings, and the front wheel is a universal wheel.
3-8 years old
Migao and B.Ducks duckling duck can be used as carts. The two functions are the same. B.Ducks Coboy Duck is much lower. Personally recommend B.Ducks Coboy Duck.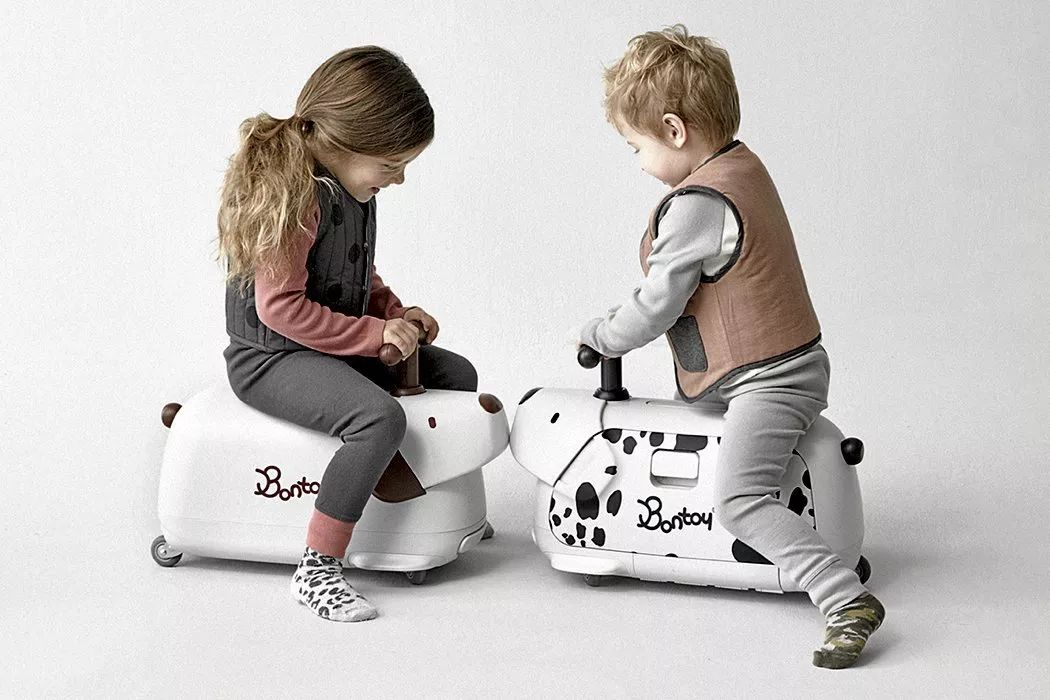 Children seem to be born with the fun of gliding on the flat ground. Compared with the expansion function of the "cart" suitcase, it seems a bit more fun in the sliding car. The child can master it by themselves. It's relatively safer.
Incorporating such functions into the suitcase, I believe that not only the children are happy, but adults will save a lot of effort.
trunki
Trunki is the world's first suitcase designed for children with multiple functions such as drag and side back. It can be used as a suitcase, or it can be used as a schoolbag and toy. It is used for multiple boxes. Even many celebrities love it.
Almost major airports will have Trunki for sale, so that parents who are irritating to bring their baby at the airport are easy to buy impulses -I say me.
This suitcase child likes it very much, I think it is pretty good, but the child and his dad think that when you are in a hurry, whether the child wants to pull it by himself, it is very time to sit up. It is better to resist the box and the baby …
In terms of appearance, the full series of TRUNKI is consistent, with exclusive personal styles. Such as saddles, seats and corner handle in front. The choice of style patterns is also very rich, but the most popular is small animal models, full of affinity.
The capacity is smaller than other boxes, but the integrated space is better. There is also a fixed bag of clothing and toy in it to ensure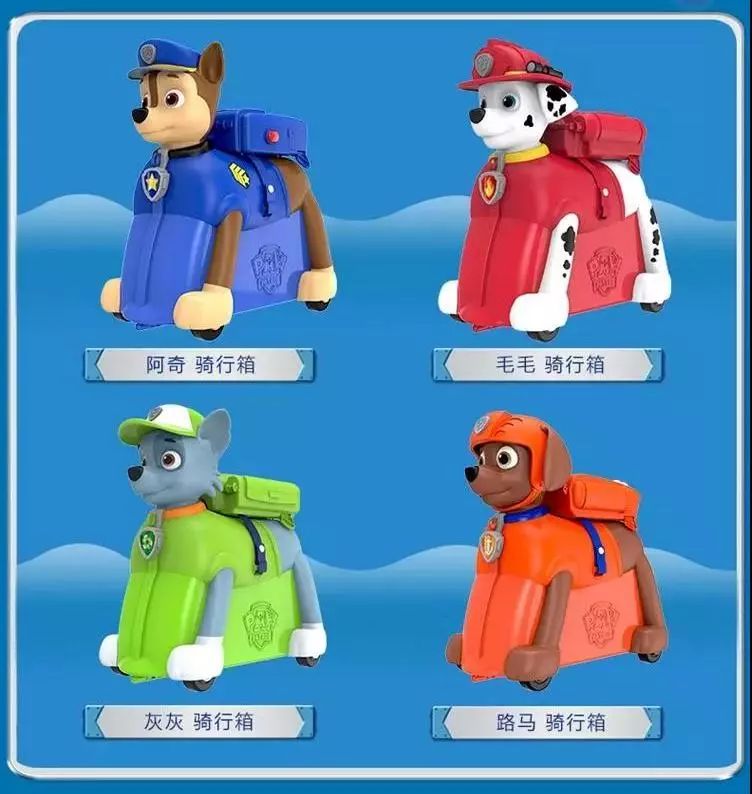 Baby
I won't be scattered when I sit on a ride upright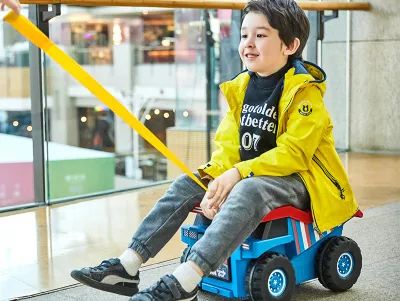 Seven or eight
Bad.
Although only 18L, it is actually pretending.
I only put a half of the box for Niuniu, afraid she was dragging.
Meiya's sales volume is relatively high, four -star and a half score. Negative feedback is that the utilization rate is not high and durable. There are often many problems during use, cute but not practical.
Support diverse travel mode such as drag, lifting, back, sitting, etc.;
Light, easy to carry;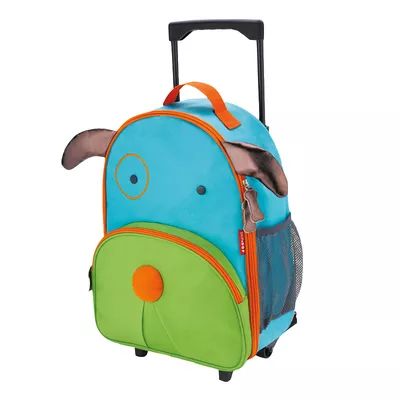 Cute shape;
Each box is equipped with a key to lock the box.
Small capacity

The plastic rope hook is not firm enough and easy to break;
The lock is easy to drop/pop up, not easy to lock;
If the turning is not easy to grasp, it may roll over.
Flagship store price 369 yuan
39*20*28cm
1.7kg
18L
50kg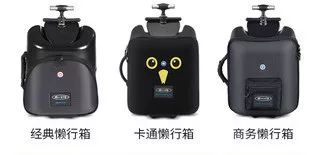 100%polypropylene
Plastic wheel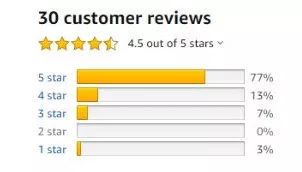 over 3 years old
Airwheel
Airwheel Elway is a transportation brand in the United States, focusing on green, environmentally friendly, and healthy. This smart electric luggage was very powerful.
It can not only be stored, but also uses contemporary walking tools, which is equivalent to a small electric car. Adults and children can sit. The baby took this suitcase, no, it was a station wagon, and it was definitely the most beautiful on the street.
As soon as you turn, stop and stop, even if you ride for the first time, you can easily control it. The inflatable tires in parallel can adapt to various road conditions and have high safety. Support multiple mobile devices to charge, and you want to charge at any time.
The inside of the box is the design of the partition layer. The scientific and reasonable distribution of space will not make the items scattered during cycling, and the storage space will be large enough.
Press the button, the handle will pop up automatically. You can see the speed, driving time, gear, voltage, etc. on the hand, and the fault alarm function.
OMG, its function is too powerful!
The user feedback of Taobao flagship store is a strong sense of technology, large space, and negative feedback is slightly heavier in the box, and the speed is not fast.
It is not recommended to drive young children by themselves.
Smart electric models, you can ride away;
Use replaceable lithium batteries;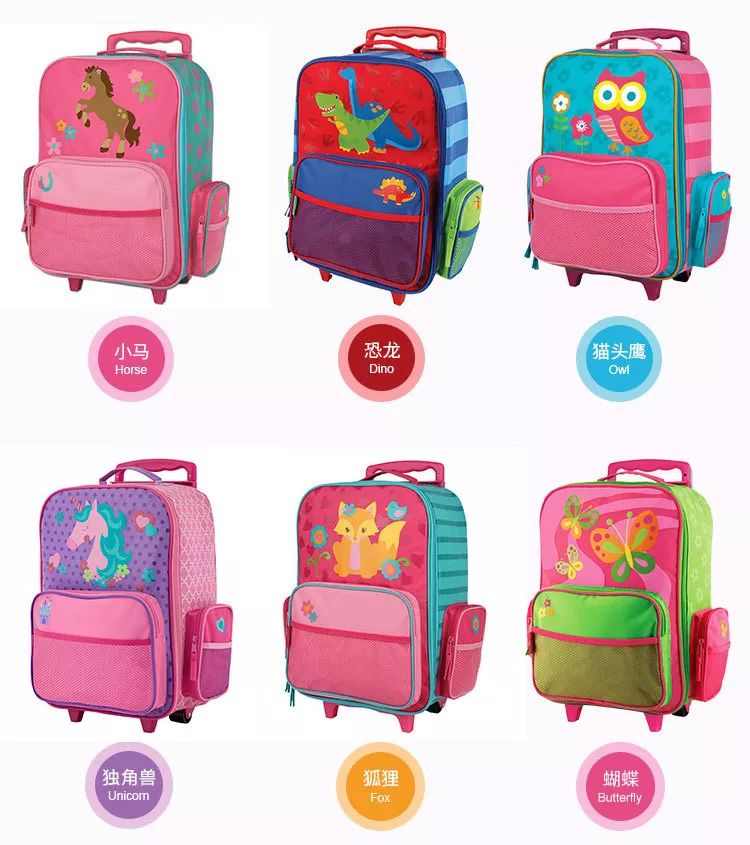 Still a mobile power supply, which can be charged at any time;
Can last 10-15 kilometers.
expensive;
Price: minimum price
2399 yuan
489*365*580mm (shrink) 629*365*826 (open)
14.5kg
29.3L
90kg
speed:
10km/h
Shell PC+ABS, Aviation -grade aluminum alloy framework, three all -aluminum pull rods
The front wheel 6.5 -inch motor wheel, the rear wheels 8 inch pneumatic wheel
travel buu
DD
IES
IES Patter is also a suitcase from the United States. The 3D shape is very eye -catching. It has a high exposure in the Hollywood star family. It also has some animal series, which is also very cute.
My favorite is the shape of this school bus. I feel that I really sit on the school bus, so that the child will have a sense of substitution and it will be full of fun.
The difference between it and Trunki is that Trunki is pulled with a rope, and Travel Bu
IES is a trolley case design, and also comes with a pull rope. travel buu
IES can be pulled by the child as a lever box (much better than pulling the rope), and the pull design of the rope is actually mainly pulled by the parents.
TRUNKI (1.7kg) than Travel Bu
IES (2.5kg) is lighter, but 2.5kg Travel Bu
IES children can also try to mention it, not too bulky.
Meiya's evaluation is generally praised. The feedback is that the capacity is greater (but in fact its capacity is much larger than Trunki).

Can rid of sitting, dragging;
Cute shape, eye -catching weapon;
Light, Tira is easier;
Stress resistance and falls are good;
Some models are crystal pulleys that will shine;
Each suitcase has the same backpack.
Small noble
Overall is well -received, and the capacity is not large enough.
398 yuan
45*31*19cm
2.5kg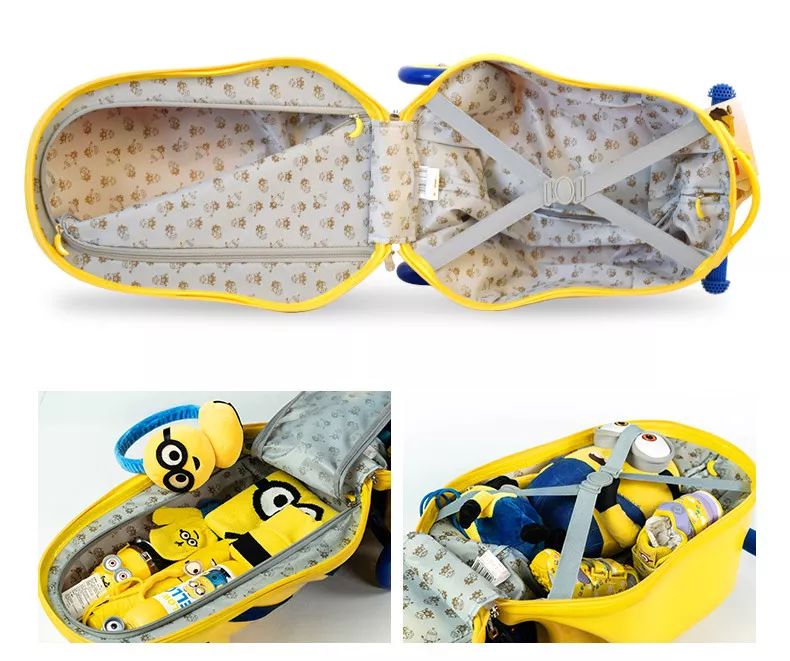 27L
70kg
ABS+PC material, inner polyester fiber lining, aluminum alloy tie
Silent and wear -resistant, two front wheels are universal wheels, and the rear wheels are directed wheels
3-12 years old
Wangwang
I have to say that according to the series of cartoons, children are usually welcomed by children. If travel buu
IES, Trunki, and Wang Wang have appeared at the same time that my daughter chose at the same time. There is no doubt that she will choose the hair of the Wang Wang team!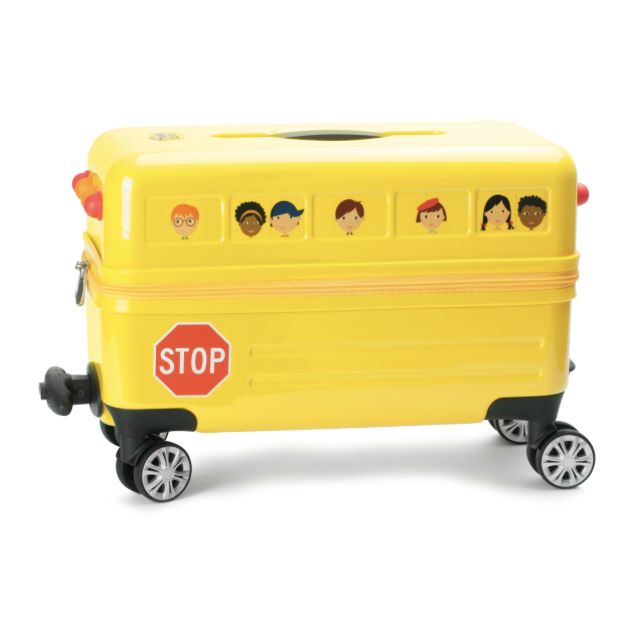 The shape occupies some available space, so the storage function of this Wangwang team's suitcase is not ideal. If you want a luggage with large space, you don't need to consider this. After all Essence
Board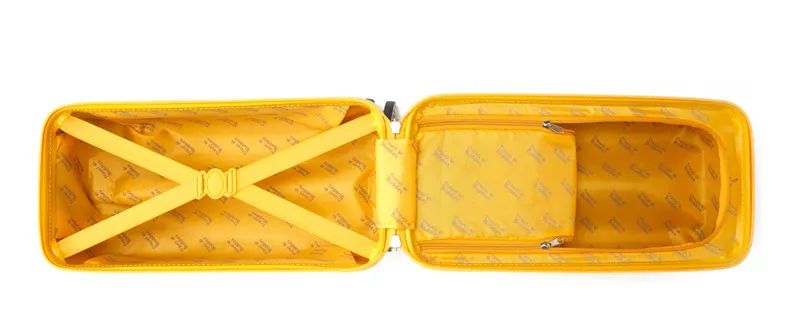 Characteristic
Characteristic
Characteristic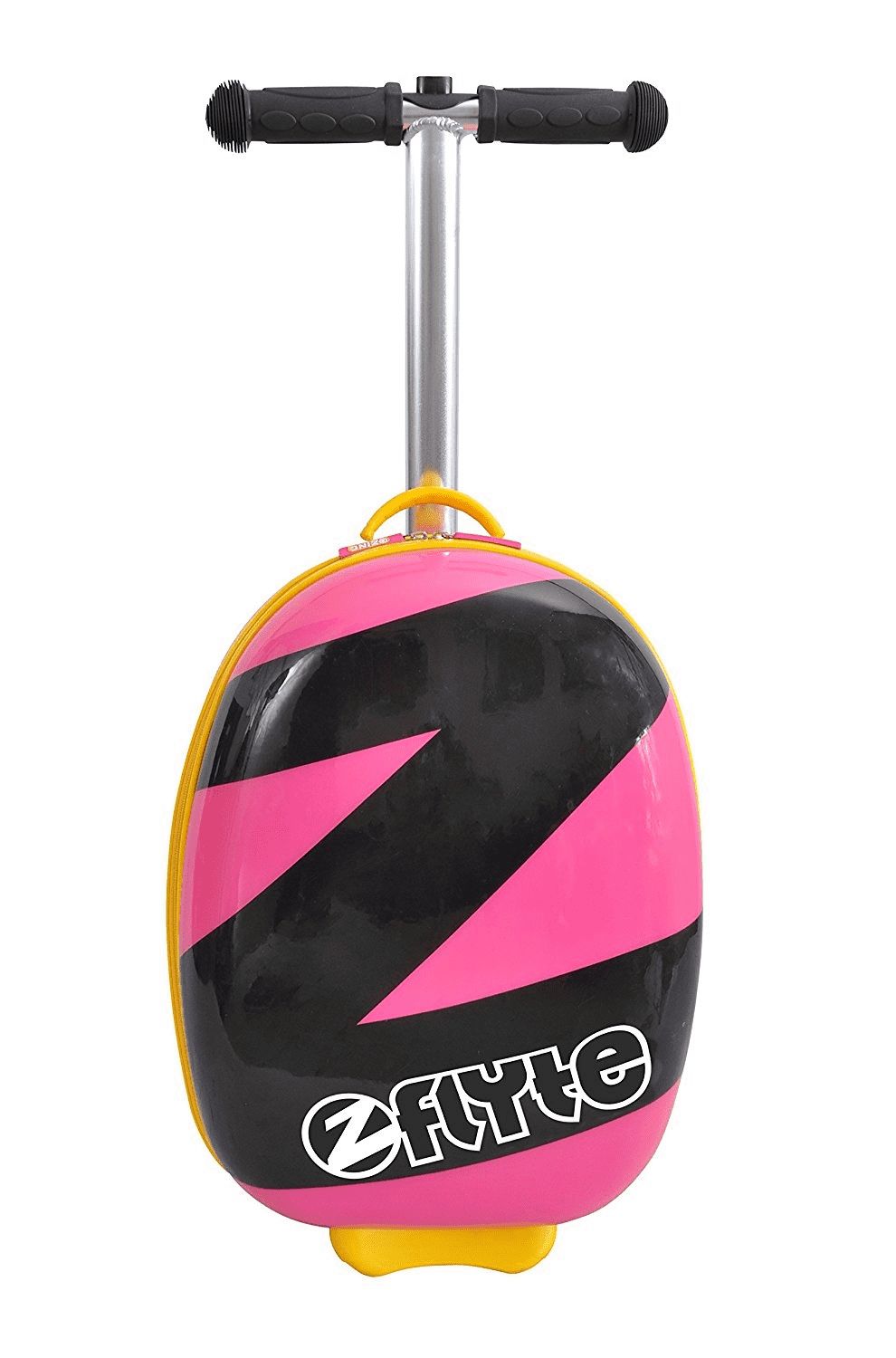 Characteristic
Characteristic
shortcoming
shortcoming
shortcoming
shortcoming
shortcoming
High price;
Heavy;
Price:
weight:
weight:
weight:
weight:
weight:
size:
size:
size:
size:
size:
Lovane:
Lovane: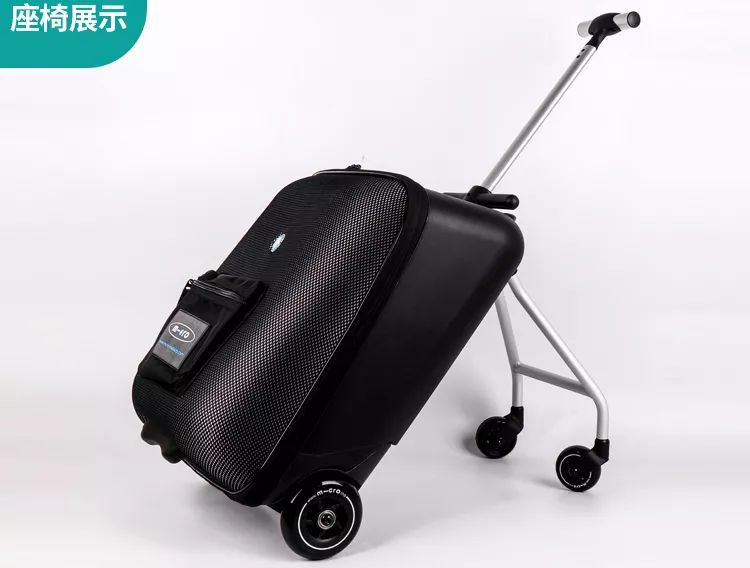 Lovane:
Lovane:
Lovane:
Material: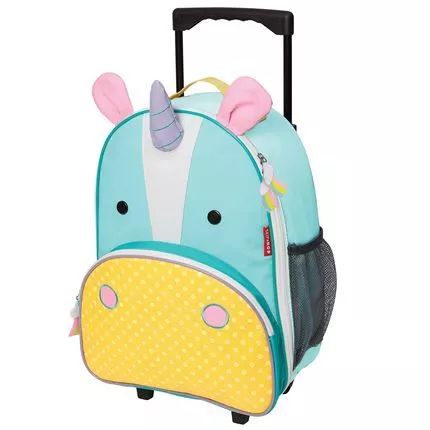 Material:
Material:
Material:
Material:
wheel:
wheel:
wheel:
wheel:
wheel:
/Summarize/
Box and hand -buses can be completely separated and used independently;
You can't push it vertically, you can only push it obliquely.
capacity:
capacity:
capacity:
capacity:
Suitable age:
Suitable age:
Suitable age:
price: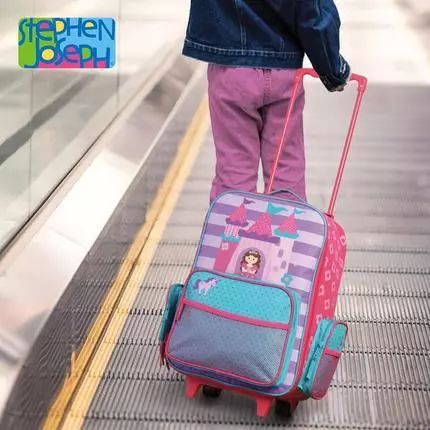 price:
travel buu
DD
DD
DD
DD
DD
DD
Taobao comment screenshot
Characteristic
Riding, sitting, pulling, back;
Wang Wang's animation image.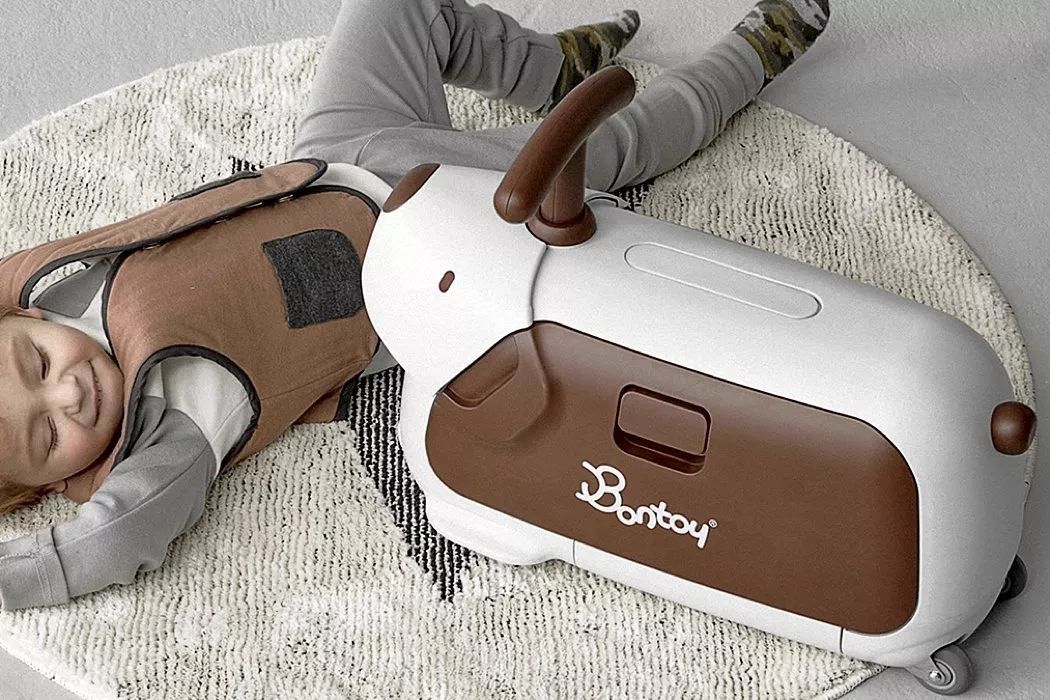 shortcoming
Little capacity;
The smell is relatively heavy;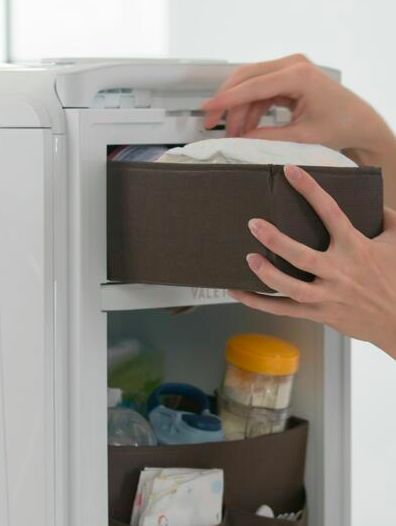 The price / performance ratio is not high.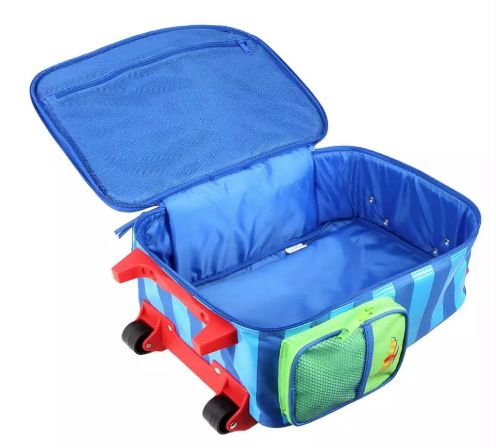 price:
268 yuan
size:

46*45*24cm
weight:
2kg
capacity:
14L
Lovane:
50kg
Material:
Box pp material, stent ABS plastic
wheel:
One -way wheel
Suitable age:
3-6 years old
bontoy
BONTOY is a brand dedicated to a craft scooter from South Korea. It is also a dog -shaped shape, but its coloring is no longer a colorful color, but a relatively simple black and white, gray dumplings. A clear stream.
Perhaps because of the start of the scooter, the BONTOY Wan Wheel is super invincible and smooth, and the adult will not have any stuck, and the slippery is smooth, no noise, and no scratches will be left.
Characteristic
High face value;
You can ride a sitting and dragging;
Mute wheel;
Large bearing.
shortcoming
expensive;
The storage space is smaller.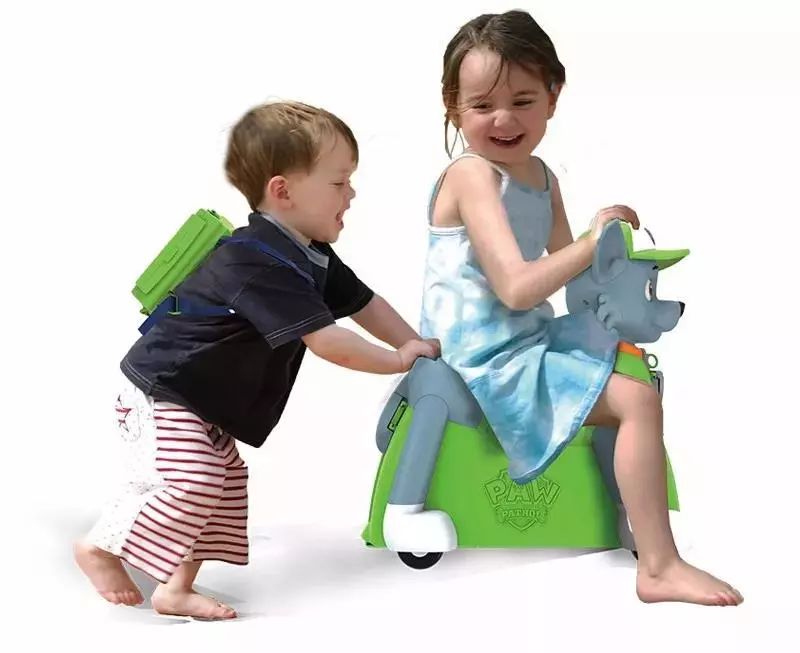 638 yuan
3.1kg
56*36*22cm
17L
100kg
PP material
Silent 360 -degree Whenee Wheel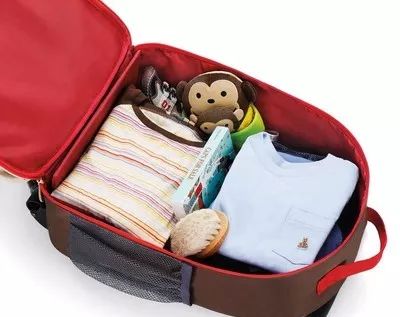 18 months-8 years old
/Summarize/
Trunki, Airwheel, Travel Bu in the mount luggage
DD
IES, Wangwang, and South Korea BONTOY, commented from the price and various aspects to recommend TRAVEL Bu
IES.
In order to reduce the burden of parents to take their children out, most of the additional functions of suitcases seem to be mobilized. But in fact, children trek out long distances, and their energy loss is very fast, and the aircraft and high -speed rail are easy to sleep.
At this time, parents will be treated as temporary human meat mattresses, and their arms are numb, and they dare not move casually. So if the suitcase can be used as a bed and you can lie on it for a short break, you want to buy it no matter how expensive.
jetkids
Jetkids is a brand from Norway, but it seems to be produced in Taiwan. The color is a girly macaron color system, and the simple and elegant appearance is very durable.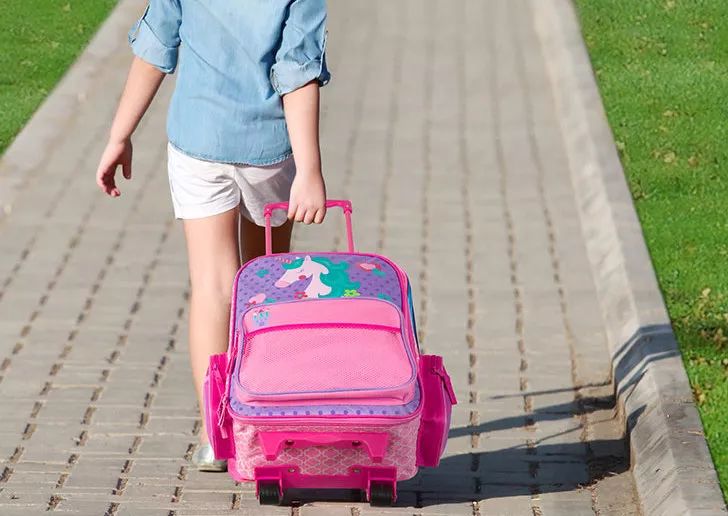 The operation is very simple. A few steps can be built into a simple bed. For children who make high -speed rail and airplanes, this is the first -class treatment. After the child learns it, he can also open it.
The extension space built by the box+seat can allow the legs to take sufficient rest, and lying down to supplement sleep.
Can be lying, riding, sitting and back;
Large storage space;
The height and length of the lid can be adjusted;
Can be converted to children's bed.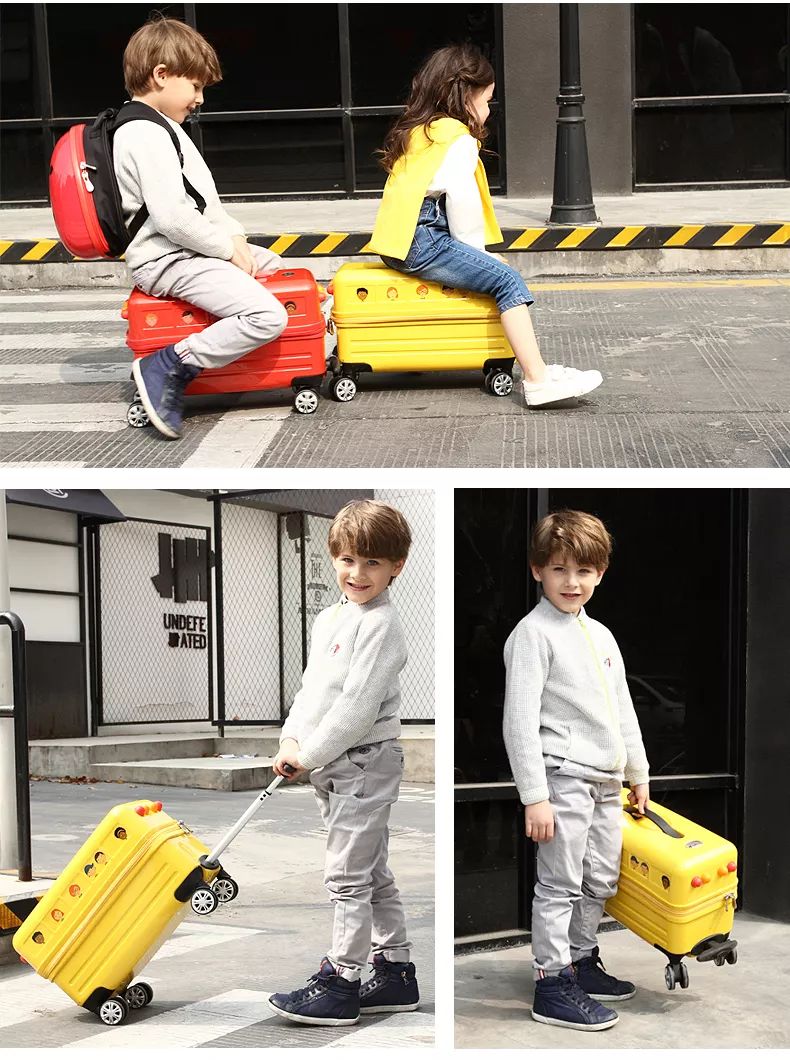 Taobao selling price
138
8 yuan
46*20*36cm
3KG
35kg
20L
ABS material
Whenever Wheel
This Jetkids suitcase is more suitable for families who travel frequently. If there are fewer opportunities for going out, then this price is really wasteful.
When the child is a little bigger, the lively nature is even more unstoppable, and he likes to jump and run. Slide plates are a kind of entertainment project that many children like. The suitcases with skateboarding function can also be transformed into a baby artifact on the journey, so that children can play themselves very happy.
Little yellow
The little yellow people are an animated figure that is suitable for all ages. The bright yellow and white blue with high saturation will definitely make enough return rates. Meng Meng Da's luggage seems to have a string of tails. This is the pedal. Children can step on it with both feet, and hold the lever with both hands to slide.
The box is a separate design, which can reasonably standardize the storage space, and to accommodate a short -distance portable clothing. There is no problem.
The method of pulling the skateboard out of the box can refer to the picture below. It only takes 4 steps to step on the skateboard to play.
Little yellow people are in shape, and the face value is eye -catching;
Can be used as a skateboard, the rear wheels flash, the gravity turns;
Wear -resistant non -slip pedal;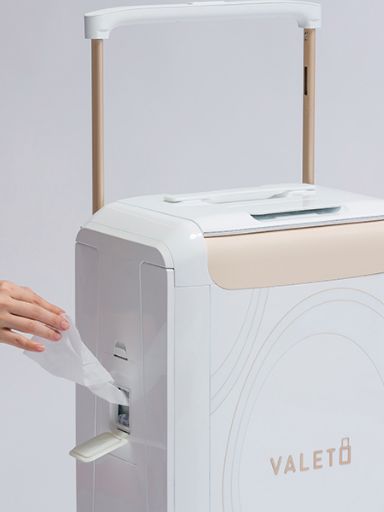 Stop the brake cover and stop.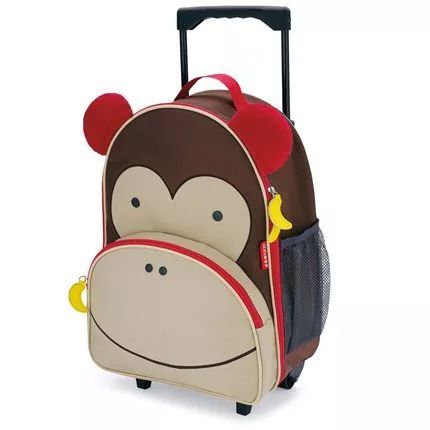 Taobao price 8
79
Yuan

32*35*47 (fold), 32*71*71 (expanded)
3.9kg
18L
PC+ABS, pedal (iron+plastic)
Plastic direction wheel
Zinc Flyte
Zinc Flyte is available in Meiya with a score of 3.5 points. The shape is cute, it looks small than the little yellow people, but the capacity is not bad, with 25L.

• The size of the cabin;
• Stable and secure steering system;
• Strong but soft, elastic surface to resist impact;
• Safe, folding and locking the position of the complete pedal carts;
• Bringing inner bags and seat belts to ensure that everything is safe.
It is not easy to turn, it is not easy to operate;

Folding is inconvenient.
Meiya 85-
133
Dollar
26*33*48cm
3.6kg
25L
Suitable for age:
4-8 years old
The skateboard suitcase looks useful, but it is not a safe thing for children to slip at the airport/station. It is recommended to wear protective equipment.
Having said that so many suitcases with additional functions are also to provide more convenience for family travel, but too much additional functions have caused the suitcase to lose its original meaning -placing items.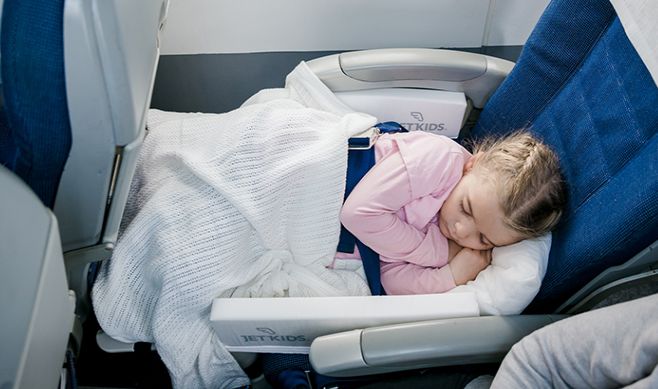 skiphop
SKIPHOP is a well -known American baby baby product brand, and its animal series luggage is very popular. Ferman has also used this brand in "Where's Dad". But Taobao sales are average, and there is almost no evaluation to check.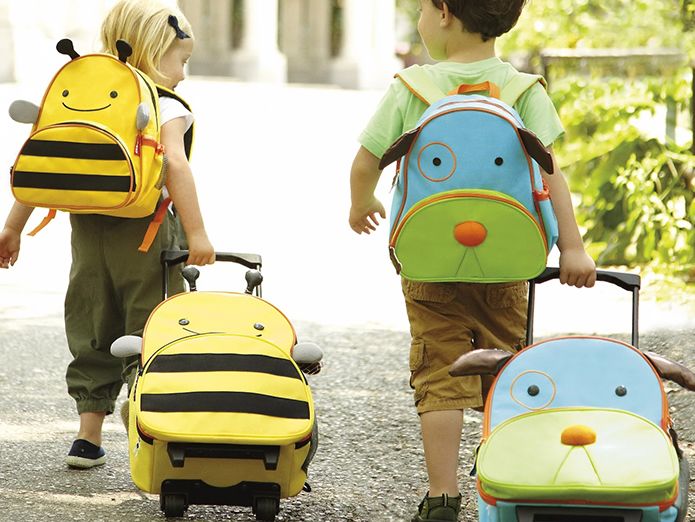 Rather than saying that it is a suitcase, it is better to say that it is more like a schoolbag trailer box, but it is greater than the capacity of a schoolbag. Therefore, there are two options: schoolbags and trailer boxes in the same paragraph. If you want to support it, you can buy it together.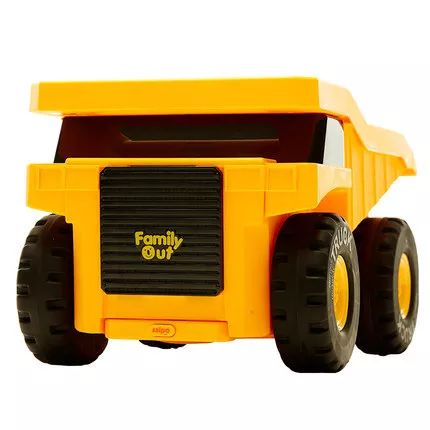 The appearance is cute;
Each one has an interesting zipper shape;
There are small net pockets on the side;
Widening the strap.
Taobao minimum
130
30*14*41cm
Oxford canvas
over 3 years old
Stephen Joseph
Stephen Joseph has a flagship store on Taobao, with a dozen cute cartoon patterns, and children usually like it.
Taobao users have better feedback, and can be installed and light is the biggest feature of this box. It is also the function of the luggage.
large capacity;
Self -weight is very light;
• Thin;
• Poor wheel quality.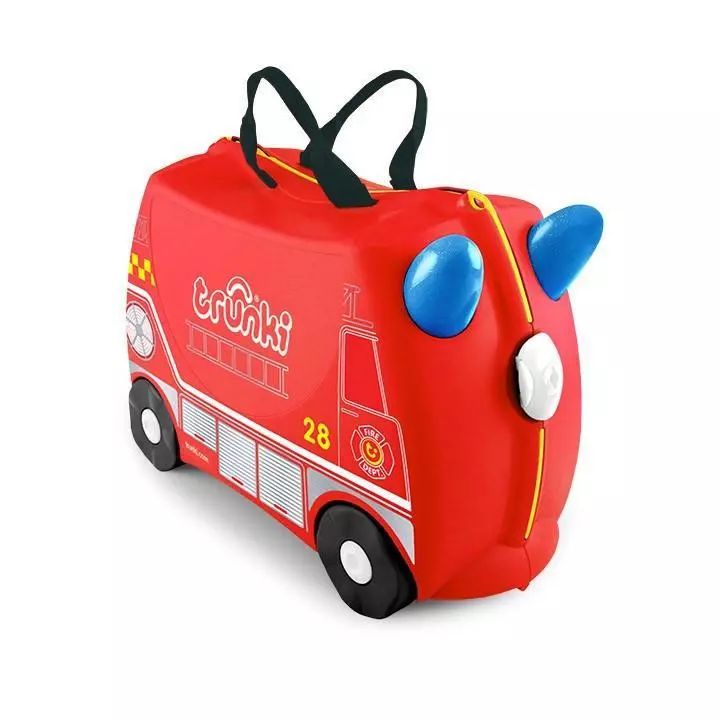 Taobao price 289 yuan
37*46*17cm
1.16kg
100% polyester fiber
Alloy, plastic material
Fanmi grain big foot monster engineering vehicle
Fanmi grains is a Chinese designer brand. This box is a German red dot design award.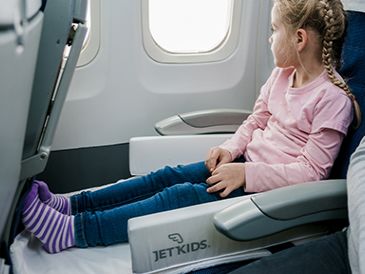 It has two colors, a classic bright yellow engineering, and a blue -red American style color. The shape of Fanmi Grace is very realistic. Fans will definitely look forward to travel because of it!
Unfortunately, its capacity is small, and there are some unevenness in the box because of the shape, not very good. Although the capacity is 18L as Trunki, it is actually far from Trunki.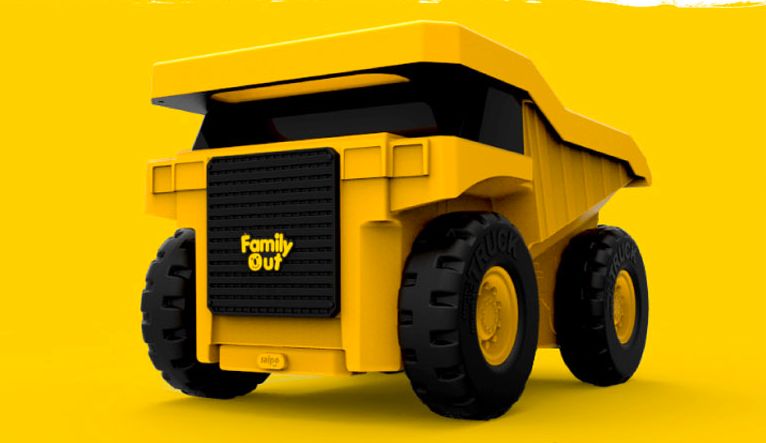 The shape is very special;
Tmall evaluates 4.9 points. The bad reviews are mainly concentrated on the plastic wheels. Everything else is very satisfied. It can be used as a toy or a suitcase.
• Space is only 18L;
• The design of the engineering car may be more pleased with the little boy, not so popular with the girl.
Taobao price 298 yuan
470*290*310mm
2.8kg
APS/PP
Mute rear wheel
These children's suitcases make people want to leave tomorrow! The characteristics of all suitcases are summarized below. Which one do you like?
I personally think that when choosing, the value and word of mouth are important. If it is not very frequent travel, it is best not to buy too expensive.
From the perspective of cost -effectiveness, the most recommended
Fanmi engineering vehicle luggage and travelbu
IES, followed by Trunki.
Their price is relatively cheap, and user evaluation is better.
1
2
Travelbu
IES school bus
3
trunki

With the child's exclusive suitcase, the next trip or outing, let the child choose the clothes, toys, snacks he wants to bring … Organize Lee yourself and pull your own suitcase. Children who are treated as adults will definitely be very proud.
-End-
If you like it, please forward and share 🙂
Part of the pictures in this article comes from the Internet.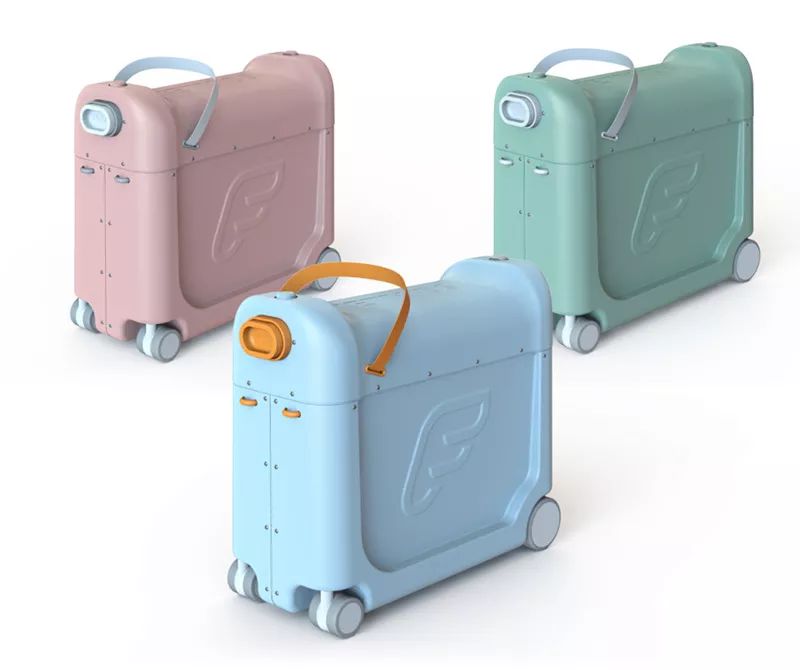 Do not reprint to other public accounts without permission,
Please obtain content authorization in comment.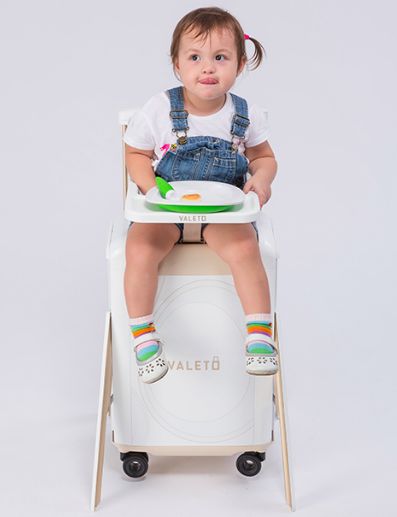 Characteristic
Characteristic
Characteristic
Characteristic
Characteristic
Characteristic

shortcoming
shortcoming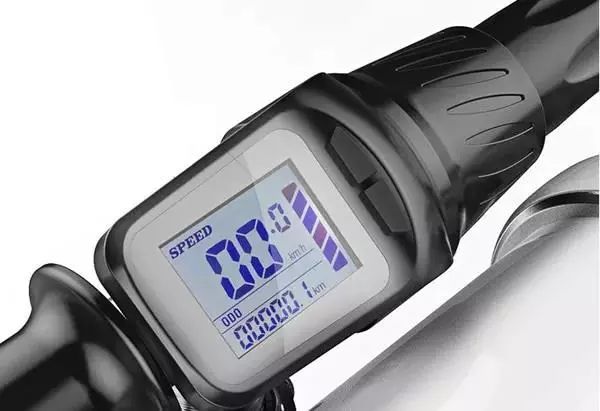 shortcoming
shortcoming
shortcoming
The price / performance ratio is not high.
price:

price:
price:
price:
price:
price:
price: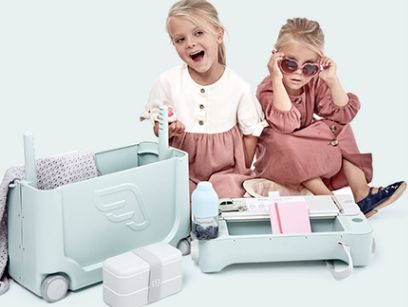 size:
size:
size:
size: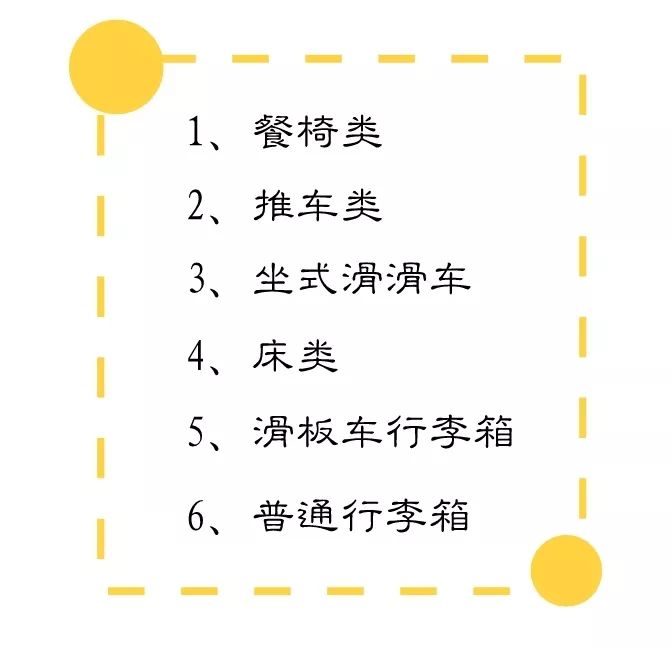 size: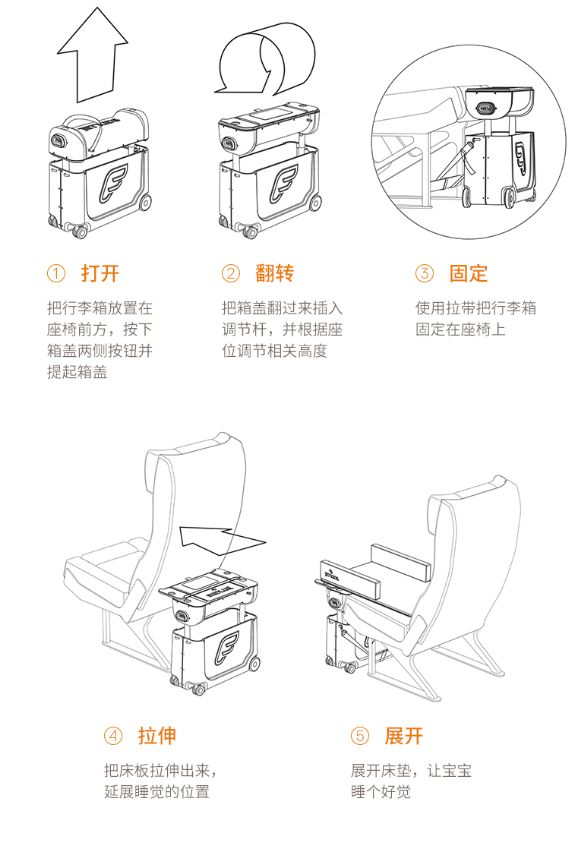 size:
size:
weight:
weight:
weight:
weight:
weight:
weight:
capacity:
capacity:
capacity:
capacity:
capacity:
Lovane:

Lovane:
Lovane:
Lovane:
50kg
50kg
Material: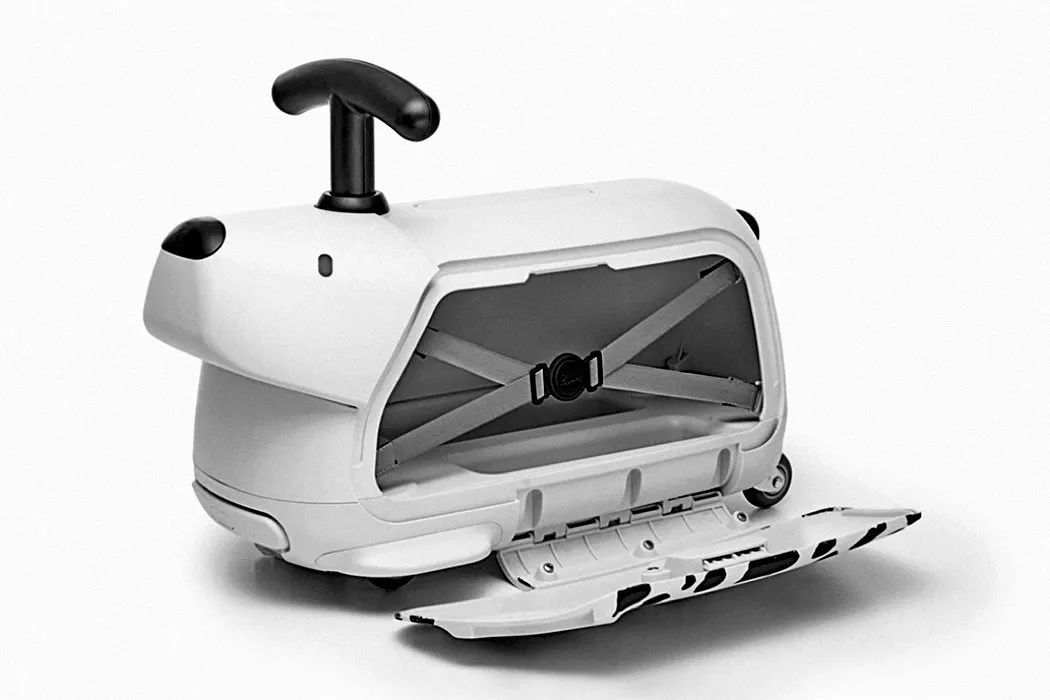 Material:
Material: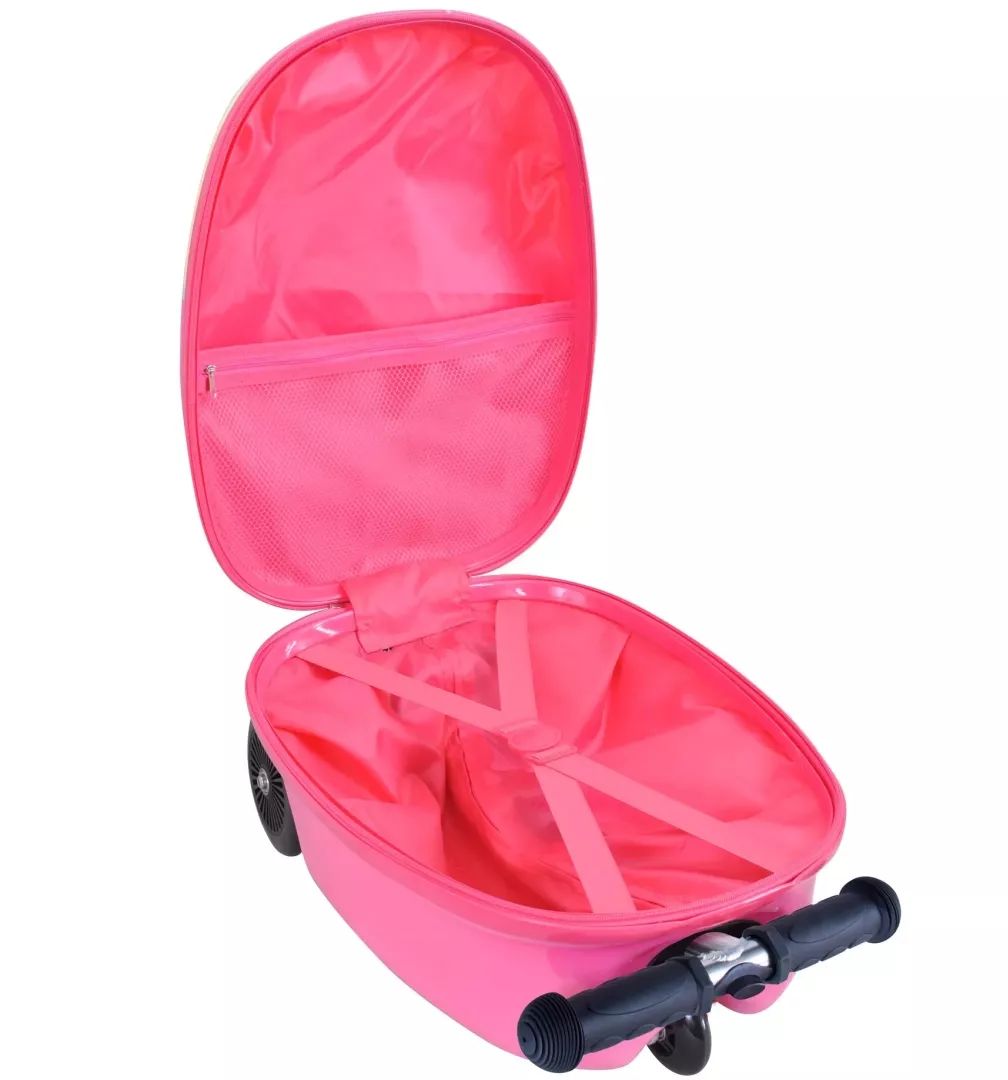 Material:
Material: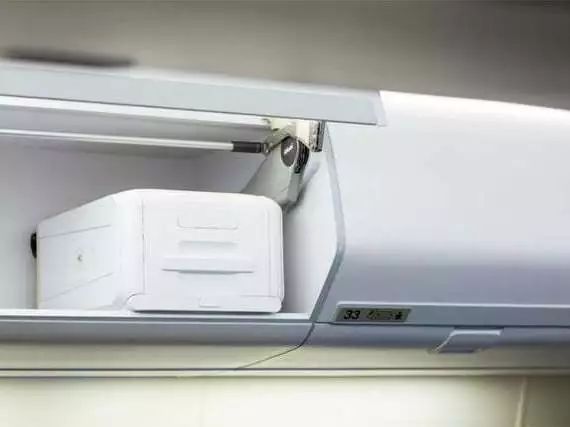 Material:
wheel:
wheel:

wheel: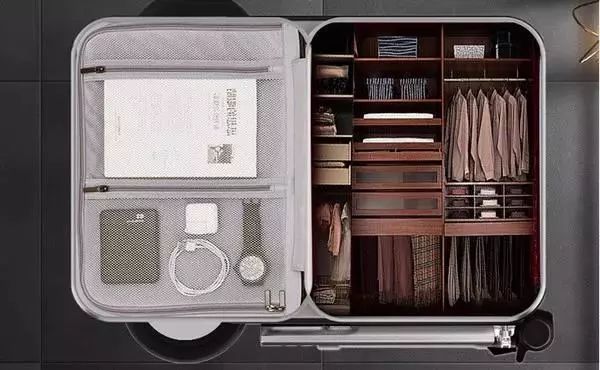 wheel:
wheel:
Suitable age:
Suitable age:
Suitable age:
Suitable age:
Suitable age:
3-6 years old
expensive;
expensive;
expensive;
/Summarize/
/Summarize/
DD
DD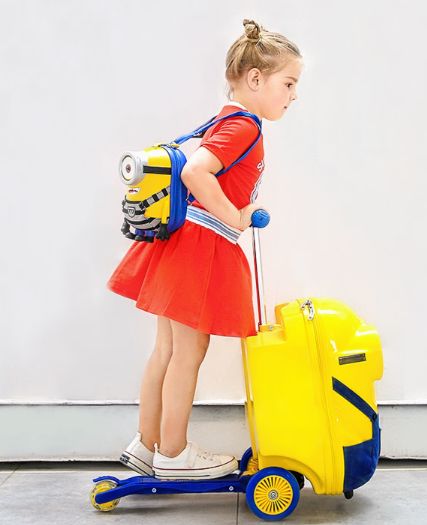 DD
18L
over 3 years old
over 3 years old
Fanmi grain big foot monster engineering vehicle