September 3, 2022 Spring and Summer China International Fashion Week in Beijing 751D · Park kicked off. This season is the theme of "primary power", focus on the five key issues of China's design aesthetics, scientific and technological innovation, trade cooperation, sustainable development, intellectual property protection, presenting special release, professional contest, DHUB design news x Toycity Toy City · Funcing Exhibition, China International Fashion Forum, 2021 China Fashion Intellectual Property Conference, Songs in the Song Night – China International Fashion Week Closing Ceremony and China Fashion Awards 2021 Awards Ceremony and other more than 100 exciting activities; simultaneous gathering from Italy, The fashion power in the Netherlands, the United States, the United Kingdom, South Korea, France, Canada, Colombia, Japan, Australia, open a fashion feast.
Keywords: Chinese design aesthetics
Creating a diversified creative design of Chinese culture
This season is covered with men's clothing, women's clothing, sports, swimsuit, underwear, children's clothing parent-child clothing, etc.
The rise of local fashion must have their own cultural characteristics, and Chinese cultural expression is one of the highlights of this season. Special release covers the traditional Chinese culture, martial arts culture, national culture, silk culture, Dunhuang culture, literary works, etc. Costumes of Chinese Culture. Gaia Legend puts many non-legacy processes such as silk and Suixun to interpret new national style; committed to traditional clothing cultural inheritance and innovative Chu and listening incense have been continuously launched in 2019 "Chu and China Color ", This season will showcase" Chu and China "in the fourth quarter, and launched" New Times China Mei · 2021 "Summit Forum, continue to deep tillage in Chinese traditional culture, explore higher dimensions, Chinese philosophy, aesthetics and" new era " China Mei "; Damowang uses martial arts elements to express the concept of literary modernity, join the design concept of cheongsam, stand, slush, and classical floral pattern to express retro trendy design concept; today's youth will decise the Hanfu, the function of Zhongshan clothing, Metal match The design of the deduction is boldly used, and it is built in the Eastern Sai Bomei; in terms of national cultural expression, Jin Jingyi will build China's Oranchun cultural apparel show, medium elements "will" the milk source Yao style art-Yao embroidery "into modern fashion design, tomato Show "Nine-color Gannan · Fashion Flag" is the inspiration theme, showing Tibetan culture aesthetics, Tianshan will present the fashion charm of Newjiang Aedlets; In addition, Song Jin, Shaple satin, Xia Bu, Luo, Yanshi Chinese traditional fabric and non-legacy processes such as Tang Jin, Tongxiu, Miao Xiu, Yao Xi, Chao Xie, Miao-embroidery, Yao Embroidery are also inherited by most brands and apply, with the heritage of Chinese culture, exhibition diversification.
There is also a national brand of K-Boxing, Lincchic; Chicco Mao, Hongwei S, Joooys, Junne, Lynee, Wanmay, MzSH, Mackzheng, Yi's Studio, I-LA, Solitae Brand; Beautyberry, Youg X, Williamzhang, Jumperzhang, etc. Brand; Jiwenbo Prive, Deng Zhaoping private customization, Dejin, China Elements, Flags, Cheng Jinyi Bureau and other new Chinese style brands; Vatican, green year, mrsqueen, etc. underwear brands; and A.1 Fashion Changes Life, Comunque Yang, D. Martina Queen, Nine Five-five silk, liqingwei, foam, sunguitian, fengsans, etc. , Maison Glad, Red Drum, Emai, Boa Mann, Beautyberry Kids, Sanchi Shengjing, 祎 祎 琪, 奈,, 雀, 尔 可 可, JS Jiang Shuo, JOY & JOA, Bao Bao, Q .cutians, dorm kids couture and other trends and handmade children's wear brands; and SGM Art Mouseji school enterprise jointly presented, "The most beautiful retrograde" – Beijing Clothing Institute × Dishang Group Medical Clothing Joint Publishing Conference Special Resequences design. This season's fashion week diversification has a different style of interpretation. As an international display platform, China International Fashion Week also attracted the global fashion power, Colombia brand Leonisa Leon Shanda held China's first online release show, South Korea buy shop hi seoul showroom brings South Korea's local fashion brand Leeho latest series Works, DHUB design brings together from Italy, Netherlands, Japan, the United States, Canada, Australia, the United Kingdom, etc., exhibiting high quality and creative fashion products. The International Fashion, telling the stylish story with global gestures.
Keywords: new design
Mining the new design power and cultivate creative talents
China International Fashion Week has been focusing on training design and creative talents, special design contests, 10 + 3 Showroom Youth Designer Base Program is to dig and support the corresponding initiatives of new designers. Tenth 10 + 3 Showroom Youth Designer Base Planning Brands Cheng Cheng, Pastoral Poetry, Mohanyun, Calico Collection, Esa Liang, Today, Celf Identity ·, Nildet will show new seasons during the fashion week, trend and modern , Function and innovation interprets the charm of new design power; the other nimbuslin, half recorded BLlu, thus YOUCI three 10 + 3 shoduom Youth Designer Base Planning to choose an accessory brand, showing its novelty in DHUB design design. Oriental Cup · 2021 China Women's Design Competition will be presented on September 8, from 92 fashion design colleges and 1200 women's new designers' positive response and support, a total of 30 designers enter the finals, showing fashion industries Creative design new power. There is also a Chinese fashion award 2021 selection meeting, the songs in the songs – China International Fashion Week Closing Ceremony and China Fashion Awards 2021 Awards Ceremony is designer, model, media and other industrial talents.
Keywords: cross-border joint name
Cross-border joint name, create a new chapter of the trend
In the release of this season, the cross-border cooperation of strong teamedups was also opened. Joint United Joint and Group and the 17th China Fashion Design "Golden Top Award" desperately developed, produced, tested, trade, and trend research, Liu Wei jointly released the concept of "science and technology, comfort, return", and integrates Environmentally-friendly plant dyeing and non-national new ideas, combining soft lace fabric and comfortable knit fabrics, through elegant and simple modeling and vitality, showing women's independence and self-confidence, soft and easy-to-depth charm; China Fashion Design "Golden Total Award" designer Liu Yonghe Tong brand IISE And the 25th China Top Ten Fashion Designers, the high-level and strong, to create hongwei_s × 子 "the front and back" theme combined with the big show; the strange planet carries with China Post, with the "Yu Opera" to the entry point, in the troops The carrier, showing the Henan culture carrying the Central Plains cultural genes; and the smoked cross-border of Sanli Gull, Kati Cat, Dati, Dafa, Mom, Merloti and Kulomi, with a classical masterpiece "Red Man Dream" For inspiration, breaking time and space restrictions, constructing an illusion world outside the real world. Personality designers, domestic brand, cartoon image, literary works and other multicultural intertwellings, create a new chapter in trend.
Keywords: DHUB design brings, play, hanging e-commerce
The trend is coming, and the number of activities will help business transformation.
This season, China International Fashion Week, DHUB design, continuing to support business transformation, in addition to the above mentioned 10 + 3 Showroom Youth Designer Base Planning Brands, there are Saviour Ofsoul, Killwinner, Hera Princess, Denniswang, Chuhe Tianshi , Chu and Meter, Point Zero One, Azlook, 瓒 儿 ZANER, Keyone, Apous, QEeboo, Fatboy, Be @ Rbrick, Roav, Baghera, Utillife, Keepcup, PlayForever, Miffy, Mmyzoo, Gooms, J.TruseAm, Pyscho Beibi, Youppie!, TTXCC, Mackage, Leeho and other brands are surprised; and Dawn rides show the trend of the new motorcycle design, with a rich fashion trend product, create a precise business docking platform.
This season, DHUB design will also work in hand to play the exhibition, call on the hundred tide play brand group, head brand Toycity toy city strong plus pound, launch DHUB design exchange official jointly limited tide play MIA · steam band; show The trend fashion brand and designer studios of clothing apparel, art toys, hand models, etc. Attractive playing enthusiasts, young consumer groups, and buyers, channel operations, trade cooperation, fashion media and other professional audiences are widely involved, opening a trend carnival party, help the national tide of the industry to flourish, promote business transformation, take out A new chapter in cross-border cooperation. There is also China (Beijing) Fashion Trend Condu, IP Cross-border Cooperation Forum and the Tide Play Industry Development Summit will be released, and the new direction is played.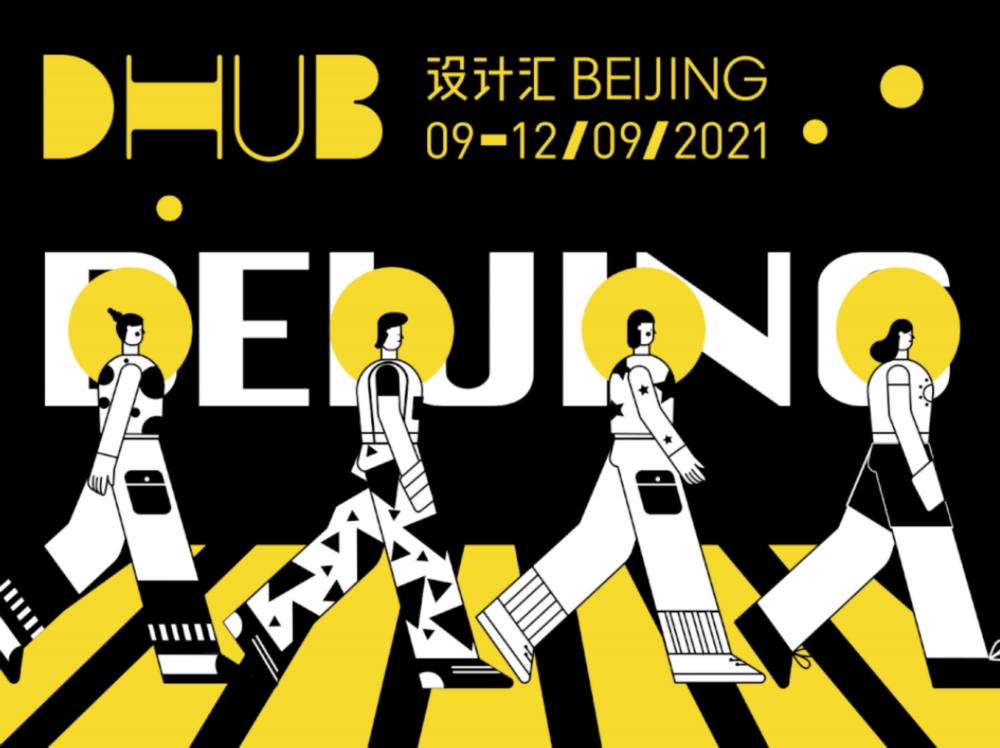 After successful cooperation in the previous quarter, the Chinese International Fashion Week continued to join hands with the e-commerce to create the new trend day, the Lynchone, crying center, Su Bai, Di Si Li, Tracy Chu 5 e-commerce brand participation Dedication, show young and new trend; "and" gathering the e-commerce e-commerce, the trendy new style –ss22 China International Fashion Week · Jitsu "the theme forum, shaking in the new trend DFATION interaction exhibition, etc. And analyze accurate cases, to help designers brand understand the new trend of the e-sports and its operational model, and close a business transformation.
Keywords: forum dry goods
The authoritative trend is released, and the ideological highland
As one of China International Fashion Forum, China International Fashion Week is one of the important sectors of China. This season will open more than 10 brainstorms, gather nearly 100 heavyweight guests, focusing on green sustainable, scientific and technological intelligence, non-legacy culture, Fashion investment, social responsibility, trendland and other industries and highlights, open a fierce ideological collision. Three major international fashion trend agencies WGSN, PANTONE CCTON, Paris Na Luo 荻 explore the current and future trends from consumers, design, color, etc.; there are "new retail age – buyers' immunity", " Fashion buyers share: How to stimulate consumers' business desires "," Fashion Investment Forum: Discover Fashion Industry Value "," WGS: China Z Genes Consumers Culture and Brand Business "and other theme forums related to business and consumption , Join forces to buyers at home and abroad, Showroom, Investment agencies, authoritative trend institutions, etc. Explore the new trend of fashion investment and consumption.
Keywords: sustainable
Responsible summons, create green industry ecology
Sustainable is an important issue of this season's fashion week. If the fashion industry is healthy, long-term development, creating green, sustainable industrial ecology is inevitable. Brand participating in this season, in this way, most of the brands, such as Jumperzhang, Pinger, Wanmay, Tianshan, Dejin, etc. in design, production, energy saving and emission reduction, etc. Natural materials such as hemp, silk, cashmere; Chu and listening, complications, JooOys, Demainz and other brands use natural dyeing methods such as grass and vegetable, mineral contamination to reduce the pollution generated by the production process; Damowang, three six months, Mi Brands such as J11, D. Martinaqueen are applied to regenerative fiber materials, and persistent from the perspective of recycling. "Radisling Strong Bao" is also an effective way for brand practice, such as the flagship will discard the material to make a dilated work. Today's youth implements Vintage culture, MACKZHENG uses the fabric for secondary renovation applications, Nildet reuses the stock material. All are reduced to a certain extent.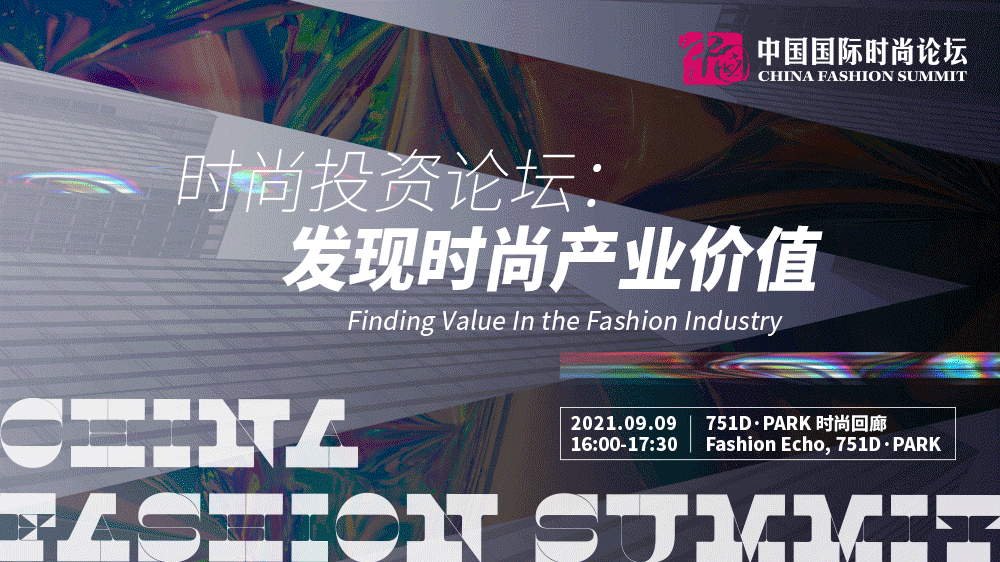 "Awakening: Sustainable Design of Climate Change" Theme Exhibition will exhibit "Clothes Regeneration Seed Plan TOP30" clothing design works and "The 5th Segundallamada International Poster Design Competition" flat poster work, express designers through the design concept of work The attention of climate change and the determination of improving climate change. There is also "Sustainable Design of Rational Awakening: Sustainable Nature", "Call of Vivid Huasheng Special Present: Responsibility", etc., can continue to discuss the sustainable development of fashion industries from professional perspective Good policy.
Keywords: technology, intelligence
Intelligent fashion, technology leads the future
Science and technology have involved all aspects of the fashion industry, and this season is highly reflected in creative design, display and marketing. Most brands start from the perspective of fabric development and structures, with scientific and technological means, build functional fabrics or structures for the human body, such as Deng Zhaiping private customization of 兆 95 (polyimide) This kind of conception, light, antibacterial, Flame retardant and other new materials, emphasizes the comfort of the wearing; A.1fashion Changes Life applies to the hypaluronic ferrous fabric that is injected into high-tech research and development results, can effectively prevent the moisture loss of the body surface; Lai Neng Design Team and Medicine The team jointly developed underwear plastic fabrics that design different parts of the human body, with the maximum level to meet the functionality of the human body. In addition, 3D printing technology, laser cutting technology, LED fiber luminous technology is also the most commonly used technology design form of many brands. "Mutual integration, symbiosis – technology re-plastic fashion" Theme Forum, "Digital Technology Boarding, Future Road," "" Designer Brand How to Coping "and Exploring Science and Technology on Fashion Industry.
Keywords: original
Intellectual property protection, guardian original design
The industry's incidents related to intellectual property protection occurred frequently, how to implement intellectual property protection is the problem facing many designers in the industry. The China Fashion Intellectual Property Protection Center, which is jointly established by the China Clothing Designer Association and the China Trademark Association, is designed to gather strength of the world, focus on fashion industrial intellectual property focus. On September 12, the 2021 China Fashion Intellectual Property Conference will be held to "the international vision of fashion intellectual property protection" is the theme, which is aimed at publicizing and promoting the concept of intellectual property protection of fashion industries, enhancing the respect and protection of the whole industry for knowledge results. Strengthen original protection, encourage innovation, and promote the full upgrade of the fashion industry from "manufacturing" to "智 造".
Zhang Qinghui, chairman of the China Clothing Designer Association, said: "The future of fashion intellectual property protection is continuous, extensive, and needs more industry resources and stakeholders to participate, only in this way better to protect intellectual property rights Protect the role of original design. "
This season, China International Fashion Week is hosted by the China Clothing Designers Association, Beijing Chaoyang District People's Government, 751D · Park Beijing Fashion Design Square, Beijing Fashion Academy jointly hosted, joining e-commerce, Gaia legend, Chu and listening toce, Song song, big waves fashion town, tide play, Yunshang Town, Toycity Toy City, Jiangsu Province Wujiang District Shengze Town People's Government, China Textile Industry Association Social Responsibility Office, Gooms Showroom, Hiseoul Showroom, Pantone Colorful, Paris Na Luo, WGS, Dongguan Humen Clothing Industry Association, FashionLlaabb and other project partners are rendered, focus on China's fashion influence and the right to improve the right to vocablish, promote the upgrade of industrial transformation, and promote design. Local designers grow up with brands.
I don't forget the initiative, connect the true, release the original strength, awaken the internal power, 2022 spring and summer China International Fashion Week, wonderful waiting for you to discover.
Source: Global Network Fashion