Materials:
Set of ring toys, KT boards, Wangou, nonwoven, four animal dolls, Baolong ball, straw, carton, size, different animal clothes, etc.
Production steps:
1. Making operational materials in the silhouette of the rabbit.
(1) Cut the outer shape of the rabbit with a white KT board, and embed the stereo side with a gray waver.
(2) Two layers are made in the KT board, and four small animal dolls are made with Baidi dragons on both sides.
(3) Sticking with the middle of the two compartments and makes a hanger with disposable chopsticks and straws. The clothes of the animal are hung on the stick.
2. Making the operating materials outside the rabbit silhouette.
(l) Use a white KT plate to cut the semi-circular, and use a green non-woven bag.
(2) Do small animals with plastic bottles, caves in the mouth of the small animal.
(3) Do three small animals in the carton and caves in the box.
(4) A bottle of placing material is attached to the three boxes.
Interactive way:
Game 1: Pick the animal doll to dress first, and choose the clothes suitable for animal doll;
Design, practice pull, wear, buckle, etc. small muscle action.
Game 2: Remove the ferrule toy from the second partition, and on the compartment, give animal dolls
Do a necklace, after completion, set on the neck of the doll.
Game 3: According to the materials and prompts next to the carton, play "Take a small animal" game, use the straw,
No woven circles, clutch needle close small animals, practice hooks, sticky, plug-in skills.
Play four: Feed the green beans and rice to the small animals according to the size of the animal mouth, can only feed one at a time
Grains, exercises, prescribed skills.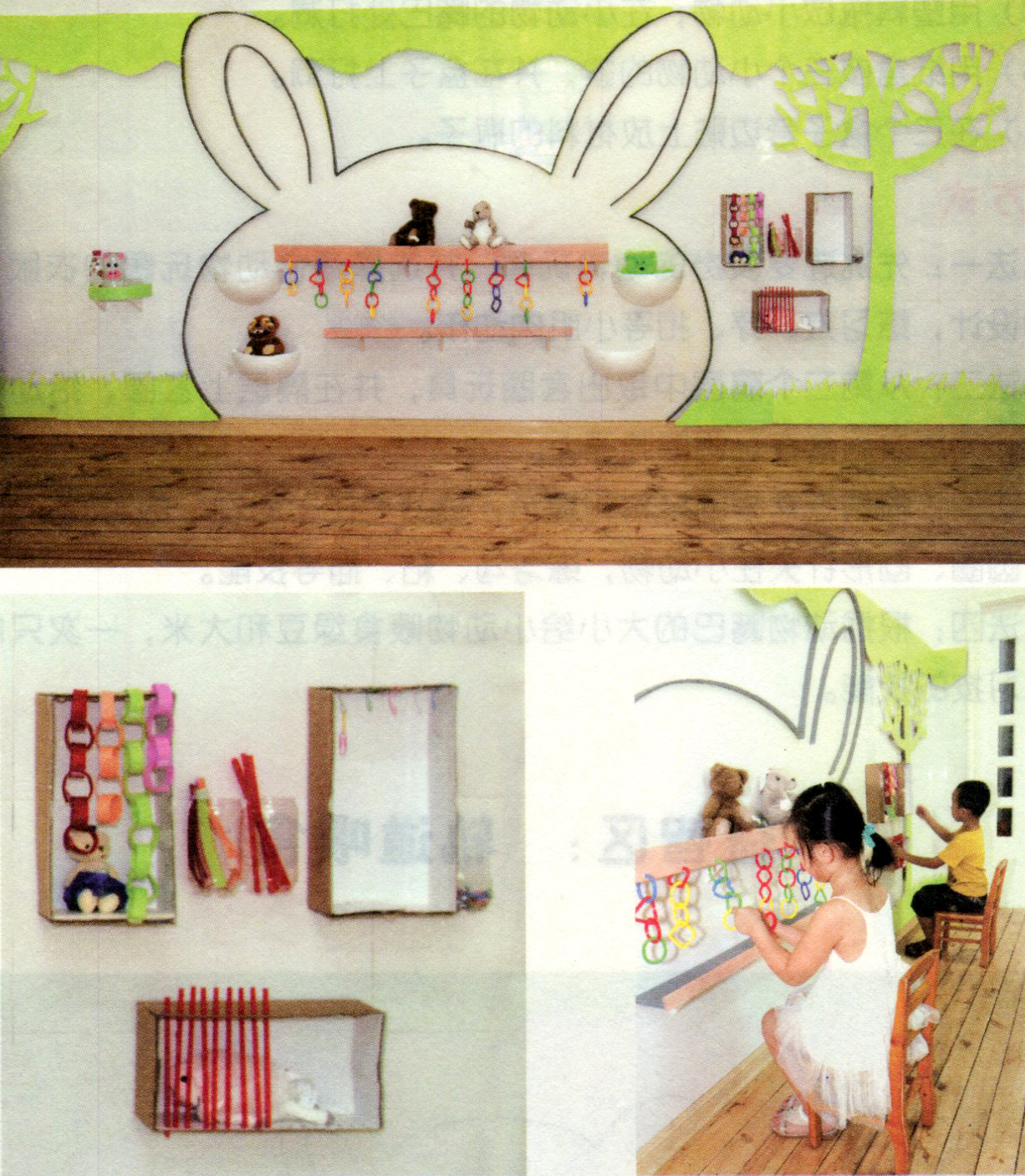 ————————————————— ——-
More exciting kindergarten video, just
Micro-letter public number: good teacher T v