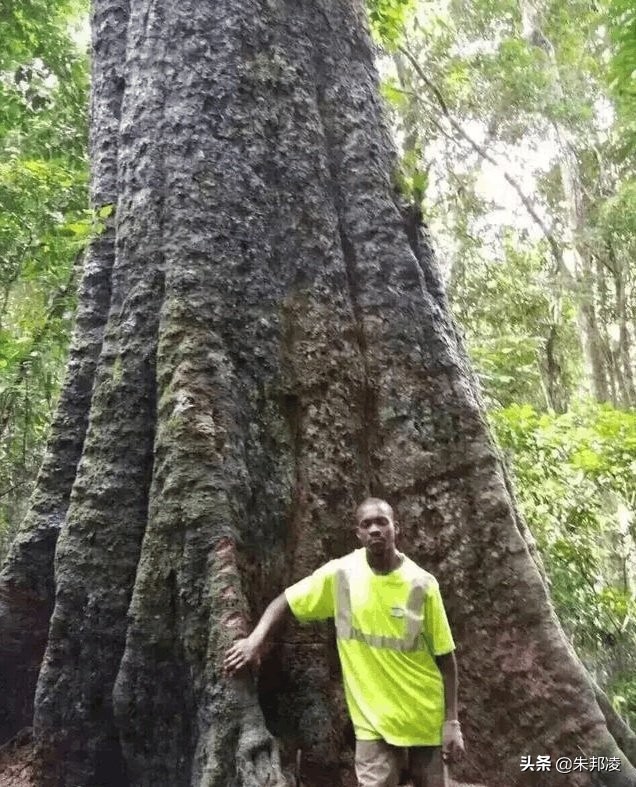 The large wood of the bar is an expensive hardwood from African countries. At present, the market is mainly used to make big boards, and the bar can make decorations, exhibits. In some companies, hotels, high-end clubs and other places, or put a beautiful barboard on the villa living room, there is a shocking power, and give people a solidity and cultural heritage. The main reason is that its excellent wood and bright texture, the texture of the best bar will be fascinating.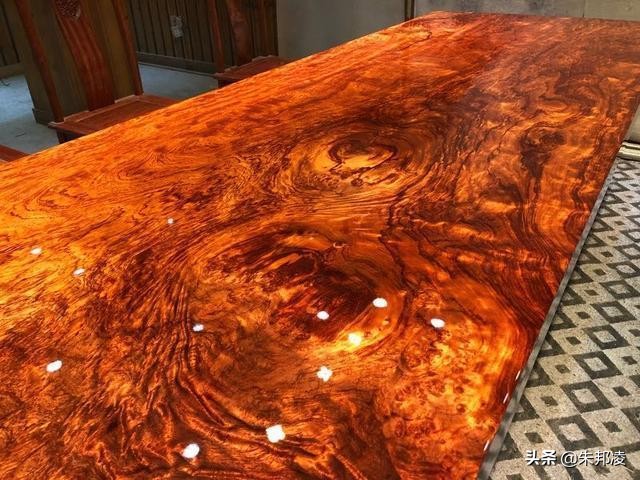 Brazilian pear made a solid wood plate with a pure natural advantage, and its wood can grow huge, very suitable for making large tablets or large furniture. In some pearmars in Africa, I can even see a Brazilian pear wood with a diameter of about two meters. There are dozens of tons, so wood, you don't have to put it, you can make a big board or large furniture, such furniture More durable, texture is more smooth.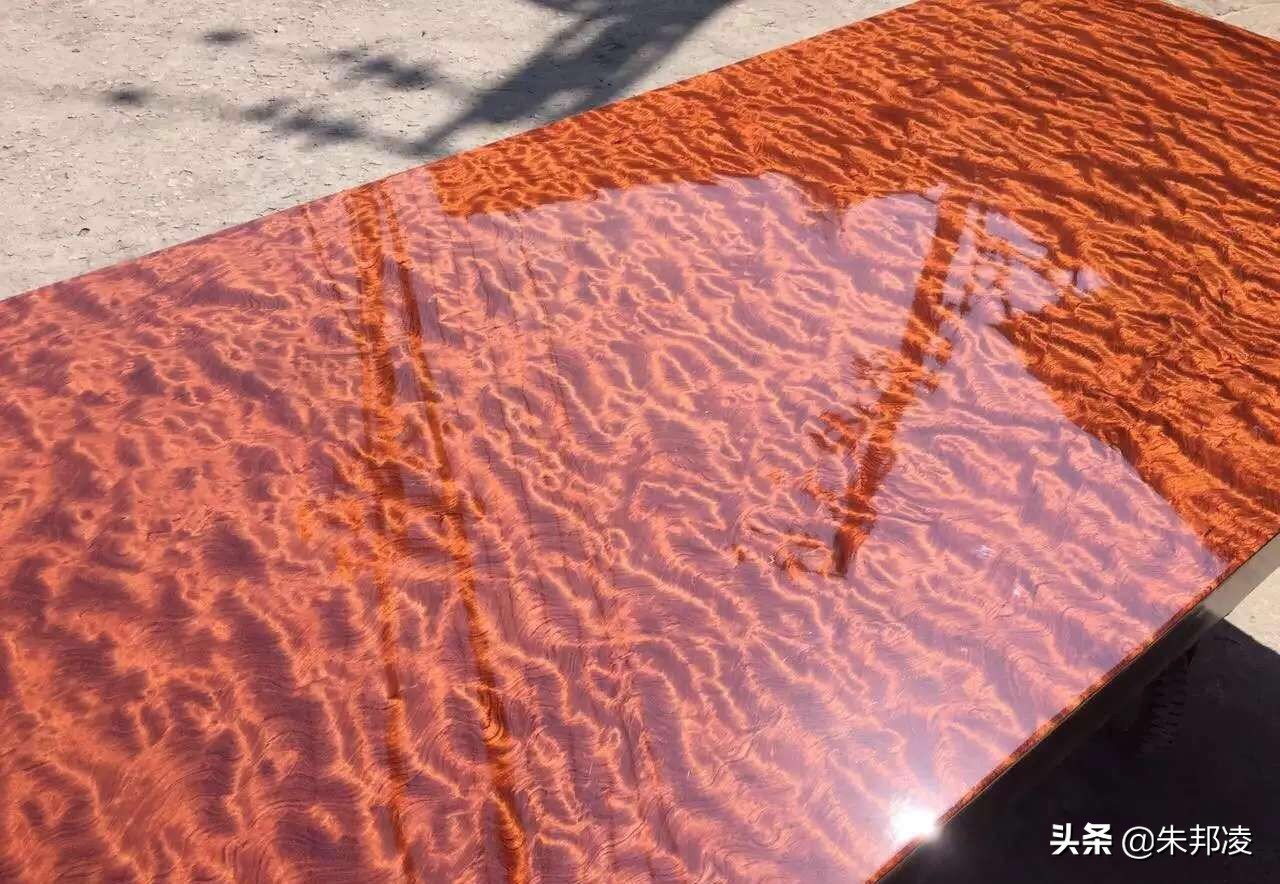 The artwork made by the bar, is not only a magnificent, natural and thick, its exquisite texture, like the ridge of Chongshan, such as the row of water, a beautiful picture. Nowadays, there are more and more people in society pursue Confucianism and the artistic conception, and the painting and painting case is indispensable. The book and painting of the Bahua big board is thick, elegant, and noble, and is favored.
According to industry insiders, although Bahua Temple is not a Chinese national standard mahogany, it is beautiful, delicate texture, high density, hard, durable, suitable for engraving, with wood quality with national standard mahogany pear wood, and the price is relatively low Naturally became a new favorite. In the case of red wood scarce, it can be used as alternative to mahogany.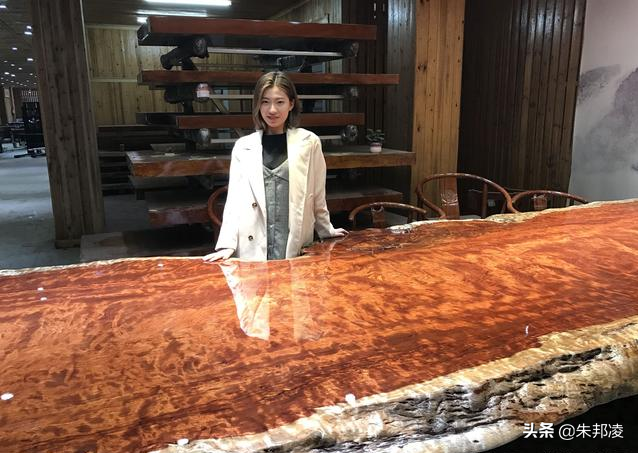 Brazilian pear is the common name of Guyi Sumu. It does not belong to traditional mahogany categories, regardless of price, material, all the "national standard mahogany" and other "national standard mahogany" and other "national standard mahogany"; the price of Brazilian pearmia is different due to pattern The difference is large, usually with a high price of the ghost face. Brazilian pearous materials are excellent, regardless of market price factors, it is a very good wood.
Although people in the market referred to Gu Yi Suzhou as "Brazilian pear", it is not all produced by Brazil, and its main origin is Africa's Gabon, Cameroon, etc. "Brazilian pear", "bar" and even "African pear" are only common in the market, only because wood grain and certain physical properties are similar to rosewats.
That is to say, Bahua is produced from Africa. Its tree is huge, the branches are thick, long life, in the tropical rain forest in Africa, there is no kind of tree that can compare with it. Therefore, the bar is honored in the tropical African Cameroon as a tree. According to the local Pixia people, there is also medicinal value, and the locals will use tribal bark to drink water to treat back pain, and the tree solution has the same function. Some merchants went to Cameroon to buy wood, they saw that when they cut down the trees, they would spurt their red liquid from the saws, which in the locals, this kind of bleeding tree, the ancestors, and passed out.
This tree is difficult to find regeneration, and you can't get new young buds from the root. Once cut, there is no regeneration. This kind of trees do not like the group, mostly isolated wooden. Therefore, this tree resource is very precious. The Cameroon Government now knows its value. In order to protect this cherished tree species, the country has developed corresponding protection measures to limit the export.